Jehanose T24
Summer 2023
Found a seed in my dispensary container. Germinating now.
My how she's grown! 😍💕
25 days ago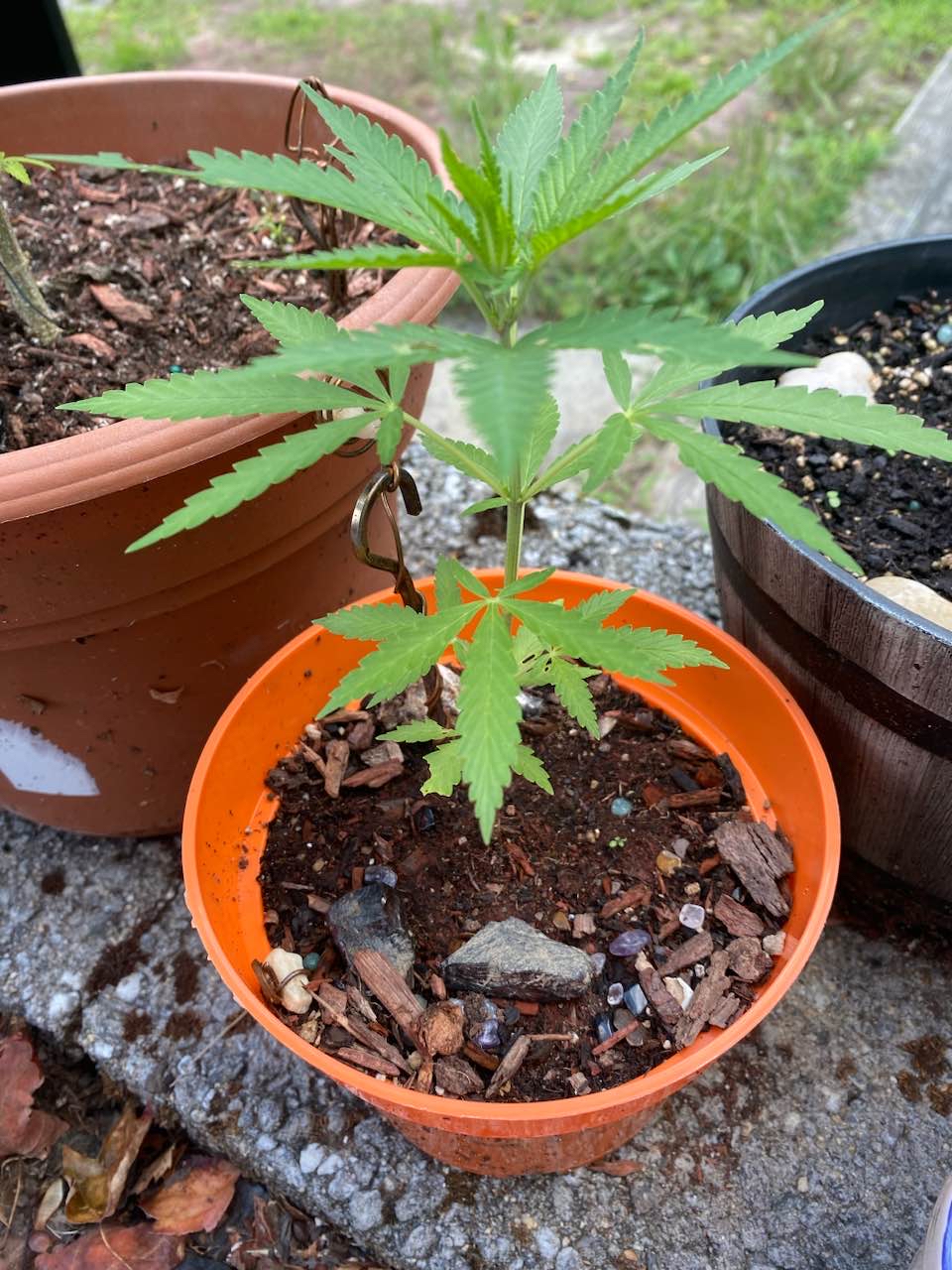 Little one is taking her time lol
a month ago
Growing slowly but surely 🥰
2 months ago
She is getting bigger!
3 months ago
Getting bigger by the day!!
3 months ago
ig:@eaegifts Looking healthy. I like the color and wood in there, what's she growing in?
kannabiskai Just plain soil with red mulch. I spray it with Celtic salt water and baking soda water and have a copper wand wrapped around a crystal and also a gneiss stone in there.
View 2 additional comments
She's a coming 🥹
3 months ago
She is still sleeping 😴 🥰
3 months ago
Time to plant!
3 months ago
tbtbtb22 What's all that brown stuff if you don't Mind me asking? It looks like cinnamon lol
kannabiskai Yes it's cinnamon lmao to reduce mold 😂 now realizing I didn't get a good pic 😂