slinkyslekker
Jack Herer 10/08/19-01/11/20 RIP
10/08/19
Germinated in 24 hours. Ready to grow!
Goodbye 😔 He seemed to be a she, but at this point, seems pretty Obvs not going to give some pistils. BUT 1 boy out of 8 plants isn't bad! He was really a runt and struggled, so genetics are undesirable. Going to put her outside till trash day.
4 years ago
But now I think it's a boy. I have no clue.
4 years ago
01/04/20 Sexed?
4 years ago
01/03/20 Still freakishly small, but really complex nodal structure.
4 years ago
12/31/19. got 16 oz food today, 10 oz yesterday
4 years ago
12/29/19 Everyone got 18 oz plain water. Food tonight.
4 years ago
12/28/19 in a 3 gal now
4 years ago
12/24/19 1 am
4 years ago
12/19/19 Early Veg got 6 oz water, 8 mid veg and 32 for flowering.
4 years ago
12/16/19 Finished nutes mixed 12/14. Massively pruned LA Sage, Jack & White Rhino.
4 years ago
12/15/19 Noon. All got fed this morning & will finish the day's feed tonight. Seedlings all got 12 oz, veg got 16 oz and flowering got 32. Clones - about 3 oz each.
4 years ago
12/14/19 Bedtime. Everyone in not in flowering got foliar spray. Need to pot up 🤦🏼‍♀️🤦🏼‍♀️🤦🏼‍♀️🤦🏼‍♀️🤦🏼‍♀️🤦🏼‍♀️
4 years ago
12/13/19 Noon. No food for anybody yesterday.
4 years ago
12/11/19 Noon sprayed the shafts down w/Hard n Quick spray to bulk them up.
4 years ago
12/10/19 Noon
4 years ago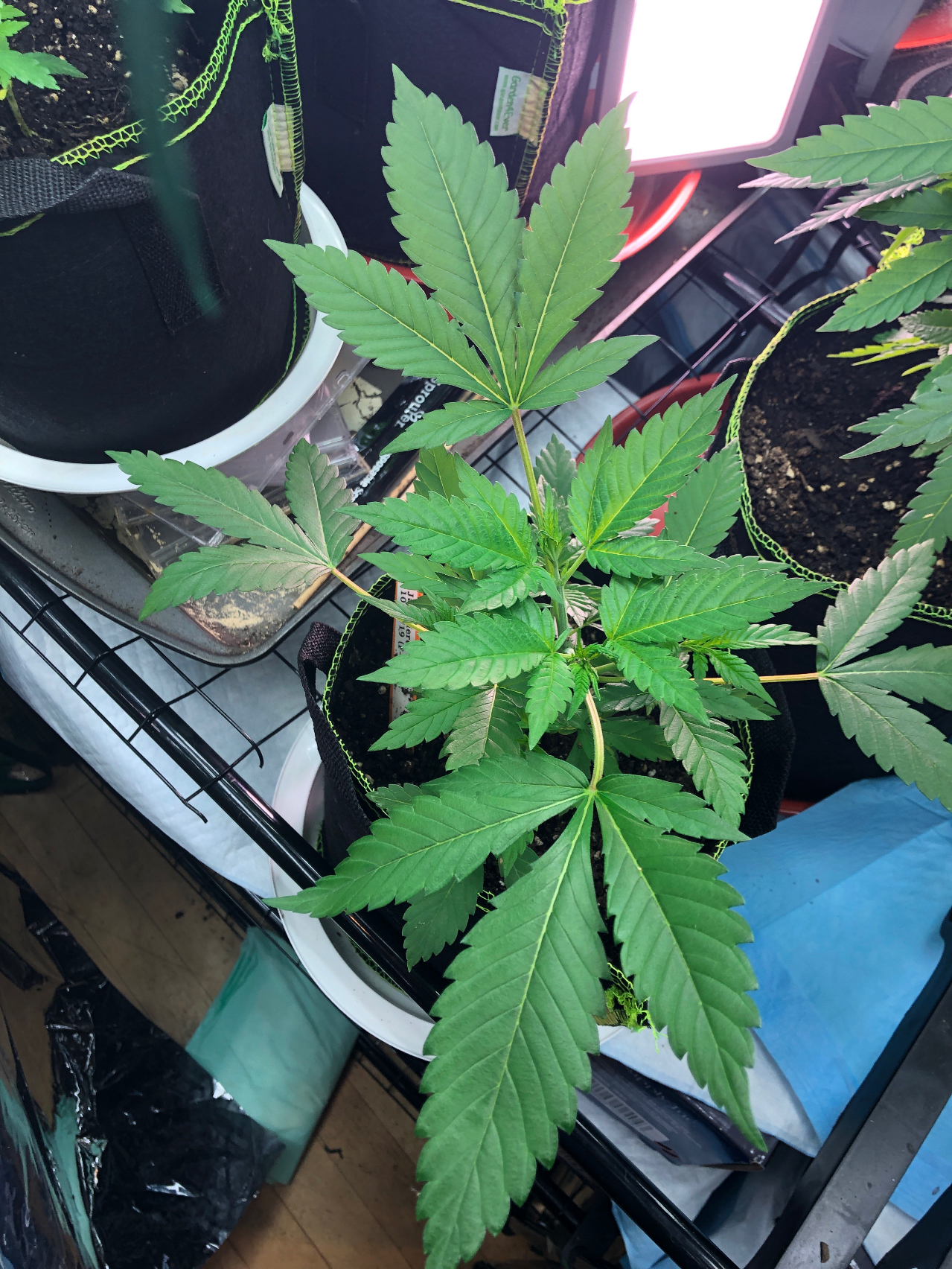 12/05/19 Happy Birthday Daddy!!
4 years ago
12/05/19 midnight
4 years ago
11/25/19 12:00 PM Survived the new formula.
4 years ago
11/20/19 everyone is adjusting to new soil. The seedlings have already started going up (24 hour).
4 years ago
11/19/19 (RIP Daddy, 10/19/19) Added dirt and root stimulant. All flowering got full fertilizer today. This one is still on grow big.
4 years ago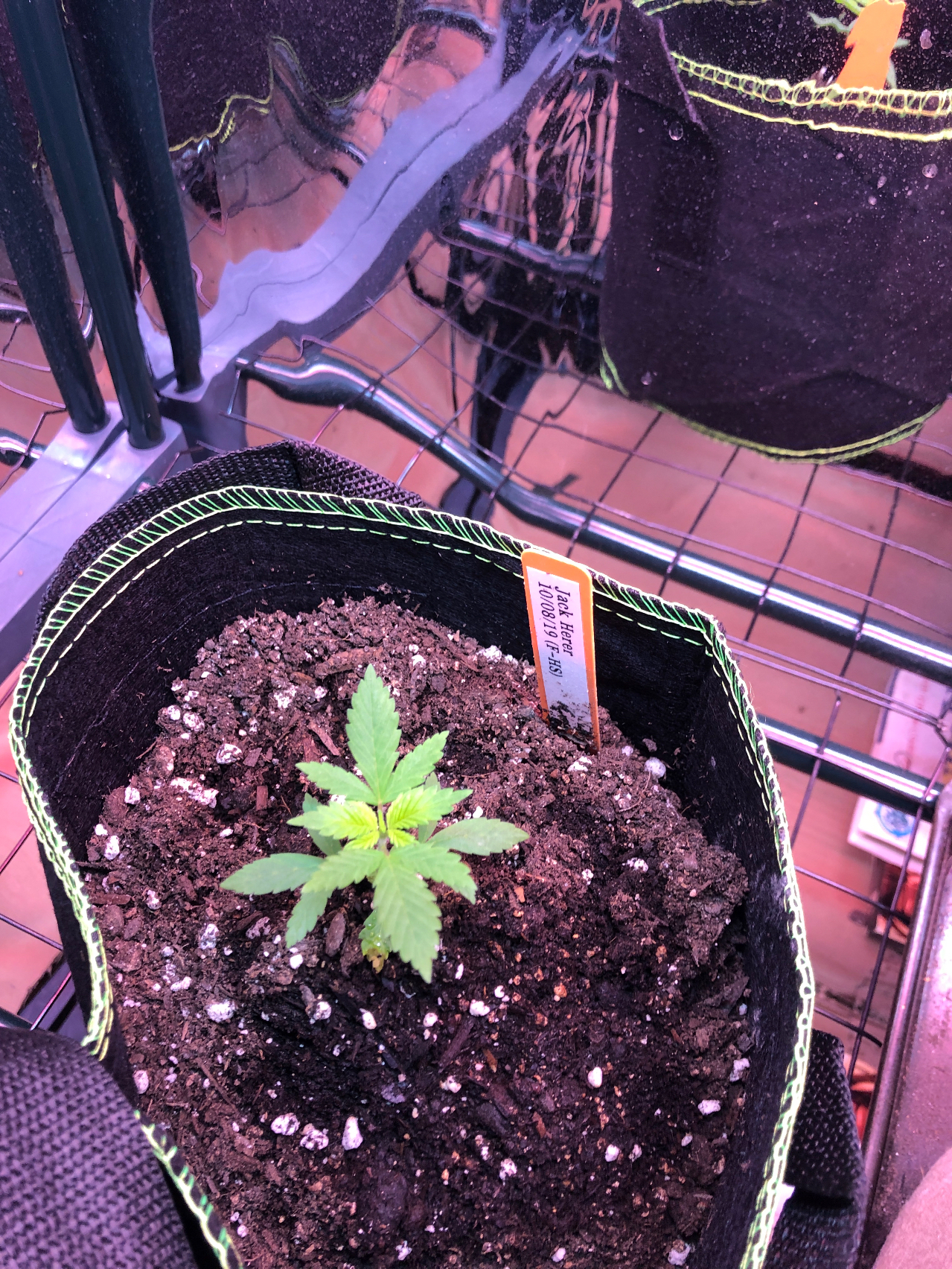 11/13/19 potted up to 1 gal
4 years ago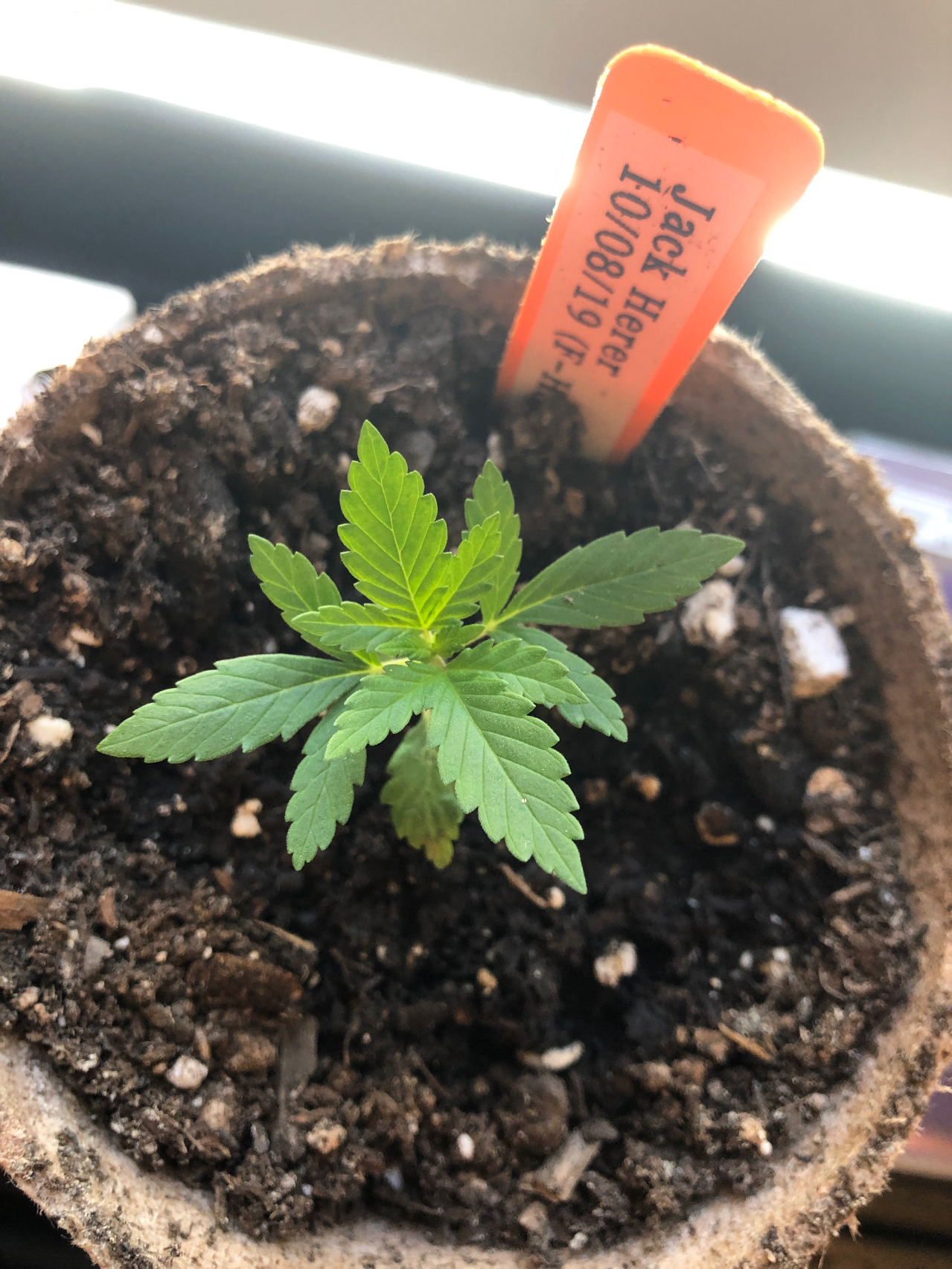 11/12/19 Not dead yet
4 years ago
Bails231 Looking great! Where are the seeds from? And what light set up are you using?
SlinkySlekker Thank you! She's acually a but of a runt. She started out all tweaked and is way behind her seed-mate, a White Rhino), but she's got a great root system, so I don't care. The place where I got all of my seeds - GYO Seeds - was taken over Monday by a new company: https://homegrowncannabisco.com GYO was more of a distributor, so they always identified what breeders the seeds came from. If you know a strain's history, you can just contact the breeders directly & find out who sells them. I can't vouch for this new company, as I've never bought from them. They don't seem to have GYO's inventory. It kinda sucks tho b/c they only sell in multiple packs. I liked GYO b/c you could buy seeds 1 at a time. But I'm not an experienced grower - I've only been growing medicine for my parents - so maybe multiples is more normal than my way. 🤷🏼‍♀️
11/09/19 PM changed to dif soil b/c having a hard time getting some germinated seeds to root. For the seedlings, it's 75% Malibu Compost Baby Bu's Potting Soil to Fox Farm's Happy Frog 25%. When re-potting to cloth pot, it's 50/50.
4 years ago
SlinkySlekker Had a massive root system, despite stunted growth. Will need to pot up w/in next 2 weeks. No clue why so much rooting didn't result in above ground development.
11/03/19 um...
4 years ago
Jackson101 If I was you I would start over. That should be further along than that by now.
SlinkySlekker She's doing OK. I'm only growing for my parents, so it's not like I need a perfect plant or a massive yield. She's entering veg now, a little smaller than the rest, but we'll just let mother nature decide if she makes it!
10/25/19 Little change.
4 years ago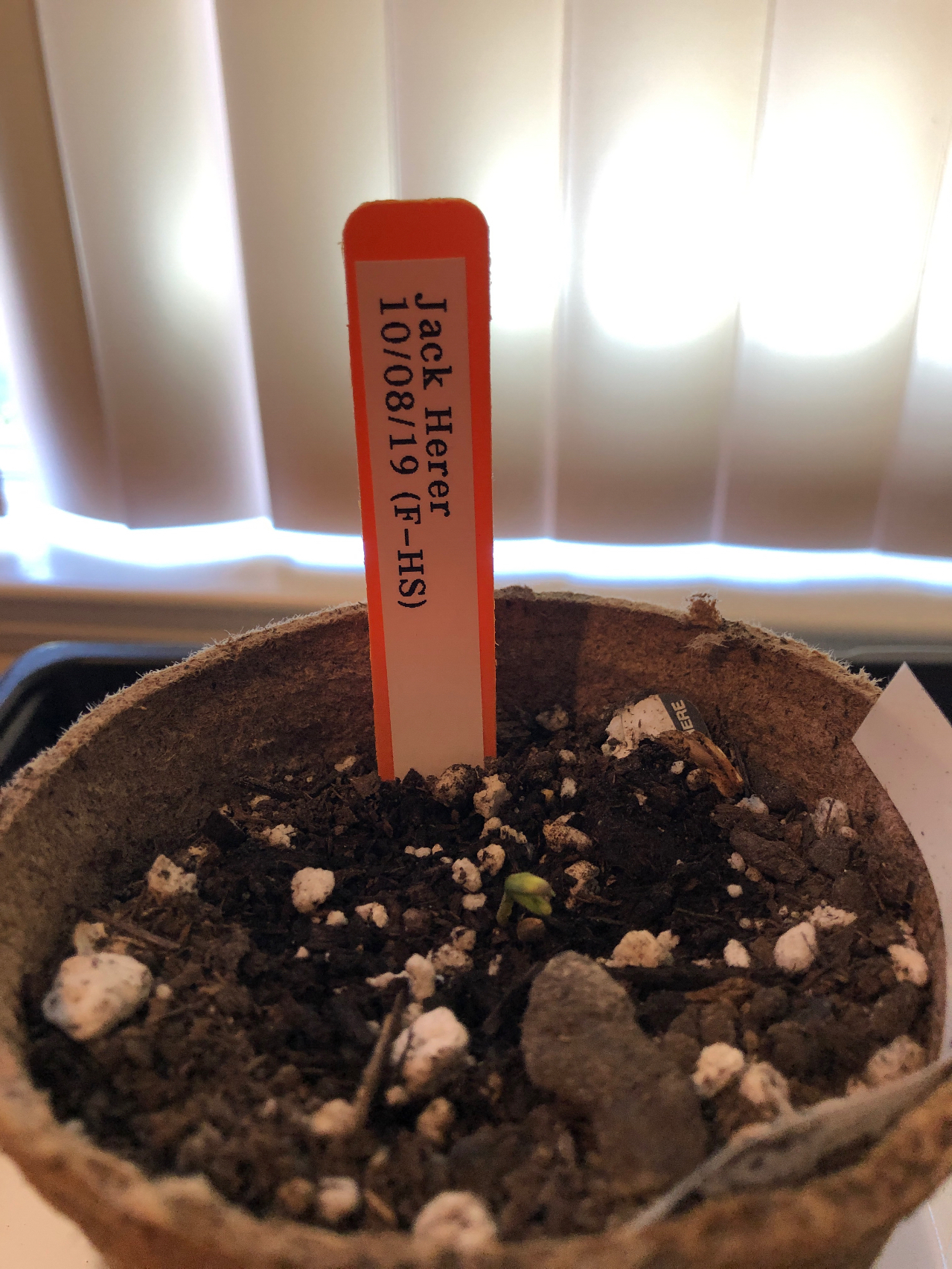 10/13/19 Somethings happening!
4 years ago
Germinated in 24 hours. Ready to grow!
4 years ago