100sativa
? Strain
????
Got multiple strains femanized seeds ???
Bigger pots and more perlite, low stress training has opened so many new stalks/ colas
3 years ago
#4 didn't make it through the light falling accident so down to 5
3 years ago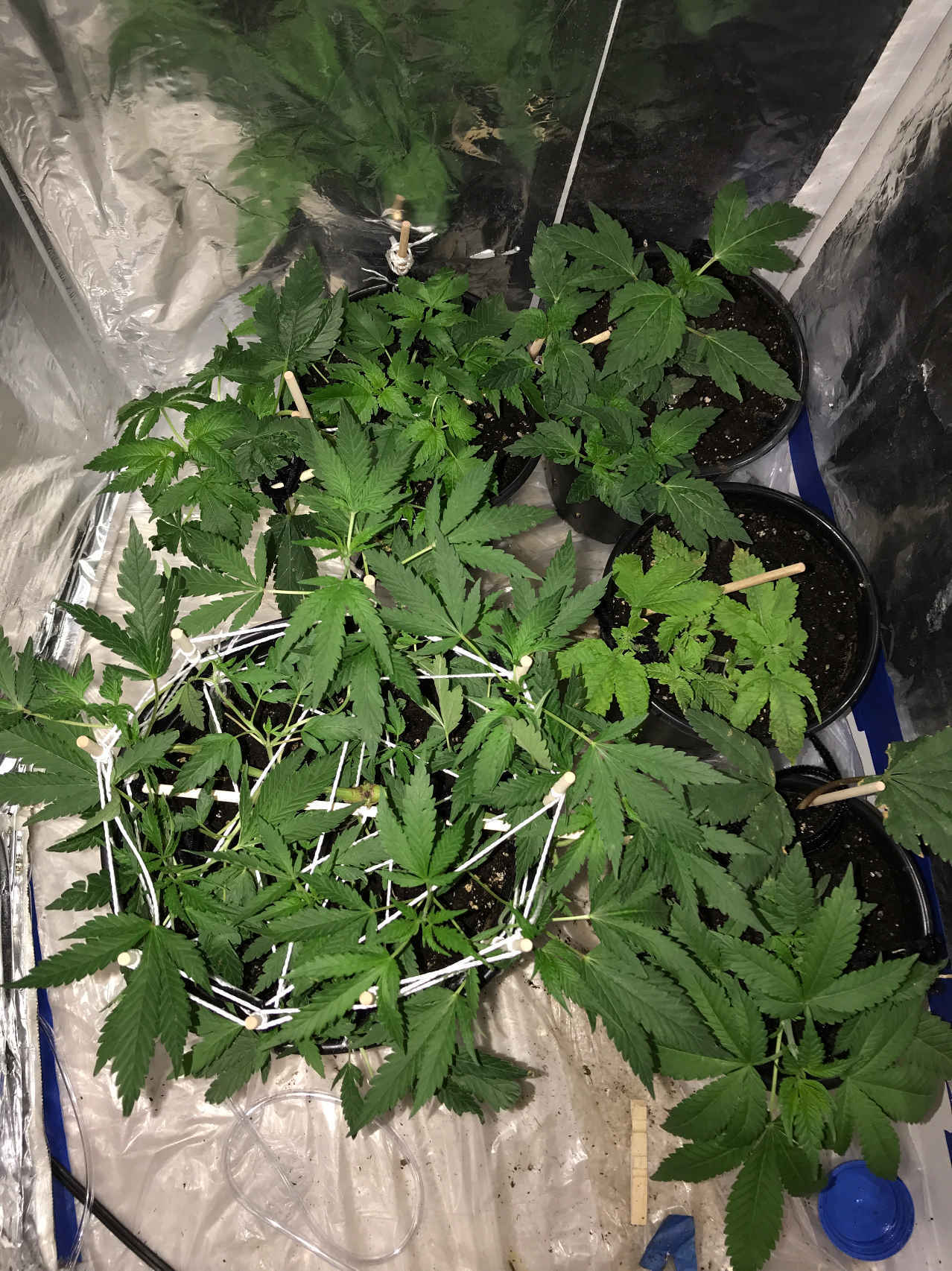 5 plants each in LST all with multiple colas
3 years ago
Low stress training plant #3
3 years ago
Topped unknown strain 1st low stress trying
3 years ago
Lamont44 Is that all one plant or a couple
100sativa That is one plant , I'm doing low stress training when you take your plant after it gets about three nodes high( where stems and leaves branch off from the stalk) and you slowly manipulate it by just using the young flexible state it's in to make your stalk to be held down almost sideways and then everything that would normally grow out like a normal weed plant would in that usual Christmas tree shape you can have multiple stalks growing up together to create more and more buds. Check it out on YouTube LOW STRESS TRAINING ... but I've also have topped these plants at a young age to keep them low and bushy...
100sativa To be honest this plant had half of her side chopped off when my grow light fell on her
?? Strain plant #6
3 years ago
Trying low stress training-start
3 years ago
Random seeds 8 weeks old
3 years ago