Testing out this little box
Earthbox Jr.
Always wanted to do the Earthbox. Found the Jr. at Ace Hardware and decided, "what the hell! Full send!"
Clones filling out fast. Top dresser the Earthboxes with sprouted barley, corn, lentil, lobster compost and Coast of Maine dry amendments. Watered in nicely. Filled the reservoir.
2 days ago
GrNadeGrade What size is that gray earth 🌍 📦? Never knew they can that big!
BINAII They're called City Pickers. You can grab them at Home Depot for about $30. They're 24.5 inches x 20.5 inches. They're pretty much just like and Earthbox.
View 3 additional comments
Update: Monstercrops are filling in. Two Earthbox Juniors drinking a lot. Need to top dress those.
4 days ago
BINAII Thanks. I'm really happy with this grow. More to follow.
Can't start flower yet cause I'm about to move. Can't wait to flip them. The little ones too!😏
6 days ago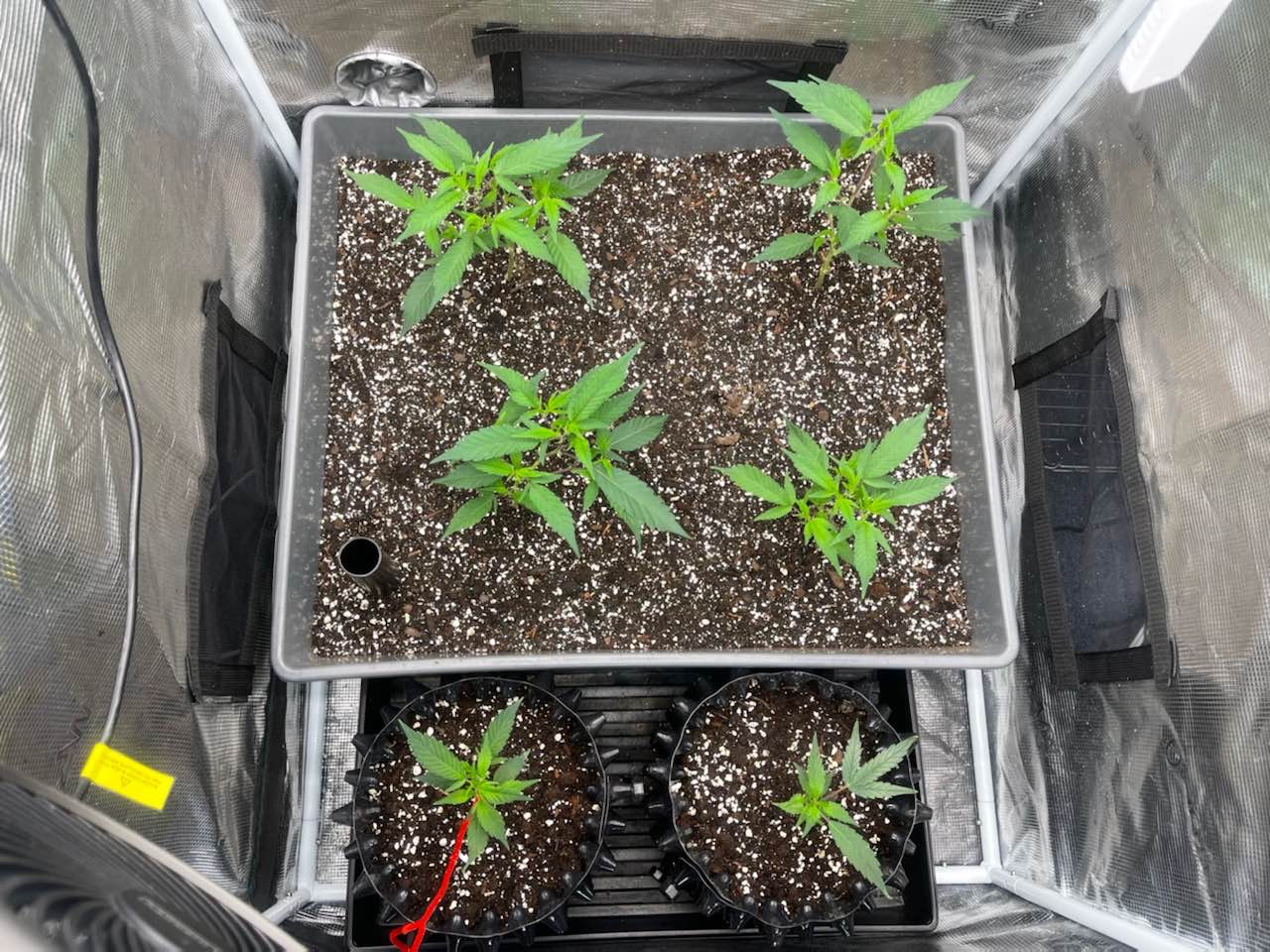 Transplanted the clones into SIP system. Moved the Earthbox Juniors to the 4x2 tent. All systems are a go!!!
11 days ago
This one in the Earthbox Junior started putting out 12 and 13 leaflets. What does that mean????🤯
14 days ago
Godsproblem In my experience the fan leaves grow starts with 1, then 3,5,7,9,11,13 etc. I've never seen past 13.
BINAII Time to flower when it's this healthy, I guess.
Put a few of the monstercrop Kush Mintz under the light. Gotta transplant soon.
16 days ago
One month update. Deficiencies? What deficiencies???? Male in the back, female up front.
20 days ago
GrNadeGrade Been contemplating getting 2 of 'em myself. This convinced my a bit more 🤯. What kind of medium are you using?
GrNadeGrade Is that a 3x3 tent. If so,how do you find space for equipments like; heater, humidifier…etc?
BINAII I put up another post showing the equipment. It's a 27" x 27" MarsHydro tent, MaraHydro FC-E 3000 bar-style LED, air filter/fan as exhaust, Vicks humidifier, AC infinity fan, and Niwa Grow hub. I'm using an empty room so I just keep the tent door open and the room door closed. Keep a fan by the window cracked just enough to let in great air.
View 2 additional comments
VPD and humidity set to where they need to be for flower.
19 days ago
One male one and one female in Earthbox Junior. Keeping them healthy for seed making. Need not say more. These boxes speak for themselves.
23 days ago
It's cruising.
25 days ago
BINAII Thanks. I'm really impressed with the Earthbox Junior. The growth has been phenomenal. About to bottom water for a second time.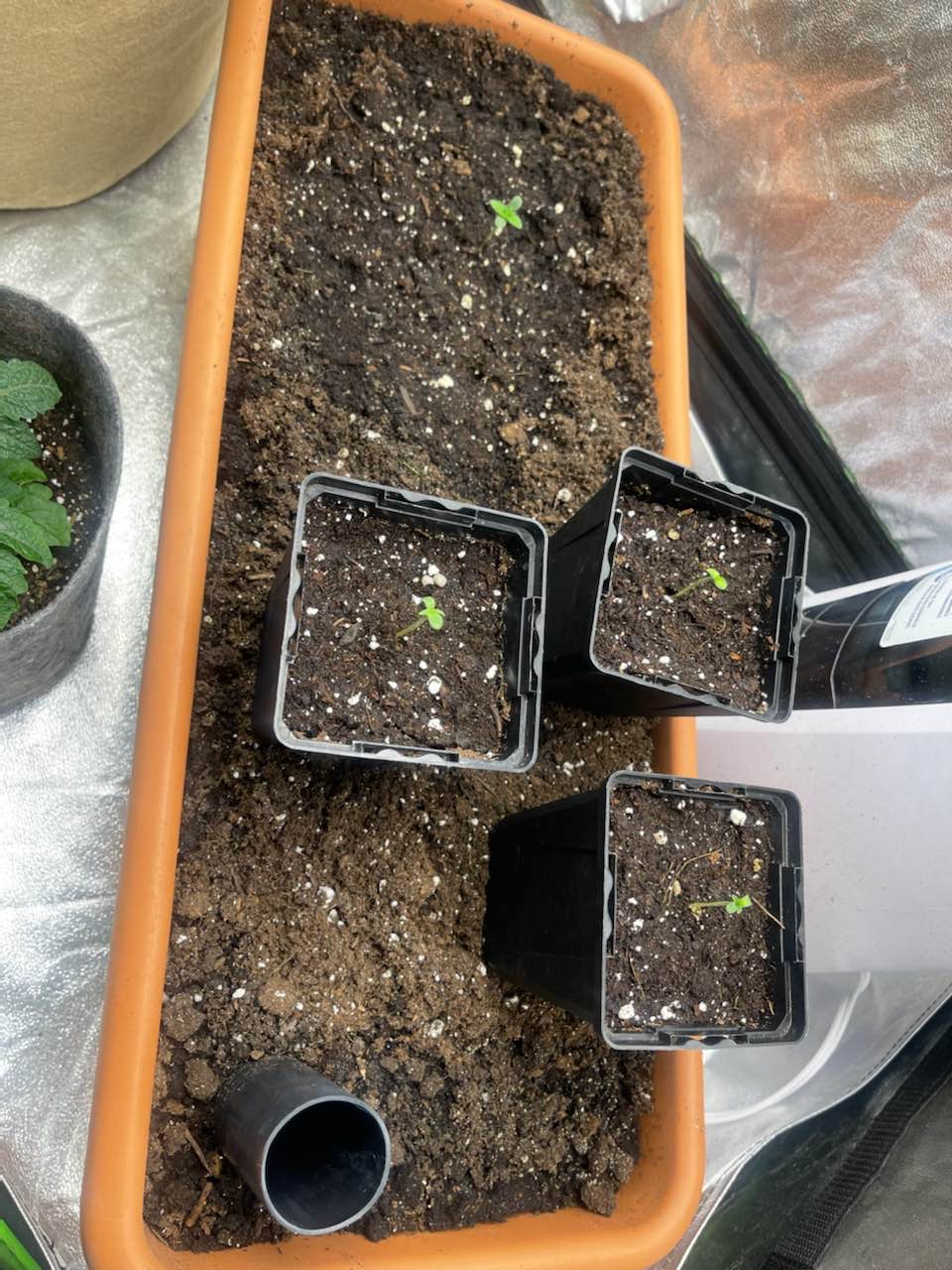 Over the last 3 weeks. Worms in there breaking it down. Seems like it's working out great.
a month ago