Micro-Cubby Grow Critical 2.0 Auto
Seedsman Ltd Critical 2.0 Auto
One feminized Critical 2.0 Autoflower seed by seedsman growing in a micro cubby grow in my bedroom closet under 2 full spectrum LED grow lights by vivosun. I will be using low stress training techniques to train this girl to grow more bud sites and stay at the perfect size for my grow area.Also going to be feeding her Advanced Nutrients pH perfect line: Grow,Bloom,Micro,Big Bud,Bud Candy 🍭 Once she's ready to start on the nutrients
Hybrid indica dominant Autoflower
Low stress training still working on the smaller tops but pretty good even light penetration so shouldn't be doing it much longer when I see she's into flower fer sure very nice looking plant she's like the best looking girl I've had recently I feel
8 months ago
She's got so big so fast
8 months ago
Low stress training going absolutely perfect on this plant I love the way she's coming along
9 months ago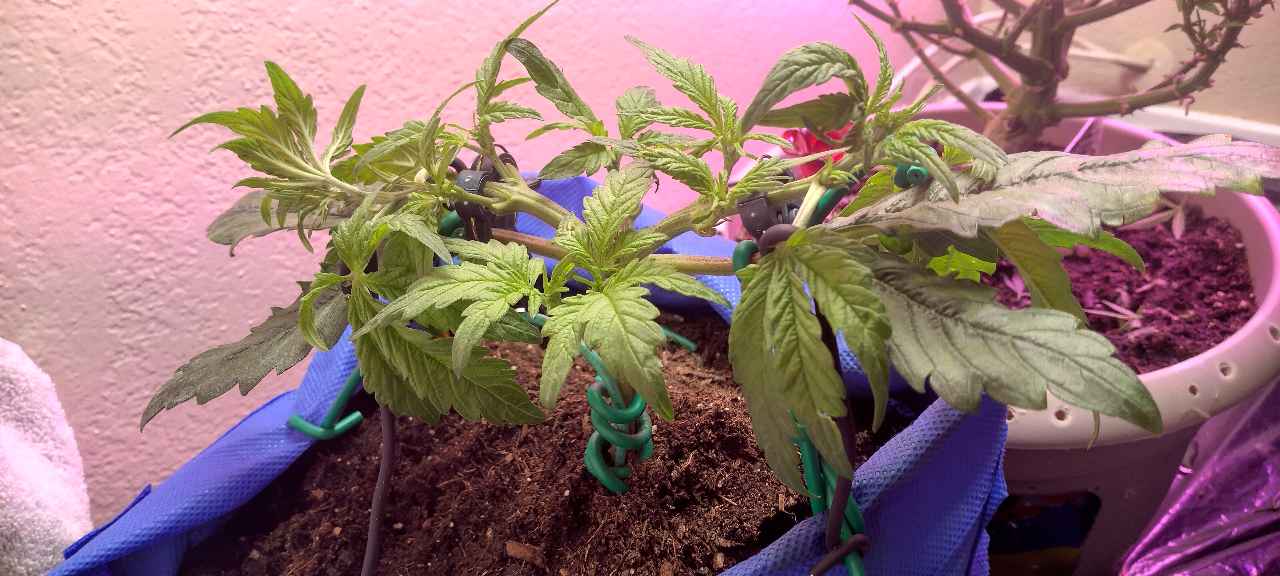 Low stress training started today got the plant tied down sideways opening up the plant to more even light penetration should be a good end result for this healthy critical 2.0 autoflower
9 months ago
DANKY_KIDDSTER She has not so far I'm expecting her to at any time now . Should be nice to see what kinda stretch is gonna have
Beautiful plant loves everything I do to her
9 months ago
What you think??
9 months ago
Tallboy2023 Looks like a torture chamber 😂 Is she a touch yellow?
Tallboy2023 I was kidding. No need to be a dick. Plant looks like shit by the way.
This little girl is a true beauty can't wait to start another but for this outdoor grow season
9 months ago
Starting low stress training tie down method using soft rubber coated plant ties
9 months ago
Looking forward to seeing this little girl grow she's amazing already very special she's a extremely healthy and vigorous Autoflower best looking seedling I've had yet hands down and my fastbuds was amazing as well but she's so healthy I decided yesterday 3/1/23 to top her for the first and only Time so far she's still as happy as can be!
9 months ago
Moving on up
9 months ago
Two days ago I decided to go ahead and top this little critical 2.0 auto by seedsman since she was the healthiest I've ever had grown myself honestly from the time she cracked seed to now she's had the most beautiful huge ass leaves and the thickest stem all around a amazing pheno I know it is a winner 🏆.. anyway i topped her for the first time and already she's fully half way done with the new tops from being topped and healthy ass side shoots like if she never had a bit of stress
9 months ago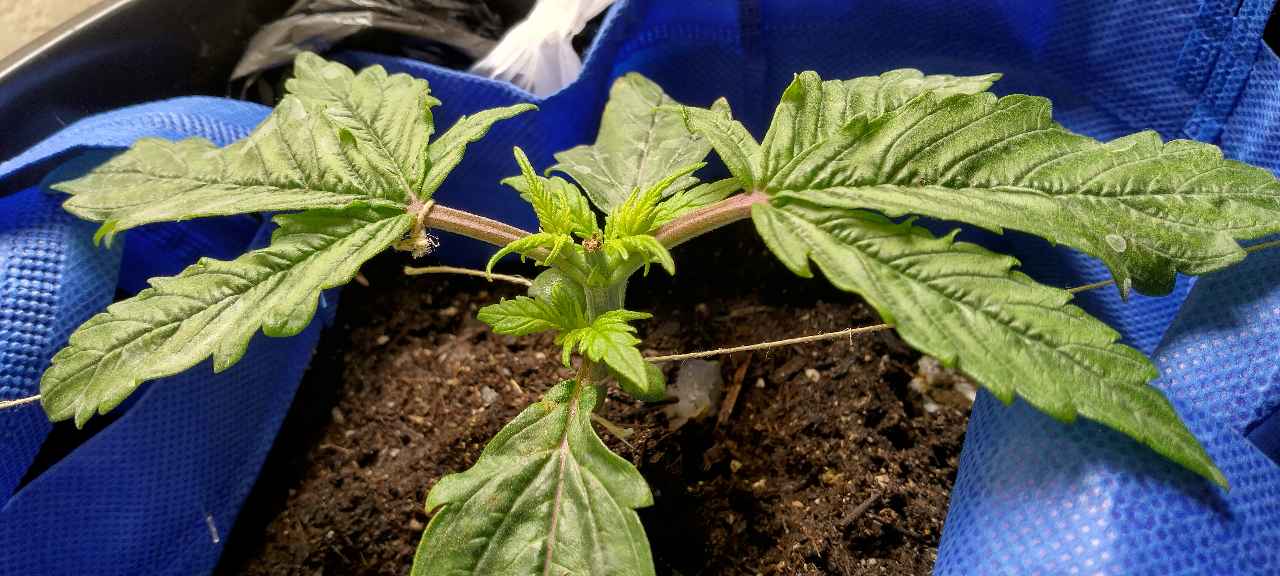 The healthiest I've seen this quickly she's gonna be a winner
9 months ago
Started her low stress training she is coming along nicely her leaves super fat
9 months ago
This things got the largest first set of leaves I've ever grown
9 months ago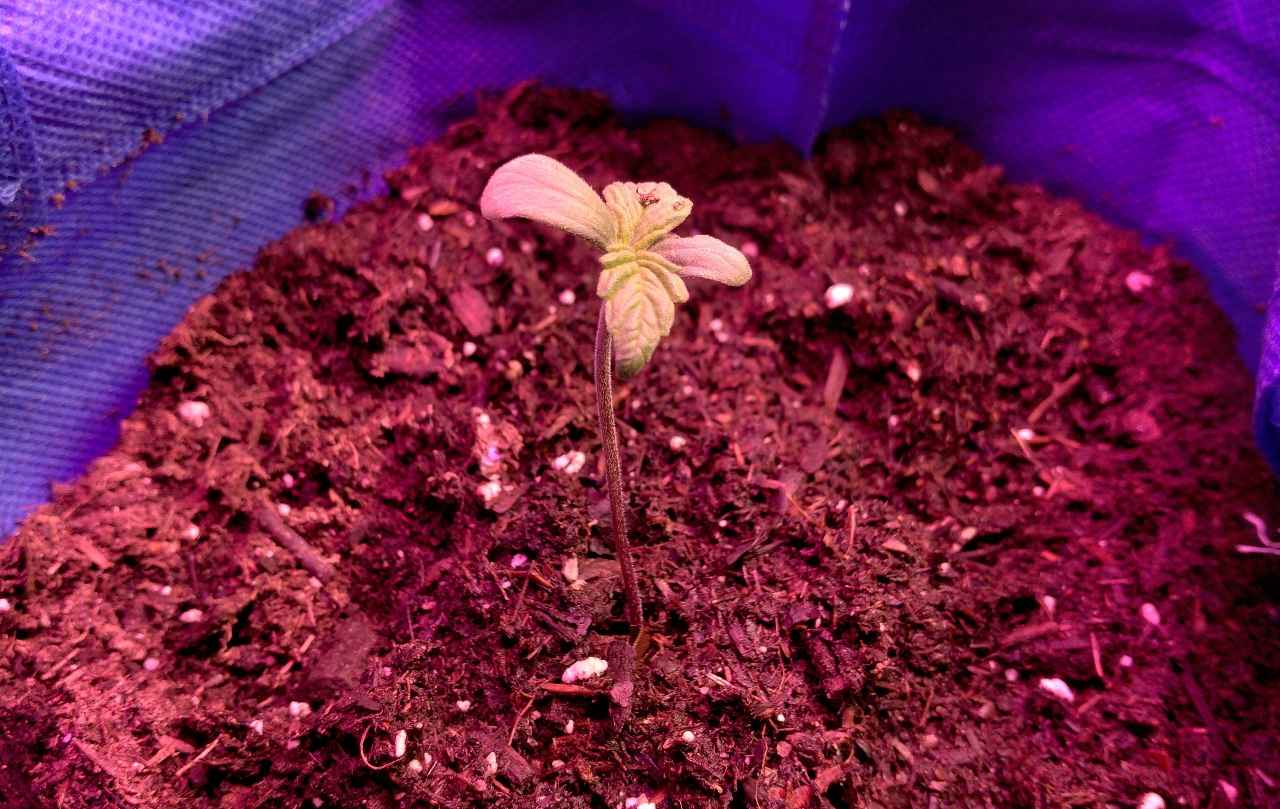 Finally transplanted the root riot cube with the critical 2.0 auto into her final home a five gallon fabric pot watered her with 20 ml of water
10 months ago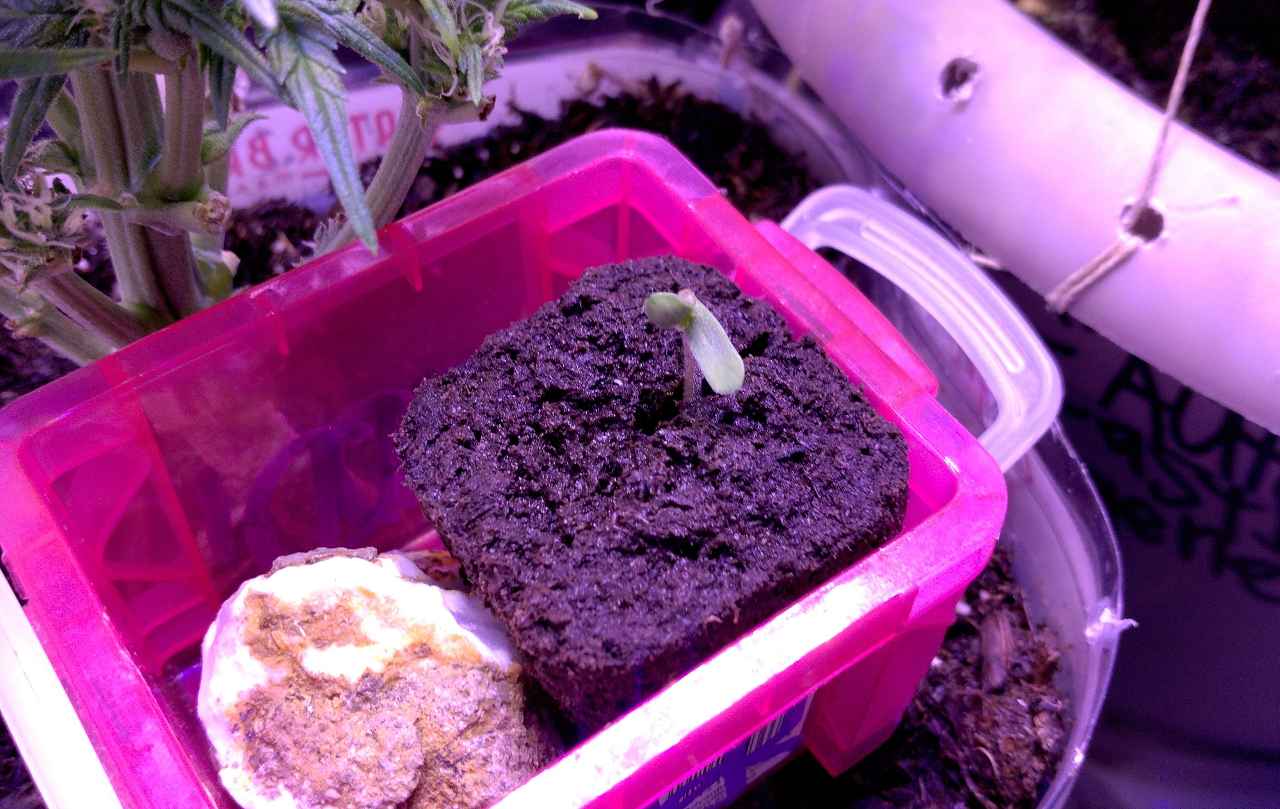 First leafs and literally the first few full day with them exposed to the led lights
10 months ago
Roots have already in one day of being in this cube are out the bottom side that's very quick the last two strains didn't do that for a week
10 months ago
Placed in a root riot cube for further germination and hopefully this will be a good little seedling and in a month or so maybe a little bit longer when I am sure placing her outdoors for this grow season outdoors 2023 she'll be a productive little outdoors Autoflower but will see
10 months ago
Tap root is barley showing its face 👀 soon it'll be popping out it's little self seeing what's next on it's agenda!
10 months ago
First day tap root has just barely cracked it's self to peek out into the world
10 months ago
Germination method is soaking seed in bottle of water over night in a dark place till I see her pop the seed then she'll be moved into paper towel and kept in dark till tap roots of right size to be moved to a root riot cube and further raised to her size to be placed into the final home a 7 gallon fabric pot by vivosun
10 months ago