mitch2010
White widow Auto
09/22/20
Day 1 germination for 3 White widow autoflower runnin a 50/50 coco and perlite
Flowering end stage tricombs are cloudy
3 years ago
Northern Grow I have seen a few of these and curious, why is there just one bud? Looks like a nice one but sorry just curious..
mitch2010 I stunted her when she was 2 weeks old by feeding her the wrong bottle of feed
ogeast Oh wow... I'm sorry to hear that. I can tell that you're not a quitter. Most would have discarded the grow months ago. Hope you can roll a fat one from this little girl. 👍
View 2 additional comments
Fall colors are starting to show
3 years ago
bud e smallz I just grew 4 white widows from seed. Almost ready to flush. At the end they grow tall like trees. In the end you'll be pleased.
mitch2010 I have 2 drying currently this one got stunted due to me giving it nutes way to early by mistake but it's still going to be a fat cola
Tricomes are starting to get cloudy
3 years ago
Growing great cut 2 colas off so far letting the rest finish up
3 years ago
Buds are getting fatter
3 years ago
Growing good still waiting to harvest
3 years ago
Budding good trichomes are turning clear
3 years ago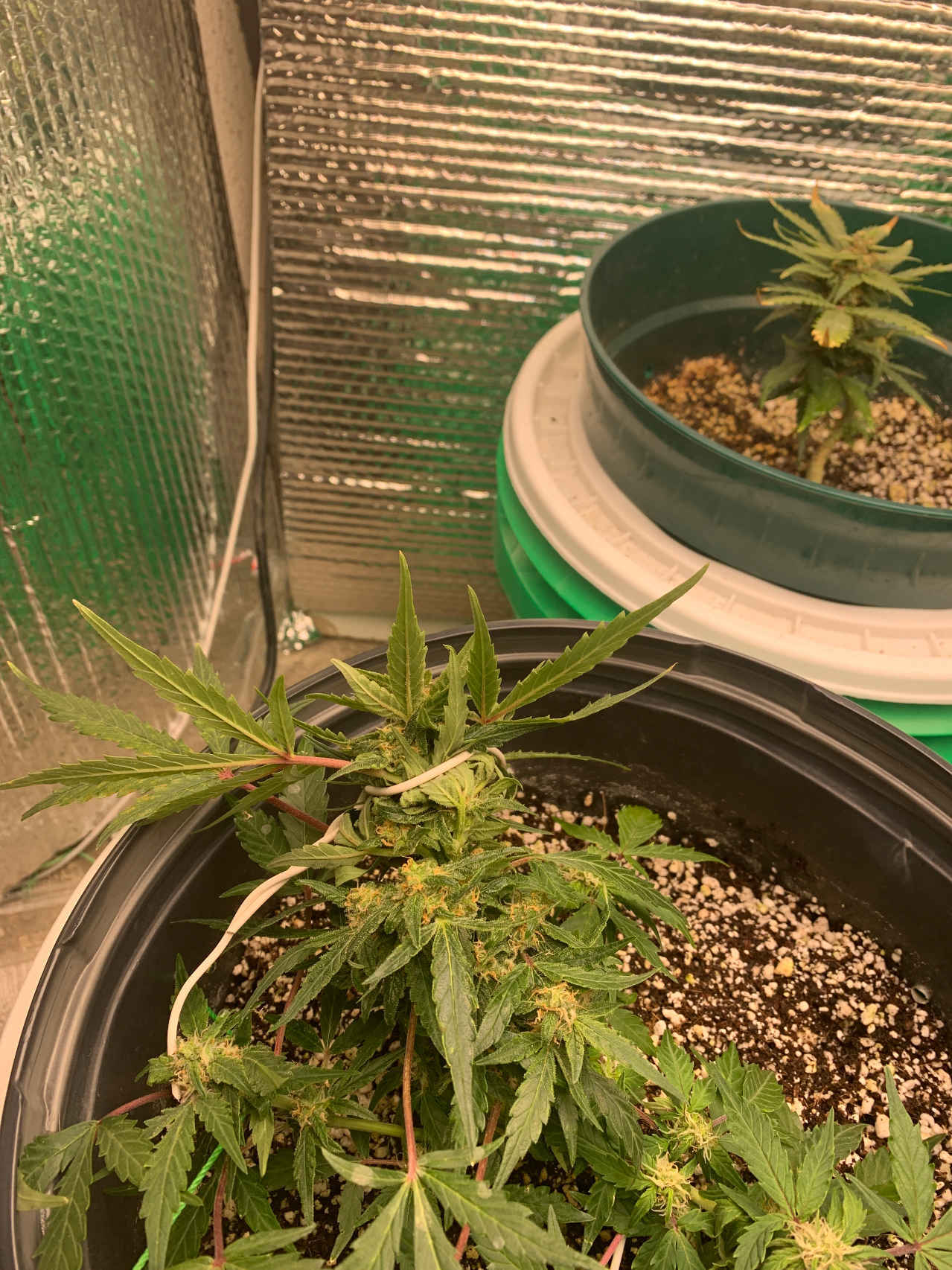 Chopped 1 3 gram main cola off and is now hanging ww1 Lowered light to 13"
3 years ago
8" tall 13" from light Budding nicely Flushed starting to feed mollasis
3 years ago
7" tall 12-13" from light Bud are growing bigger Ww3 is showing some deficiencies
3 years ago
Flowering 14" from light 7-8" tall
3 years ago
8" tall 13" from light Budding
3 years ago
8" tall 18" from light Growing buds
3 years ago
8" tall 18" from light Buds are starting to form
3 years ago
6-7" tall 18" from light Flowering
3 years ago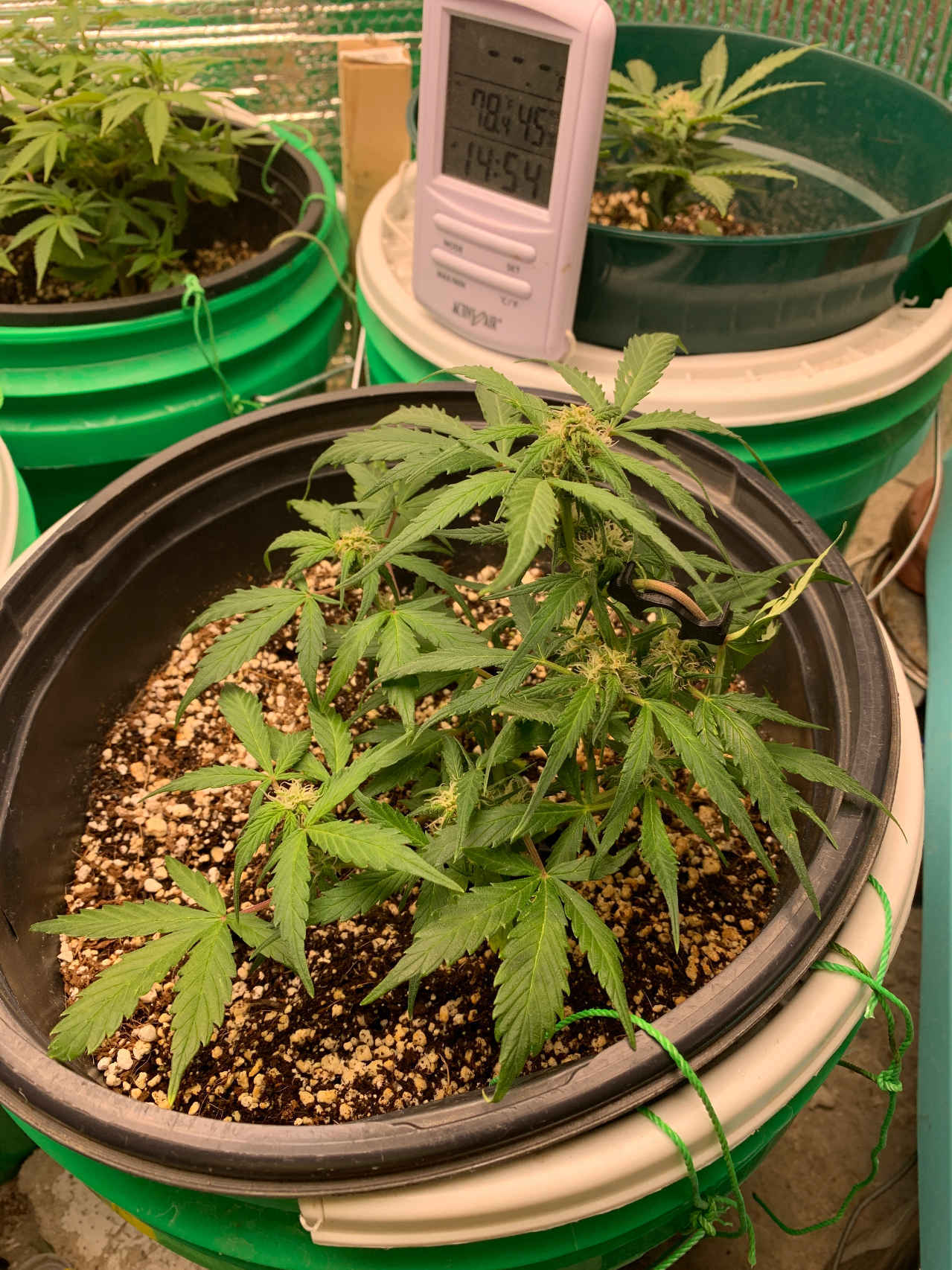 6-7" tall 19" from light Growing good
3 years ago
Growing taller and filling with buds
3 years ago
#1 61/2 " tall 26"" from light In flower #2 7" tall 26" from light Flower #3 5" tall 26" from light Flower
3 years ago
Still flowering
3 years ago
6" tall starting to see buds growing
3 years ago
Changing light cycle to 12/12 scrog net is up
3 years ago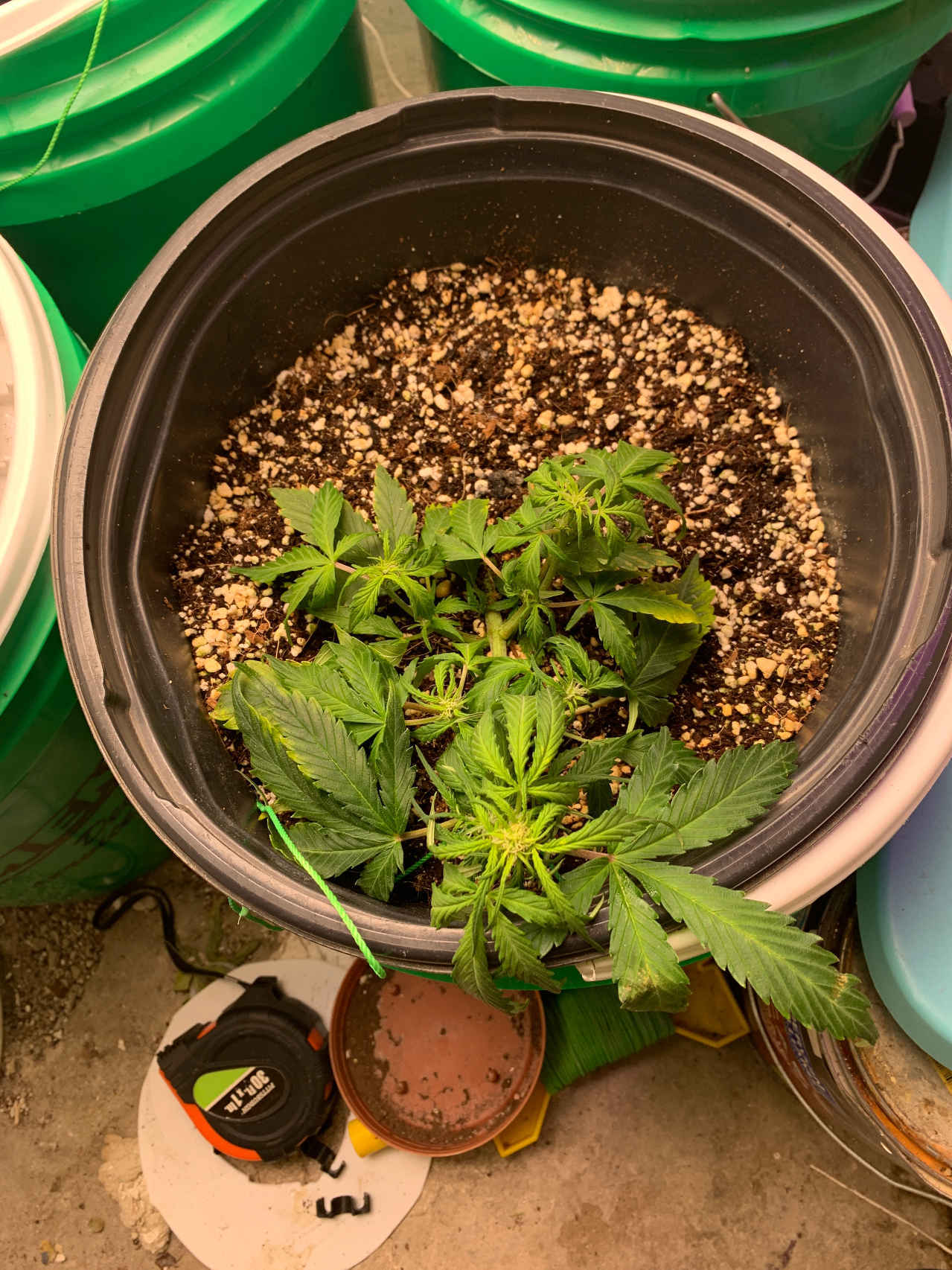 Buds are getting bigger cut some older big fan leafs out of the way of the new bud
3 years ago
Drying up from the weekend I left them unattended still doing more bud sites are appearing
3 years ago
26-28" from light 3-5" tall They are getting 2 days worth of water
3 years ago
More lst more preflowers are popping up
3 years ago
All 3 ww are starting to bud
3 years ago
Plant is 4" tall 28" from light 4ml CaMg 4ml bloom Started lst them today
3 years ago
2/3 are 3" 1 is at 3.5" growing quick
3 years ago
Growing last of the first node on 2/3 ww bad ww is growing slow
3 years ago
2/3 white widow are almost to the top of the pot 1 is still struggling from nuts burn but new growth is happening
3 years ago
2/3 are growing great ww3 has nuts burn new growth is bright green
3 years ago
All 3 have 2 set of full leaves working on the 3rd
3 years ago
Have grown the second set on 3 fingers leaves starting on 3rd I fed ww3 3 sprays of N in the am
3 years ago
Almost have their 1st set of 3 fingered leaves
3 years ago
Gradually growing day by day
3 years ago
1 1/2" tall starting to grow 3rd set of leaves feeding 7.0 ph water runoff is a 6.5
3 years ago
Green leafs have started showing
3 years ago
Starting to spring out of the soil
3 years ago