moon.unit
Grow20
Right 1m-1m x6 plants
Set these girls up in their final home: Gen2 super soil , more N than Gen1. Recycled medium. 400 lob worm in for 4 month.
X3 Gelato (blackskull, clones) X1 Zkittlez (blackskull, clone) X1 🍋 venom (bsb clone) X1 Charging rhino (seed)
63/63 . Only these two to go. A few days behind the others.
2 years ago
57/63 all but ready, lemon 🍋 needs a bit longer
2 years ago
Jenleona83 I'm just a beginner what is the purpose of the rope and the grid?
View 1 additional comment
43/63- showing a little fade now but only really the oldest leaves.
2 years ago
36/63 Still rocking
2 years ago
29/63 lemon venom in the far right is turning into a beast
2 years ago
21/63 . All looking tip top.
2 years ago
moon.unit Last look before I go on holiday for two weeks.
12/63 filling out nice
2 years ago
Getting big real quick, flipping today so stretch is finished before annual vacation. -1/63
2 years ago
Added top dressing and mulch, milled chia , chopped comfry, horse tails, living red clover 🍀, straw for moisture control. Watered with 4L ph 6.5. 10g of sprouted red clover seed. made into a tea.
2 years ago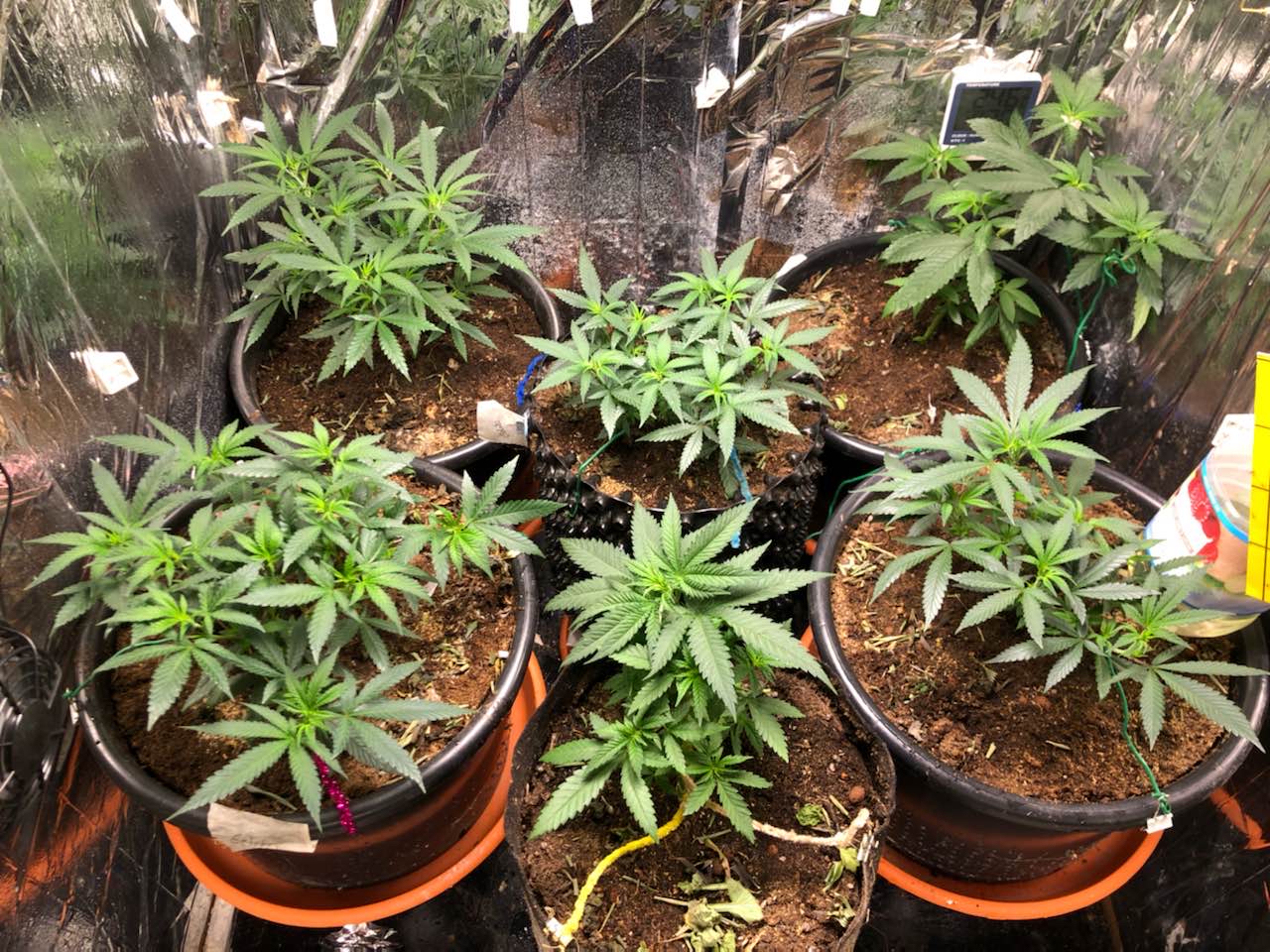 And it begins ,target 🎯 300g
2 years ago