First Run - C
First Run
First run of Chetwans
Took transfers, going to let 3 ride. My baby still looks beautiful.
7 months ago
Some healthy growth, debating on doing transfers again to assure we have healthy myc. Won't post spore germs again until they germ.
7 months ago
Contamination on a germ plate, transfers look healthy.
7 months ago
View 11 additional comments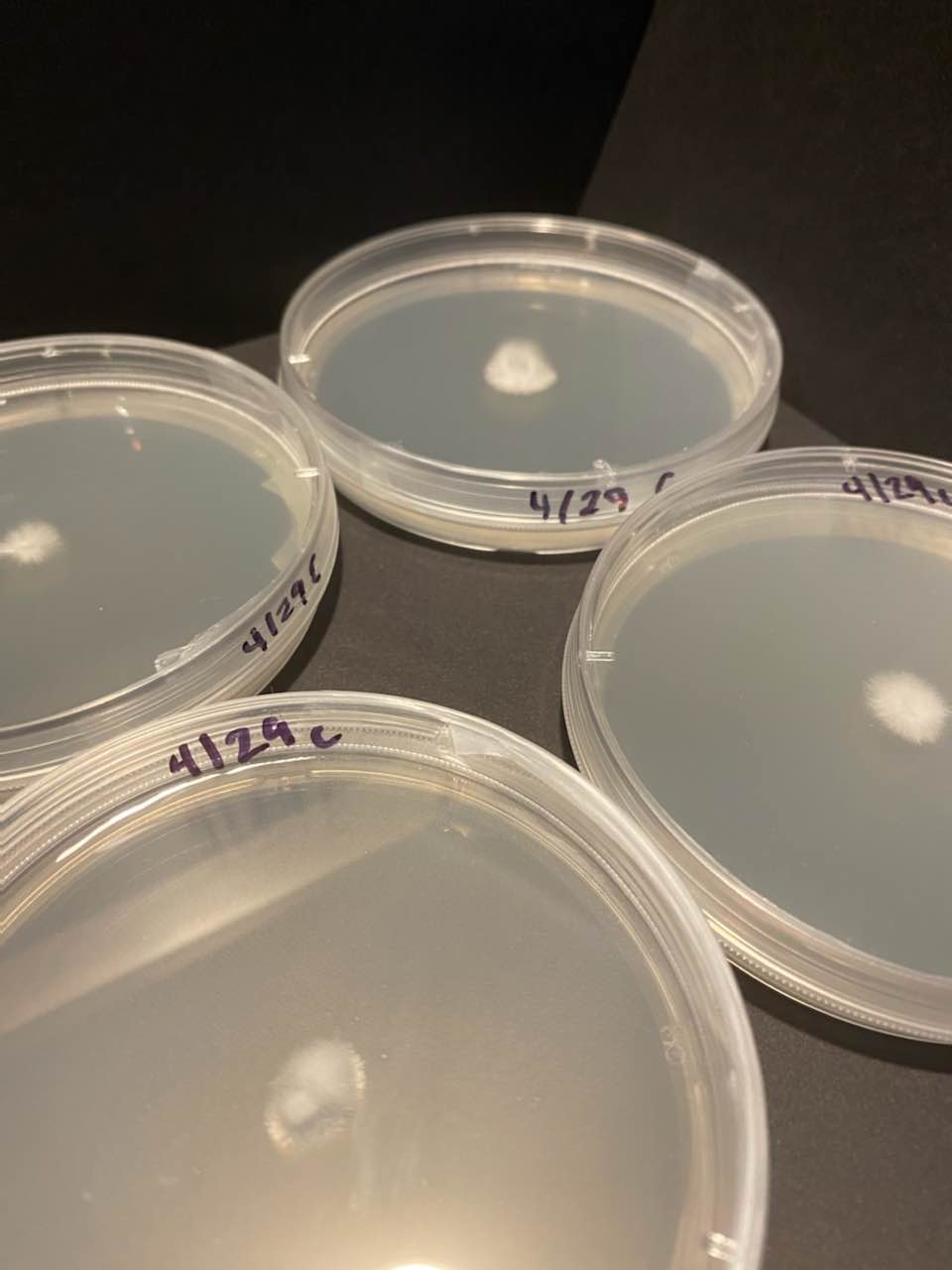 Very nice growth on one of the dishes. I'm very happy with it.
7 months ago
Will name dishes soon to keep track of differences
7 months ago
Still no Germ
7 months ago
plantman Shrooms? Let me know how this turns out for you
Papa Smurf For sure! I have some Nats on grain rn, but I didn't document them so I'm making some to document for science. I'll be trying to make some hybrids through single spore isolation here in the next 6 months or so. Waiting on a microscope.
plantman Amazon.com. 200x pocket microscope is pretty reasonable
View 1 additional comment
Fresh transfers taken off the C plate.
7 months ago
4 Fresh Germ Plates JG Gene's
7 months ago