Orangepocalypse
Meow
Orangepocalypse retained heavy funky citrus, fermented tropical fruit, and fresh squeezed orange terpenes directly from mom. There are a range of purple fades some plants with dark fades beginning in the fans, others a light purple frosting starting at the buds. Lots of good bud stacking with above average-high yielding plants, that are stout and sturdy.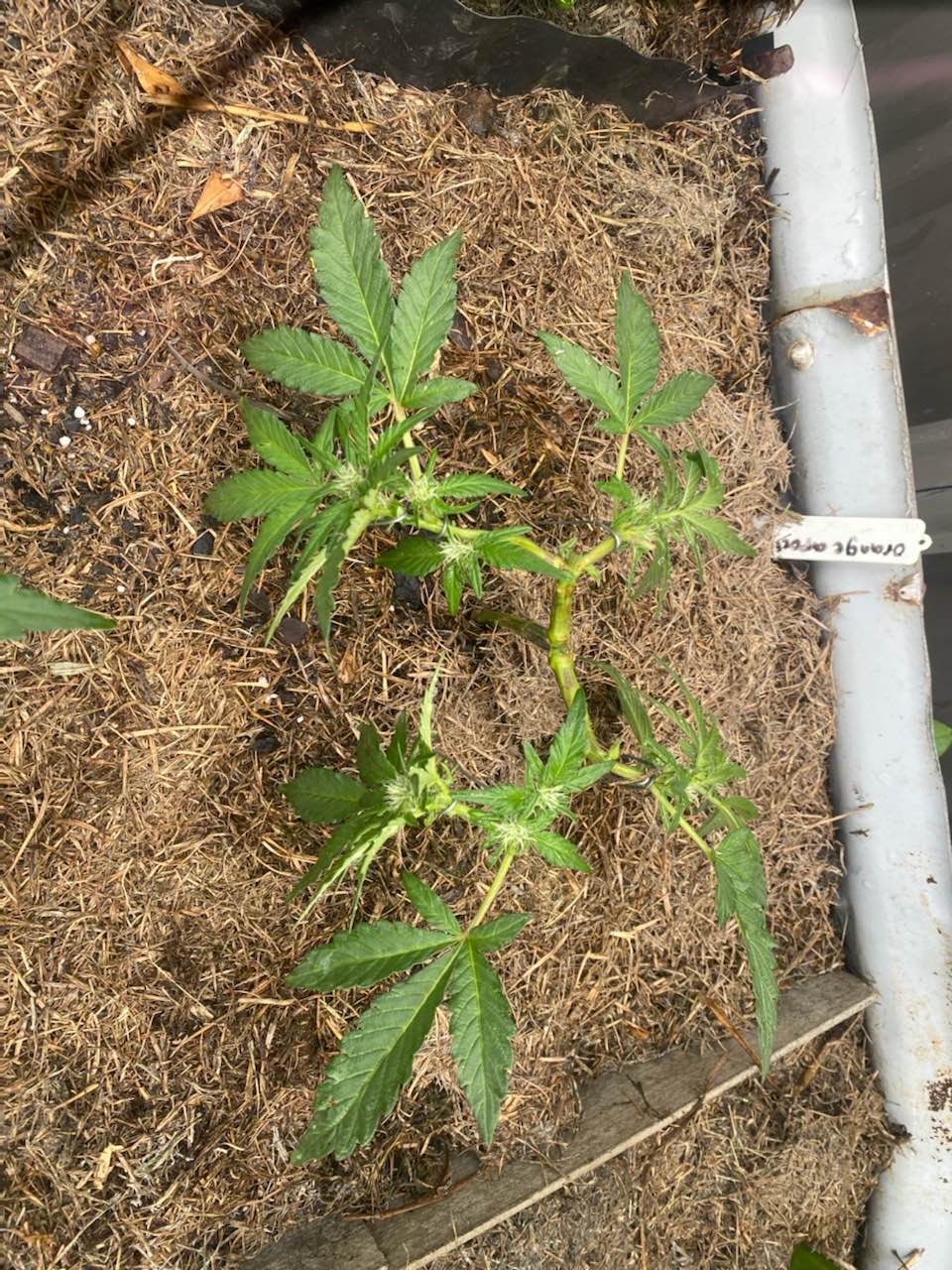 Added some tie downs
2 years ago
Trimmed back the leaf covering the 4th bud site but looking good otherwise 🤞
2 years ago
Decided to move her into the garden bed instead of the small pot and she's not needing any supports. Not really expecting much to come off this plant just more of an experiment 🧪
2 years ago
Surprised this is even still alive
2 years ago
Took of the bottom fan leaves to focus all energy to new growth
2 years ago
Fucked off the support I made her. Topped both sides in the same spot and made a new tie down to keep the branches straight. Bent the stem back a little as it was curling forward Had to put some little supports in to help her
2 years ago
Made a structure to tie the stems down to keep it kinda level. Really happy with how much stress this plants been through and still going good
2 years ago
Tied down the new growth
2 years ago
Some good growth.
2 years ago
Am I doing this right?
2 years ago
Decided to try mainlining hope she doesn't die😅
2 years ago
BlazedPapi420 My first time doing it. Every 2 days I cut off one nodes worth to let it recover a little bit. Love trying and learning. All part of the experience
Topped her after the 3rd node. Tempted to try main lining with this one ☝️
2 years ago
Should I top her at the 2nd node soon
2 years ago
DracoBEBO 3rd or 4th. Make sure you have 5-7 nodes first.
Transplanted into her 2nd last pot
2 years ago
She's sprouted
2 years ago
Transplanted seed into pot
2 years ago
Put in between a paper towel in a ziplock bag
2 years ago
Put the seed in a glass of water 💧
2 years ago