Auto Kush #2
Auto Kush
Organic
Check trichs on week 8 to determine when flush should start
a year ago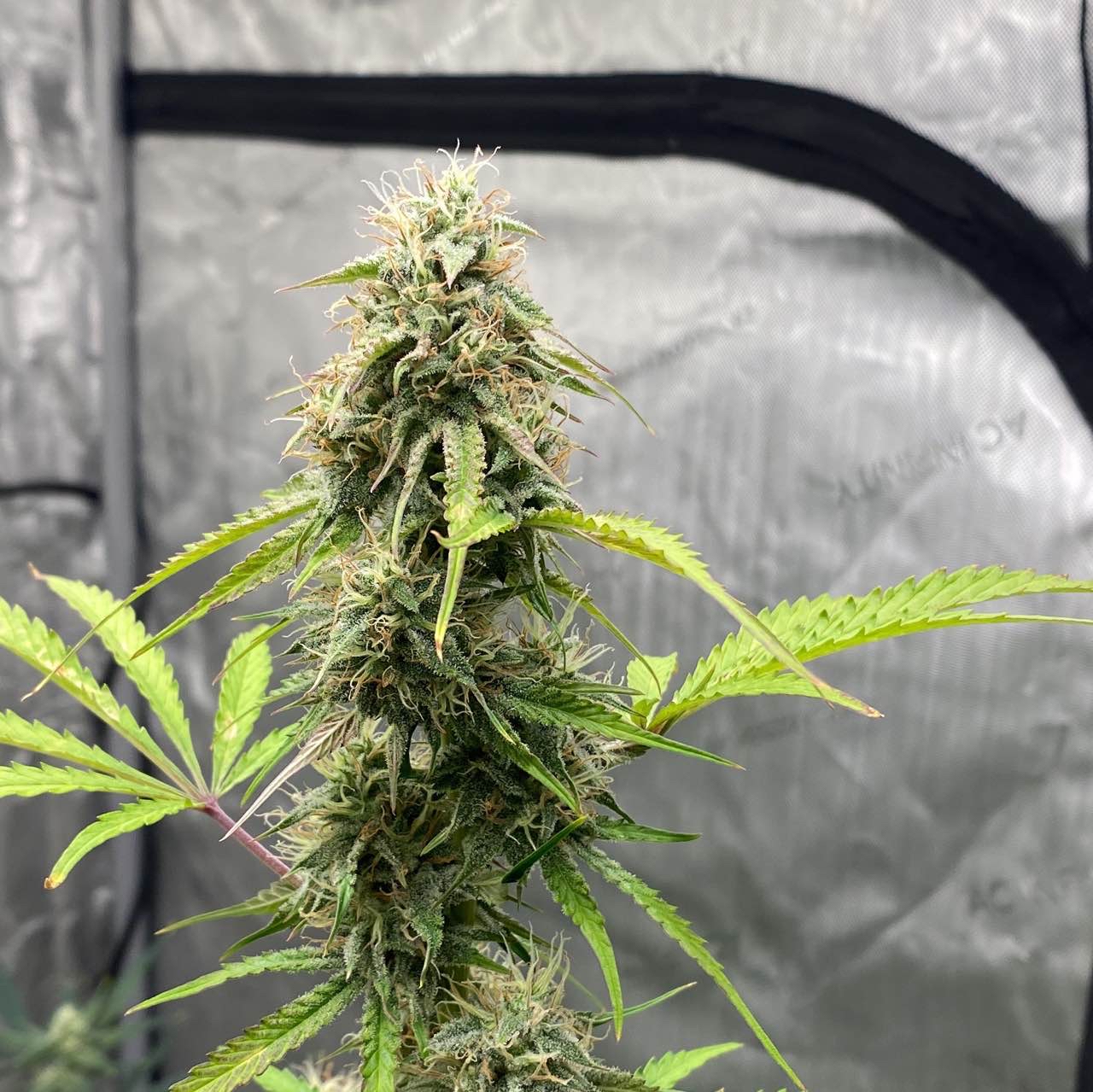 Didn't bulk up too much
a year ago
I suck at this shit lmao. I'm about to give up.
a year ago
dorisg What's up? It's all learning, I'm gonna have a look at yer grows to see if I can help, remember - quality over quantity
dorisg I just had a look at this one, maybe give more detail about what you've done and why? it's hard to figure out how to suggest ways to improve without details of your growing medium, nutrients, ph etc
View 8 additional comments
Starting to get chunky
a year ago
We wanna see them bulk!
a year ago
Buds getting bigger
a year ago
Hoping these buds get a lot bigger in these few weeks
a year ago
Damn we need these buds bigger
a year ago
Looking for bud growth.
a year ago
Sativa357 How old since germ? That's a huge auto.
Shcannagins Only 40. I'm about done with these autos to many problems with them. I'm doing the same for all of them getting great results most and terrible results sometime.
Sativa357 Damn, cuz my Blue Dream autos are only 40ish and they're maybe 12inchs. I would've got Feminized and not auto/fem if I had more time to tend to my plants.
Plant could yse a feed, lots of yellowing
2 years ago
She has quite a few problems not sure what they are yet, think under watering is 1
2 years ago
Lots of clawing gave her plain water with recharge to see wha the problem is, possibly from adding aminos and seaweed powder every water
2 years ago
Adjusting very nice from over feeding
2 years ago
Looking absolutely gorgeous
2 years ago
Not sure what's happening at the tips
2 years ago
Plantnation The slight yellowing? Looks like the first signs of nute burn.
Shcannagins Yes, good call, starting to think the same kinda been giving here a lot of kelp extract
Lots of growth wish she wasn't so stretchy tho
2 years ago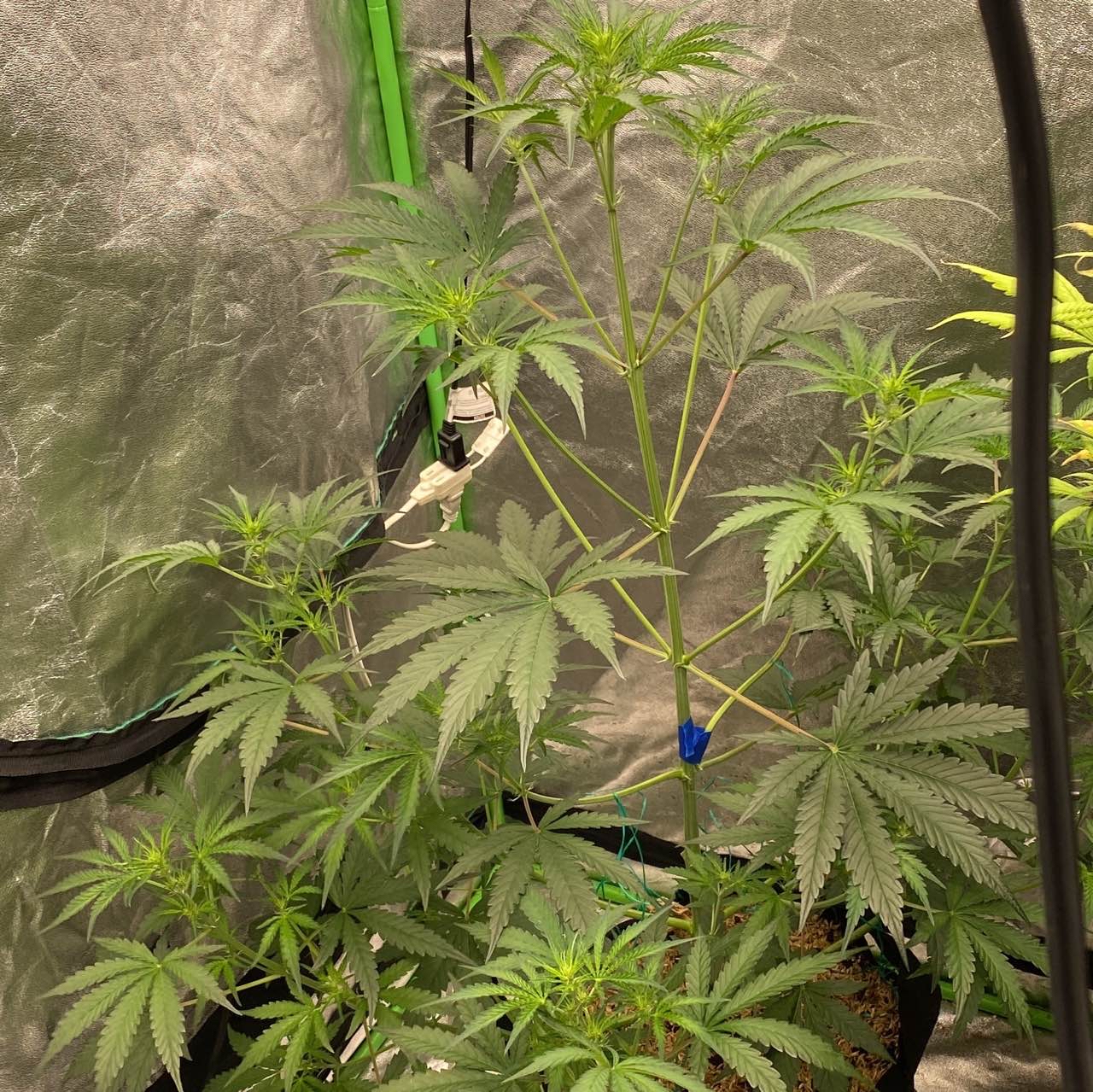 Looking great
2 years ago
I love this pheno
2 years ago
Snapped 3 branches :/
2 years ago
Caliban Yeah I did same yesterday with a single side branch. It was partially attached so I tied it back with twist ties. Hoping for the best. Did you clone the branches?
Shcannagins She's an auto sadly :/ she's been the best play I've ever grown too. Bet sad
View 1 additional comment
Absolute monster. She's the best pheno of any plant I've had yet
2 years ago
Crazy growth after moving up light and ramping up power on light. Hoping to get her to stretch soon.
2 years ago
Look super great, got extra cal mag more water in the next few days
2 years ago
Looking very good, hopefully she starts to grow faster we shall see
2 years ago
Getting big, 1 quart water since Day 7 and looking beautiful gonna keep adding half strength cal mag until I see a difference in growth
2 years ago
July 14th 1 quart seaweed and recharge having great growth
2 years ago
1 q tea to runoff
2 years ago
Compost tea at half strength tmr
2 years ago
Loving this growth rate
2 years ago