newtybewty
Terry
First Attempt
Grown in closet. Fan Humidifier
Switched the lighting schedule from 18/6 to 12/12 10p-10a to induce flowering.
3 years ago
Pistils have popped
3 years ago
Retraining day. Adjusted the ties to readjust the canopy. She's happy as can be.
3 years ago
Gave her a haircut to let more visible light in to growth sites. Being careful not to cut off necessary leaves for development.
3 years ago
She is 9" tall and loving life. She is steadily growing and focusing on development.
3 years ago
Carreography Did this plant grow like this naturally or did you do any training ?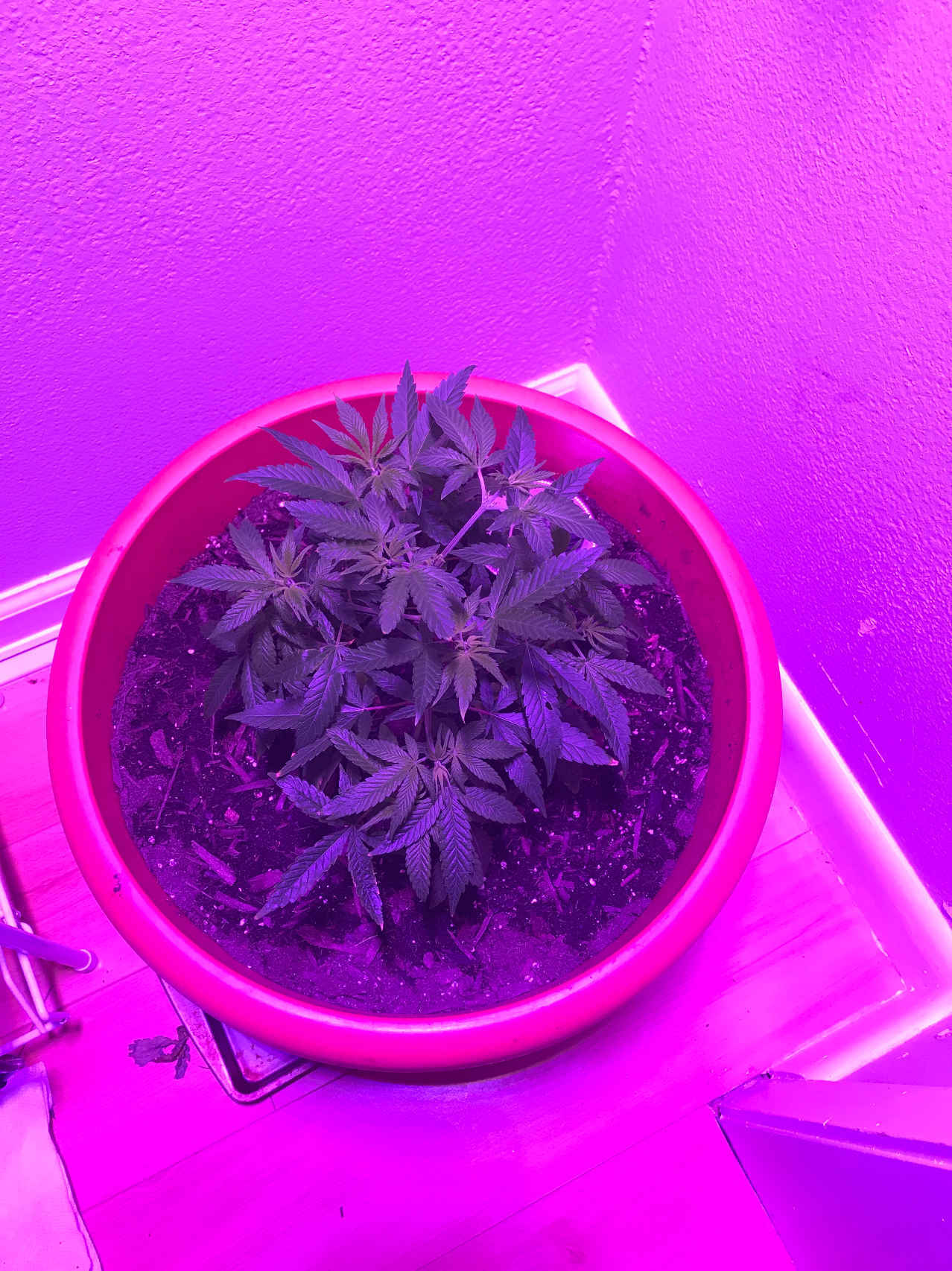 Been a while since I posted. I wasn't satisfied with her height in the pot so I brought her up higher in the pot, added more hydro growing medium. I added some fresh cow manure and some how days later ended up with a massive fungus gnats problem. I removed every one that I could see and I treated plant with all natural Neem Oil, ran the humidity out of the soil, and removed the issue. After a very speedy recovery and rehabilitation, I gave her a much needed haircut so new bud sites can see more light.
3 years ago
She has grown 7 sets of nodes and I have topped the 8th set coming up.
3 years ago
The plant currently has 5 sets of nodes now. Going to top it in a week or so.
3 years ago
Transplanted from Quart to 5 gallon. Mixture of Peat Moss, Vermiculite, Coconut Coir, and Cow Manure.
3 years ago