danzer
Outdoor 2019 organic only grow
Outdoor 2019 super organic soil
Solo-1gal-7gal. SS-W super soil organic live soil and water only
Tsunami auto flower budding like crazy pink hairs. Roots are filling 15gal pots need bigger pots next year
3 years ago
Only water and essential microbes once a week . The two plants still in the 7gal plastic pots are bit so good. You can see the size comparison between transferring to the 15l fabric pots and leaving in the 7gal plastic pots. Also the one sativa in the 7gal is messed up and budding already. I think my back porch light was too close to it and when I moved to a diff part of the lawn it got less light
3 years ago
After one week in 15gallon smart pots. Only water .. one dose of ESSENTIAL MICROBES last Saturday. We have had 30deg Celsius temps and a lot of rain this week. Will feed microbes tomorrow if it doesn't rain.
3 years ago
1st night in new 15gal smart pots still only ssw super soil and water but adding em1 organic essential microbes once a week starting last night. Vanilla kush and one blue gelato will stay in 7 gal pots as I ran out of soil. May consider mixing with pro max organic soil if they get too big
3 years ago
Mystrain420 Looking nice. Are u mixing your own soil or going with the old recipe from subcool?
Danzer I bought it from step well soil. It is called SS-W
June 25 lots of topping so far
3 years ago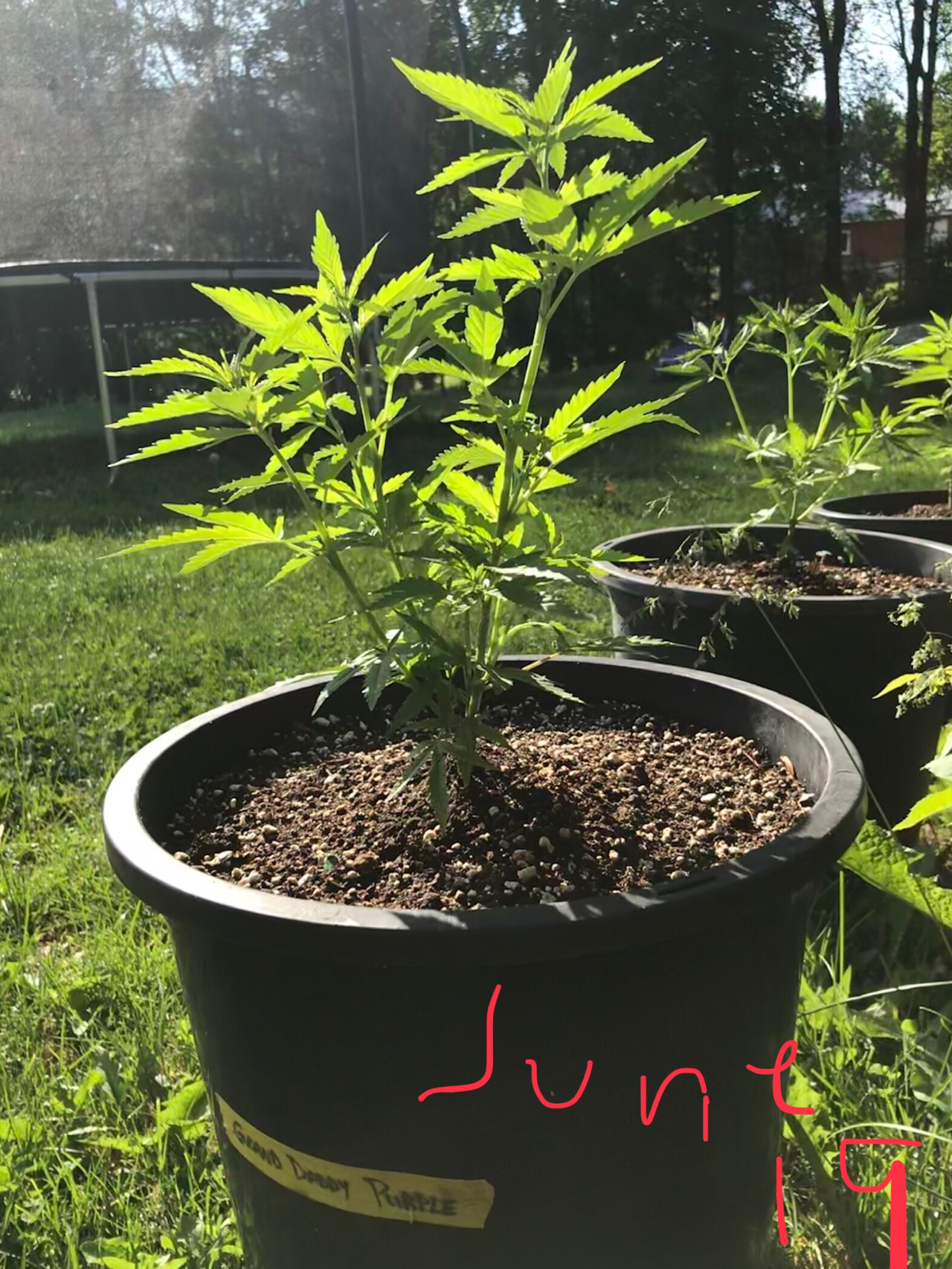 June 19 Only rain water up to this point
3 years ago
Grandaddy purple June 10
3 years ago
Smaller of two blue gelato day 20
3 years ago
Halle berry day 20
3 years ago
June 10 into 7gallon pots with StepWell organic living super soil
3 years ago
Vanilla kush day 20
3 years ago
Pink panther day 20
3 years ago
Just picked up clones from Grant
3 years ago