AdTzu
Spring 2022
Seed to soil. Access to full sky. Grown in. Raised beds.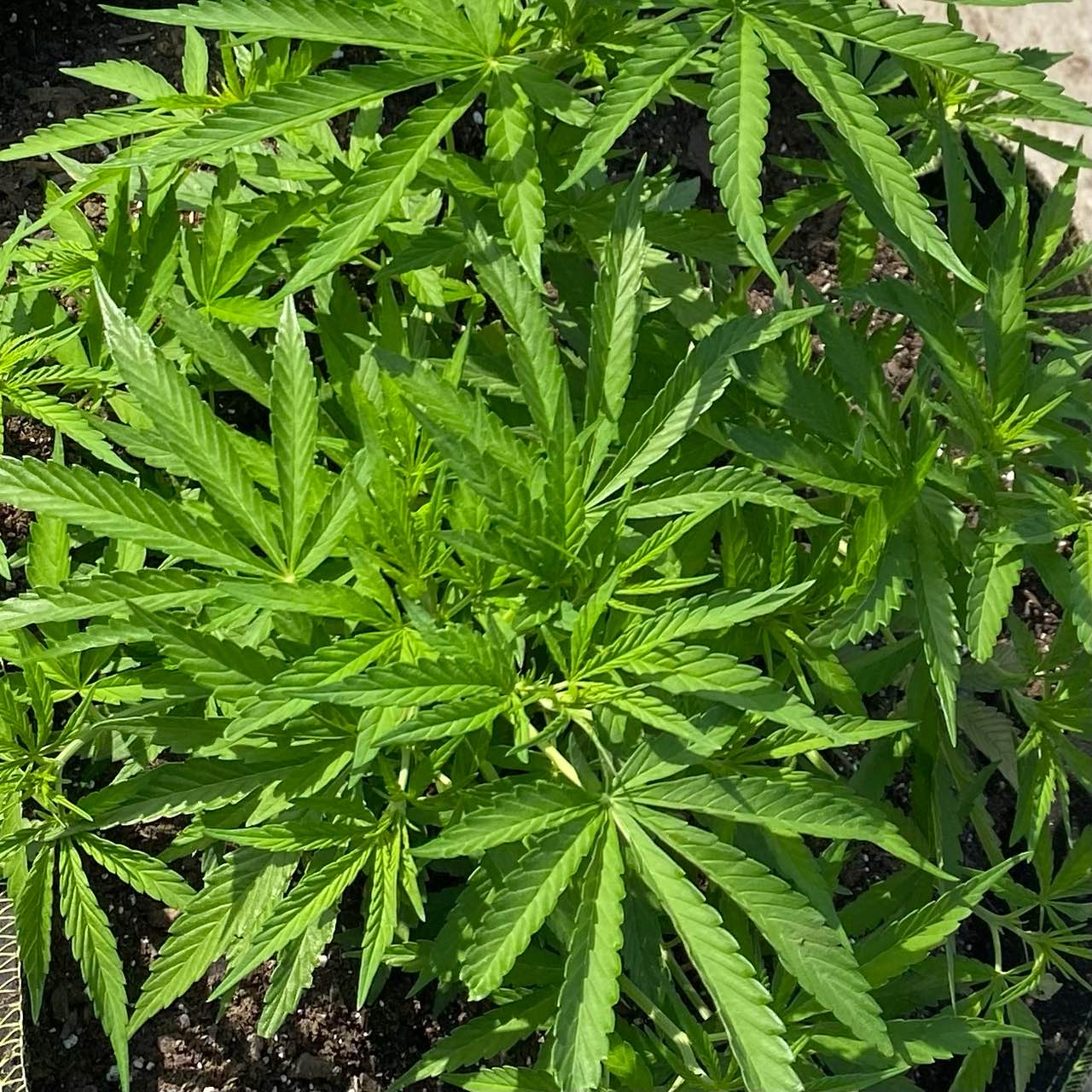 Move to 15 gallon grow bags not long ago. Already noticed an explosion of growth! Needs trimming to see pruning options. Lots of rain followed by lots of sun.
8 months ago
I dealt with an infestation in my garden yesterday. Trimmed big leaves to allow more room for the the sun to the bud sites. Doused with Neem to get the infestation under control. Topped.
9 months ago
Trimmed last night to expose only the new growth. I expect sun for a while now. The days are in the 80's and the nights are over 60. They will no longer need protection from the cold. Integrated companion plants.i
9 months ago
I am concerned with with the white tips on the leaves. Perhaps stunted by its growth I wish to figure it out quickly.
9 months ago
Let it be yesterday. The white tips are a problem.
9 months ago
Not sure what the white tips are about. 70* with clear skies. Nutrients yesterday.
10 months ago
Have noticed white tips on the leaves. I'll figure that one out today. Showing two pair of sharp pointed leaves.
10 months ago
Is it cold in windy day. Temperature hovering around 55. It will freeze tonight. Going to bring them back inside around four today. Watered last night. Full sun.
10 months ago
Increased soil level Protection from wind Affix marne-tag Stats/Lists etc.
10 months ago
Will straighten out today. 10 to 12 hours of sunlight. Given water only
10 months ago
It is windy outside today. That ought to help with the stem. In raised planter to protect from wind. Watered in the morning which works better than evening. Highs in the 70s.
10 months ago
Brought outside at 10a. Temperature is 57*. Minimal wind with full sun all day long. Humidity is 30%. Watered at sunset. I hope to see a sprout soon. Enjoy.
10 months ago