Peanut Butter Breath(Do-Si-Dos x Mendo Breath F2)
Fall/Winter-2021
Excited for this run! I'll be doing two seeds, one seed in a soil mixture in a 5gal pot and one seed in a 5gal DWC setup. Let's see how this goes!🤘🏾
Peanut Butter Breath🥜🧈😮‍💨
I'd say 2 or 3 weeks. very few amber trichomes so I'll let her go until I feel she's right
2 years ago
Day 46 of 🌸 and feed day. the girls are looking great!
2 years ago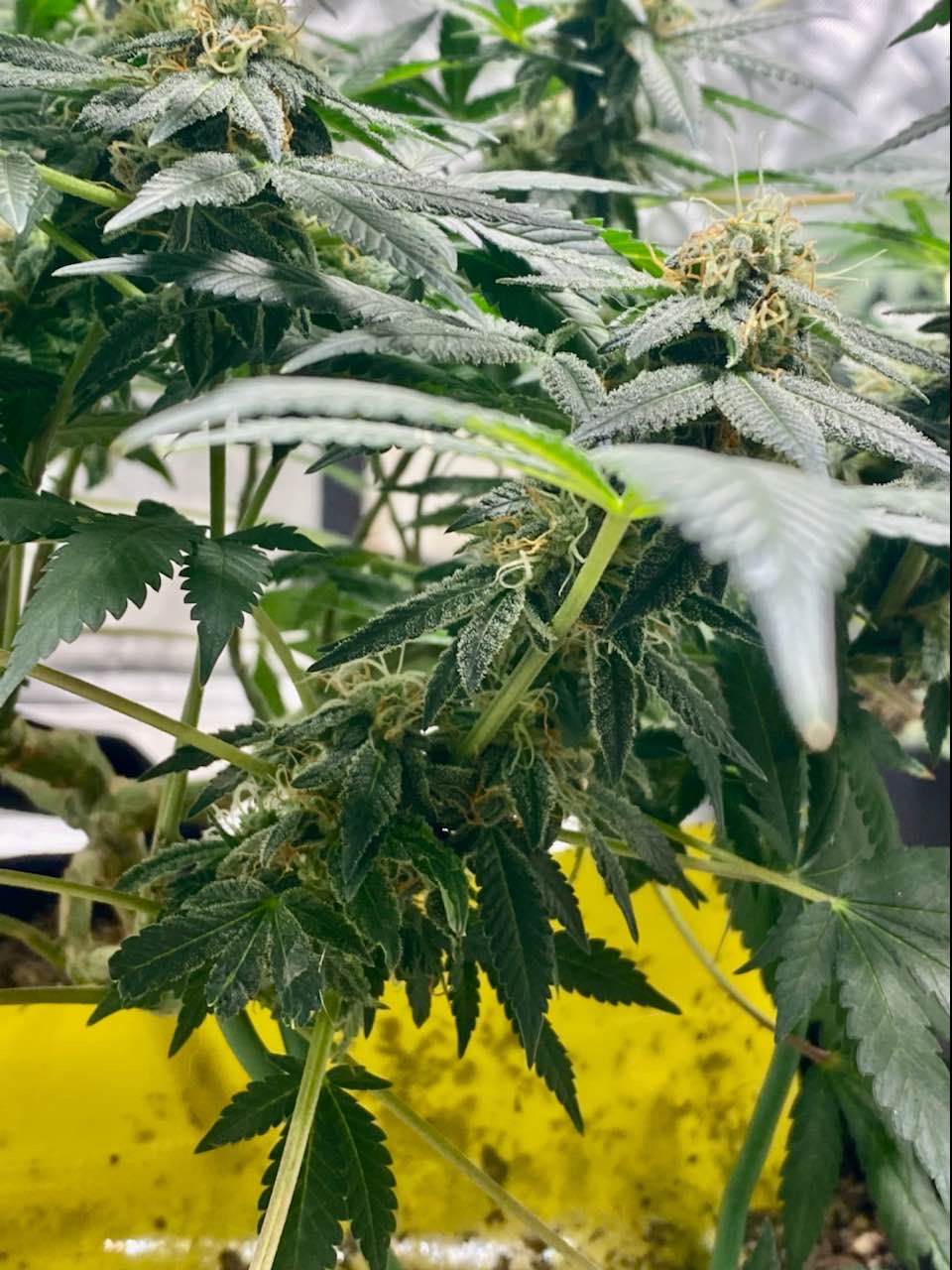 Day 44 of flower 🌸
2 years ago
Any help? Apparently I'm burning my plant due to the "brown pistils" 🥲
2 years ago
They had their 6 week feed yesterday and we're getting ready to head into week 7
2 years ago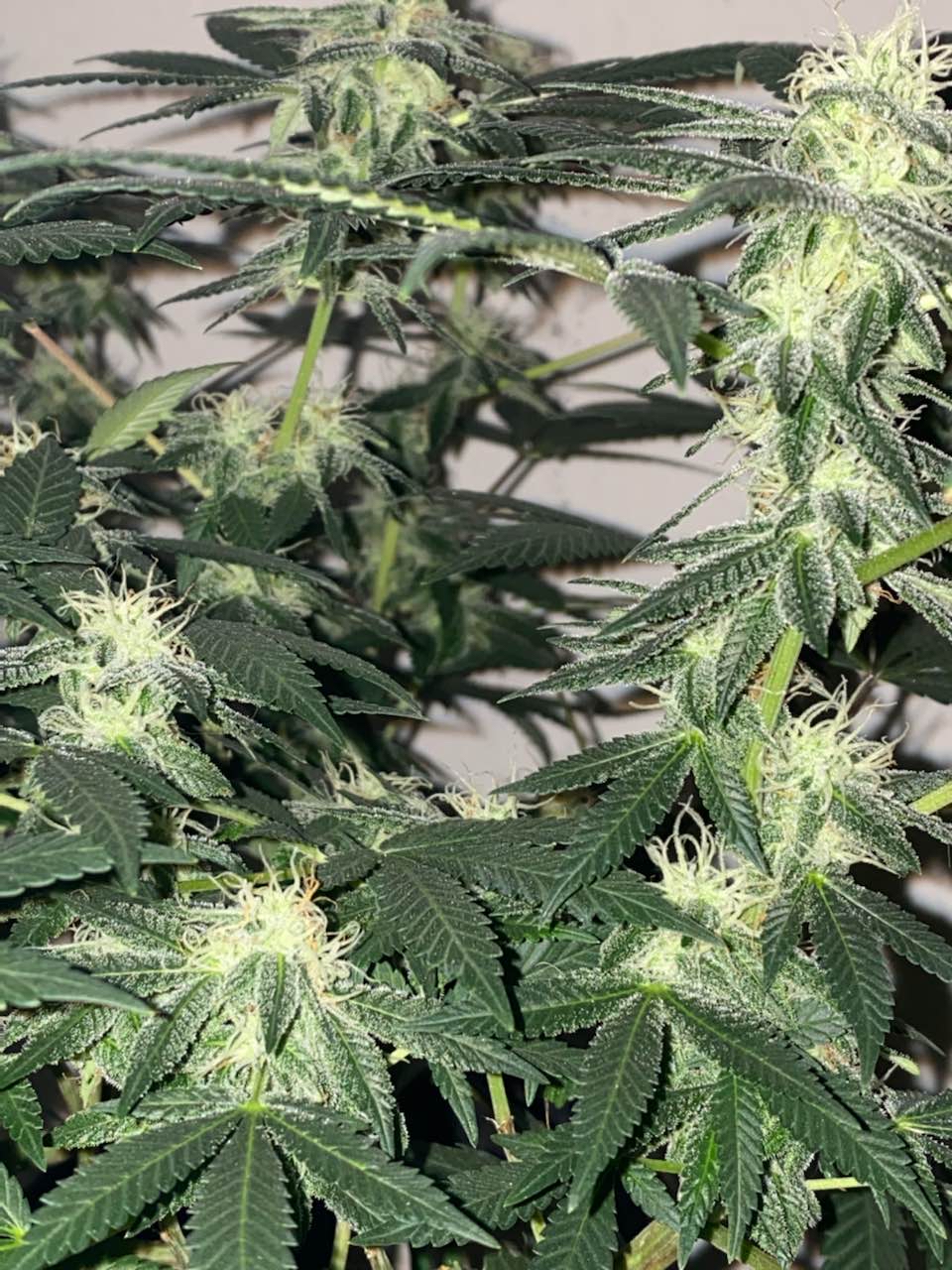 A couple of shots with the lights out❄️ week six feeding tomorrow
2 years ago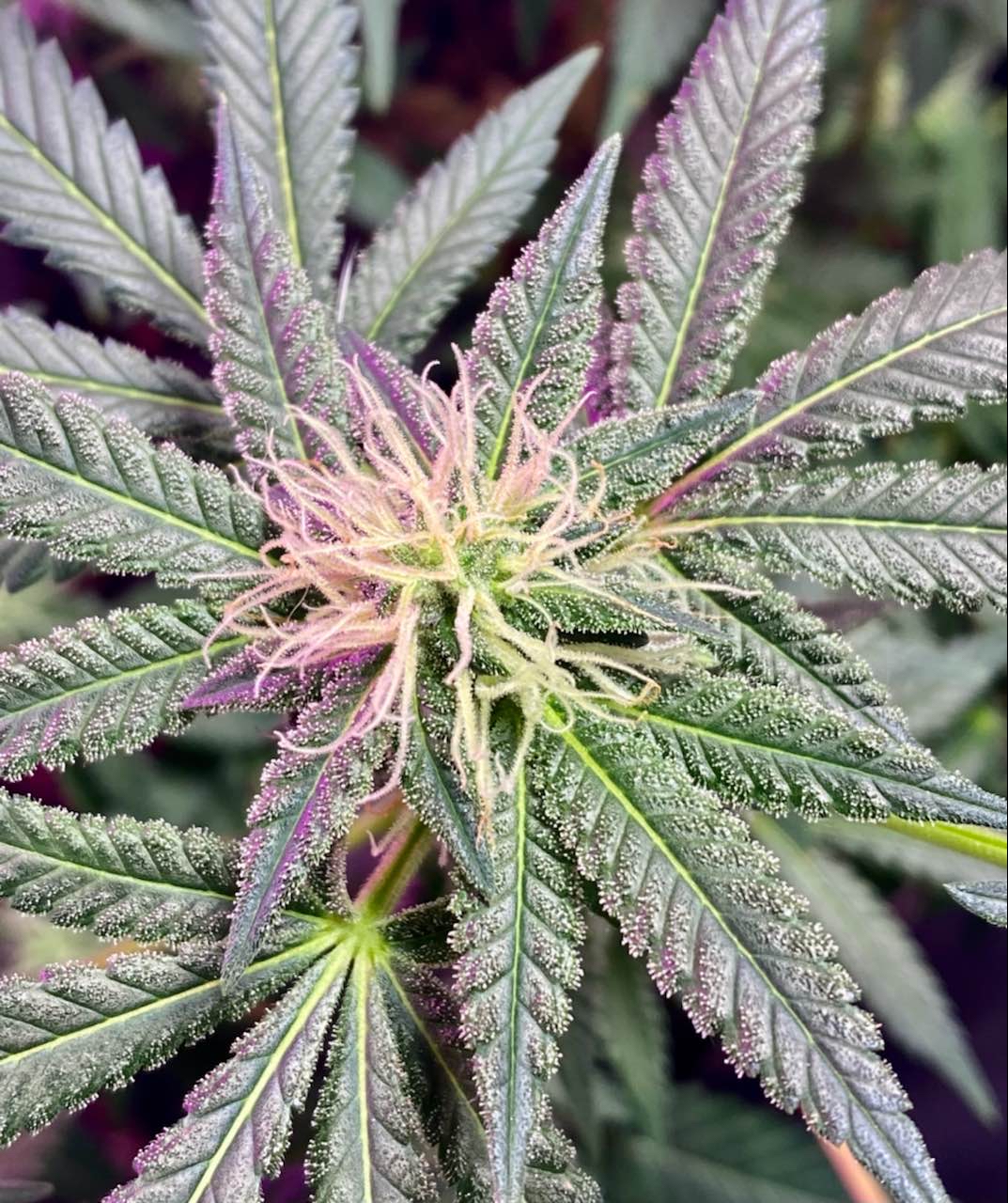 Week 5 of flower day 4&5. She just had her week five feeding yesterday and she's looking solid!💪🏾💪🏾
2 years ago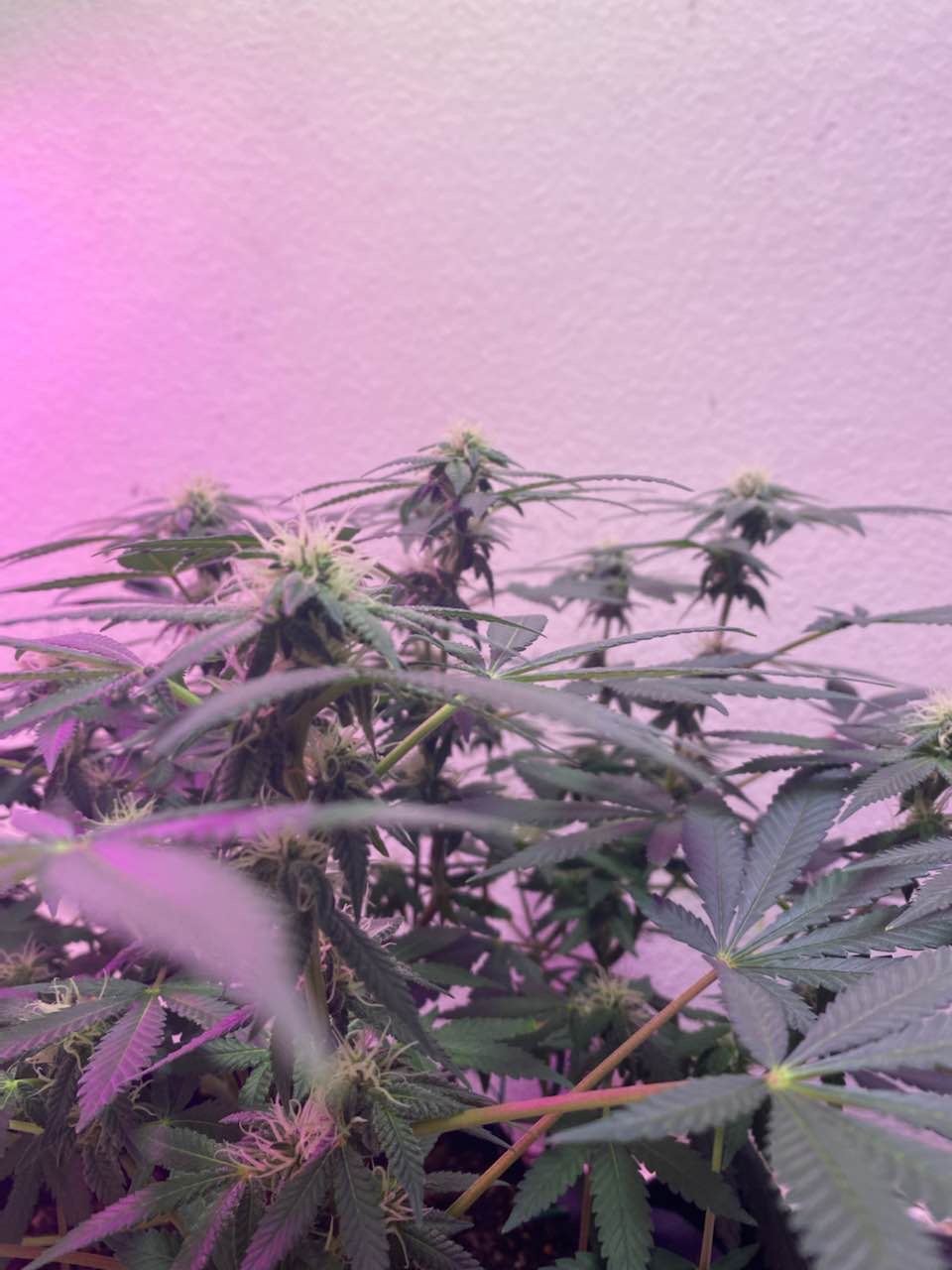 Week 5 day one and two! We're looking strong!💪🏾
2 years ago
I hit both girls with a pretty heavy defoliation. I removed lower bud sites that were taking energy from the main bud sites and big fan leaves. I'm loving pheno #1 so far and I'm not really liking the stretch from pheno #2 but let's see how the coming weeks treat her. We're finishing off week number 3!
2 years ago
BINAII Nice growth. Love how you managed the canopy.
View 14 additional comments
Week 3 Day 2 and 3 of flower. They're starting to stretch!
2 years ago
lation1984 I just wonder does it taste like it lol. They look great
dstew0626 Smells like peanut butter and mint.
View 1 additional comment
I'm loving the node spacing on this girl. Getting ready to enter week 3 of flower.
2 years ago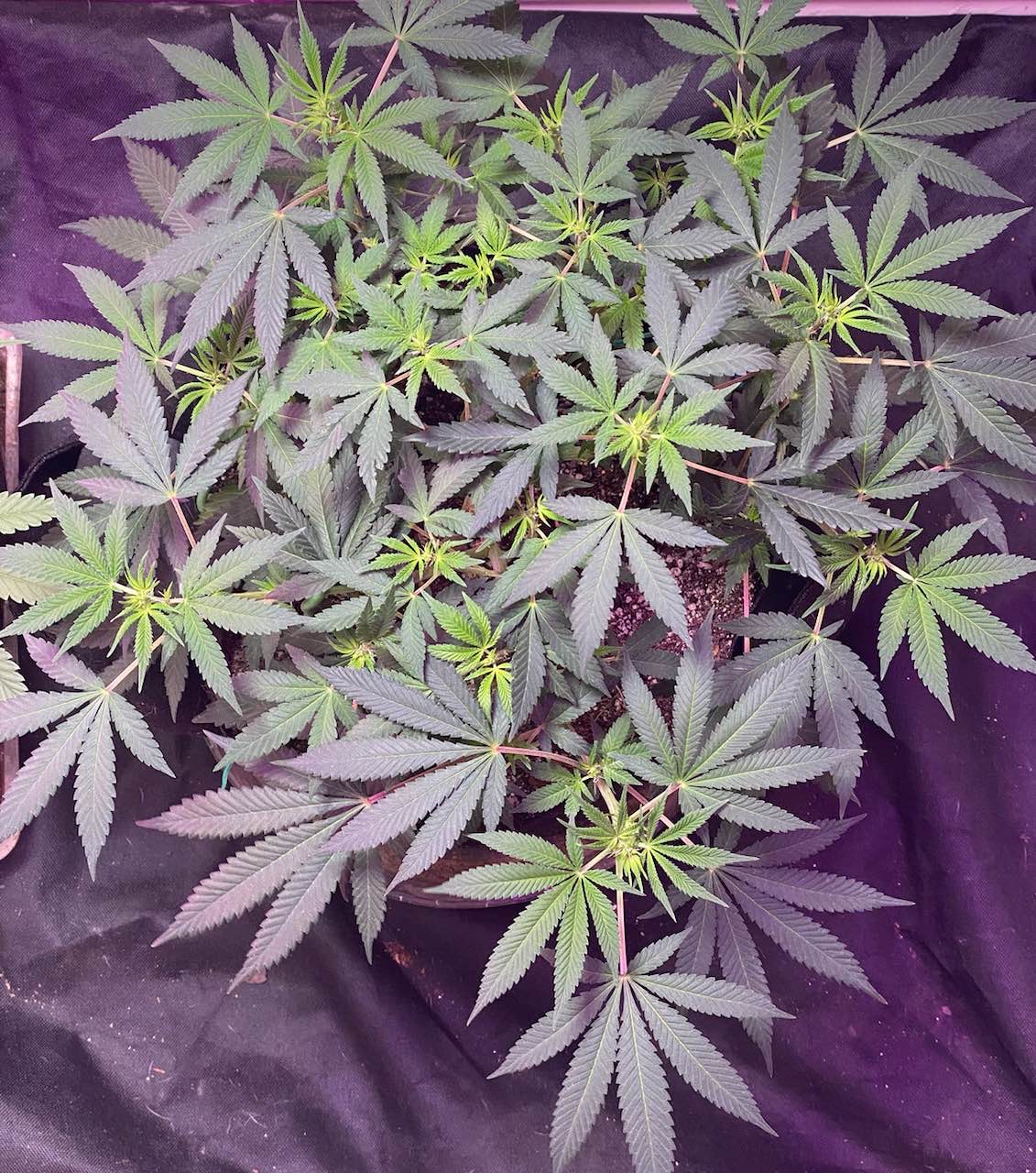 Week 2 of flower day 3 for the smaller pheno, pheno#2. It's week 2 day 2 for the bigger one, pheno#1
2 years ago
Both had their week 1 flowering nutes last night. Pheno #1, which is the bigger one, is on day 4 and Pheno #2 is on day 5.
2 years ago
View 20 additional comments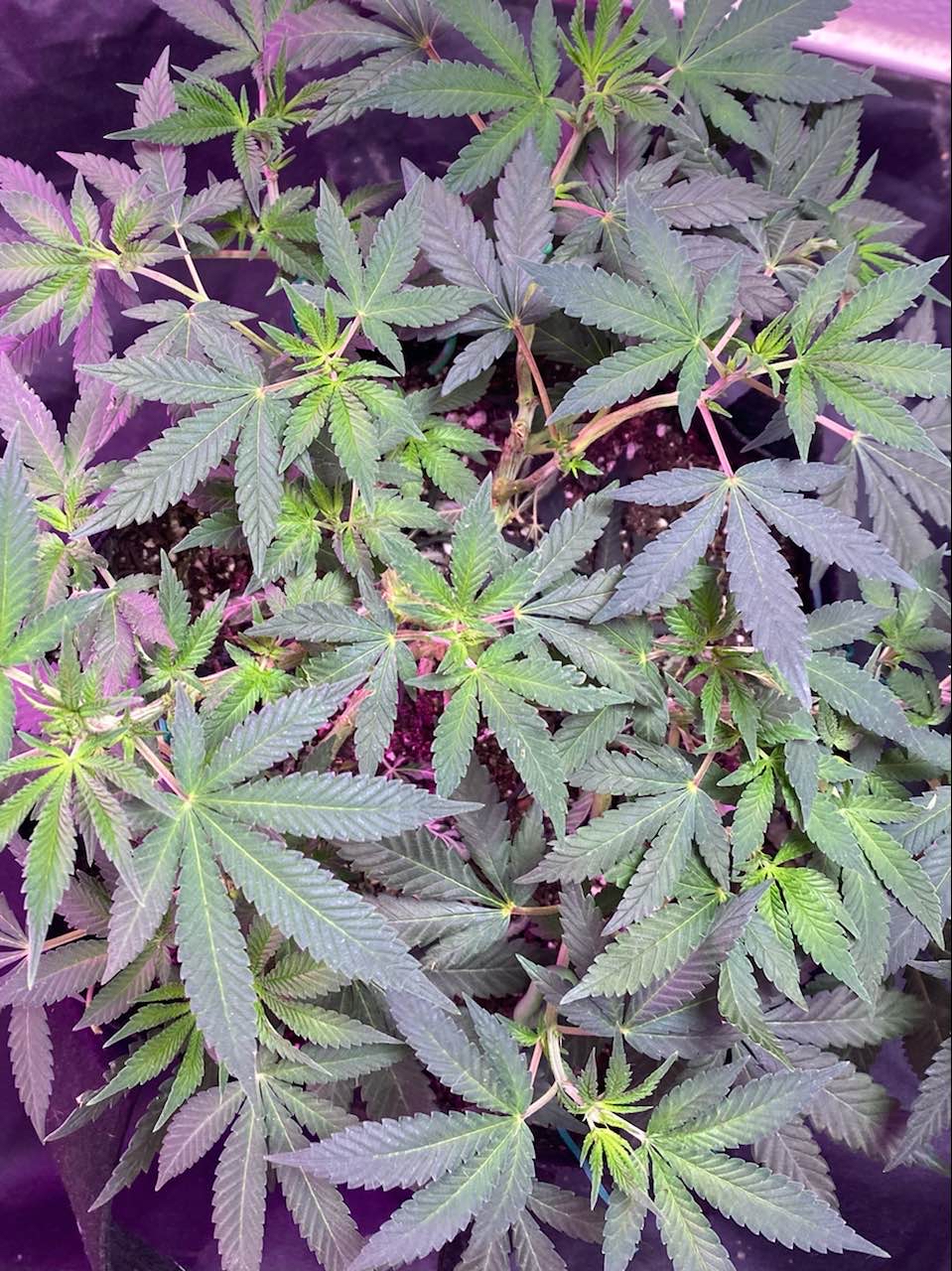 Day 2 in flower for my 1st pheno of PBB and day 3 for my 2nd pheno of PBB. Looking nice and strong I'll give a feed of transition nutes tomorrow.
2 years ago
Mama and the clone! Flipping mama in about 2 weeks💪🏾
2 years ago
Peanut butter breath clone growing strong 💪🏾
2 years ago
Doing it's thing. SCROG coming soon! The top of the plant is thriving!
2 years ago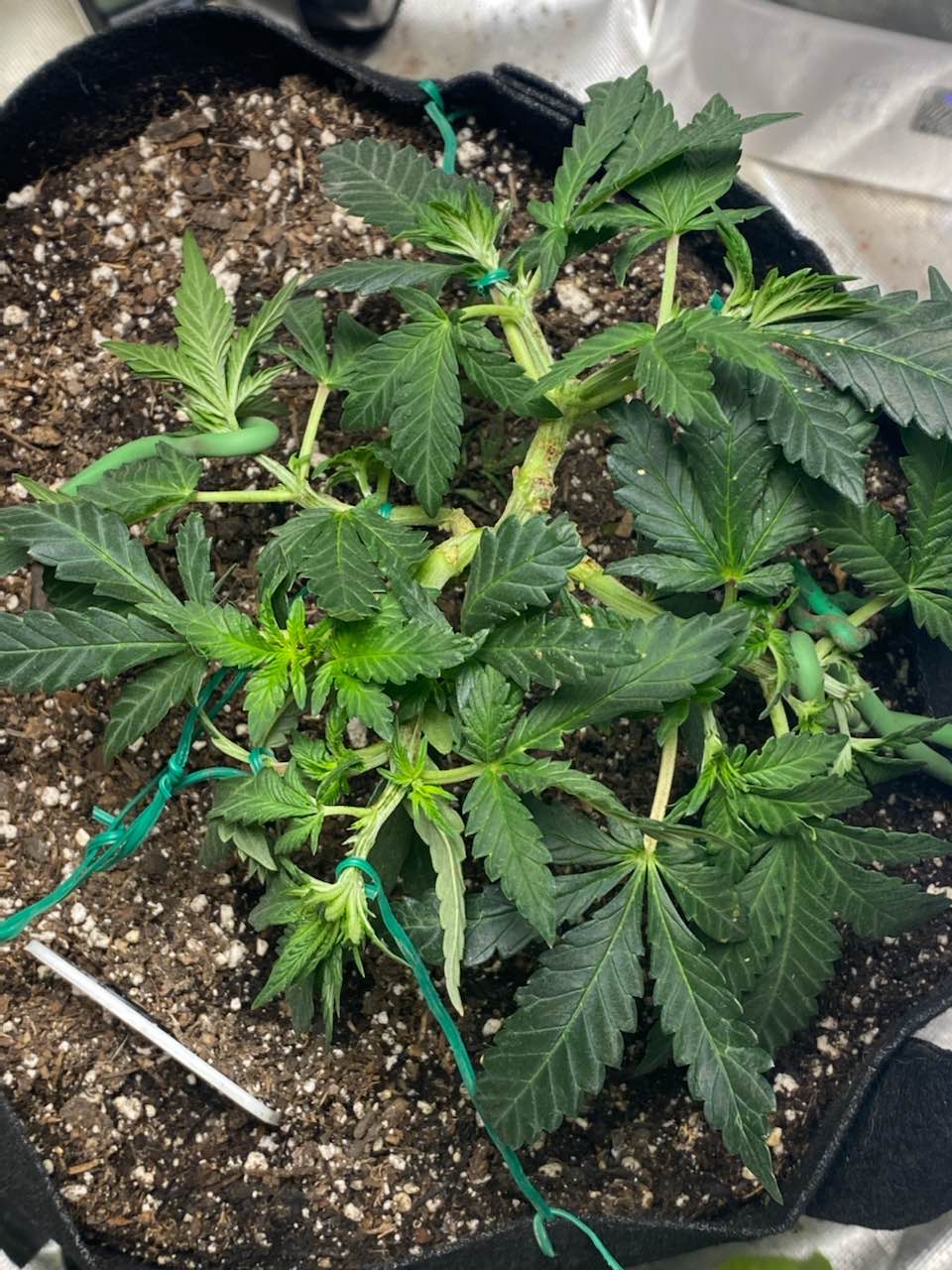 Been a while since an update. Since the last update I've repotted and I've taken about 3 or 4 clones. I'm probably going to veg another 2-4 weeks, take a few more clones, and flip her to flower!🙌🏾🌸 🌺 🌹
2 years ago
dstew0626 Trying some weird shit lol I'm really just tryna have her fill out the pot before I send her into flow but I appreciate it bro!
mystrain420 _@eaegifts I'd bring the light up a bit so she stretch some then clean up the lowers that don't fill out
View 21 additional comments
Good to be home and see her doing well!
2 years ago
Day 3 and we're looking good! I've already placed her in a 1 gal pot because I'm leaving to Colorado for a week and I want her pot to stay moist for the time I'm gone. Smooth sailing over here!⛵️⛵️⛵️
2 years ago
Good morning baby girl!👶🏽
2 years ago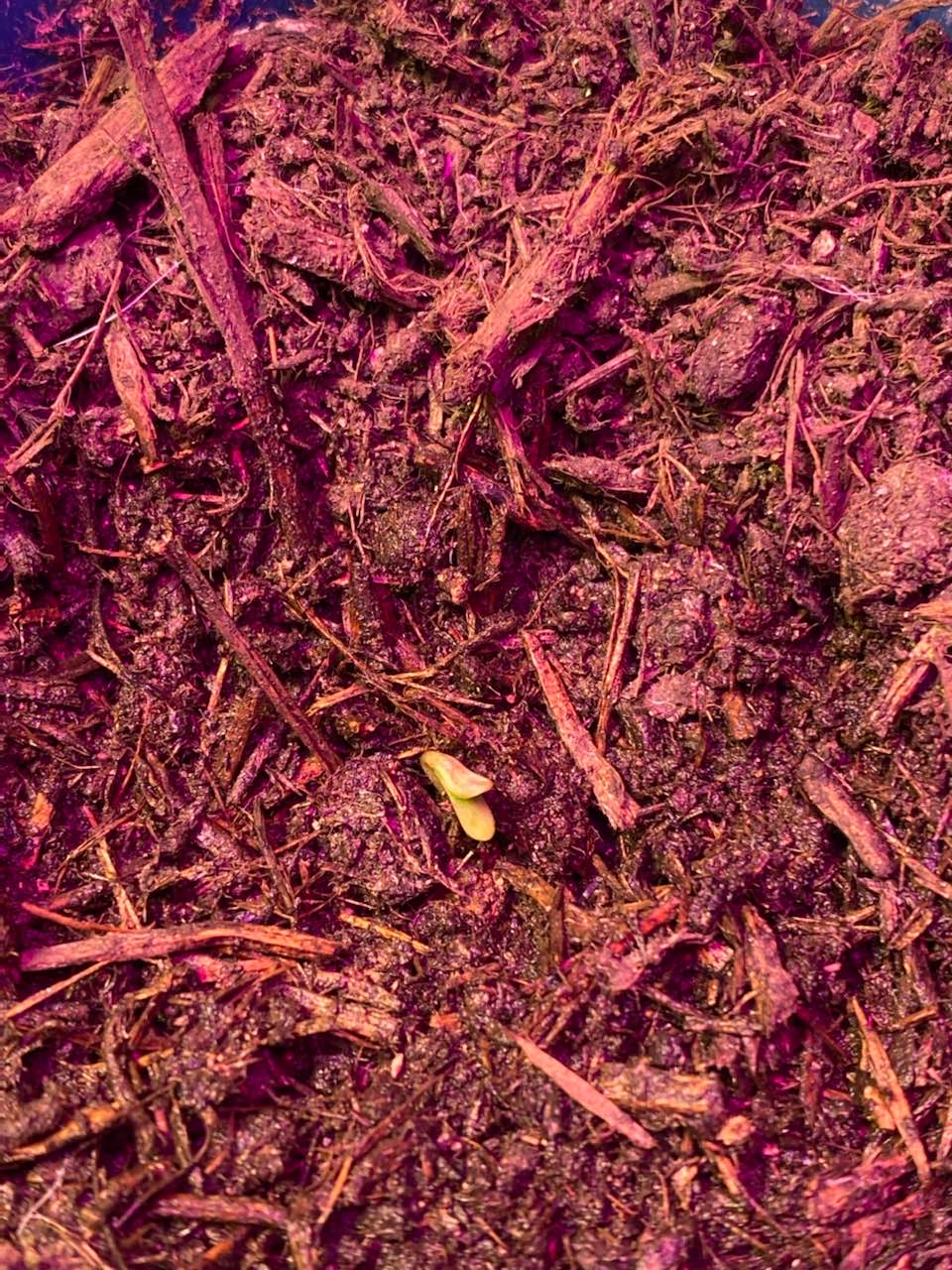 Some one came out to play! 🐣🐣🐣 this is the smallest seed out of a 5 pack so we'll see how it goes!
2 years ago
mystrain420 _@eaegifts Shoot me a address for a pack of seeds. The seeds are free of course, I'm just tryna get others growing them so lmk if you're interested.
dstew0626 Definitely interested!! What's your insta? I'll send it to you through that!
View 16 additional comments