Northern lights auto Juno
Seedbank
First one! 😍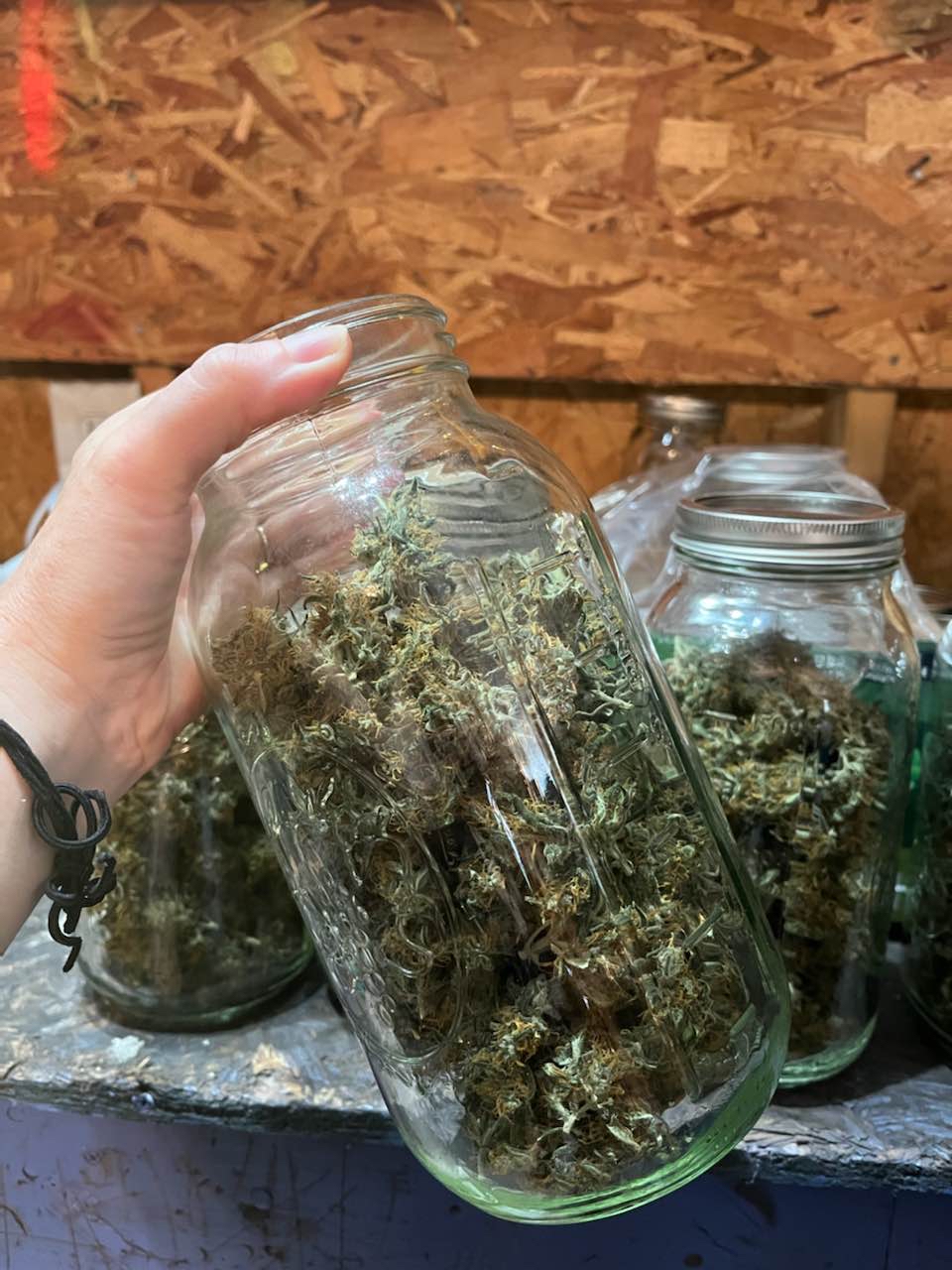 Trimmed and ready for cure. Got right at 6 oz off her. Less than I was expecting but I'm still proud of her. Not bad for a first time try ❤️🤸‍♀️
a year ago
She's drying up and sparkling ✨ I am more excited about this than I was to become a mom 🤣💀 joking (in case any of my kids end up on here) 👀
a year ago
My little baby bats 🦇 ❤️🍃
a year ago
HammertimeAZ Looks like you've got a little trimming to do. Get high and go to work.
CandiceCP Definitely. It'll be a trim party. I'm excited. ❤️
View 2 additional comments
Harvest Photo shoot ❤️🍃
a year ago
CandiceCP Thank you! I'm excited to weight her and see what I've got. She's thicc
View 1 additional comment
Going dark. Harvesting tomorrow 👀 2 days of slush because she went faster than I was ready. About 10% amber trichomes. Hoping for more before harvest tomorrow.
a year ago
ig:@eaegifts It probably be better to avoid dark if the objective is to ripen trichs, the plants use light as energy to develop. The 24-48hr darkness is bro science and counterproductive 👍🏾
Almost there. So excite! 😍 started flushing today.
a year ago
CandiceCP Ty. I just posted a close up of trichomes. I think I see amber but I'm learning. 😅 I'm thinking another day or 2? I flushed too late. Just saw cloudy yesterday. 😳
View 26 additional comments
She's almost ready ❤️
a year ago
Help! There's some amber here right? Is she ready? A few more days?
a year ago
Amber right? First time. Help please! 👀😳🌱🤷🏼‍♀️
a year ago
CandiceCP What do you suggest? I've got a few more growing and love tips. 👀❤️
combatmedic81 Wait it out a little more , that's what I would do.
View 21 additional comments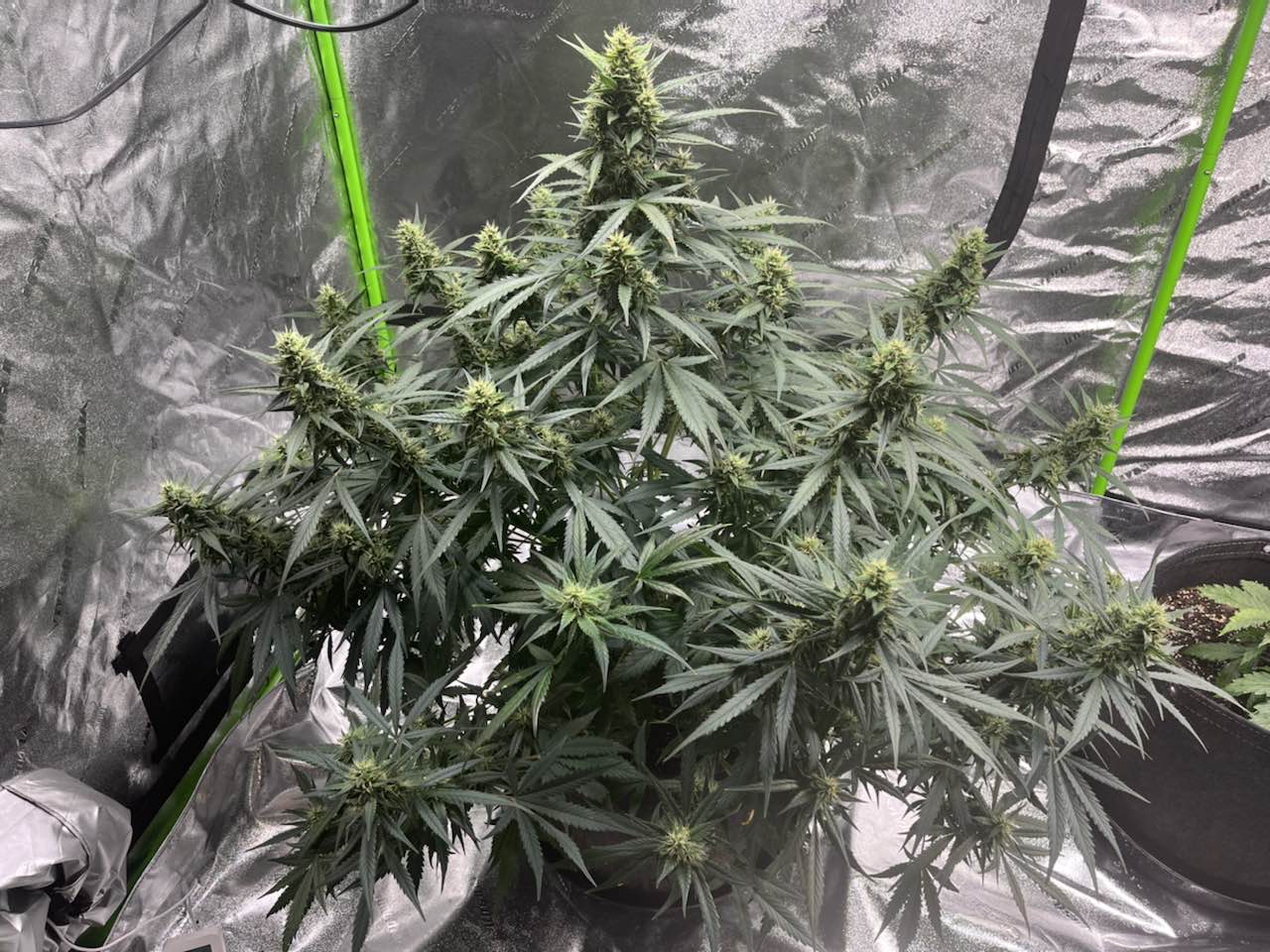 Beef up baby. Using bloom for another week then flush?
a year ago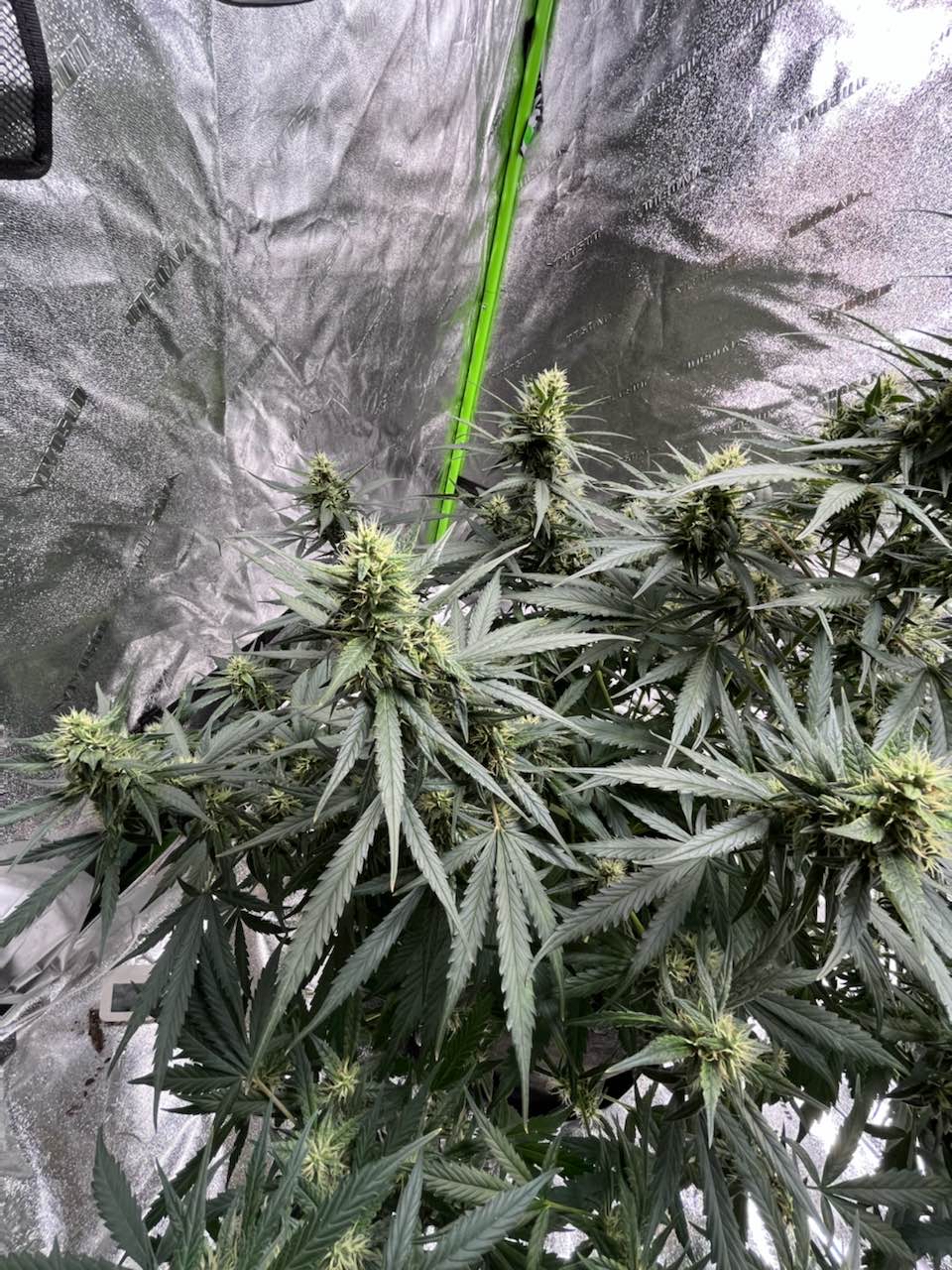 ig:@eaegifts Wow great job. Pic 5 got me like "can we be friends"🤣
View 6 additional comments
Been out of town. Came home to bigger buds 😍
a year ago
CandiceCP None. I did just a smidge of LST and didn't touch her until a week ago when I lightly defoliated. She was in a 2x4 until a few weeks ago and she outgrew it. I had to race to get a bigger tent 🤣
View 4 additional comments
A little light editing tweak to highlight her fat little buds 😍
a year ago
Defoliated yesterday
a year ago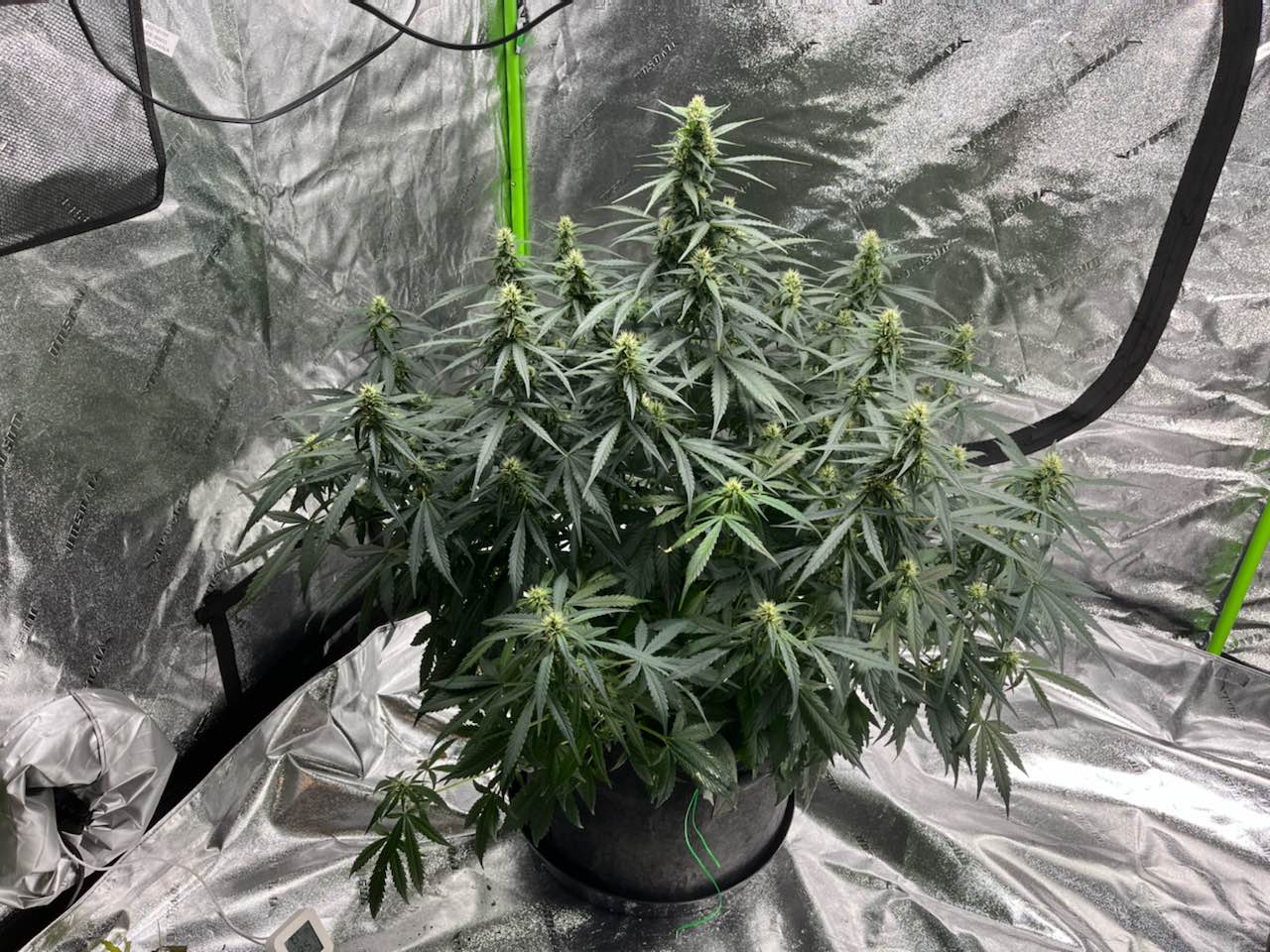 CandiceCP Ty! She my first one so I'm very excited and proud. ❤️
Almost there 6 weeks
a year ago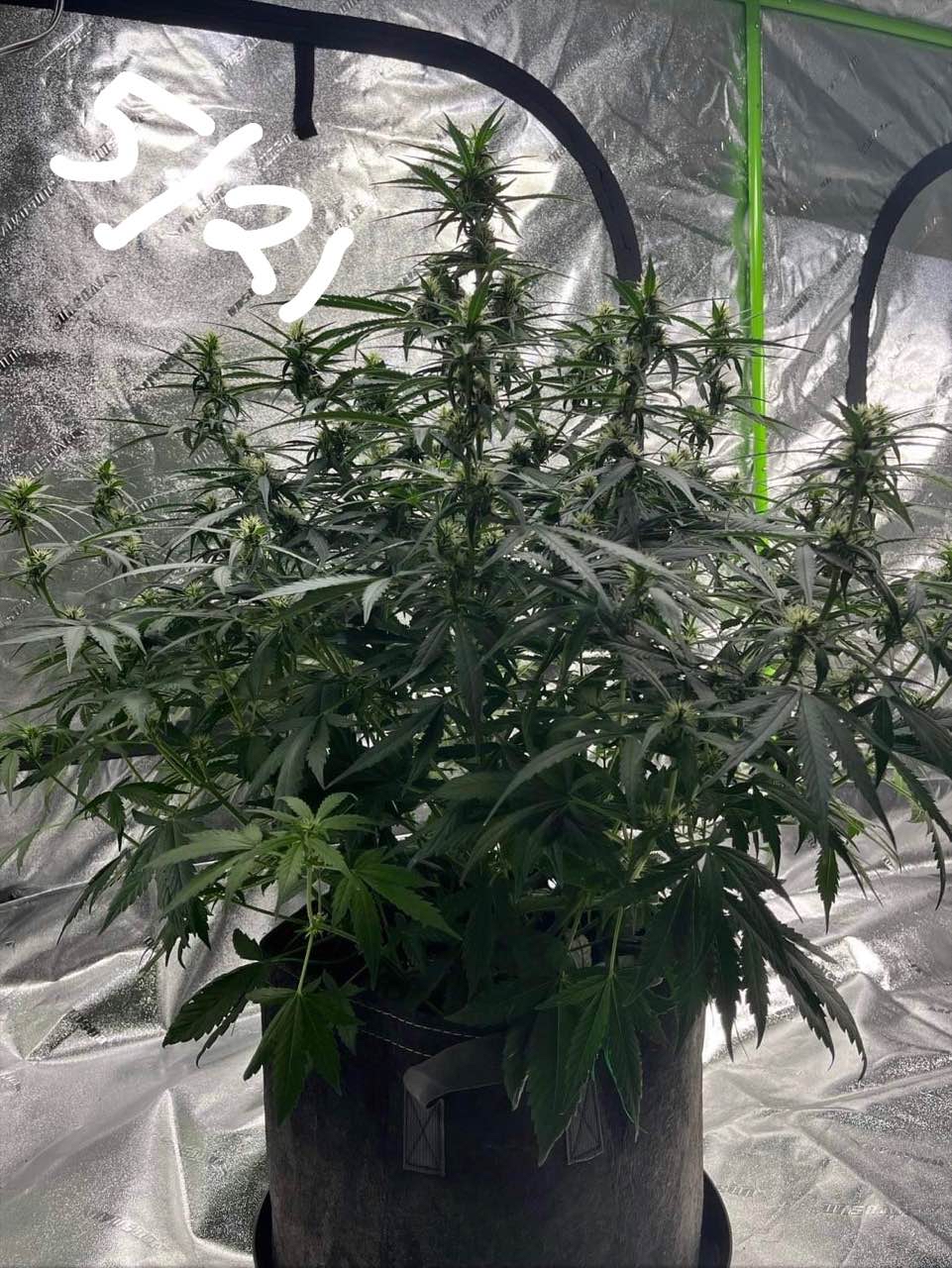 New tent who dis?
a year ago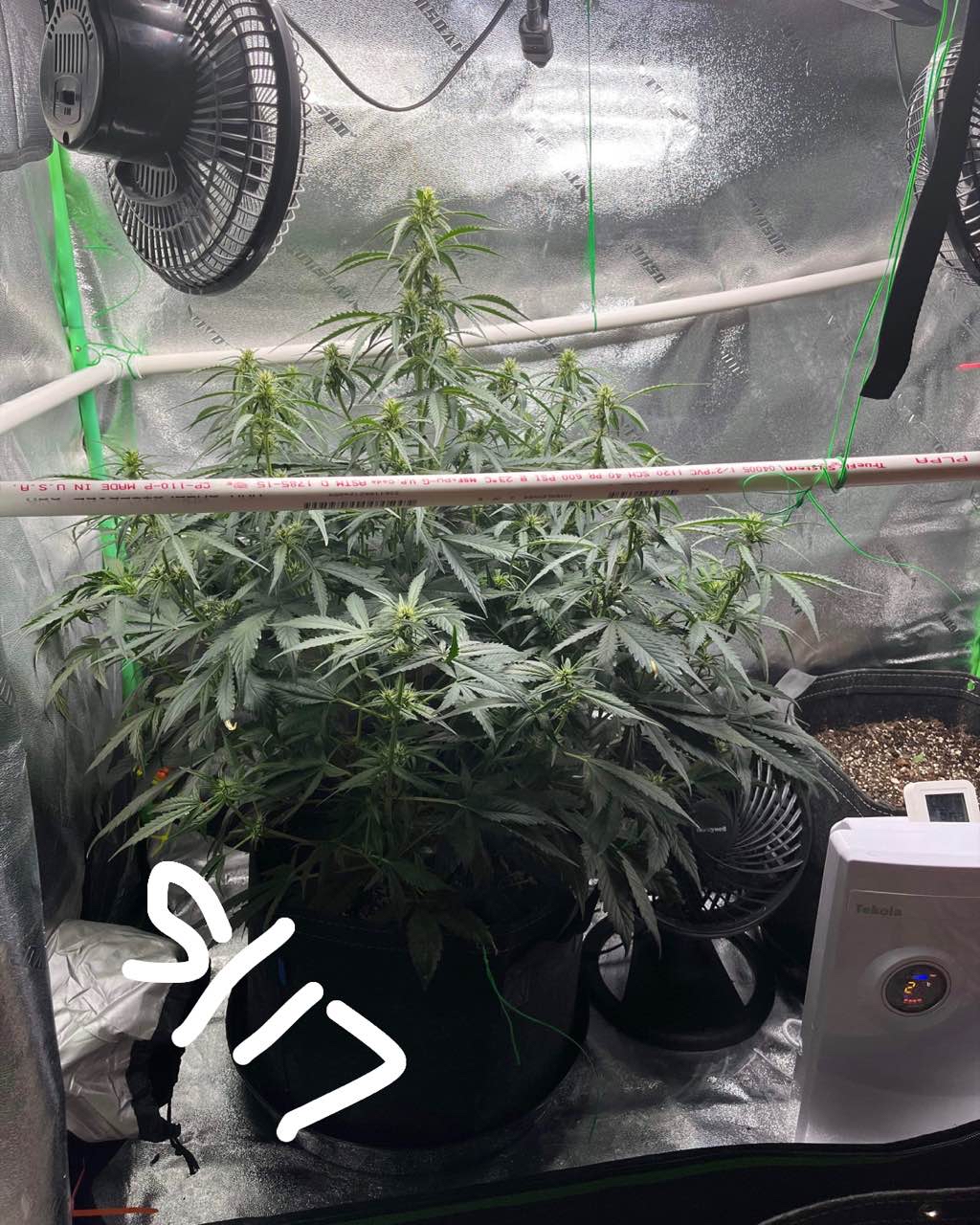 Getting too big.
a year ago