Designer OG Clone
2021
Copped a clone from the sesh. Hope it's good
Reacted well to full strength
2 years ago
Just leaving her to alone today.
2 years ago
Nice grow going on here
2 years ago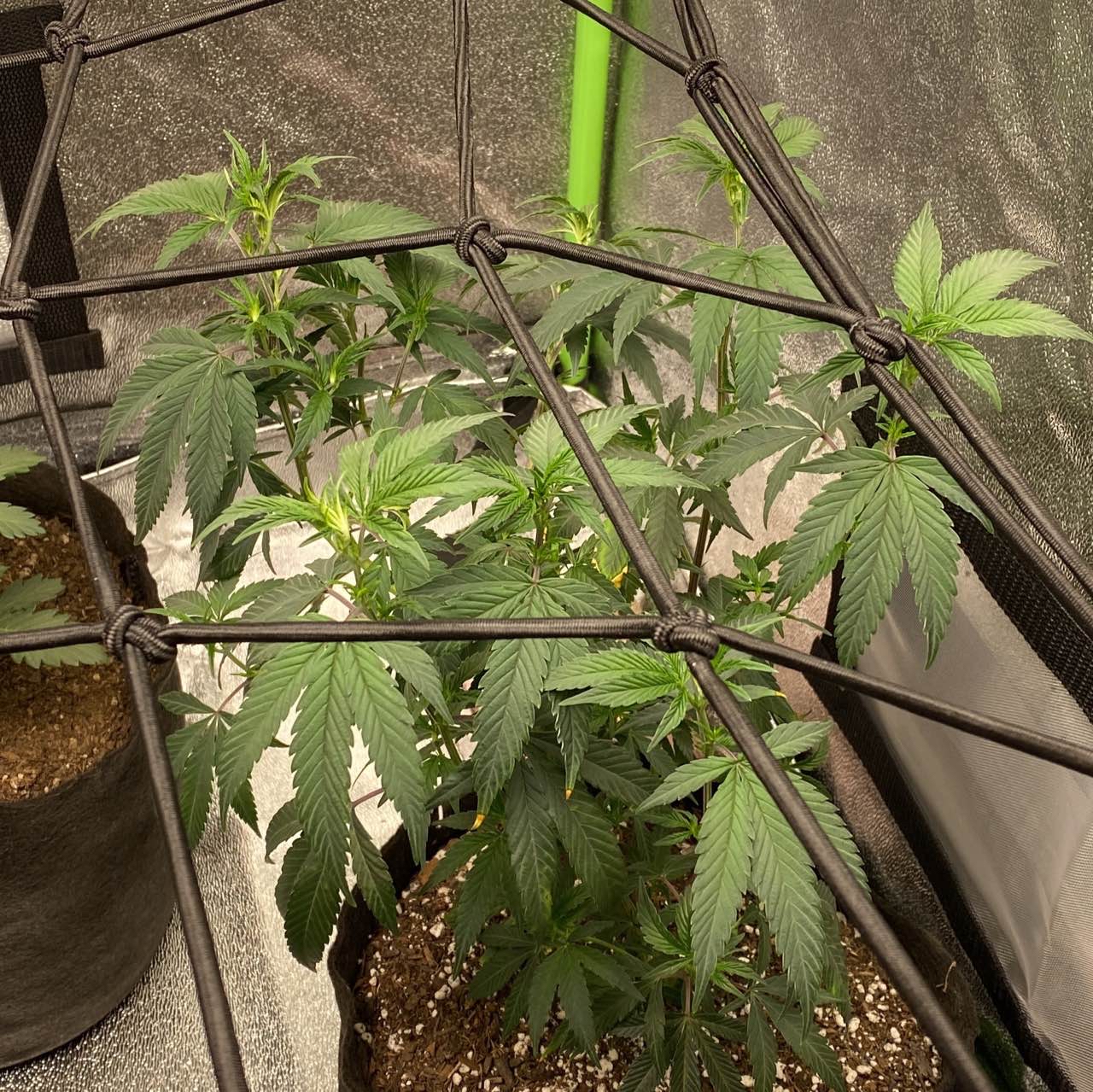 Pulled a bunch of leaves off the were yellowing/ browning. Not sure from what yet. New growth looks good. Started lst a week ago. Already have a shit load of potential bud sites
2 years ago
Went head and watered her with 5mL of molasses, 4drops of ST, 1 mL calmg
2 years ago
Flipped to flower
2 years ago
Day 12 flower.
2 years ago
Fed with 22222bc2bi2vd
2 years ago