Critical Purple
LST
Two Critical Purple Autoflowers in Fabric Pots. In a 2X2X5 Mara Hydro Grow Tent. Using the Mars Hydro LED grow light. Using Hydrophonics Nutrients and CalMag. Running two fans.
15 weeks and we are now curing. Day 1 first burp down.
2 days ago
TDODDS0124 This is my first grow, I plan on curing for about 3 weeks so I can try my first crop on Christmas. There is no set time to cure although, the longer you cure the longer you can keep a fresh hardy bud and the best flavor and potency it will have. I've heard 6 months is the best. But who wants to wait that long?
Moved her to the 5x5 tent yesterday and got everything hooked up and going. Trichomes are coming up on a 30-40%\70-60% amber.
16 days ago
About one month left ❤️
25 days ago
She is getting bigggg!
2 months ago
On her last set of nutes for the next couple weeks, then I'll flush her.
2 months ago
Switching nutrients today to week 7 nutes. The tent smelt like a bag of weed when I opened it. Yesss!
2 months ago
New growth. LST working great. Looks like I may have possibly 7 main kolas
2 months ago
She is taking the LST well. Woke up this morning to a 97% humidity in my tent. Turned the fan on and opened it up to drop the humidity.
2 months ago
Added more LST, looking good
2 months ago
Absolutely stunning.
2 months ago
I don't feel like she is growing fast enough to be an auto flower?
2 months ago
She took awesome to the LST! Can't wait to watch her take off!
3 months ago
Starting LST on this beaut. First grow ever.
3 months ago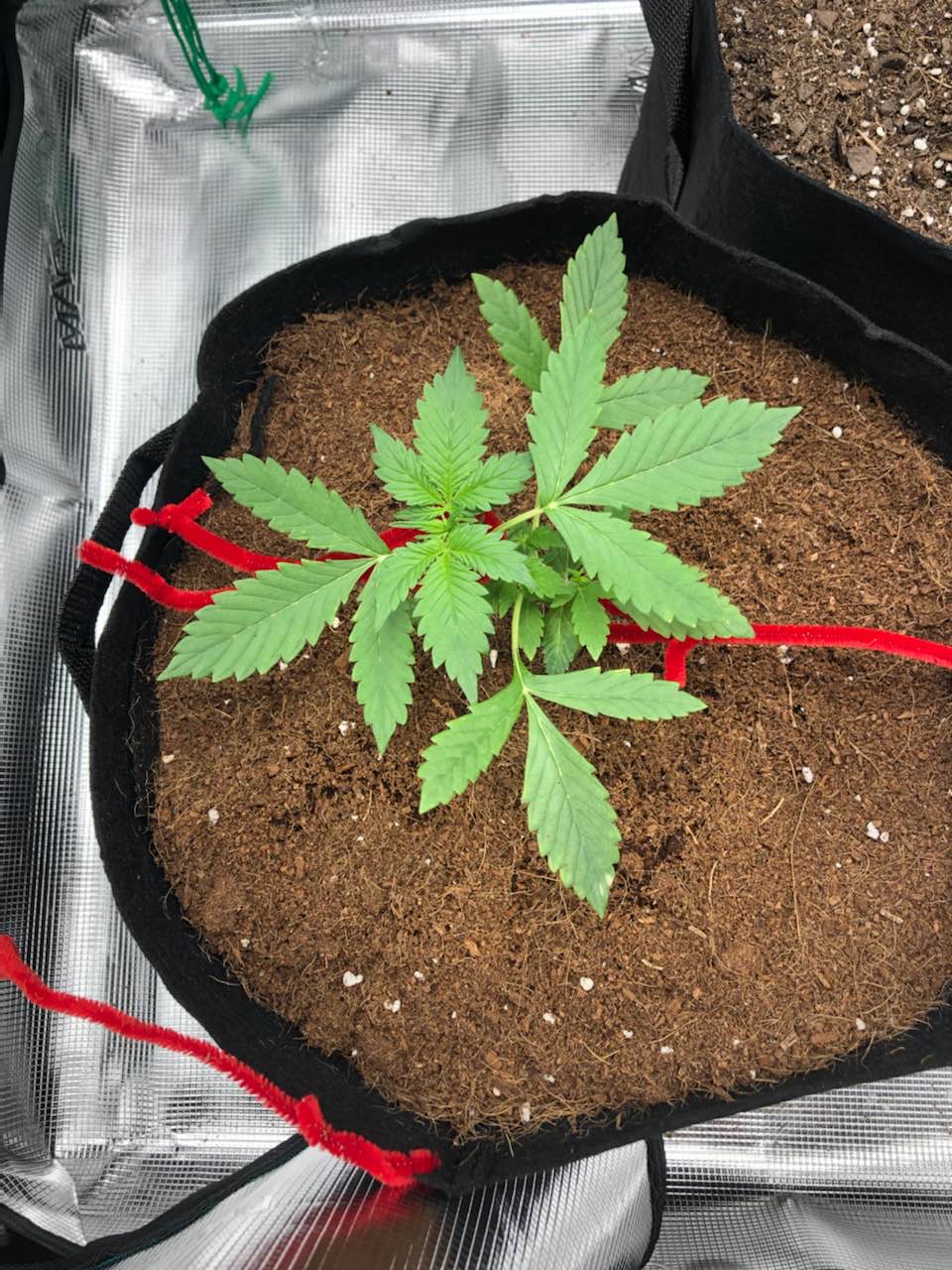 Girl took to the LST!
3 months ago