loriprus
Unknown strains
Indica
First grow!
Transplanted into 2nd last pot size. 6.02gallons. Realized pots were WAY too small. Supposed to be 2gallons per 12 inches of plant height. We will see how they do. One plant had a slight nutrient burn. All leaves that we're affected were taken off. Plants heavily pruned and stress training has been successful
5 years ago
Plants responding very well to stress training Took all fan leaves off except for one.
5 years ago
Plants had magnesium deficiency. Finally started all plants on... house and garden soil A+B House and garden amino treatment House and garden magic green Remo nutrients MagNifiCal Starting to stress train the 3 larger plants. Exposing nodes and increasing bushy growth.
5 years ago
Plants are doing wonderful! Going to add some nutrients tomorrow and then start with a veg A+B
5 years ago
Plant is doing great
5 years ago
Plants are doing great. Moved them into a tent last night. Temp is at a steady 80F and 40% humidity. Light air circulation. Led light 375W 100%blue 100%white 70%red
5 years ago
Growing nice! Doing better
5 years ago
Someone at my house messed with my plants and misted them with nutrient water!!! :(
5 years ago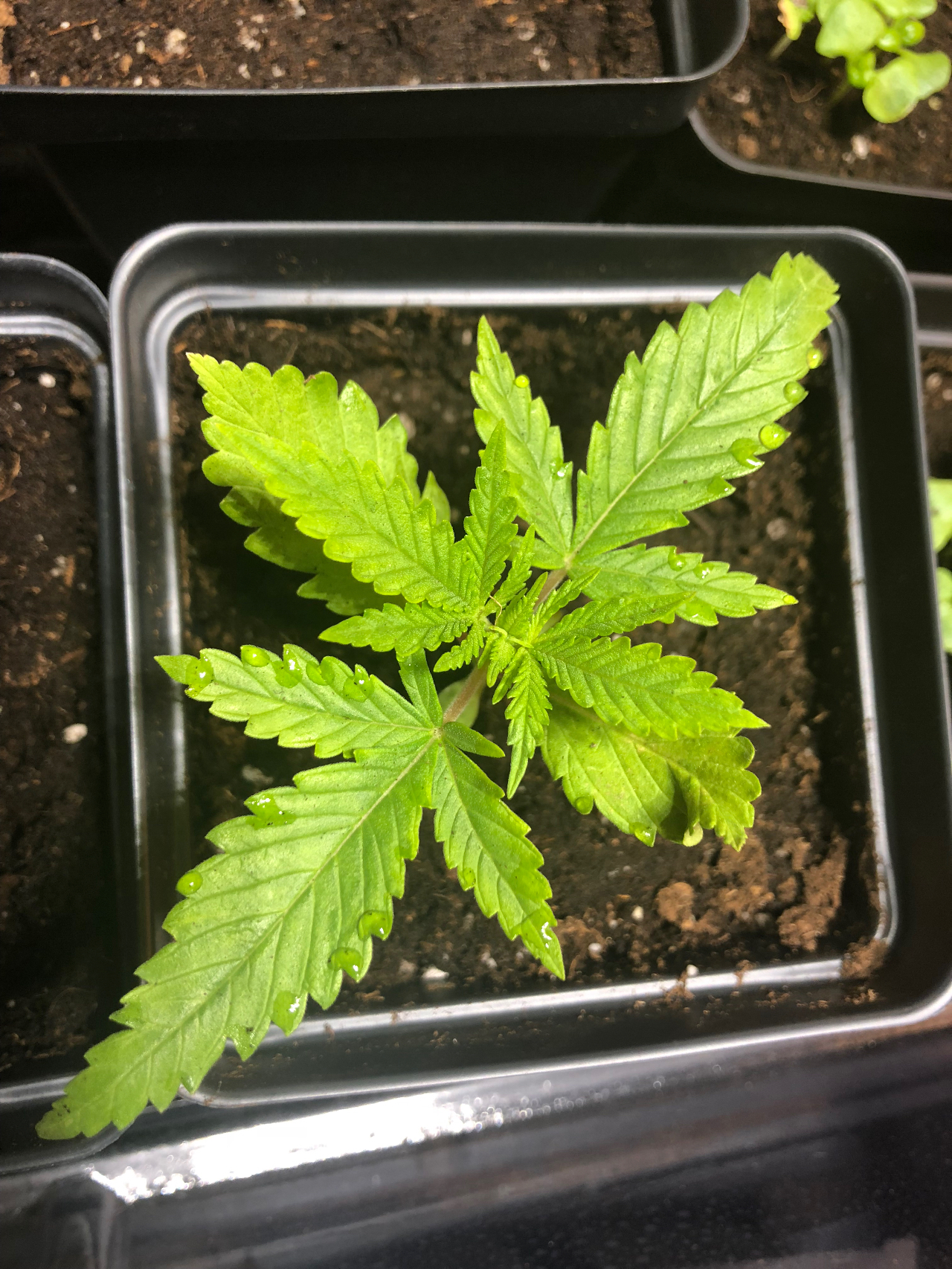 New growth. Leaves are light green. Gonna add some calmag???
5 years ago
Same height as day 10 Transplanted
5 years ago
4/5 inches tall. Roots coming out of bottom Plant #1 stem a bit red.
5 years ago