Freakshow - Humbolt
February
AVG. THC 18% | EFFECT SATIVA (10% INDICA 90% SATIVA) FLOWERING TIME 65 DAYS Big Producer 10% Indica 90% Sativa Average THC 18%
LST going well but it's growing very slow
2 years ago
Slow grow a couple days I'll transplant to bigger pot
2 years ago
Wait bloom tent done so I will transplant to 5 gallons pot
2 years ago
Mr.SkyHigh Holy crap! I have a freakshow also! She ended up bouncing out of it....this girl is vicious though 😂😳
pandalover Are you going to low stress train it soon or are you going top/fem it?
volcanobag Online you could buy feminized seeds on seedsman.. where'd you two get yours?
supphaweed I ordered from a guy that bought from Humbolt website and it's fem seed if i see any signs of sex I'll update asap
View 3 additional comments
jesseindahouse What's the point of growing "freak show" I see it often
supphaweed Because it's freak i love to see a strange stains growing
CraigBengfort You going to top her or how do you plan on training?
View 2 additional comments
2x2growbro What a funky genetic! Definitely following your grow
buddykushman Definitely the most interesting grow on this app.
kinglouis Strains like these, also ducksfoot, grinspoon, etc. are the shinies of cannabis. The guy who found this just bred plants for 40 years trying to find oddities
View 2 additional comments
I really sorry for not answering you guy that comment me previously , i just noticed that i have a comment to my grow haha i use this app to see developments of my plant and im not good in eng but im gonna try my best to answer all you guy thank you so much 🙏🏻anyway im from Thailand
2 years ago
supphaweed This one is fem seed i order from local importer in my country
HookedOnPonics Has anyone grown this before? How does the bud come out? Very interesting strain!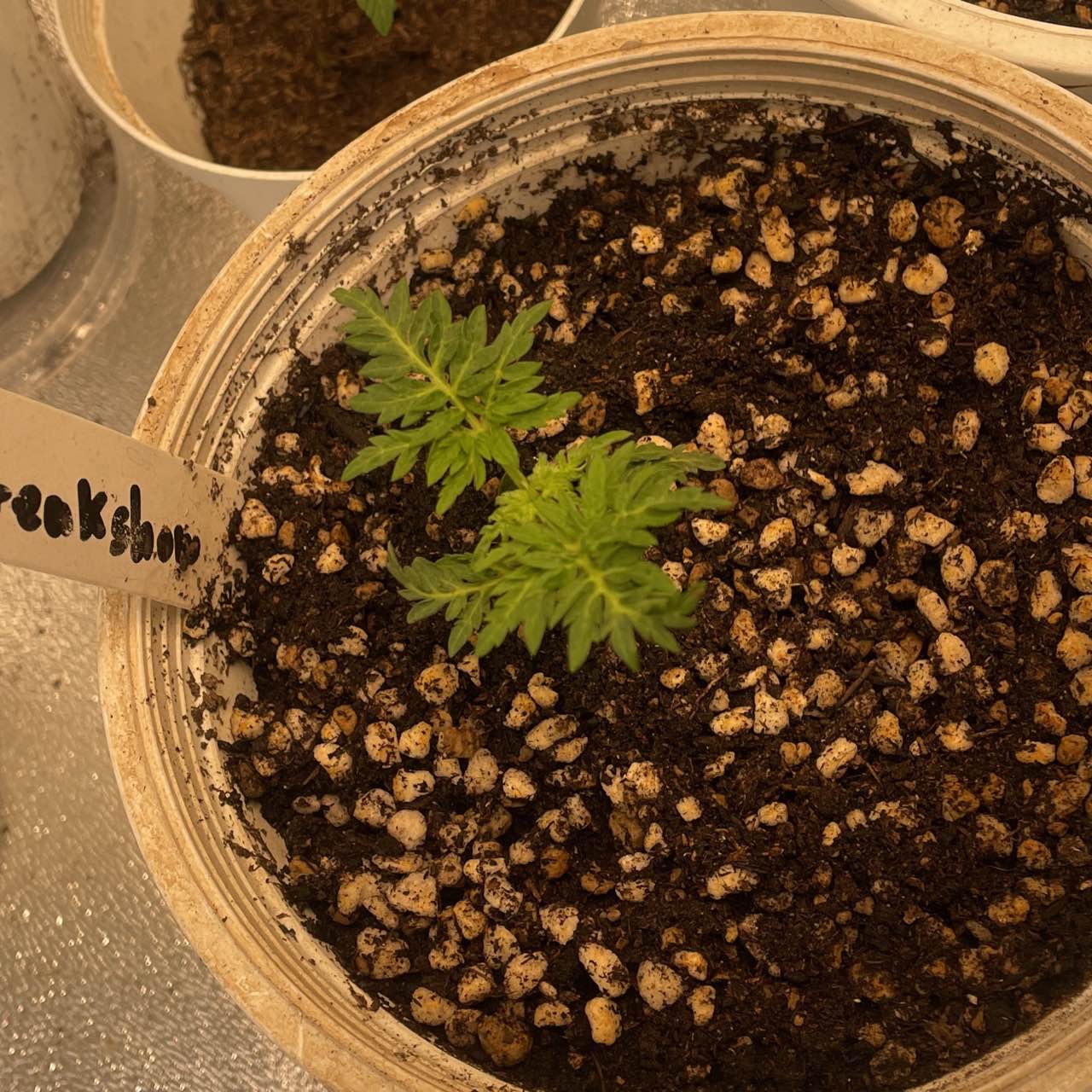 hashcompany Oh yeah man. This one is tight. I know grinspoon is another wild looking leaf.
supphaweed I will keeping updated this anyway thank you guy