joebruhn
Fifth grow
Auto flowers
Placed seeds in water and darkness
Juicy fruit Rutnz , Pineapple Express
Girls tricomes are clear. Still using PH 6.3 water. No nutrits
5 months ago
joebruhn Week 9. Had issues with to many nutrients. Bud are firm and smell great
Flushing with PH 6.3 water due to nutrient lockout. Girls are getting better.
5 months ago
joebruhn Thanks. Thought they were goners but two weeks of water only seems to have them looking better.
Girls are in flower. Watering PH 6.3. Added 2ml of big bloom and tiger bloom. LST on buds to optimize lighting for growth
6 months ago
Week 6 (germination) starting flowers. Watering one gallon per plant PH 6.3.
6 months ago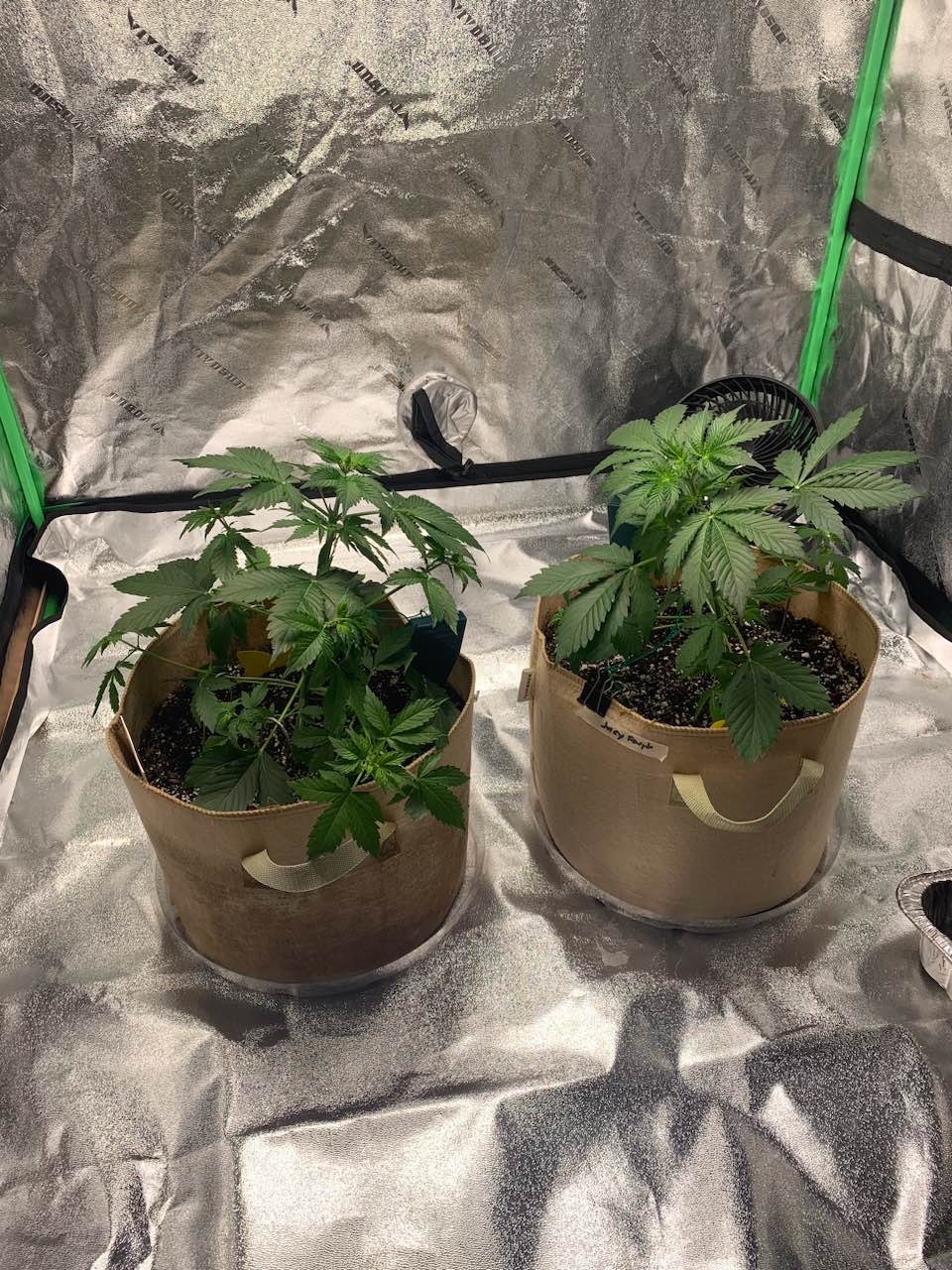 Watering once a week. Water ph 6.2. Starting LST
6 months ago
Good growth over last week. Watering at ph 6.1 and added 2ml of molasses and 2ml of Big Grow
7 months ago
Water 6.5ph. One gallon. We r on our way
7 months ago
srzzz i dont think that "device" works, the only thing it can read is moisture, but you can lift the pot to know when it dry
weedlax I have that same one and the ph indicator works for me
joebruhn Thanks for ur reply. I use only for moisture. I measure PH with my meter. I agree. U can definitely tell when they need water by picking up the bag. They become very little
View 1 additional comment
Germination of juicy fruit in soil. Pineapple Express germinated in root plug and put in soil. Watering 6.5 ph .5 gallon
7 months ago
Juicy fruit seedling germination and placed in root plug. Pineapple Express is still waiting to sprout
8 months ago