plaiddaott
Runtz Auto (Barney's Farm)
Summer 23
Three Seeds
Runtz Autoflower (Barney's Farm)
Chopped, Trimmed Fan Leaves, and let the drying commence!
6 days ago
One plant for example. All three look like this and are about to fall over they are so heavy.
14 days ago
zer0applied No trellis or anything? I ran into this with a bunch of my sativa leaning hybrids when they express themselves right up and out with mini trees everywhere.
plaiddaott I should have but i didn't expect them to get this big. This is my first time with auto flowers.
Lookin thick and beautiful
a month ago
About halfway through the breeders recommended lifecycle of 70 days to flower from seed. Defoliated yesterday. Week 1 Flower.
a month ago
Flipped over to Week 1 Flower Nutrients! They are growing massive
a month ago
PopsGarden420 It's crazy how different genetics with the same name look so different. But also interesting that all the other factors like water, nutrients, etc. also produce a different result.
Lookin pretty good, I'm glad I topped these, they are pretty even across the board now.
a month ago
Topped 2 days ago. Fed .5 Gallons each of Lotus Nutes every 2 days.
2 months ago
PopsGarden420 How well does the topping work with the autos? Are heard mixed thingsz
plaiddaott I've never done it before. But so far they seem fine!
PopsGarden420 Lol only one way to find out. I like your style. Following to see these turn out
View 1 additional comment
Lookin healthy. Feeding Week 2 Veg From Lotus Nutes
2 months ago
Fed .5 Gallons with Lotus Nutrients.
2 months ago
Fed with Week 1 Veg Lotus Nutrients for Drain to Waist CoCo! Got my light set up for 500 ish PPFD to start off Veg!
2 months ago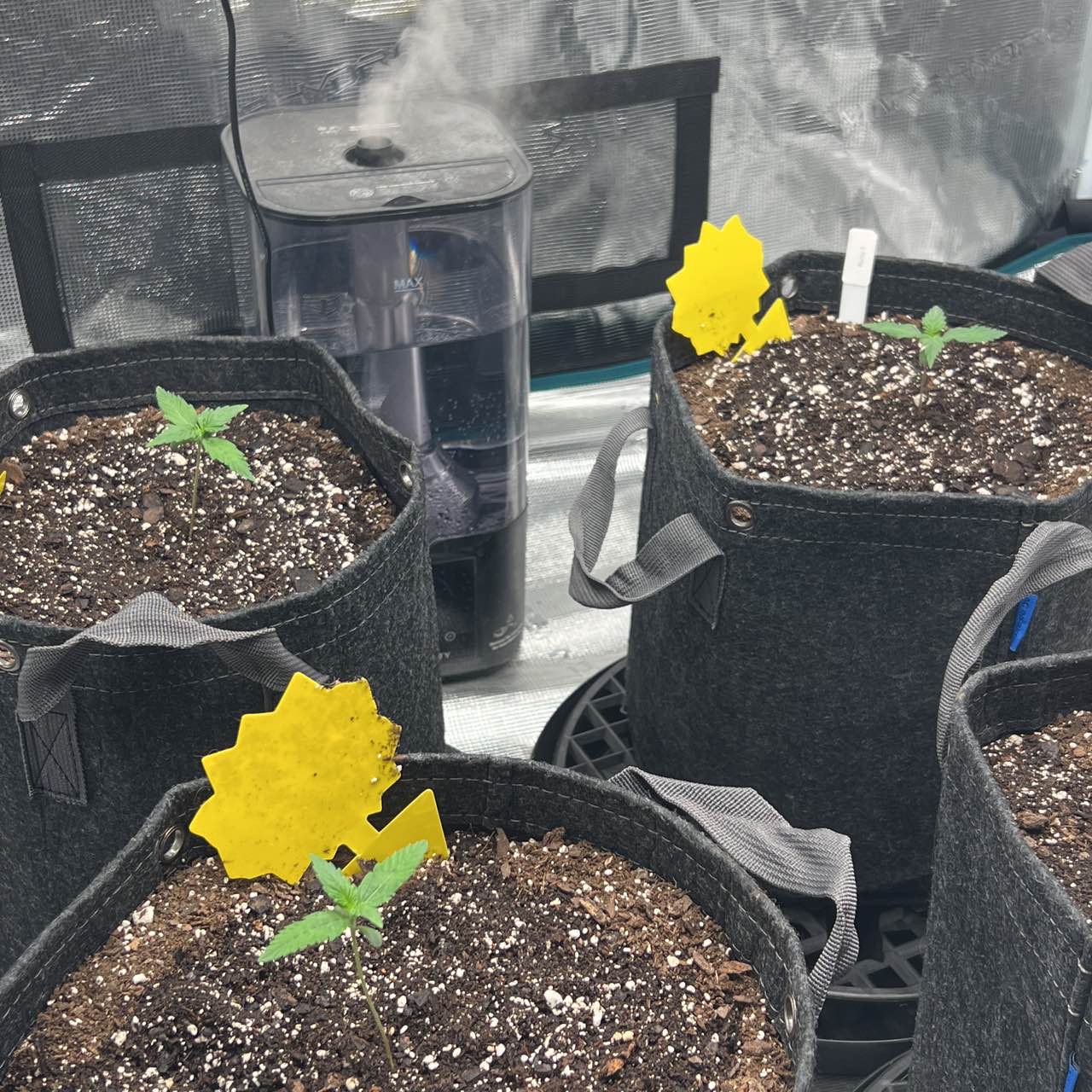 Started Feeding Lotus Nutrients
2 months ago
SaviiBuds Makes sense why you are feeding then haha! They all look like healthy babies
View 1 additional comment
All three Runtz look great
2 months ago
Swapped the lights in my 3x3 and 4x4, PPFD READINGS at soil level is 210-230.
2 months ago
Three seeds popped and placed into three gallon pots
2 months ago