crystalized
Cream mandarine auto (Sweet seeds)
First micro-grow
4x Cream mandarine autoflower, 4l fabric pots, CFL lighting
Cream mandarine autoflower
Mini harvest smells great. Started curing!
4 years ago
350ml per day is slightly to much. Need to dial back of less frequent.
4 years ago
Most of the trichomes are now half milky. Starting to get somewhere. The citrus smell is unbelievable! I hope the taste will be the same.
4 years ago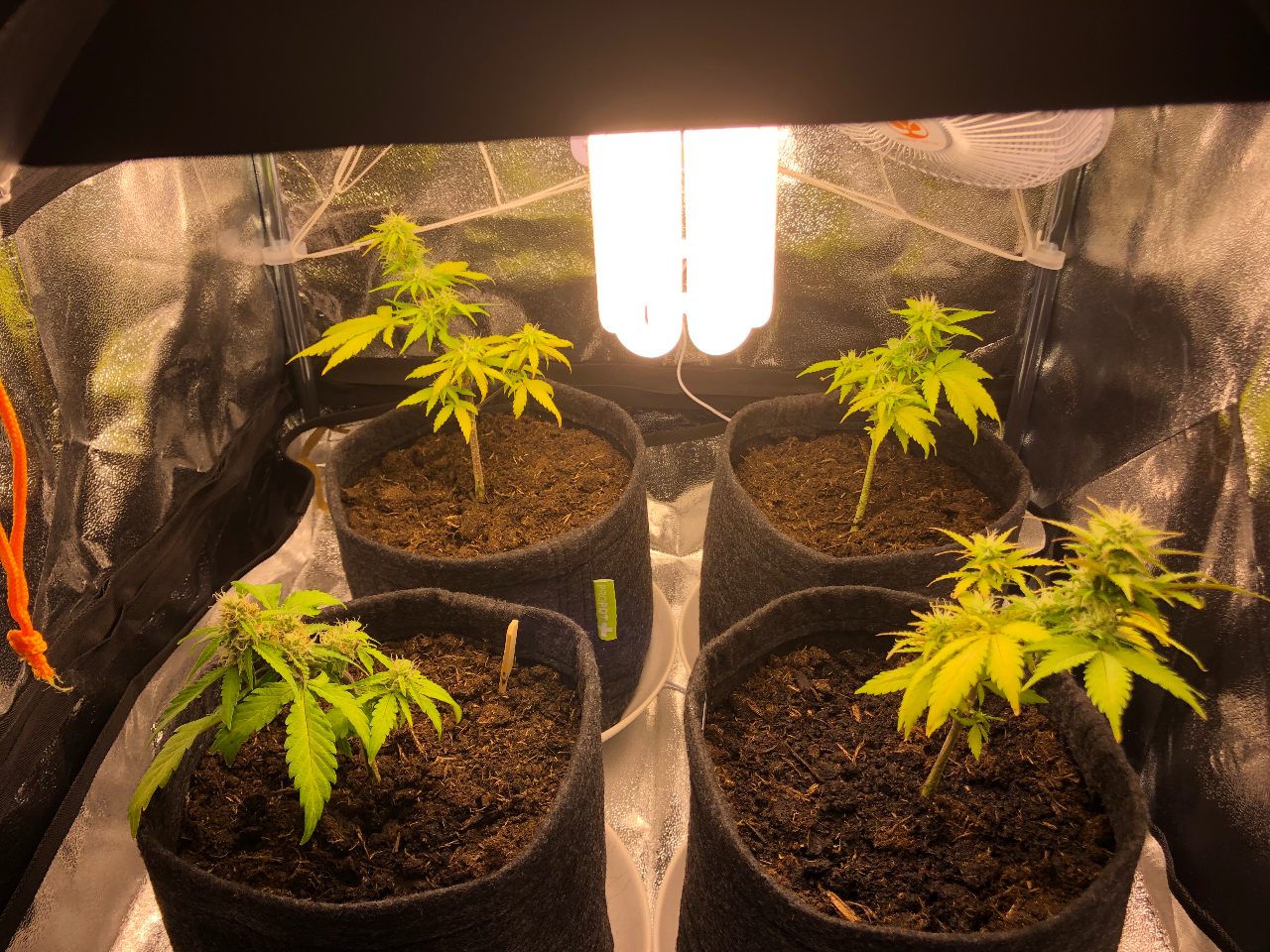 Dripping system installed
4 years ago
Micro micro grow
4 years ago
Worked out coming upgrade on setup!
4 years ago
Crystalized Well.... yes... I thought this didn't matter for autoflowers?
Small nugs forming...
4 years ago
Tiny bitches....
4 years ago
ClandestineWestOz I don't believe autos branch out like photo period plants. Maybe next grow fill your tent wall to wall 😃
Lesson learned and made choice about next strain.
4 years ago
Wonder why they're so small. Must check the root temps.
4 years ago
No need for trellis netting. Watered without feed at ph6.8.
4 years ago
Removed damaged foliage and topdressed soil. Starting to notice some terpene development!
4 years ago
Adjusted ph to 6.8. Half a feed of bloom and green sensation
4 years ago
Turned off heating. Removed dead leaves. Need to water tomorrow. First notice of trichomes. Hope they'll get bigger!!
4 years ago
Maybe adjust PH from 6.5 to 6.8
4 years ago