Lambs bread aka Lambs breath
Summer 2020
Started seeds in water 2 days ago and we have 100% Germination
I wanted to go at least 1 or 2 more week but the plant didn't look healthy. Appears to be a calcium deficiency. Brown and copper spots appearing on the leaves plant stopped growing and appears to be slowly dying. So I took it down today.
2 years ago
Week 9 last week of flower. Looks like a calcium deficiency which is odd because I just started giving it calcium??
2 years ago
Week 9 of flower. I took one down today. Looks like some fire, but probably only a half ounce so I am letting the other one go for a few more weeks but had to move them inside due to the smell.
2 years ago
Week 8 of flower and she is beautiful I will probably take down the smallest one next week and let the bigger one go an extra week or 2
2 years ago
Week 7 of flower and doing great
2 years ago
Week 6 of flower this plant has exploded with THC crystals. The smell is getting stronger.
2 years ago
Week 5 of flower. They are so beautiful and frosty!!
2 years ago
Week 4 of bloom. One plant is about 4 inches smaller than the other upward growth has slowed or stopped. Buds are really starting to grow.
2 years ago
Week 3 of bloom. They are growing so fast!!
2 years ago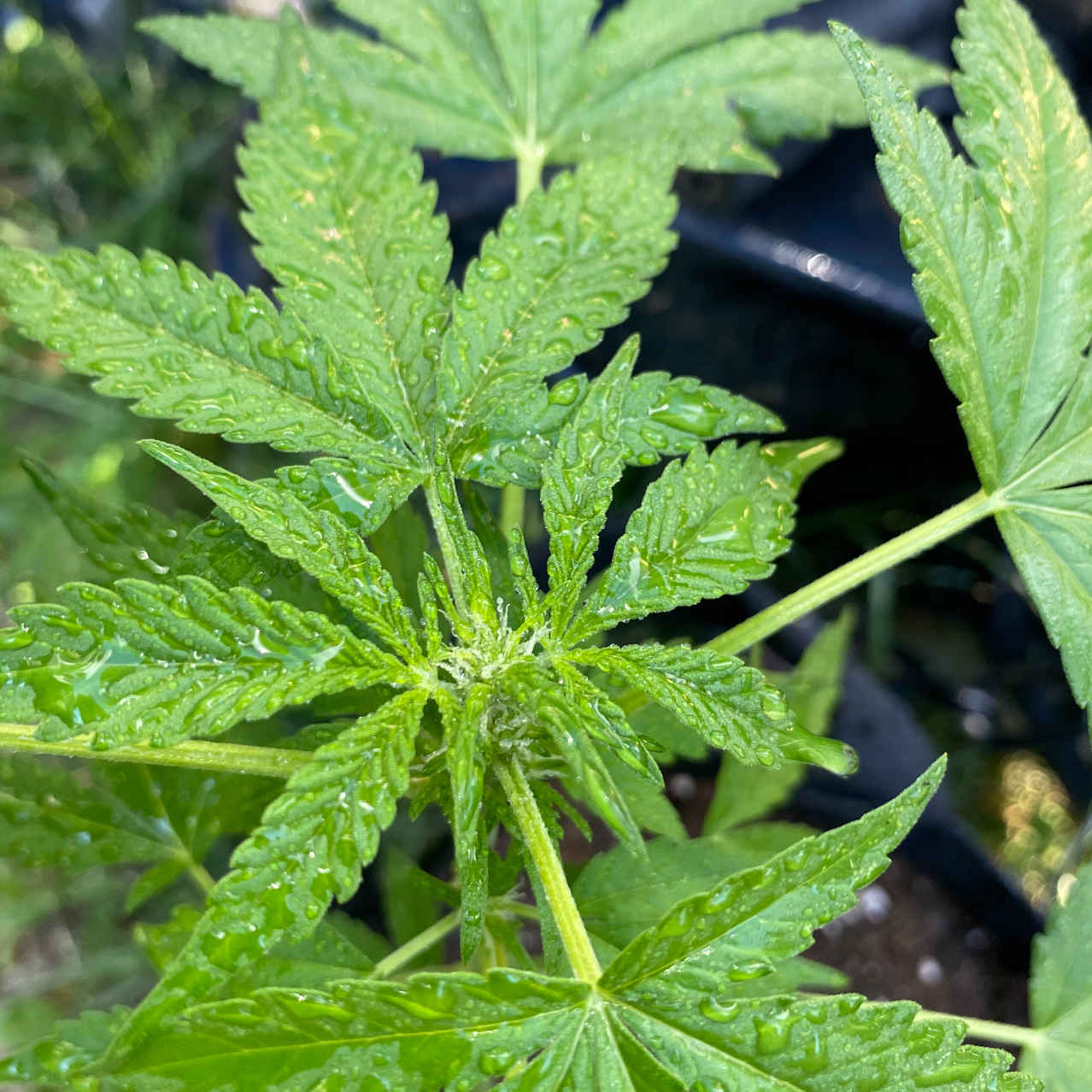 Week 2 Everything is going well, I decided not to lower stress strain these plants and to let them grow as normal. I seen a video recommending doing it this way for the strand. The last ones I low stress trained I barely got a half oz of some really great smoke but loose and light buds on each plant. Hopefully I get a much better harvest this time
2 years ago
Day 1 of 2 plants.
2 years ago