Girl 6
Summer 2021
Experimenting with a No veg grow. Initial 12/12. 1200 watt triple chip greenco led light. 1 UVB 150 watt bulb. Still using Advanced Nutes.Reusing Happy frog soil from previous harvest.
Dried for 9 days at a consistent temp of 63-68 degrees. 50-55 humidity. Day 1 of cure 66 degrees 52 RH. Received 48 hrs of dark before chopped.
a year ago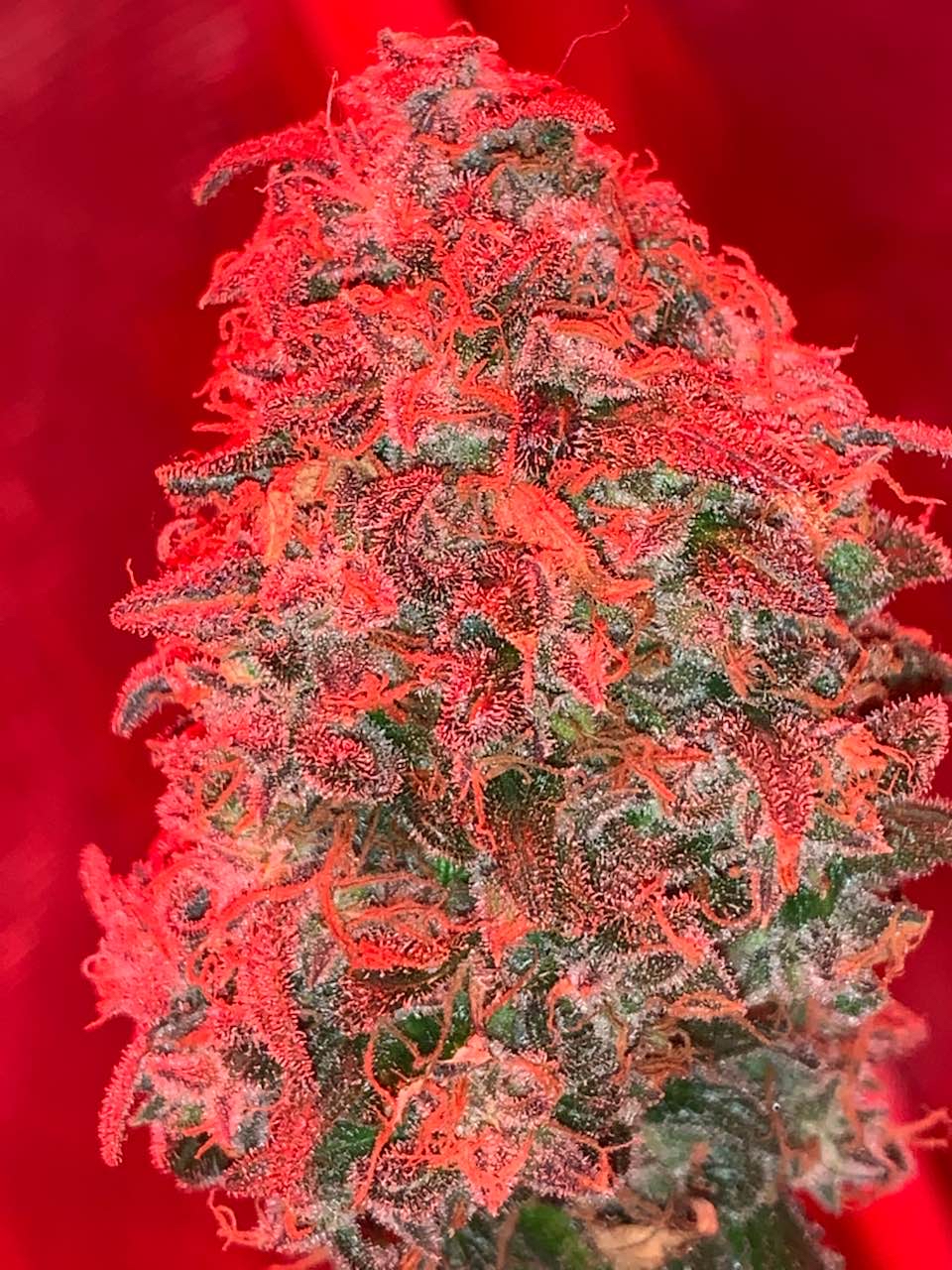 FINAL flush received. Runoff water was at 16 ppms PH was 6.4 Low lighting only for the next 7-10 days, then total 72 hr dark period.
a year ago
✅clipped & trimmed a lower branch , now drying
a year ago
View 7 additional comments
Received some Bud factor X for the first time about 5-7 days ago, I definitely see frost development more rapidly and heavily. Chop at day 150 as scheduled or around day 171 🤷🏽‍♂️
a year ago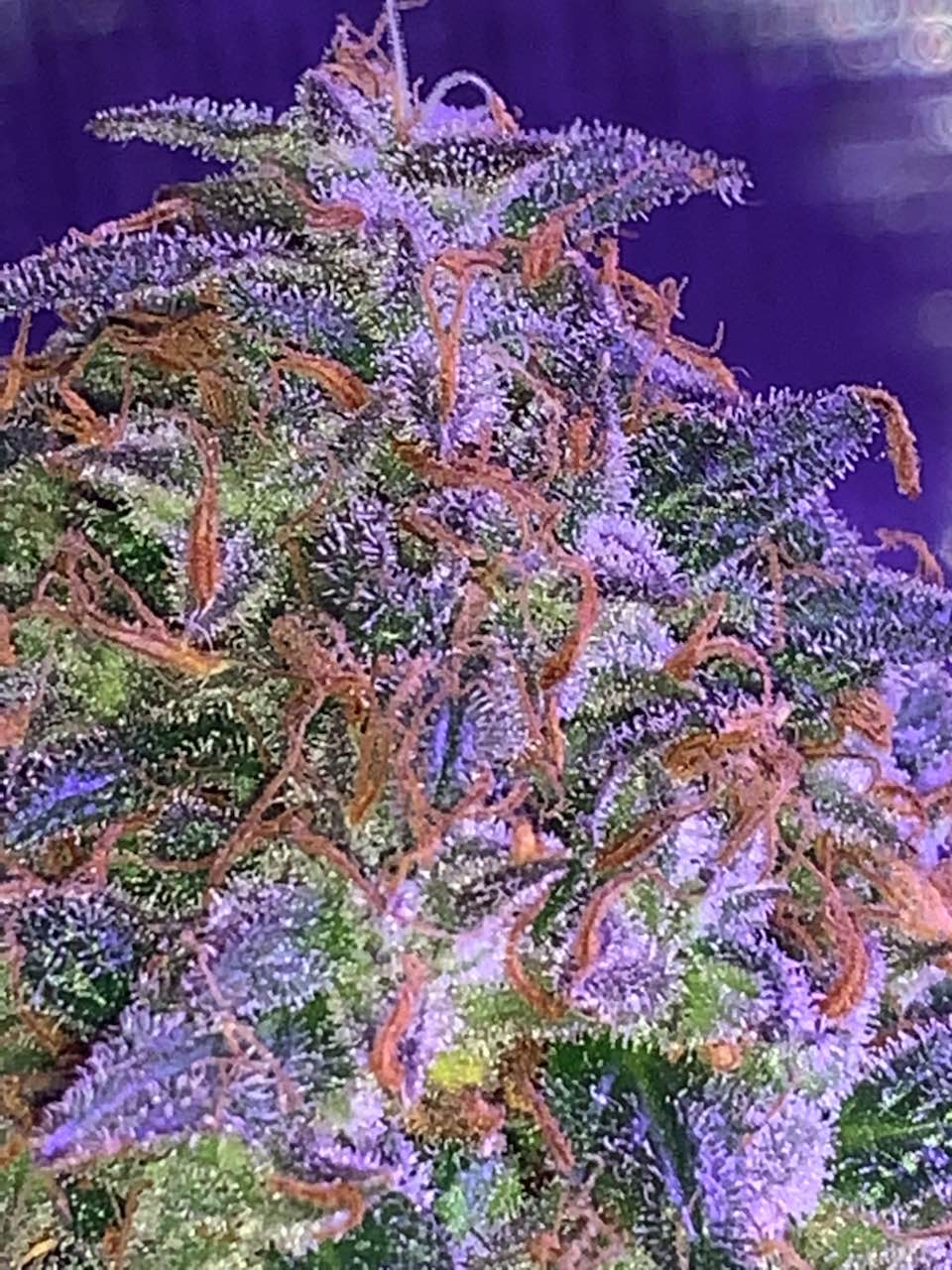 View 1 additional comment
Soil should be dry in 2-3 days. Will continue to flush. I visually see more frosty trichome development every other day. Buds & 10% of leaves have began to turn purple. Very few white hairs remain. No signs whitish green hairs that harden and become seeds, very happy about that as she's had a very consistent growing environment. Average CO2 levels of 500-600 would be my only regret, I may install CO2 tank today tho. Having major troubles fitting Stealth 150 to sink fittings, on with bottled distilled water till.
2 years ago
More frost wanted.
2 years ago
hem-p Much appreciated y'all 💯💯 will take a clearer pic soon
Currently flushing with flawless finish & mineral water
2 years ago
Soil still too alkaline
2 years ago
✅ Watered with banana tea. 796 PPM's
2 years ago
hem-p I do suggest that method, which is correct. I'm deeply into the experimental stages of growing still. So I actually took a risky route by blending & straining 3 bananas (not the peels) & 1.5 liters of Alkaline water. 0% pest so far , but that could change. The smell of the potassium in the fertilizer is reminiscent of to the aroma of grade A flowers tho. Thanks for checking out my grow y'all 💯💯💯💯🙌🏽💪🏽
Plain water fed. Leaves not happy
2 years ago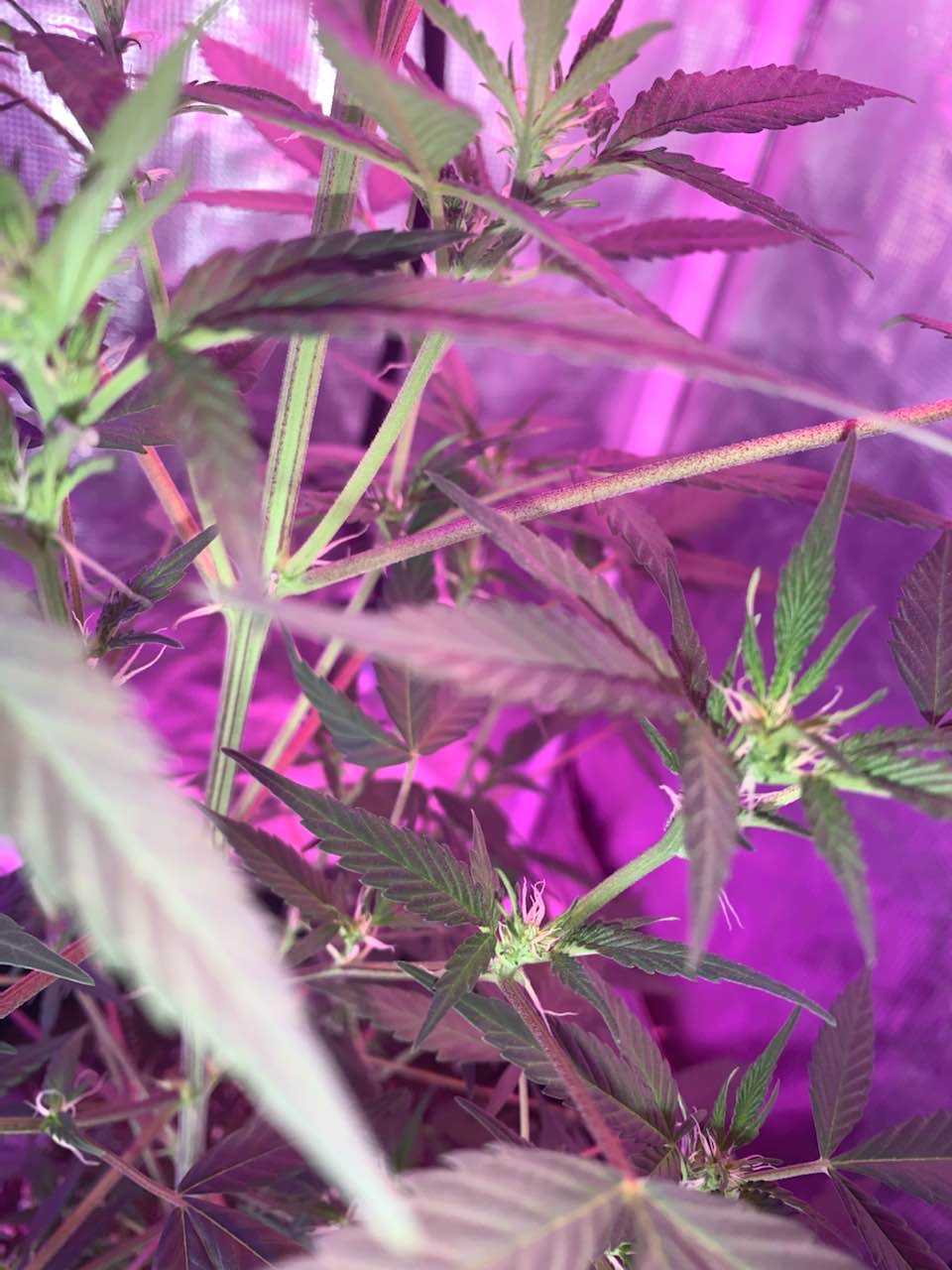 Fed .75 liters at 1031 ppm 6.0 ph
2 years ago
Another day...
2 years ago
Feeding at 945 ppm's
2 years ago
Flowering right on schedule
2 years ago
No veg/ immediate 12/12 grow.. Girl six is still growing at a faster pace than seven
2 years ago
No veg grow experiment. Now being fed 750 ppm's of Nutes, mostly growth supporting Nutes, while adding bloom Nutes gradually as reservoir ppms decrease.
2 years ago