jackson101
My grow
3 plant grow
mandarin dream blueberry muffin
Day 37 of flower.
4 years ago
Actionhanc Do you defoliate in a couple big reapings or pinch some leaves every day?
Jackson101 Did a heavy defoliation on day 14. Really haven't shedded any more leaves since.
Mandarin dream is taking off at a faster pace than the blueberry Muffin. Pollinated a few branches with male dr who. Accidentally spread to a few other branches. Whoops!! more the merrier.
4 years ago
14 days in flower. Did a heavy defoliation.
4 years ago
Then their was 2. Took a couple cuttings from male who. See if we can get some pollen
4 years ago
Think I have a male on my hands...
4 years ago
Bassman654 Yep. The 4th from the top is definitely male. I think I have a few myself but I can't really tell yet.
Dukeshaba Yea man that one is definitely a dude
Day 1 of flower
4 years ago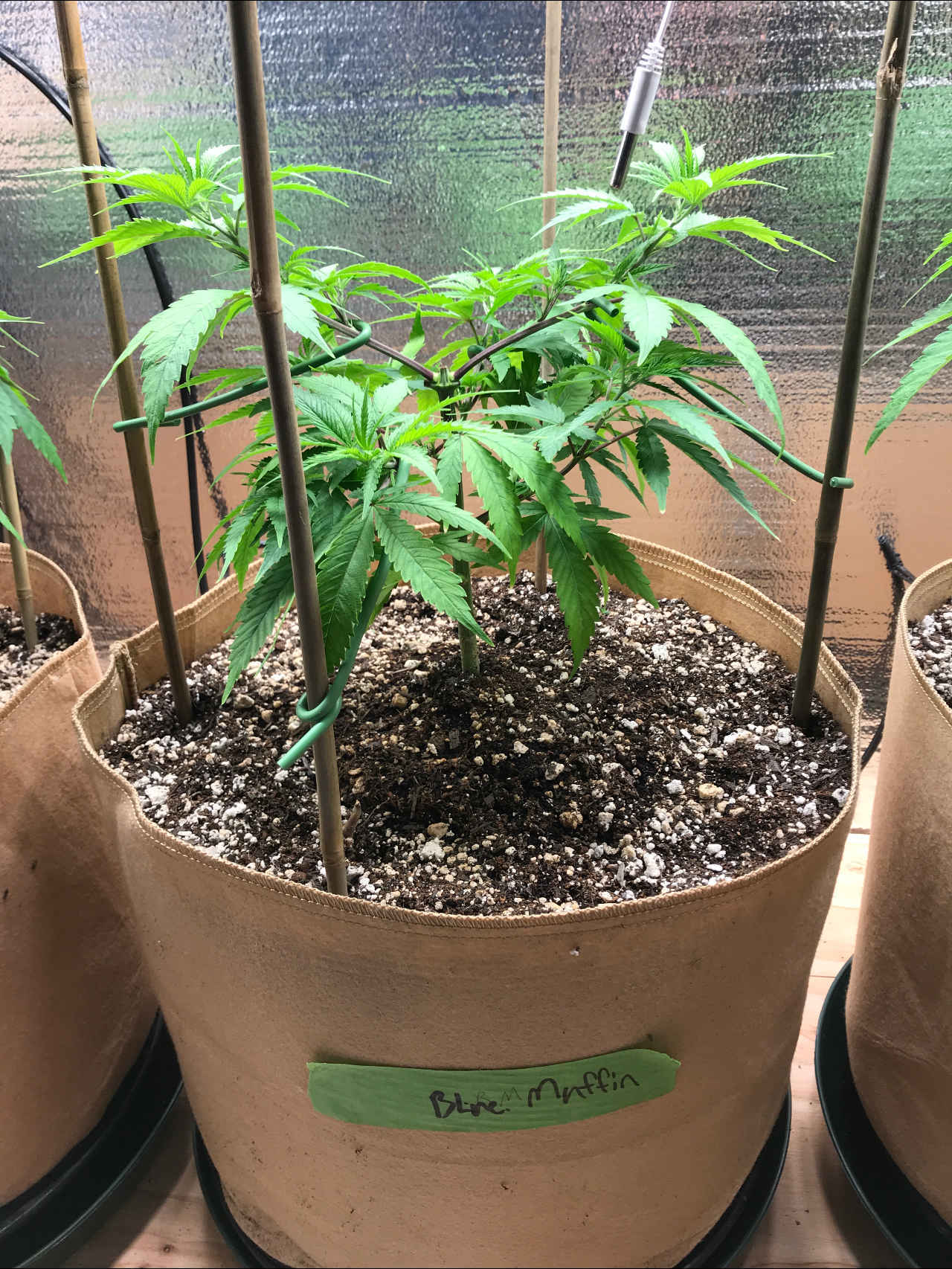 Transplanted in to 5 gal the other day. Now a little stretch.
4 years ago
Recalibrated my ph pen and something went way off. Plants are not happy. Recalibrated and re feed. Hopefully they bounce back.
4 years ago
Still looking happy.
4 years ago
Tried some recharge from real growers. 24 hours in and I'm impressed.
4 years ago
Dukeshaba Wow man your set up is amazing and they love you for it
Reported in gallon bags and fed.
4 years ago