only1juice420
Seedsman freebies
Seedmans auto freebies
2 freebies I didnt get much out of my last Autos lol Still new to growing so I'm just trying the "less is more" method.🤷🏾‍♂️ coco loco soil ff trio and implementing fish sh!t in every water til harvest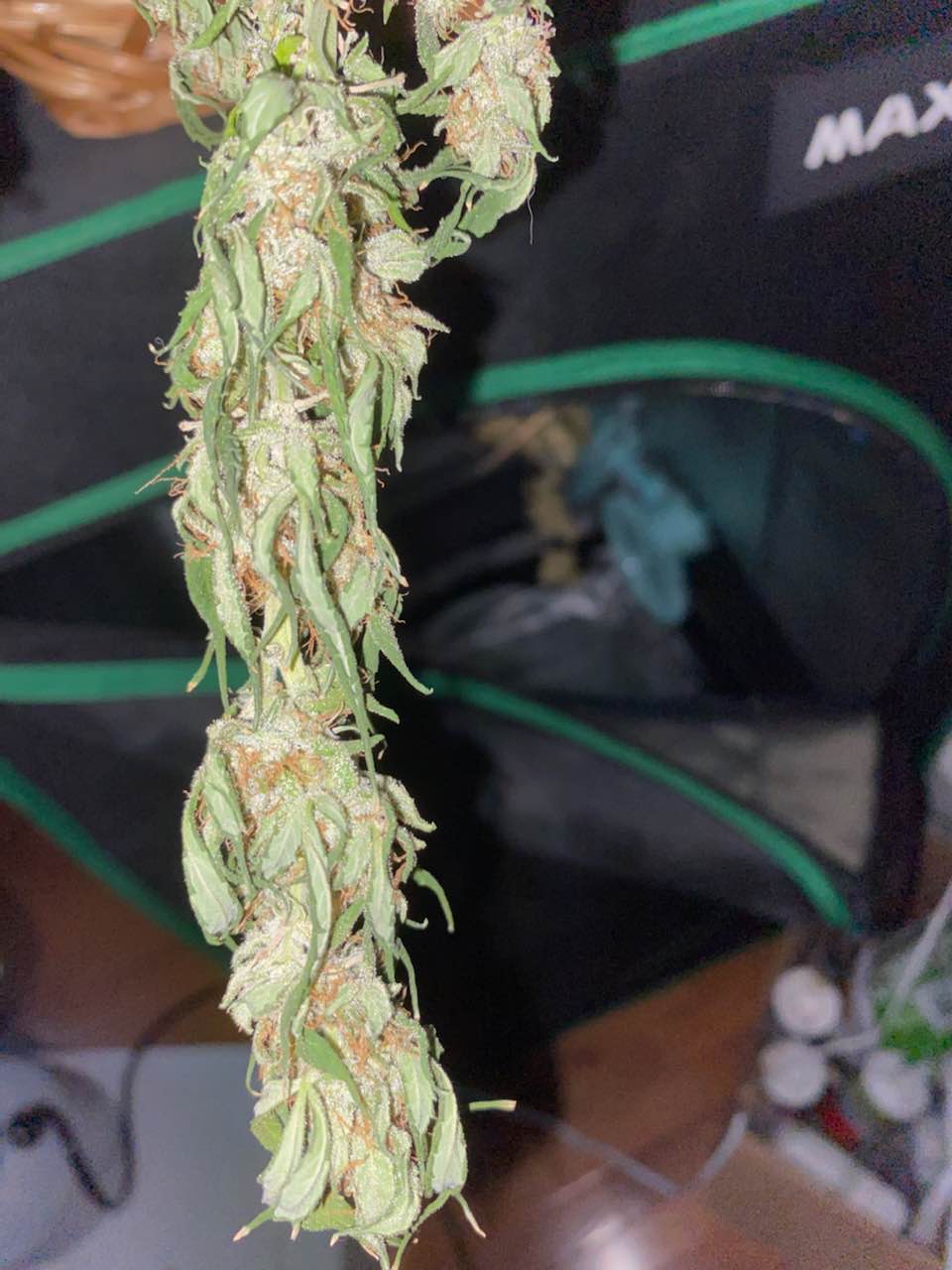 Chopped her down
a year ago
Not much change but smelling aromas ..Gonna let finish 👍🏾
a year ago
Mostly stunt growth at the bottom. She's getting some good trichrome production at least🤷🏾‍♂️
a year ago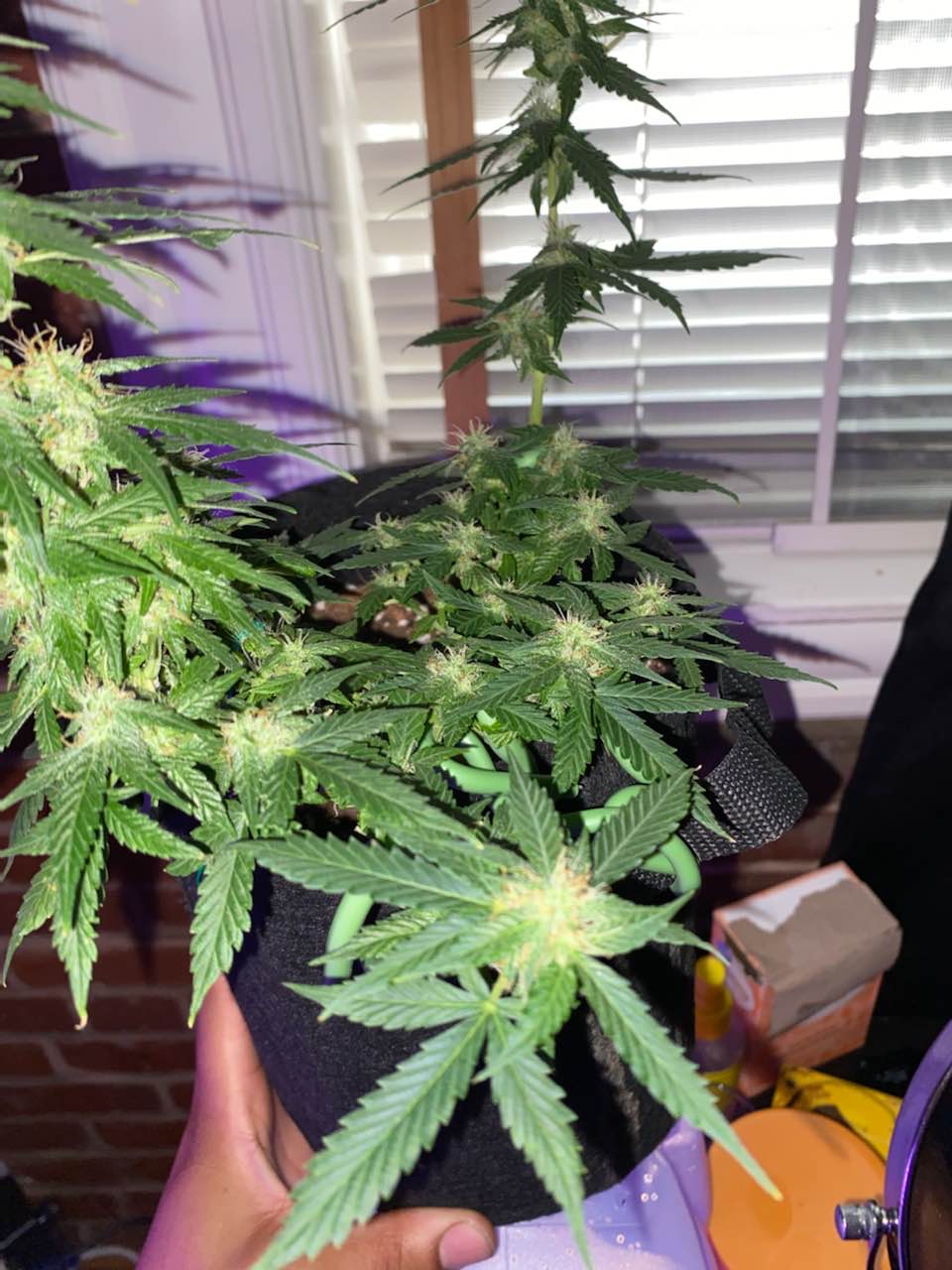 Making bud!! Defoliated slightly. She's looking better
a year ago
Anyone know what those spots are and the slight claw means … any idea? (VET GROWERS WELCOME)
a year ago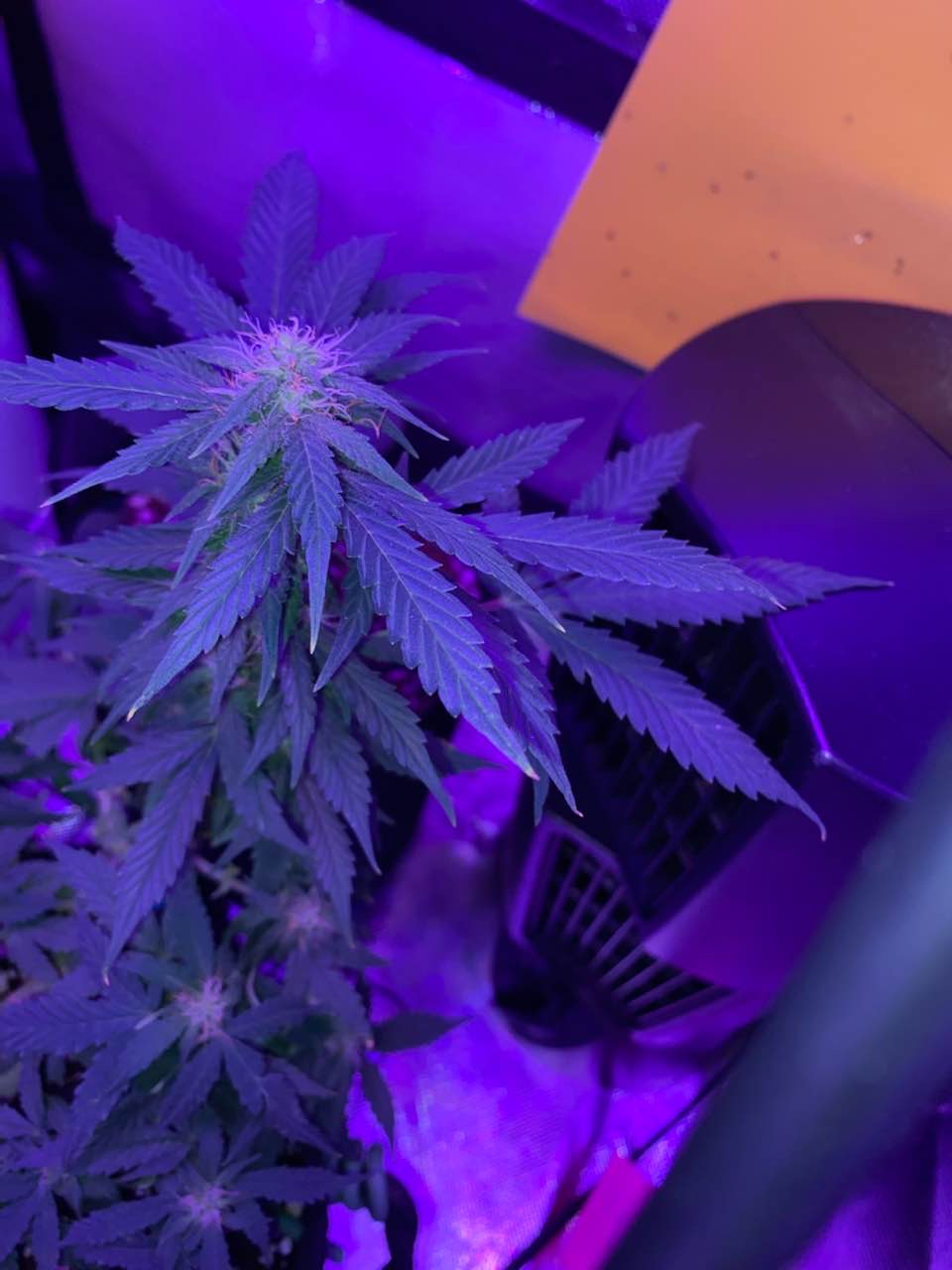 Bloom time👍🏾 incredible bulk 6.0 (.5-10-25)
a year ago
Turns out leaves that don't get enough light become nitrogen toxic and that's what I think is starting to happen. Tucking some leaves has been making my leaves burn from N toxicity. Slowly defoliating these leaves. And going to give water later after work. Was trying to avoid this. Just trying to create as much space as possible . Gonna give her cal mag with next feeding
a year ago
@eaegifts U have a link to where u got that information? I'd like to learn about that because I've never heard of it. 👍🏾
only1juice420 https://www.growweedeasy.com/cannabis-plant-problems/nitrogen-toxicity
View 6 additional comments
Fed incredible bulk. Will increase as she blooms. 6.0
a year ago
Pics from last night ended up giving her a light watering with fish sh!t and and liquid seaweed 6.0 ph seems like the sweet spot for coco
a year ago
She ain't pretty but coming along
a year ago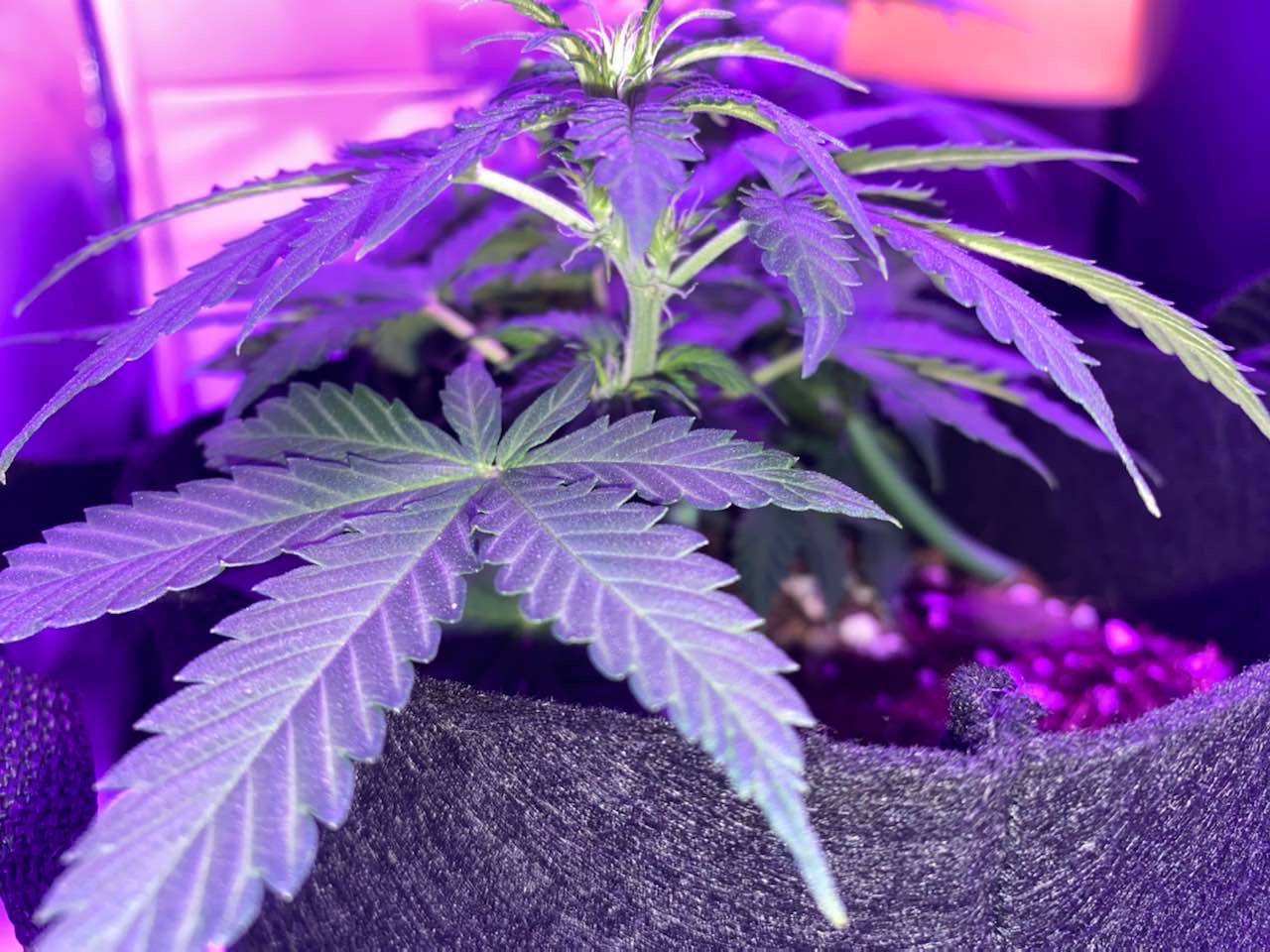 Looking good day after feeding trying to train some tops still .. some aren't getting training because it was crowded 🤦🏾‍♂️
a year ago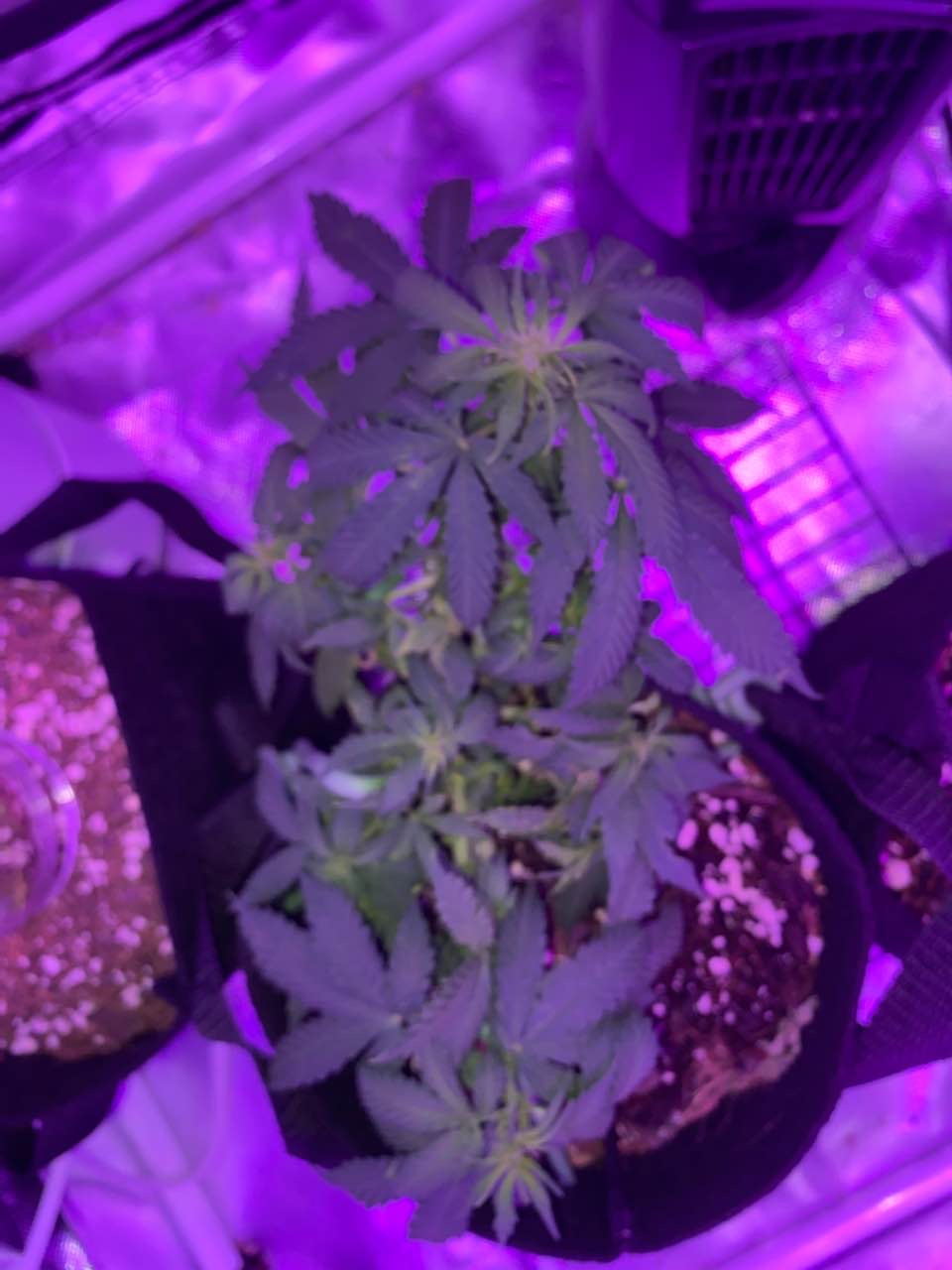 1/4 strength feeding of big bloom cal mag and liquid seaweed. Ph 6.0 . Little droopy after feeding . Light defoliation as well ...
a year ago
Trying to keep my hands off and just let it fill out. She'll probably get another cal mag feeding and I'm getting incredible bulk bloom booster. Anyone know anything about it ??
a year ago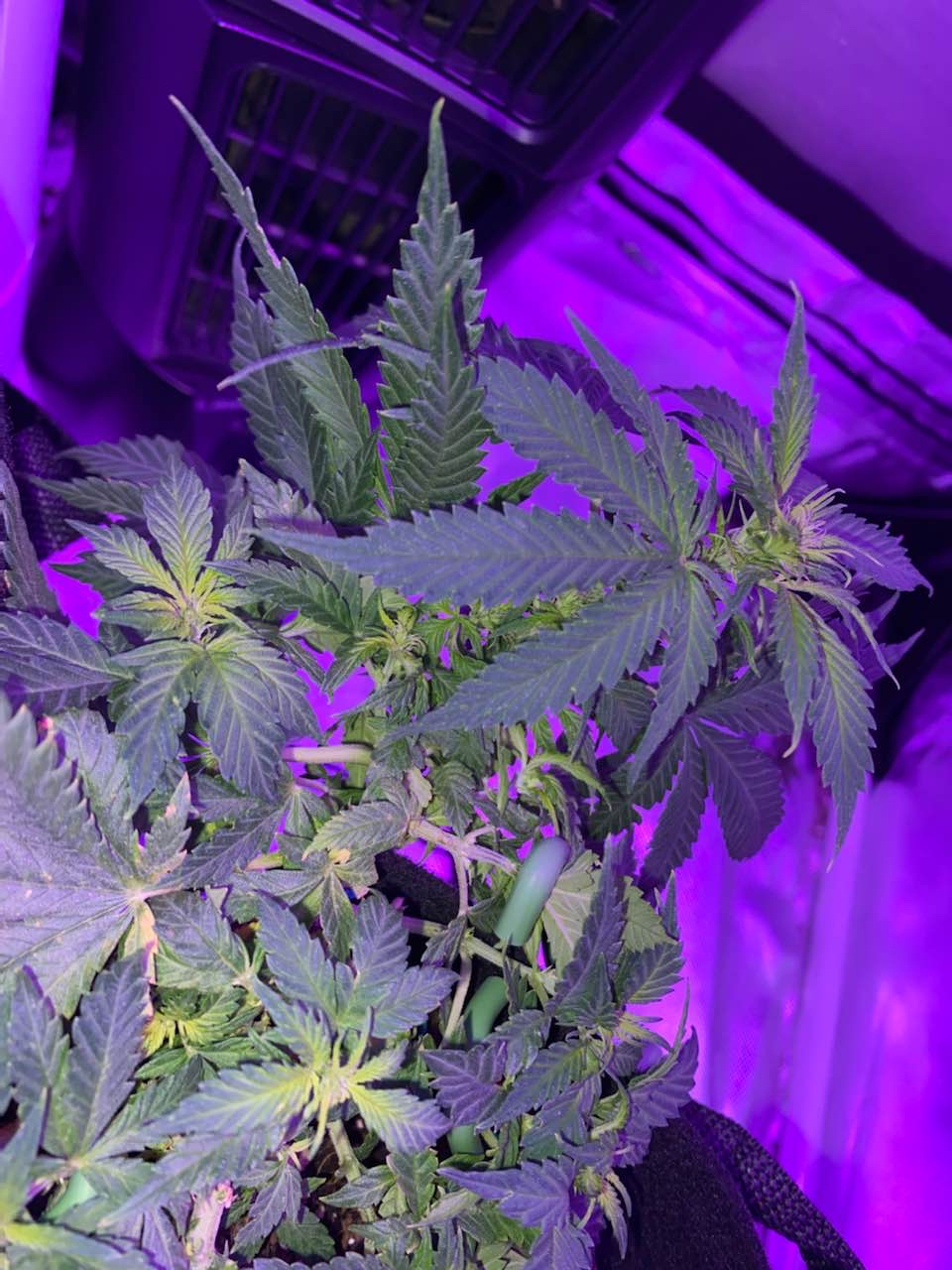 Seeing day to day progress at this point ! all issues aside I think it's going to recover 🙏🏾 I was a little too aggressive with training early on and she wasn't happy . Another mistake surly noted . Watered yesterday with fish sh!t and liquid seaweed phd to about 6.0
a year ago
Raised the light up a bit I realized my light is way stronger than I realized ... filling out more though
a year ago
Week 5 : Preflower :Gave her a liter of water with 1/2 strength ff 2-8-4 bloom nutes with fish sh!t and liquid seaweed 0-0-1 . Phd 6.1 and 800ppm is that too high for autos?
a year ago
Peng If you grow in soil testing ppm of run off is redundant there will always be higher output than input
only1juice420 I'm using coco loco by fox farm which is essential coconut coir . It's happened to me with coco as well but for some reason it didn't run off after a liter . Definitely going to be watching closely for any issues over the next couple of days ....
Peng Never grown in straight coco!
View 1 additional comment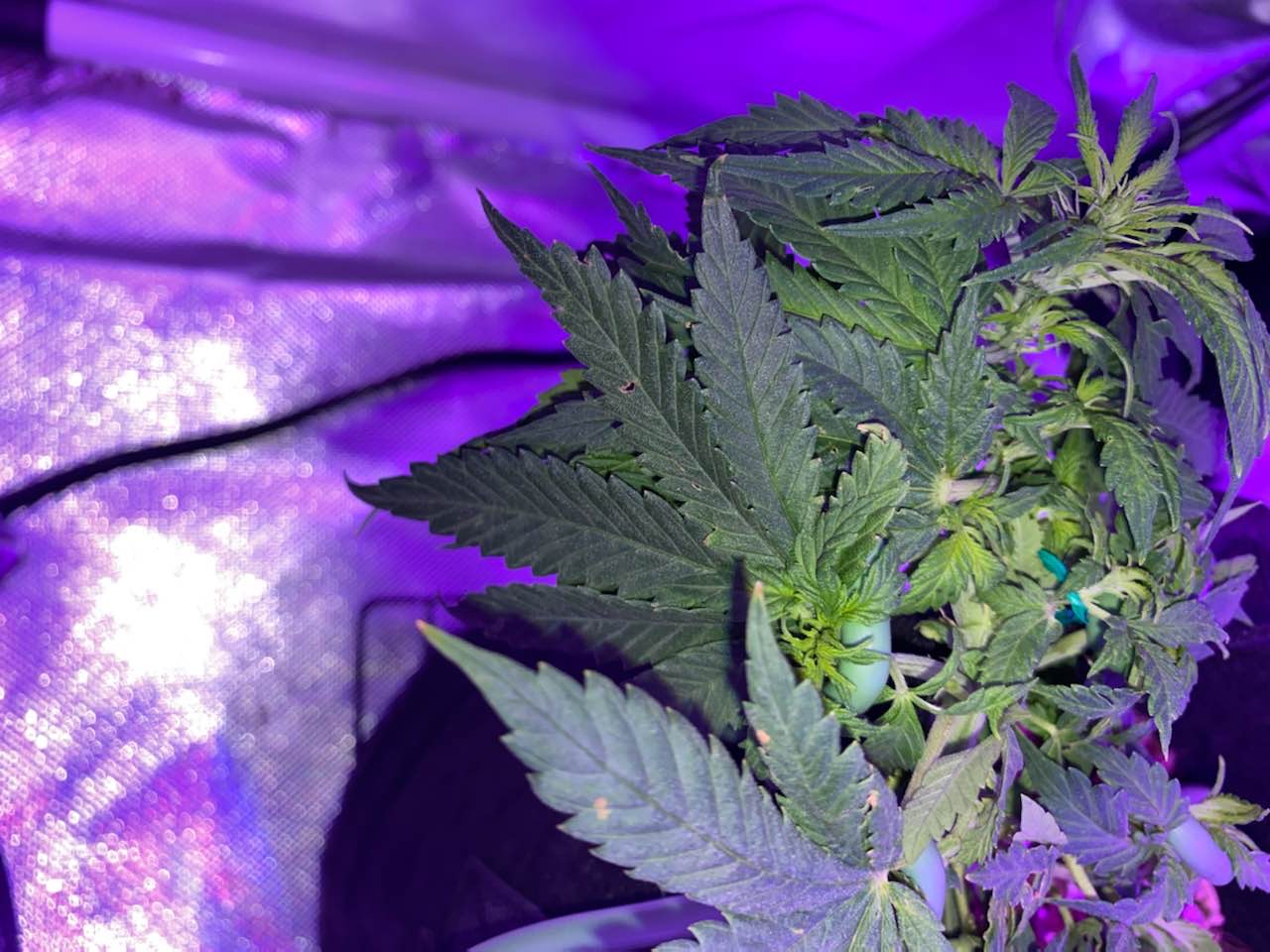 Got better ties because the bread twist tie ones were damaging my stems but she's back on track I think as far as growth somewhat.. pistils are showing more and more🤔🙌🏾 also raise the light a little so it could stretch . It's getting crowded with the slow growing colas
a year ago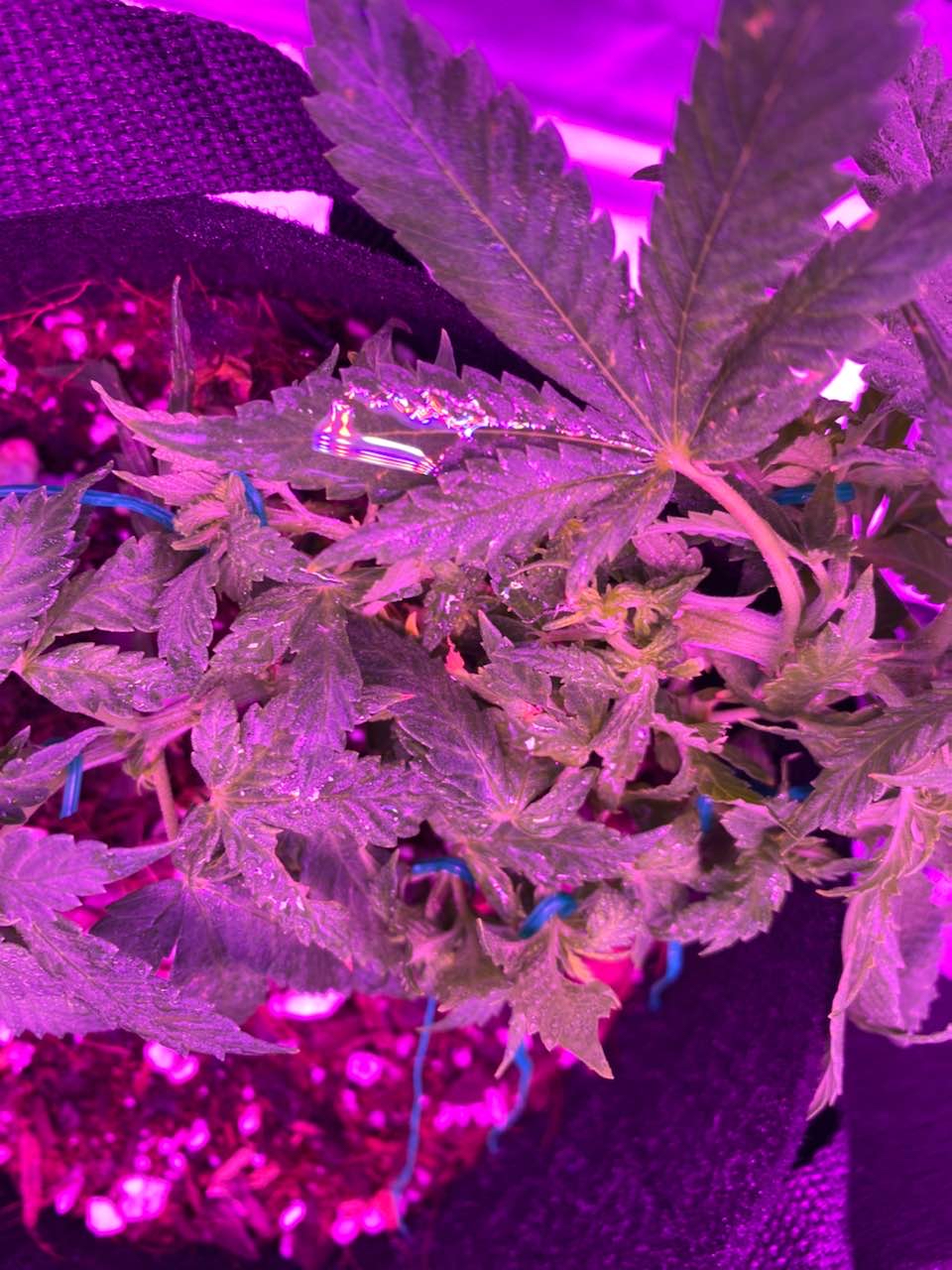 Just adjusting ties . Putting on a little more new growth . Just behind the pace of the last autos I grew I guess ..
a year ago
Nothing major just adjusting tie downs and tucking leaves . I can't get even growth for some reason 🤦🏾‍♂️ I think I bent her over too soon. Other stems are putting on growth, just not as quickly as the others
a year ago
First official Fish Sh!t feeding along with liquid seaweed!! Keeping soil watered at least every other day. Girls are getting thirsty...
a year ago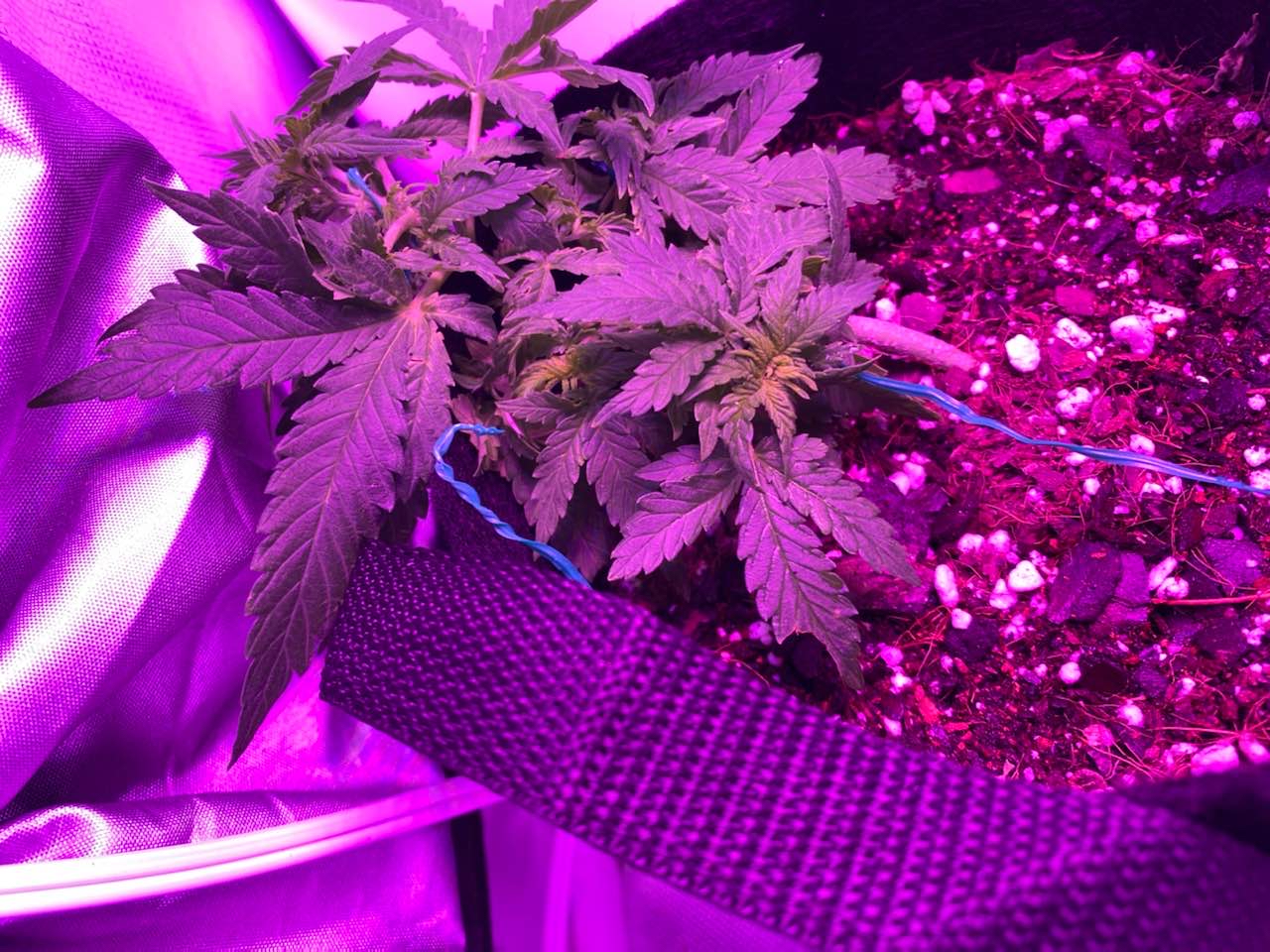 Light water this morning . I plan on giving fish sh!t later today. I hear nothing but good things about it 🤔
a year ago
Caliban Fishsh&t is great stuff but very expensive.
only1juice420 I think it's what I need to get my girls on track they are way behind where I was from my last grow
Gave them about 500 ml each of ph'd water last night . Turns out they were thirsty 😅
a year ago
Definitely getting slower growth with these autos so I ordered some fish sh!t since I hear nothing but good things about it.
a year ago
only1juice420 Put a humidifier inside the tent to help out as well
Trimmed off the bigger leaves that were blocking light and so that it can focus on growing big colas.. in theory🙏🏾🤔
a year ago
Peng https://cannabis-science-consulting.com/cannabis-defoliation-studies/
Peng Search 'cannabis science consulting defoliation' on the google 😎
only1juice420 Looks like that article is about flowering defoliation I'm still in veg
View 12 additional comments
Starting training way earlier to get a better shape and yield . Keeping top soil wet with spray bottle just PHd RO water
a year ago