Alien technology feminized
Winter/spring 2022
2x 1000watt led grow light planted into 5 gallon buckets from seed
Cut down yesterday morning forgot to take a pic.
5 months ago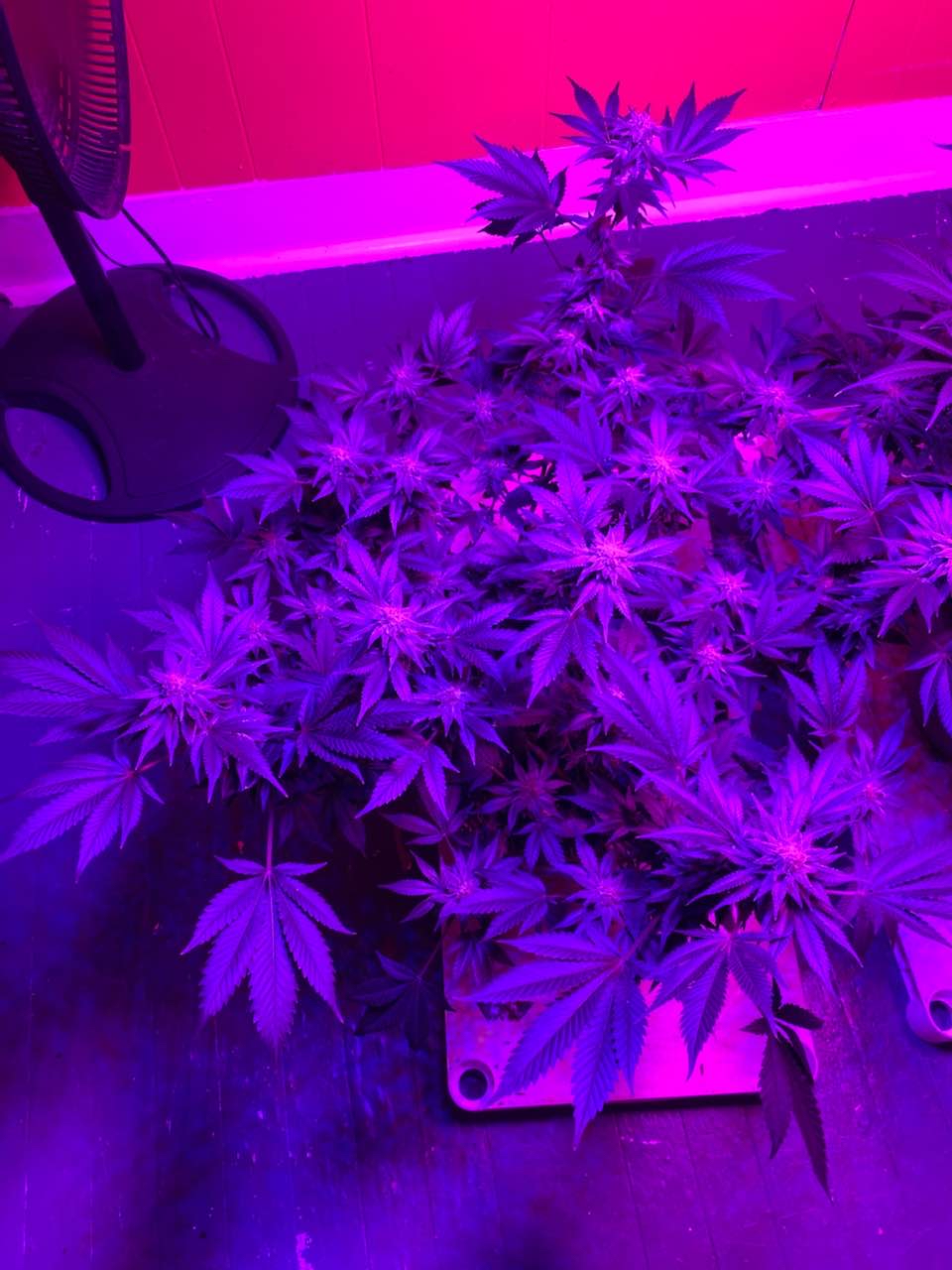 Harvesting Saturday going to give complete darkness starting tomorrow after lights go out. Flushed twice.
5 months ago
Chugging along great smelling wonderful in here
5 months ago
Looking great
6 months ago
Getting fucking huge 1 week in flower
6 months ago
She on 12/12 now
6 months ago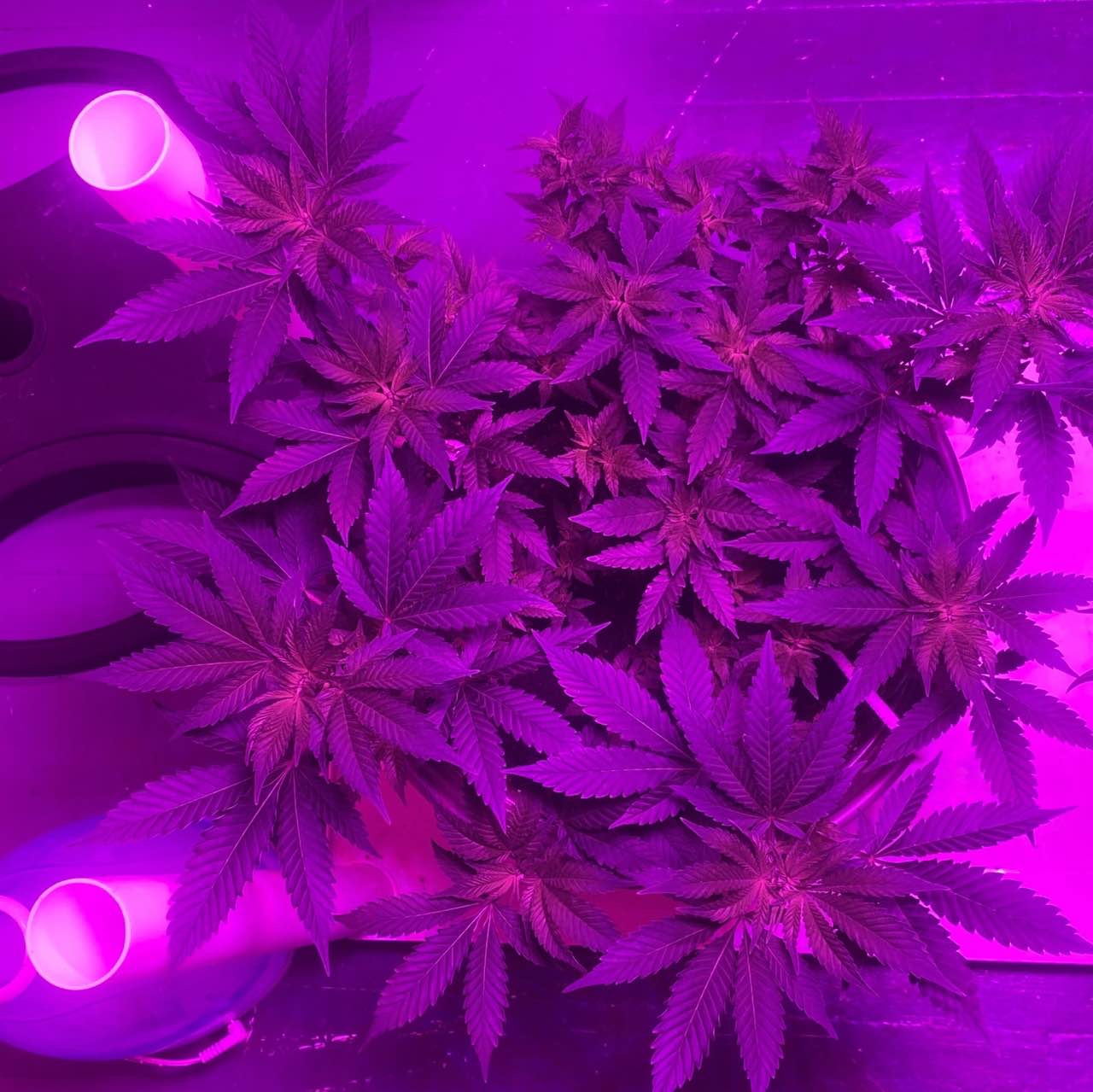 Got myself a bush going on here
6 months ago
Going to switch to 12/12 on the 21st. Lollipopped points are looking great
7 months ago
Topped a couple points and removed fan leaves to let air get to soil better
7 months ago
I am overwhelmed lol the past few days she has been growing at a crazy rate ig this is what happens when you fix a ph issue 😂
7 months ago
Clean growth
7 months ago
Nice even growth across will let it grow upwards a ways now.
7 months ago
Going along great will need to go some more training soon
7 months ago
Continuing to lst branches as they grow
7 months ago
Killua is reacting great to the lst
7 months ago
Did lots of trimming and training last night
7 months ago
Lollipopped to grow out lower branches much more will start to lst them all
7 months ago
I'm thinking this plant has some rough genetics will hold it for a while to get as much as I can no hurry to push to flower
7 months ago
HammertimeAZ Toss a layer of worm castings on top of your soil, you'll be amazed and the best part, you can't over do it. Good luck and show us your success.
View 3 additional comments
Any ideas on how to clean this plant up some. Is the best plan to leave it for another week or two for new points to get longer and then train and trim some leaves?
8 months ago
HammertimeAZ Looks really stunted. Is it or genetics? I found my shorties like the top of the soil to be covered in worm castings. And it should get some stretch going. Then worry about trimming her up? Are you using blurple lights? Can you invest in a stronger white light? May help your future grows immensely.
She has shot up the past few days. Switched to 18/6 light from 24 hour.
8 months ago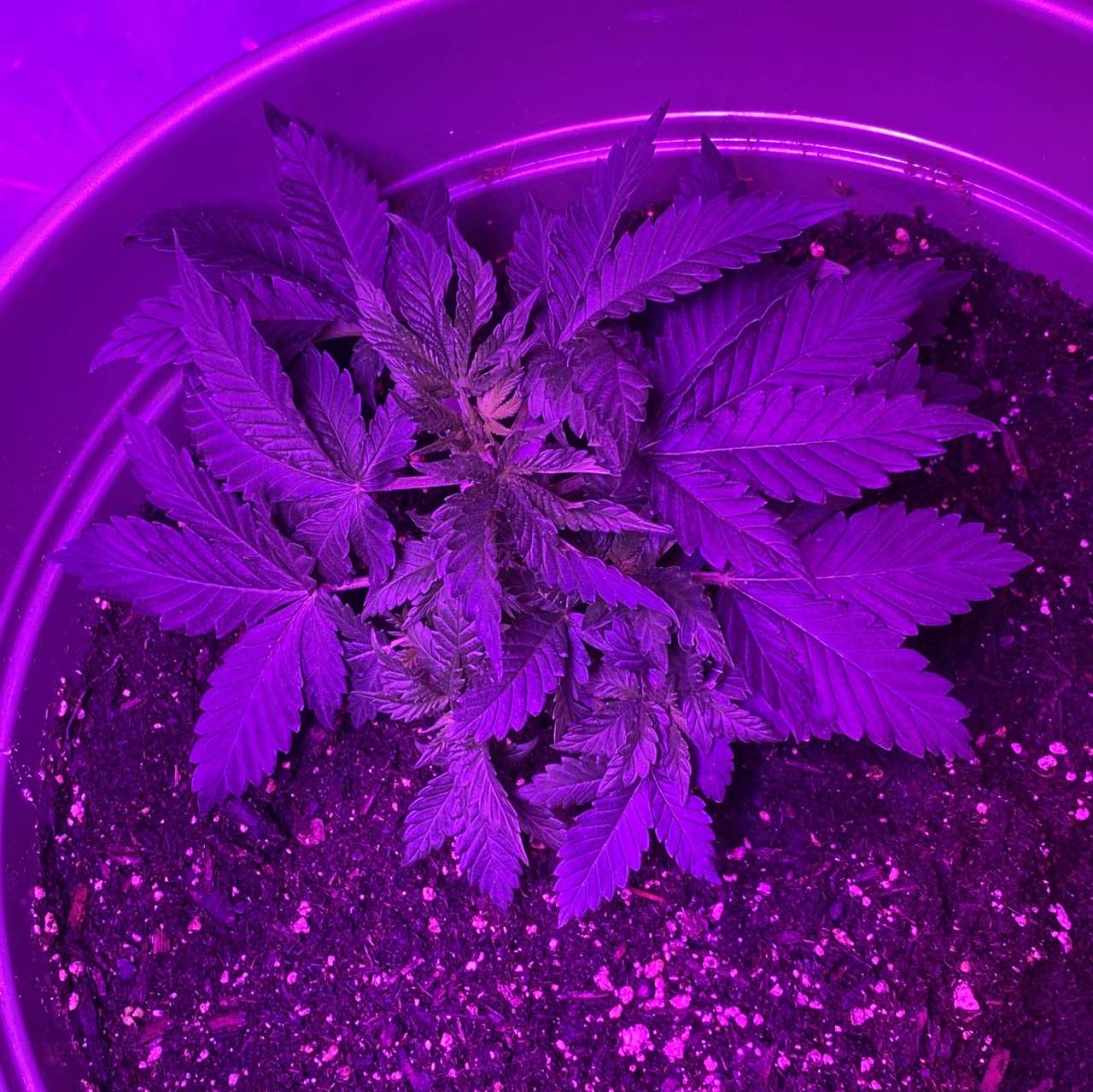 Undergrowth pushing it through
8 months ago
She bushy. Lots of new undergrowth
8 months ago
HammertimeAZ Looks stunted. I have one that looks identical at day 28 and her sisters are 4-6inches taller. Good luck, you should get some harvest, just not a boatload. Grow tall little lady, grow tall.
propane.consumer Yeah it's one of my first actual plants that wasn't a random bag seed. It's looking much much better now and the lower nodes are pushing major growth compared to how it was
Started to lst
8 months ago
Putting off new branches already
8 months ago
Starting to put off new growth points will start lst soon
8 months ago
The other seedling was killed due to bad genetics causing it to have underdeveloped leaves planted a new seed will update separate. This plant is kissing ass tho
8 months ago
The one is starting to look much better and the other exploded
8 months ago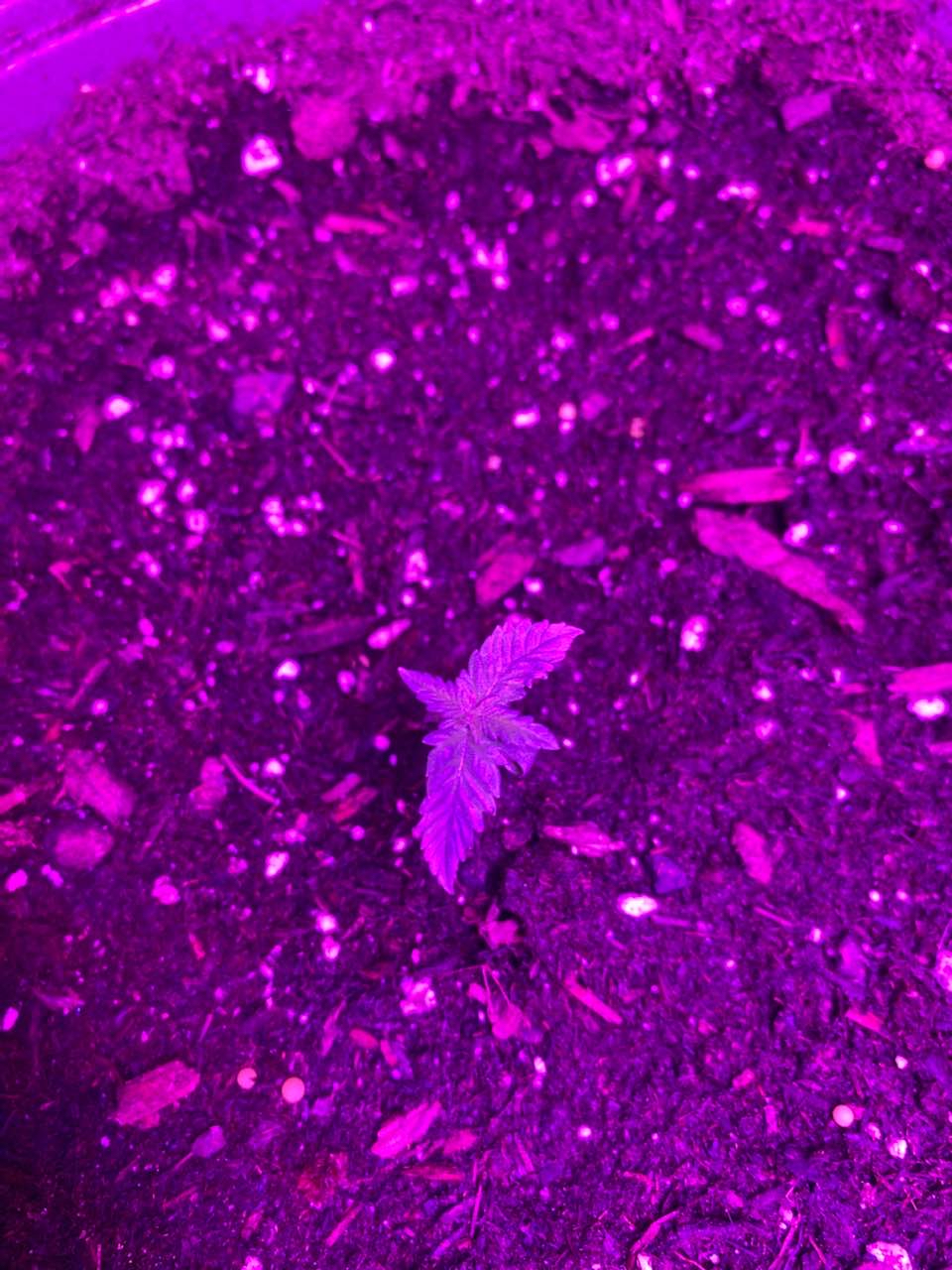 Not sure why one lost a leaf same plant date and conditions my thinking is it was a bad seed. Any ideas on how to save it are greatly appreciated
8 months ago
Dr. Boring Just wait for the real leaves, nothing scary so far, doenst really mean its a bad seed too. I've done clones of a clone of a clone of a clone, they start showing some leaf mutations, but they grow nicely and the smoke is just fine
I put up the moisture barrier in the room in try to bring the rh up
9 months ago
Both seeds popped through the soil
9 months ago
Planted directly into soil
9 months ago