Second grow
Flipped into flower on November 28
Using 3x Parfactworks and Mars hydro Tsl 2000 over 600 true watts
Holy punch, Super silver haze og, Bruce banger monstercrop clone
Final harvest pic 1 super silver haze og weighed in at 220 grams, pic 3 bruce banger weighed in at 193 grams and pic 2 holy punch weighed in at 233 grams for a total of 646 grams
2 years ago
I think i will be harvesting next week
2 years ago
Couple of weeks out til harvest
2 years ago
Another week update plants doing well had some form of defiency with holy punch but seem to be ok now not getting worse
2 years ago
BigSluice Looking good what size tent and light?
djboeskool 4x4 tent and the lights are marshydro tsl 2000 and three of Parfactworks 1000 so a lil over 600 watts they did well on my last run
BigSluice Love the Mars hydro leds. My bloom tent is 8x8 with 1000w HPS and 4 Mars Hydro1000w. For my size tent I really need a big 4000w or something of that size for a bigger footprint and more power. What nutrients are you using. Nice when you can use every bit if your tent to grow
View 7 additional comments
Going into week 5 of flower
2 years ago
Lowered lights and gave the last top dressing dr earths
2 years ago
sazlam Day 29? Day 29 flowering?
View 1 additional comment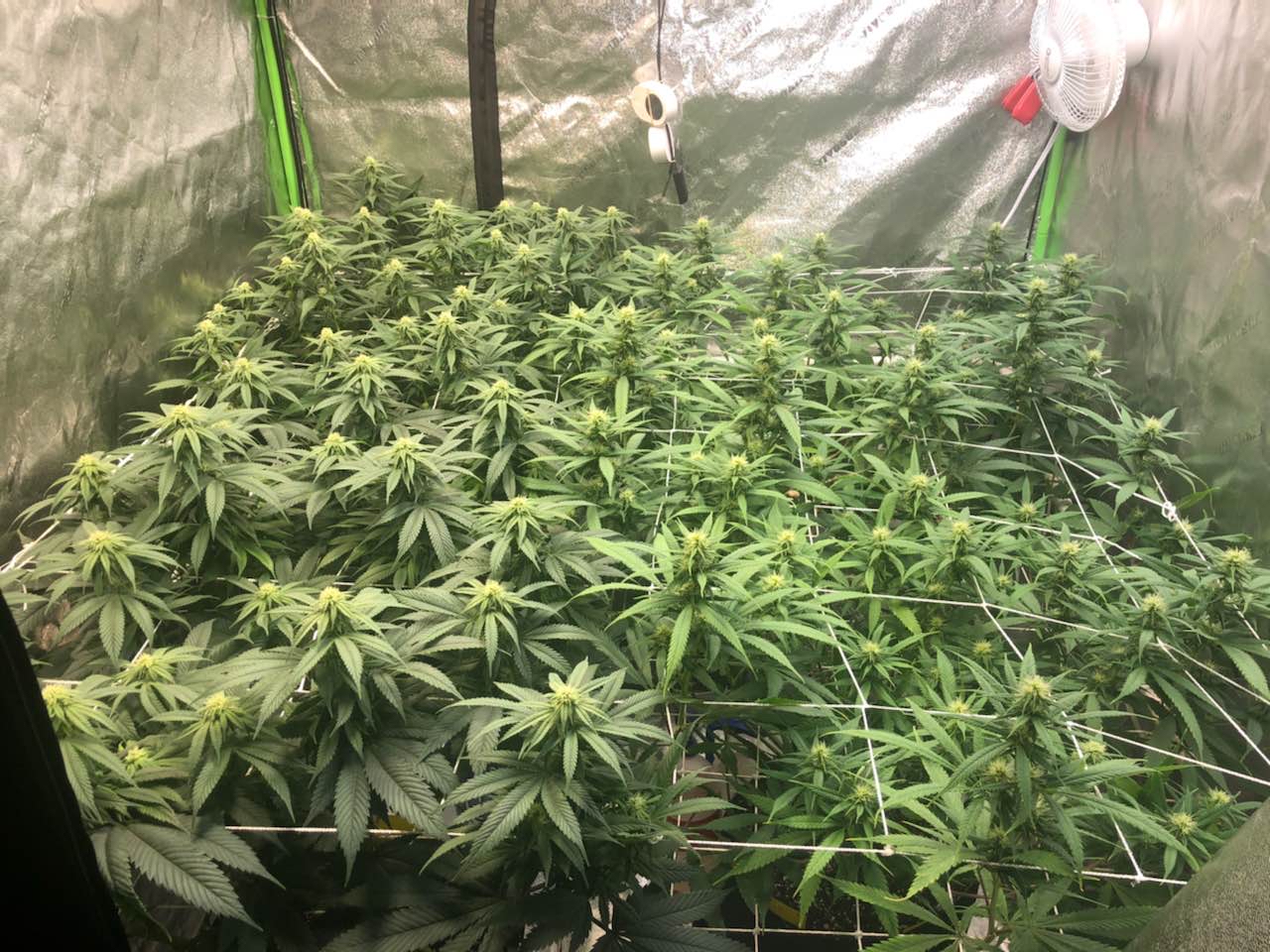 Did a major defoliation and added second trellis net
2 years ago
Front left is Super silver haze, back left is Bruce banger and the right is holy punch
2 years ago
View 1 additional comment