Alegria
Pluton
Enjoying the journey of a first ever grow! (AC) 2x2 tent, will be attempting to do hydroponics. Have never done any type of gardening but this has me super exited! Leeeeets go!
Will be flushing in the next hour or so, hoping for the yellowing to stop advancing… I've had lots of issues with ph… just purchased one of those fancy digital ph readers… wish me luck.
10 months ago
harem_king ahhh i seee!!! the water lavel is too high. you have to lower it to the tip of the roots.
:( having some issues… if someone knows how to fix those dots that keep appearing please send those ideas my way
10 months ago
Reckless mind It does, but it will turn like that… after a little
harem_king Too much fertilizer or you put the fertilizer too early. Just disolve the water with water mixed with calmag and vitaminB1 and keep the tds lower than 500 it will heal.
View 5 additional comments
Anyone knows what this dark circles could be?
10 months ago
harem_king seems like a bug. let me check real quick.
harem_king i think go with insecticide spray. I live in thailand I don't know how to find it in your country.
View 1 additional comment
New week, new nutrients.
10 months ago
jaydeedenver Complete opposite of mine lol short and bushy got to love it💜💜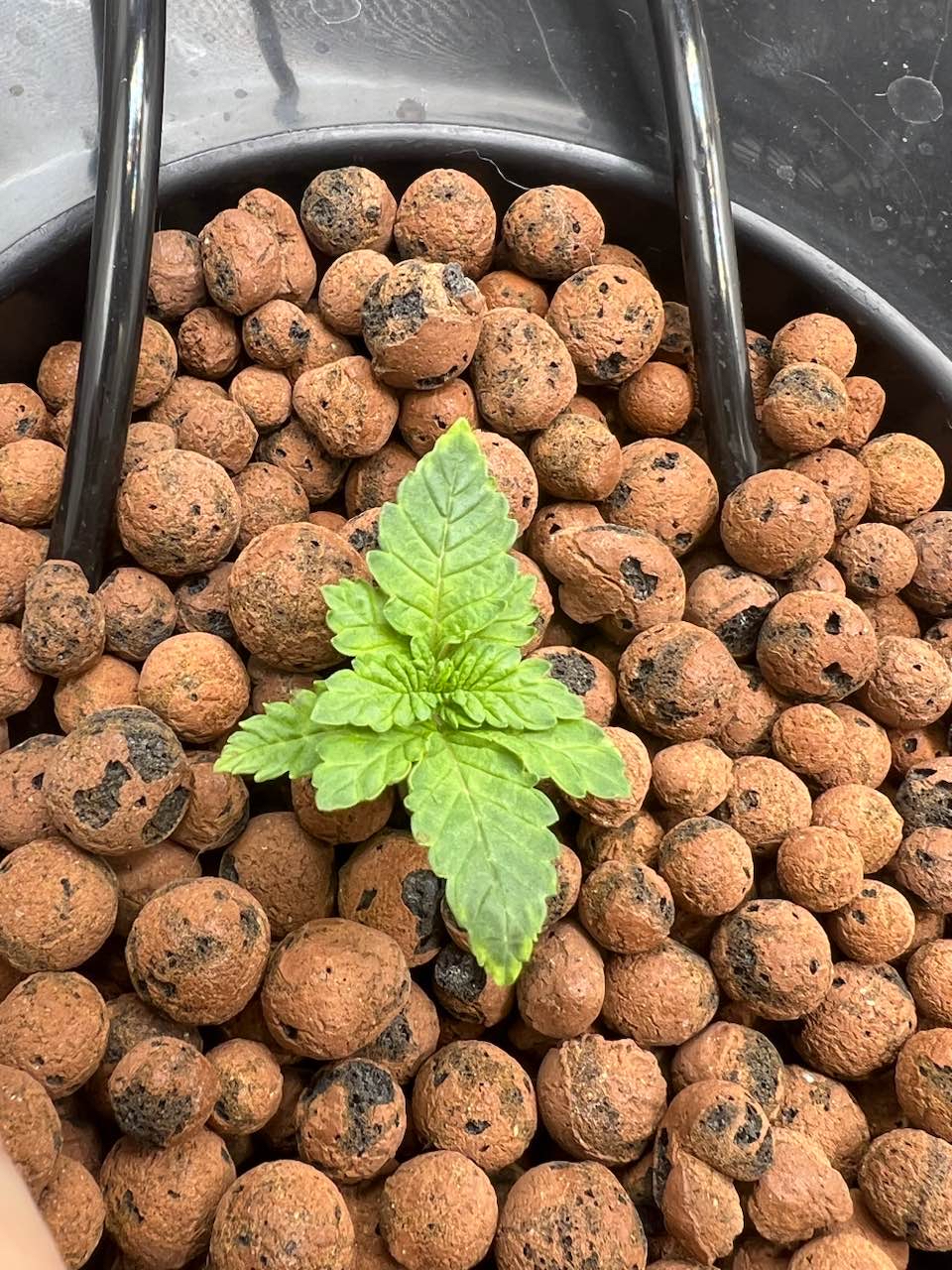 Is my plant supposed to be that yellow? Haha please give advise.
a year ago
Reckless mind Thank you dizzy! Should I fix now or just wait until Saturday (normal feeding day)
View 8 additional comments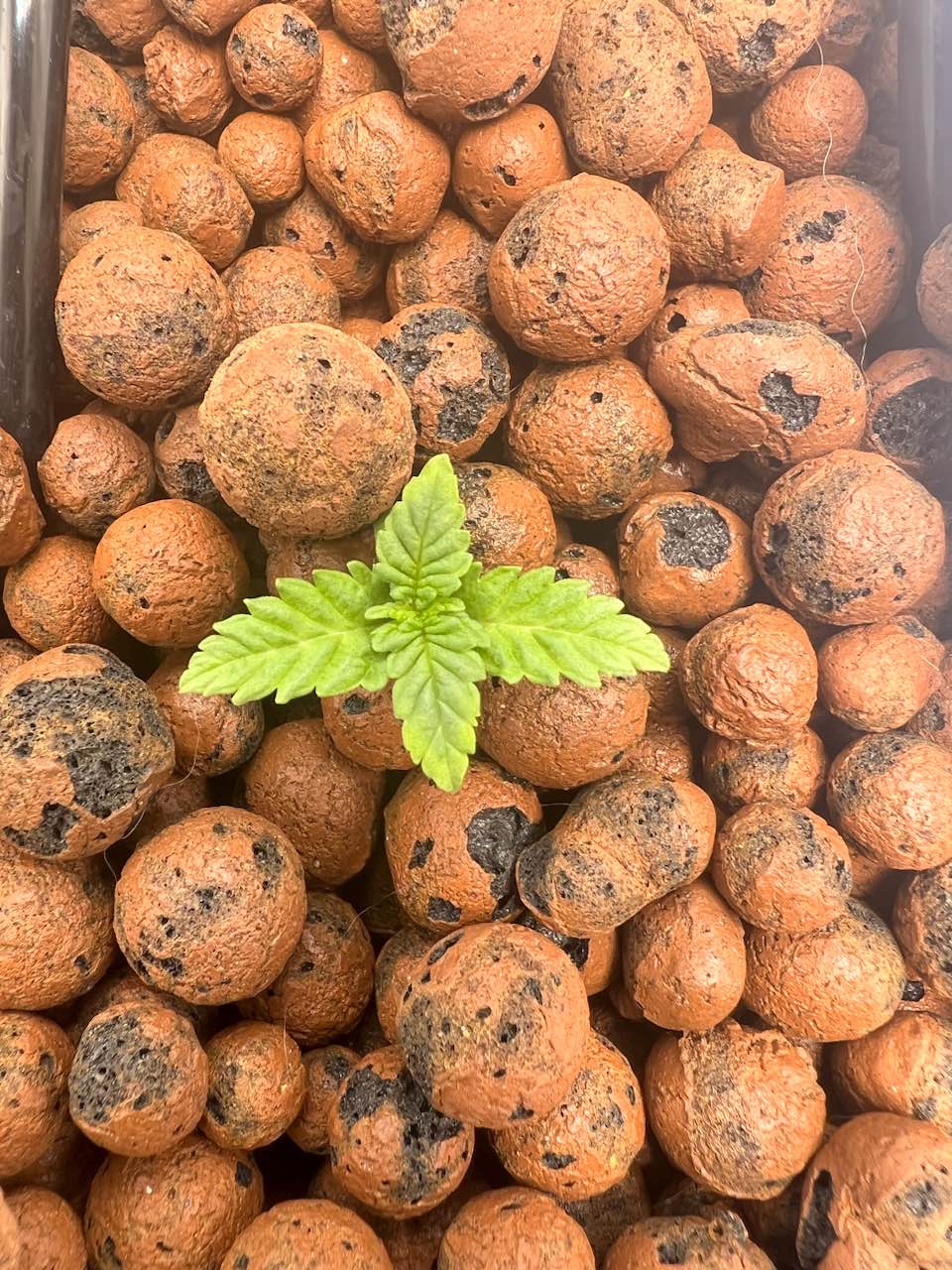 Water: PH 6.0 - 6.5 Tent temp: 77f averaged. Humidity: 55-60%. . Fan cycle for 25 minutes every 25 minutes.
a year ago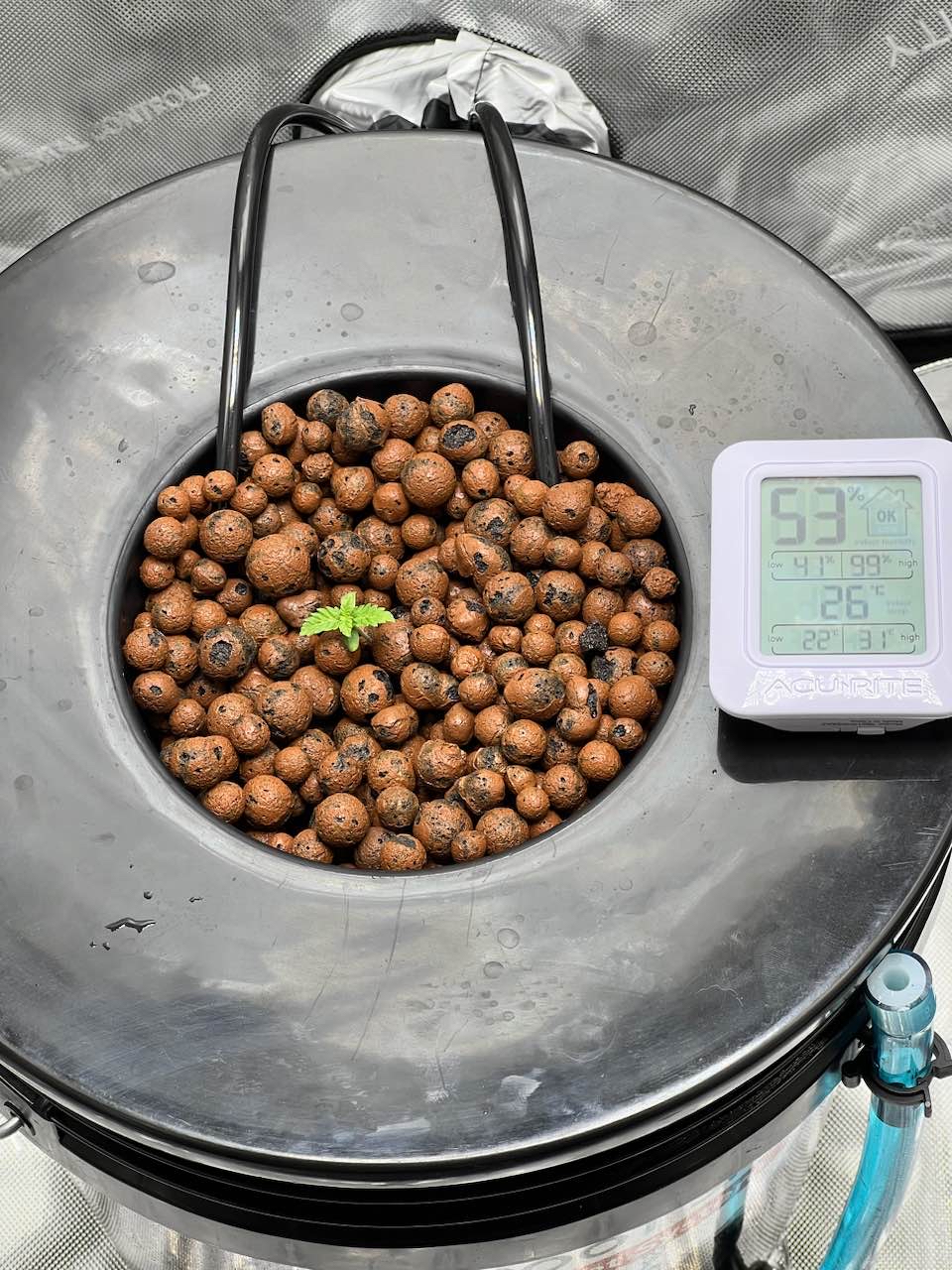 Moved Alegria into the hydroponic system! Also mixed my first nutrients, crossing fingers hoping I put enough and not over fed it
a year ago
Decided to go with just one, not sure I can grow more than one plant on a 2x2 tent. Will be moving it into the hydroponic bucket tomorrow 🎉
a year ago
Rockin' 4Evah 2Gether I did see a video yesterday that seedlings in soil do seem to grow faster in the beginning. But hydroponics win in the end.
GoldenTiger Nice. I look forward to following the grow. I have a 2x4 tent for vegging and flowering main plants, and then I have a 2x2 for a future mother plant. Both AC infinity.
Reckless Cool! I wanted a 2x4 that way I could try and grow 3 plants at once, but since am just giving it my first try at a grow I started small. Let's see how we do!
View 3 additional comments
Wishing for the other two seeds to pop!
a year ago