🍍 Express - indoor
Summer 2021
Fox Farm Ocean Forest soil
Almost go time. Got about 9 days left. Starting to flush mucho. 🌊
a year ago
Loving plant life. 🌱🤘🏻😎
a year ago
Moving everyone to 12/12 and changed up the bulb. Ladies look quite healthy. Gonna move over to bloom nutes also.
a year ago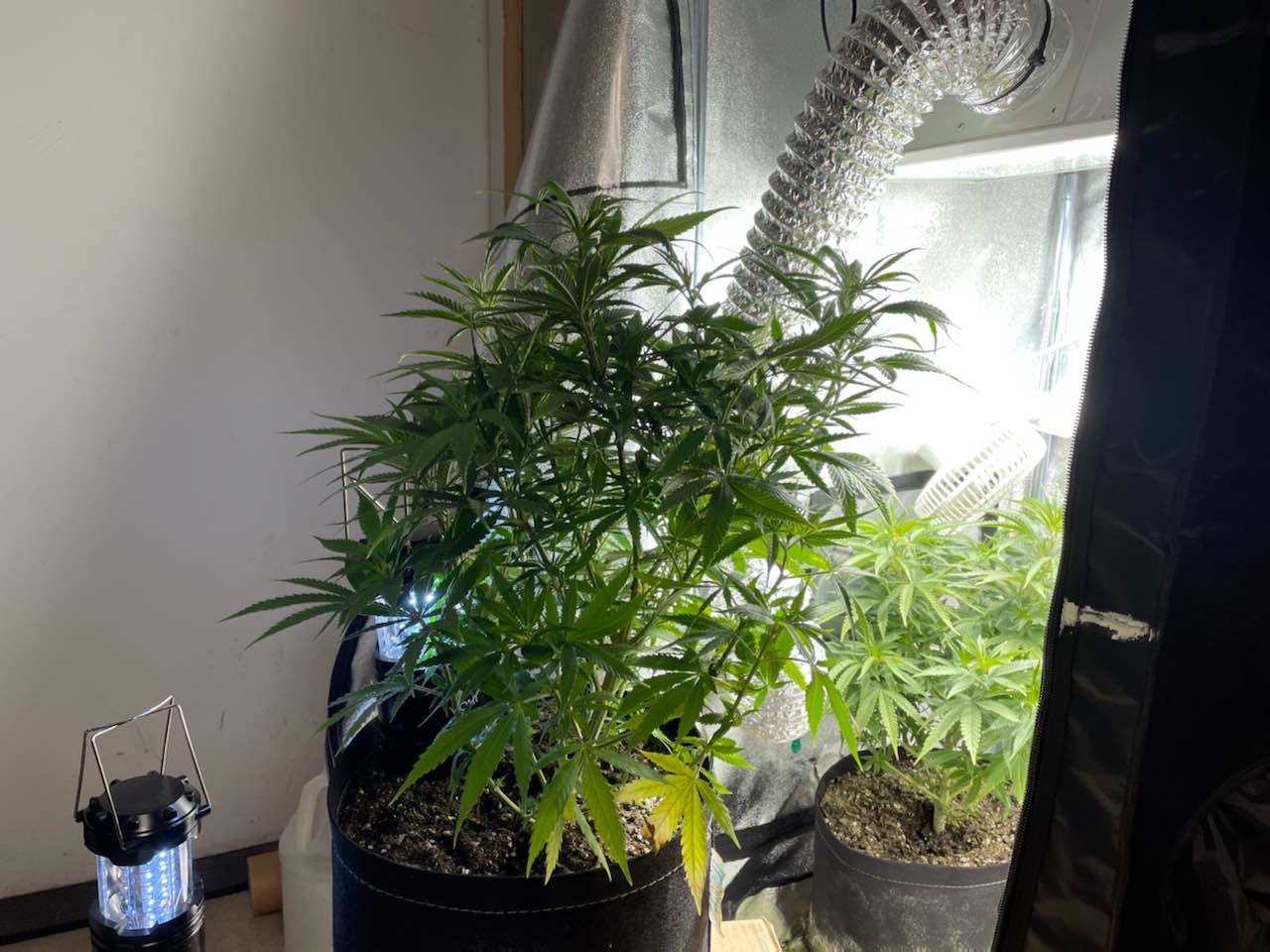 Trimmed the ladies inside. Going to flip to 12/12 in 2 days. Started introducing 2-5.5-5.5 nutes along with the 5-4-2. Got'em roped up too. 🤘🏻
a year ago
steezykayla Have you considered leaving the girls in complete darkness for two days before you flip into the 12/12?
bcarney7 Never heard of that so I have not. What's the thought there? Always down to learn something new.
Firmed the gas.
a year ago
Topped and super cropped. Onward.
2 years ago
Took off a bunch of big fan leaves. Lots of new bud sites with light. Firm lady is crushing. Top as well but more out than up…maybe better long run? Quickly approaching height limits. Planning to microtop all bud sites, give'em a week or so and flip to 12/12.
2 years ago
Topped them this morning just above the 7th node.
2 years ago
Got the ladies into their final spot, 3 gallon cloth. Roots looking good.
2 years ago
Starting to take off. Roots look super healthy poking through. Maintaining temps in the 80s, humidity in the 90s. Will transfer to cloth 5 gallons this coming weekend and step the humidity down a smidge.
2 years ago
Lost one 😢. Pretty sure it was a humidity thing but the other 2 ladies look super strong.
2 years ago
Got the girls in the ground. 18/6 light. We're off.
2 years ago
Queenfox Lucky my growers choice seeds did not pop they were tiny seeds just like that