aurora
Lil mystery
Random seed
Put in dirt June 4th after germinating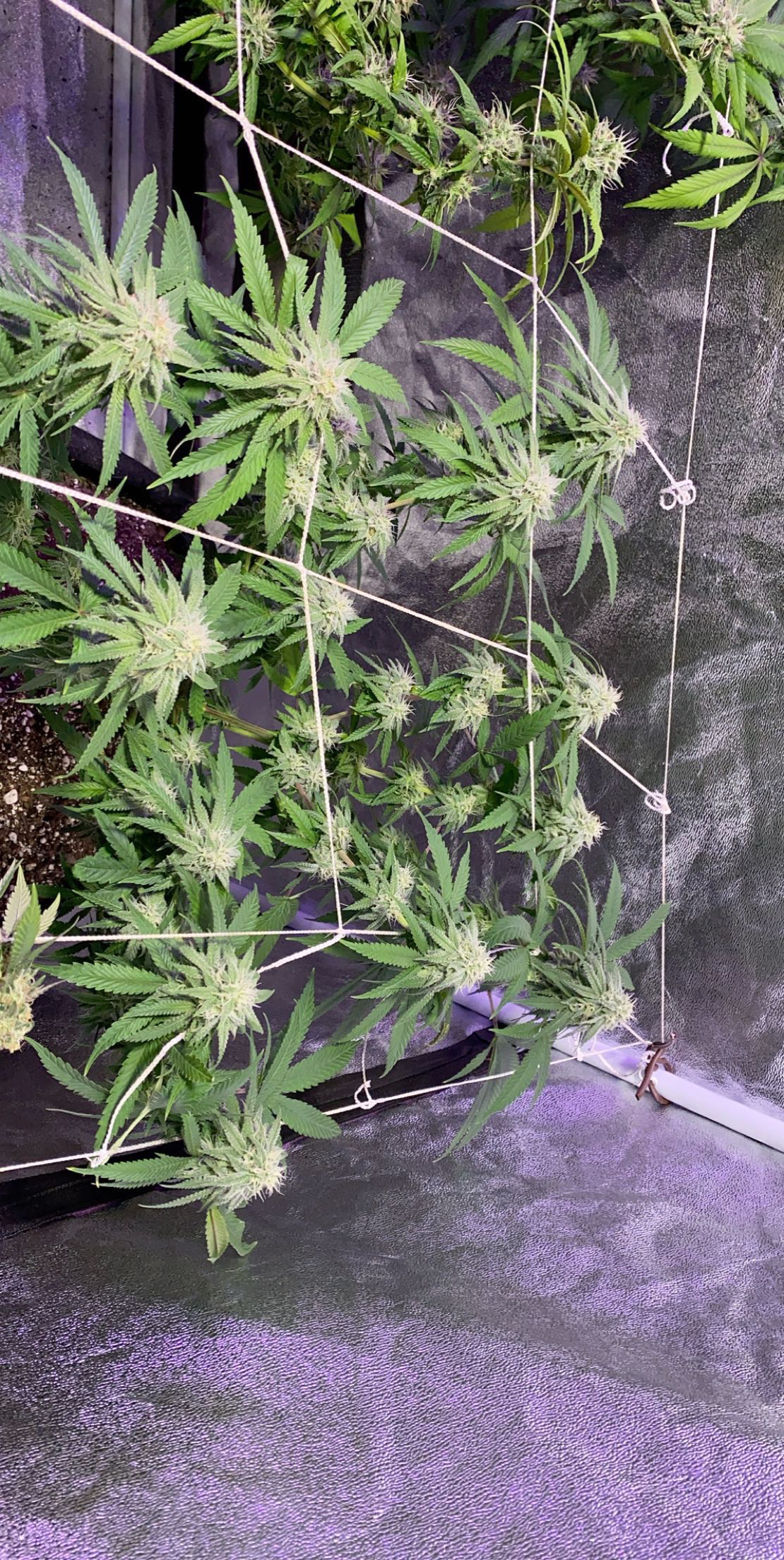 The bud on this is getting crazy big
4 years ago
Doing awesome did some major defoliation yesterday
4 years ago
Doing good have them something sweet
4 years ago
Growing okay honestly I haven't cared much for this plant because the nutrients would have to be mixed for 4 individual plants so I just started giving it bloom nutes cold turkey..
4 years ago
Doesn't look happy took the air out away it really sucked and didn't let the roots get as wet as they needed
4 years ago
Plant got switched to 12 12 yesterday (August 24) still unsure if this is a make of female
4 years ago
Looking very squared
4 years ago
Just growing amazingly. In veg nutes. And in18/6 light.
4 years ago
Lil mystery is 11 inches tall and has been responding perfectly to being Fimmed and topped.
4 years ago
Random seed is in a 4x4 tent with a few clones ! Doing great topped it not too long ago.
4 years ago
I feel like this little guy /gal is growing very slowly compared to my other ones they have quadrupled the size within the same time, gonna be honest I dropped this plant and dropped stuff on it when it was young, so I could see why maybe a little more nutrients ? Don't know
4 years ago
Plant is just over 4 inches still on veg light schedule 18:6 growing sting and healthy light nutrients and very beutiful
4 years ago
All plants are on a 18/6 schedule this little plant is at 3.25 inches tall. Growing really fast and doing great.
4 years ago
Plant is 8cm long just under 3inches. 18/6
4 years ago