bigplant7
Mac 1
Winter 2022
Closet grow
Starting to bush out
a year ago
Does anyone think this might be a male i cant  quite tell 
a year ago
Started doing some major growth training
a year ago
Got its first dose of nutrients last week
2 years ago
Doing pretty good has some transplant shock but it doing pretty good
2 years ago
Kinda far apart anyone think it might be a male?
2 years ago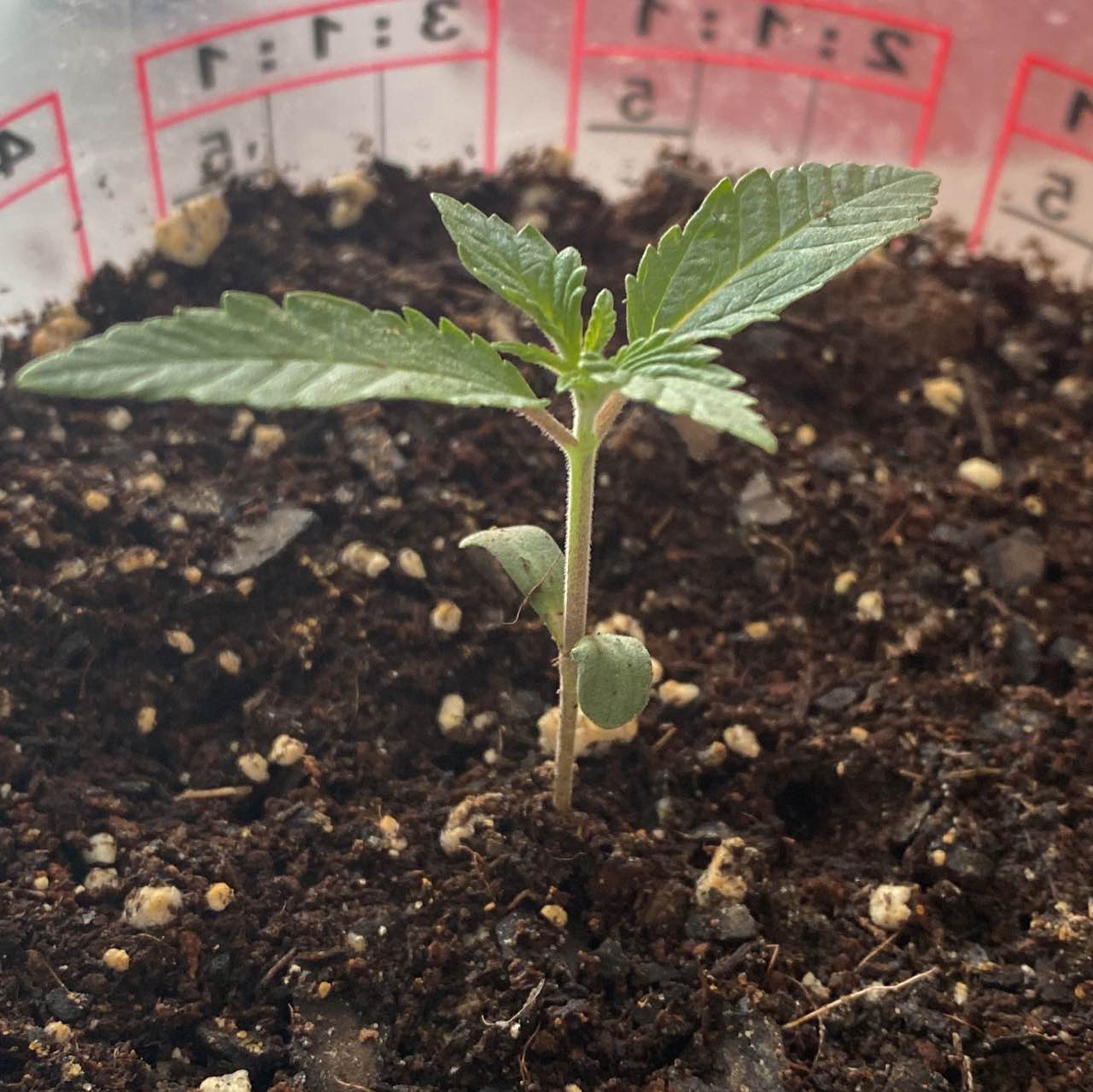 Just got her first real leaves and anyone know what this little plant in my pot is
2 years ago
mystrain420 _@eaegifts Hmm not sure what that is then, some soils aren't sterilized, I'd chop it in case it's something that grows big and will fight the cannabis plant for nutrients in the roots
View 1 additional comment
Plant 1 / transplanted to a bigger pot today
2 years ago
steezykayla Soil looks soaked careful how much you're watering that early! Cheers!
Plant 1 / doing pretty good so far
2 years ago
Plant 1 / just sprouted today!!
2 years ago