Cherry Dragon - Ashley/Andrew
7 East Genetics
Organic with Gaia green
"Happy Girls Pray" entered the scrog net 4 days ago, flipping to 12's tonight. Already a branch per square, I'll stretch them up and put a bit more then layer 2 of scrog.
a year ago
Got a really nice structure going on with this one…. Lst with some heavy defoliation has made for some nice legs. It'll be scrog net time soon! See if we're dealing with a male or a female in a few days too (flipping clones over to 12's)
a year ago
Heavy round of topping, going to let them stretch a bit. Might do 1 more round, we'll see.
a year ago
Catching up nicely, lots of topping, growth starting 2 days later. 🤟🏻
a year ago
Clones taken (to verify sex) leafs trimmed up to the last node, and were off to let these plants stretch a bit before 12's
a year ago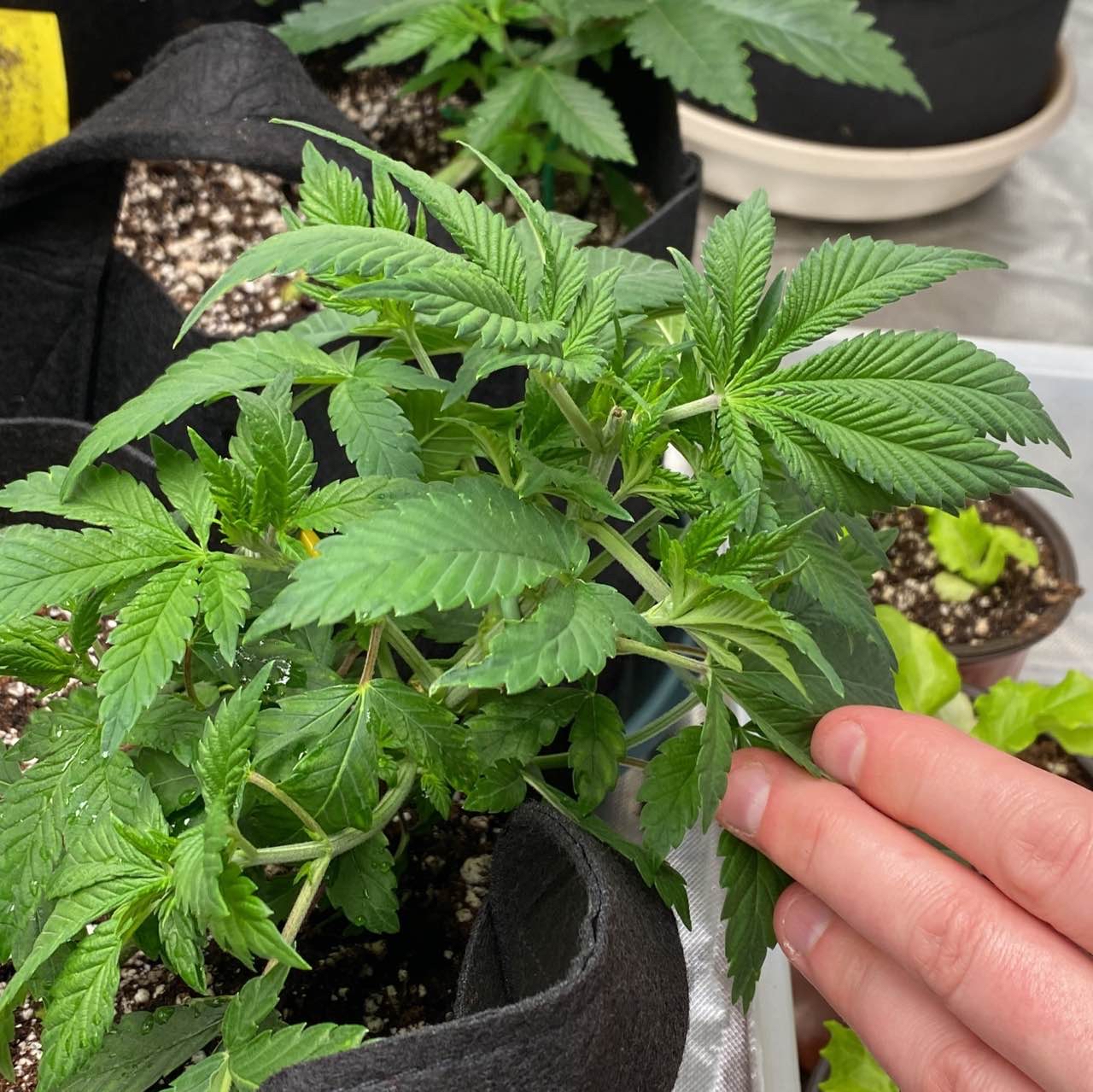 Topped and looks great!
a year ago
Lots of nodes, knuckling on the branches, vigorous growth… really a great plant so far. Take clones soon and sex them.
a year ago
Growing nicely, transplant soon
a year ago
Cold tent, taking its time.
a year ago
Popped through soil today
a year ago