Bruce Banner
grow #2
Vivosun grow kit
Did she go Hermie on me?😫
a year ago
View 6 additional comments
Found more… Shes a goner😭
a year ago
JCannabistor Look at my last post and tell me I'm going to be fine! 😢
View 2 additional comments
very excited for this girl. She didnt get the anount of veg time as her sister, and seemed to start slow, had some nute burn issues, but shes really coming into her own now! Lots of nice bud sites and she got so tall over the last week. Lets see how she closes out these last few weeks!
a year ago
Really impressed with this girls ability to thrive with 10 days less veg time than the other!
a year ago
This girl is starting to really show signs of life!! I love it!
a year ago
Got some nice bud sites forming, 1 gal of water today for the first time, lets see how she does! NO NUTES THIS WATERING!
a year ago
sittin right around 19"
a year ago
bud sites 😍 gave her 64 oz of water, no nutes today!
a year ago
Looks like the nute burn has diminished, wont be a crazy yield on this one, but hopefully shes good enough!
a year ago
Uh oh, seein some signs of nute burn😩 going to start flushing with water only.
a year ago
Grasshopper419 First timer, here. What do you see that is nute burn, if you don't mind my asking?
2LC started seeing some yellowing on a few of her fan leaves… Im growing in living soil so I knew I had to be careful as it is, so at first sign… I pulled the nutes went straight water and it went away! Im new too, first grow but Im very intentional with it. So I researched as much as humanly possible everyday and continue to do so as the girls move along
1 week into flower!
a year ago
This girl was showing some signs of needing water so I gave her 64 oz with 1/4 scoop of REEFERTILIZER BLOOM. We'll see how she responds
a year ago
Some light trimming just to keep her energy focused on buds!
a year ago
She was thirsty, gave her some h2o, no nutes this time, saw a bit of nute burn from last watering so had to adjust. we'll see how she responds!
a year ago
Had some damage to one of her branches that didnt seem to heal. So I removed it. First full 12 hours of darkness done, she seems to have started stretching a bit too.
a year ago
9 inches… lets see how much she stretches!
a year ago
moving to 12/12 tonight😎
a year ago
AutoGrow10 Nice!!! Is this a photo period ? Or auto? I mainly grow autos just cause of height restrictions but thinking of doing a photoperiod and have it just a few feet tall. . . I'd like to see the outcome of your grow.
2LC Thanks!! Both are photo, this and my pineapple express. Been an incredible journey, really enjoying it!
Did some more LST & a little super cropping, lets see how she reacts! Final week before we push to flower… since we only have 1 tent & Our PE is ready to Flower!
a year ago
Some LST today before we induce flowering this week
a year ago
This girl is chutin out from all angles!
a year ago
Lots of new growth 🙌🏽
a year ago
Fed her 1/2 scoop of REEFERTILIZER GROW with 3/4 gal of water today. We will switch to 12/12 next week!
a year ago
Shes really making progress now!!
a year ago
Seeing some minor spotting, droping the light intensity to 75% and raising it!
a year ago
Topped yesterday! great growth today
a year ago
Might give her one more week of veg before we switch to 12:12
a year ago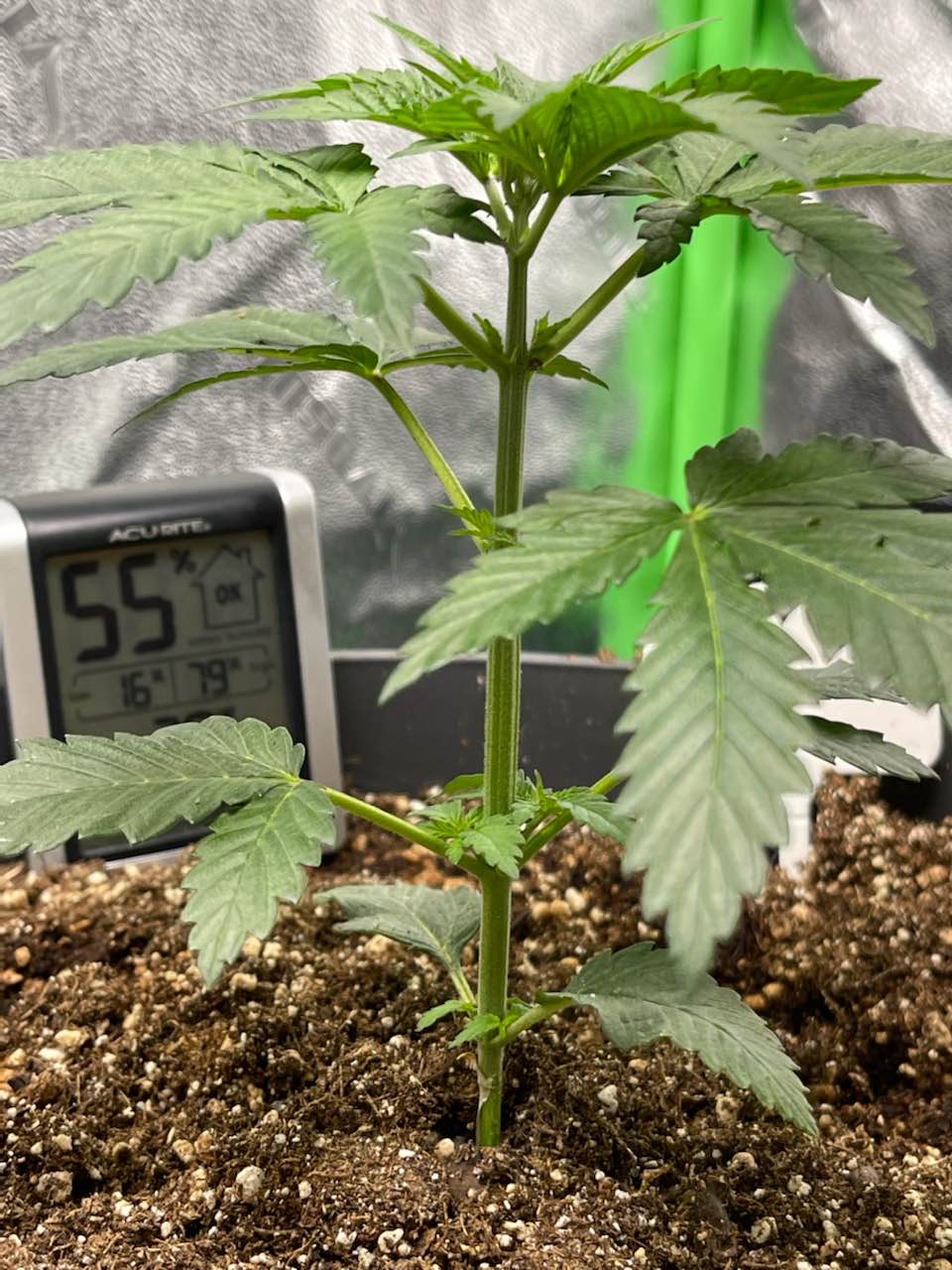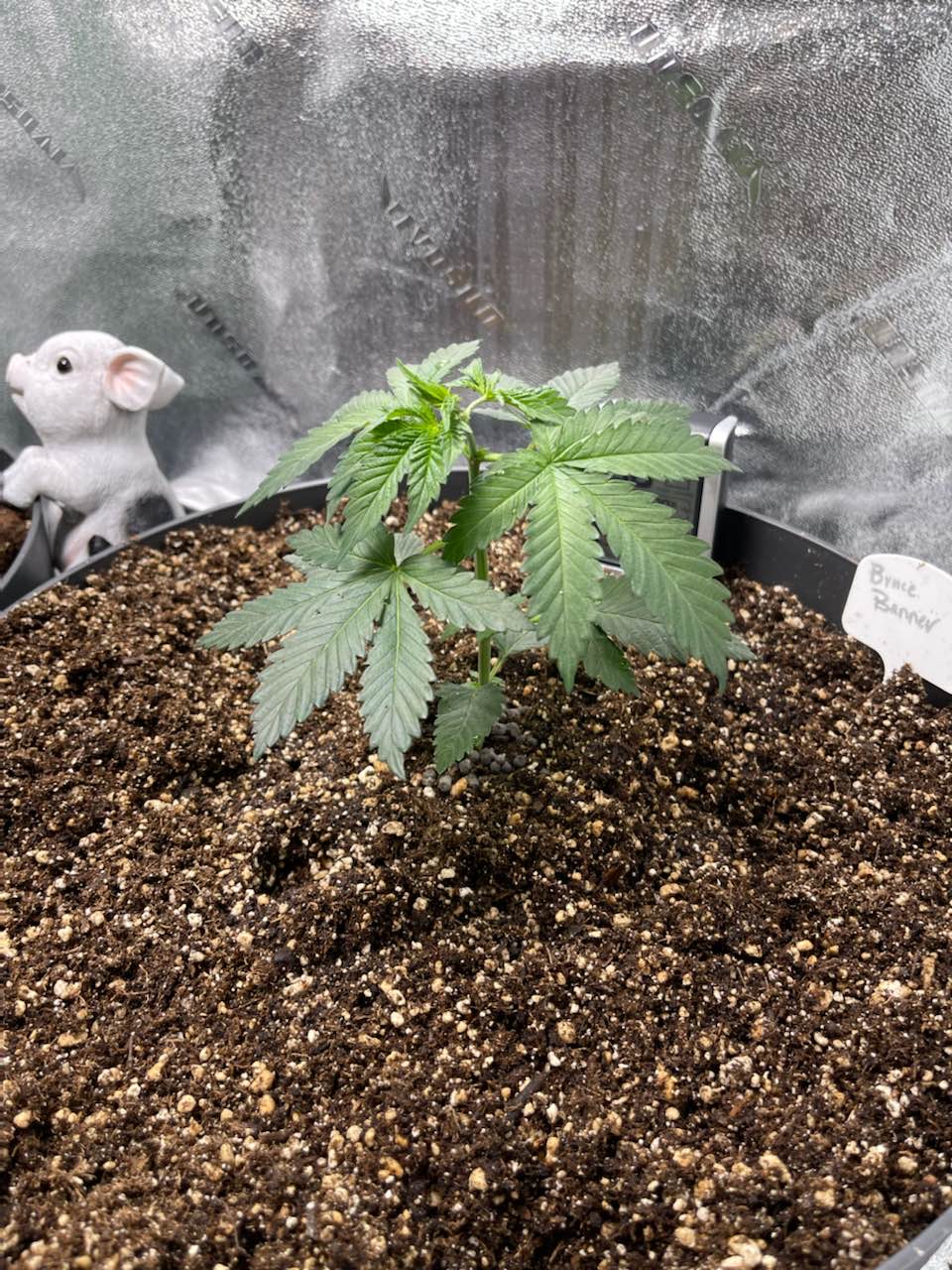 Moved to final pot, 1 scoop of Grow to help the root system, Ready to hit it hard for the next 2 weeks before switching to flower.
a year ago
This beauty is coming along nicely as well! Will start adding some reefertilizer GROW to her today as well!
a year ago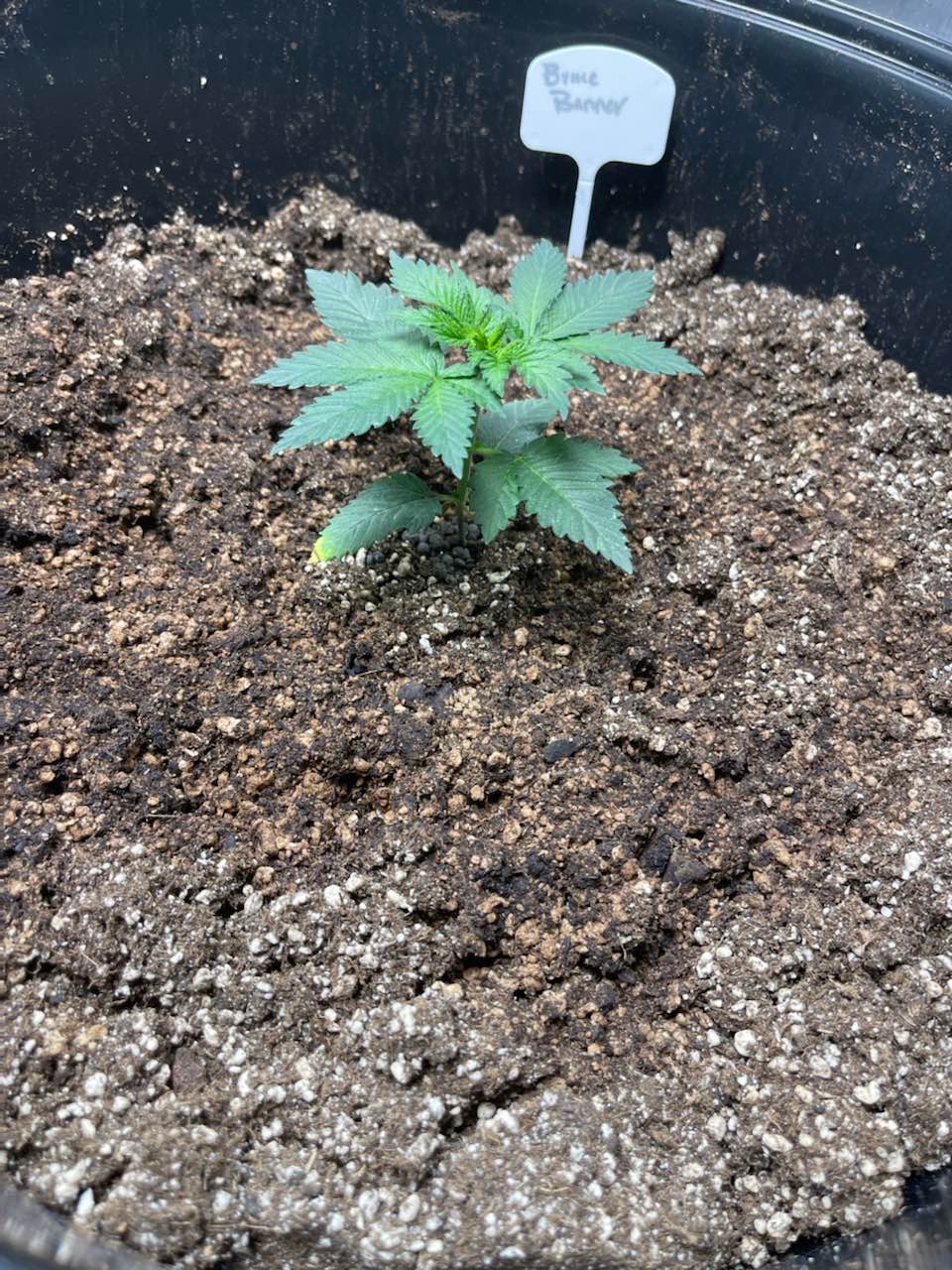 3 nodes In! still a beauty!
a year ago
Post transplant, looking vibrant!!!
a year ago
Day after transplant
a year ago
Moved her to her big pot, added 2 scoops of Reefertilizer START to help
a year ago
Looking good Bruce!
a year ago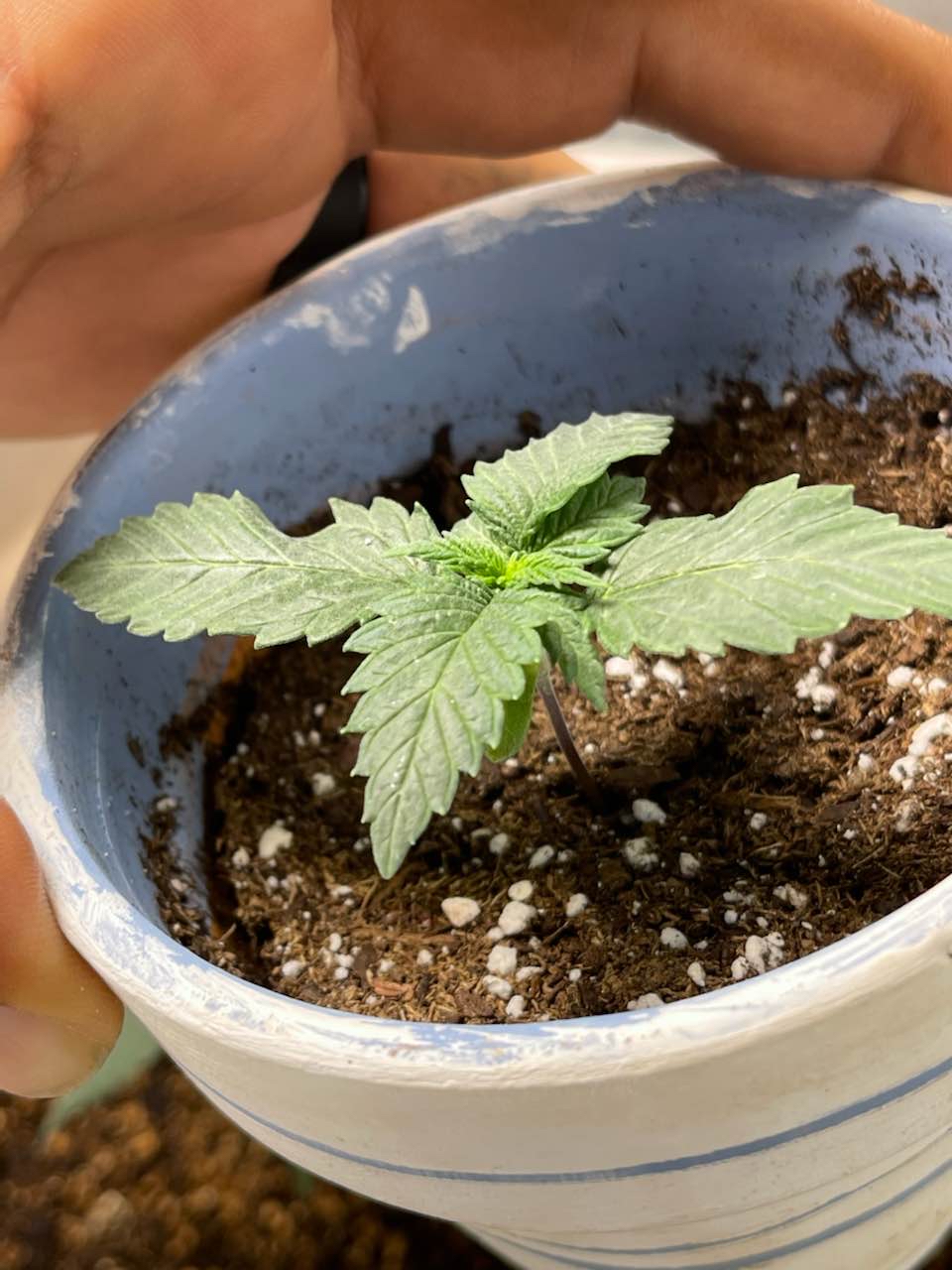 We will transplant her to her next pot this afternoon!!
a year ago
Lookin good going into Veg!
a year ago
Starting to see this beauty show her true leaves too!
a year ago
Looking good girl😍
a year ago