bobbydigital
Milk & Qookies Night Owl autos
3rd grow
5 gal fabric pots in 3x3 AC infinity tent 2 sf1000
Milk & Qookies Night Owl auto
Chopping the short one today
2 years ago
View 67 additional comments
Getting closer, starting to check trichomes on shorter plant. Looking cloudy
2 years ago
Getting a little tight
2 years ago
Getting some yellowing and kinda spotted leaves and not really sure why. Maybe need to up calmag but don't know
2 years ago
pawpawsgrow It clearly is showing deficiencies that lean toward adding Cal mag so I don't know why this dude is getting so butt hurt about suggesting cal mag , I use it in every watering……
pawpawsgrow Also knock off troy farms looking through your journals your plants aren't near anywhere close to this guys yield so I'll take your opinions very lightly sorry just being honest…….
pawpawsgrow See I absolutely love the cannabis culture and the whole gromies atmosphere. It's very positive but every once in awhile you get some smart ass that's got to try and disrupt. Why not just jump in and give some advice you don't have to call a motherfucker out for suggesting cal mag, if you know something , help that it just be informative and move on it's that easy .
View 6 additional comments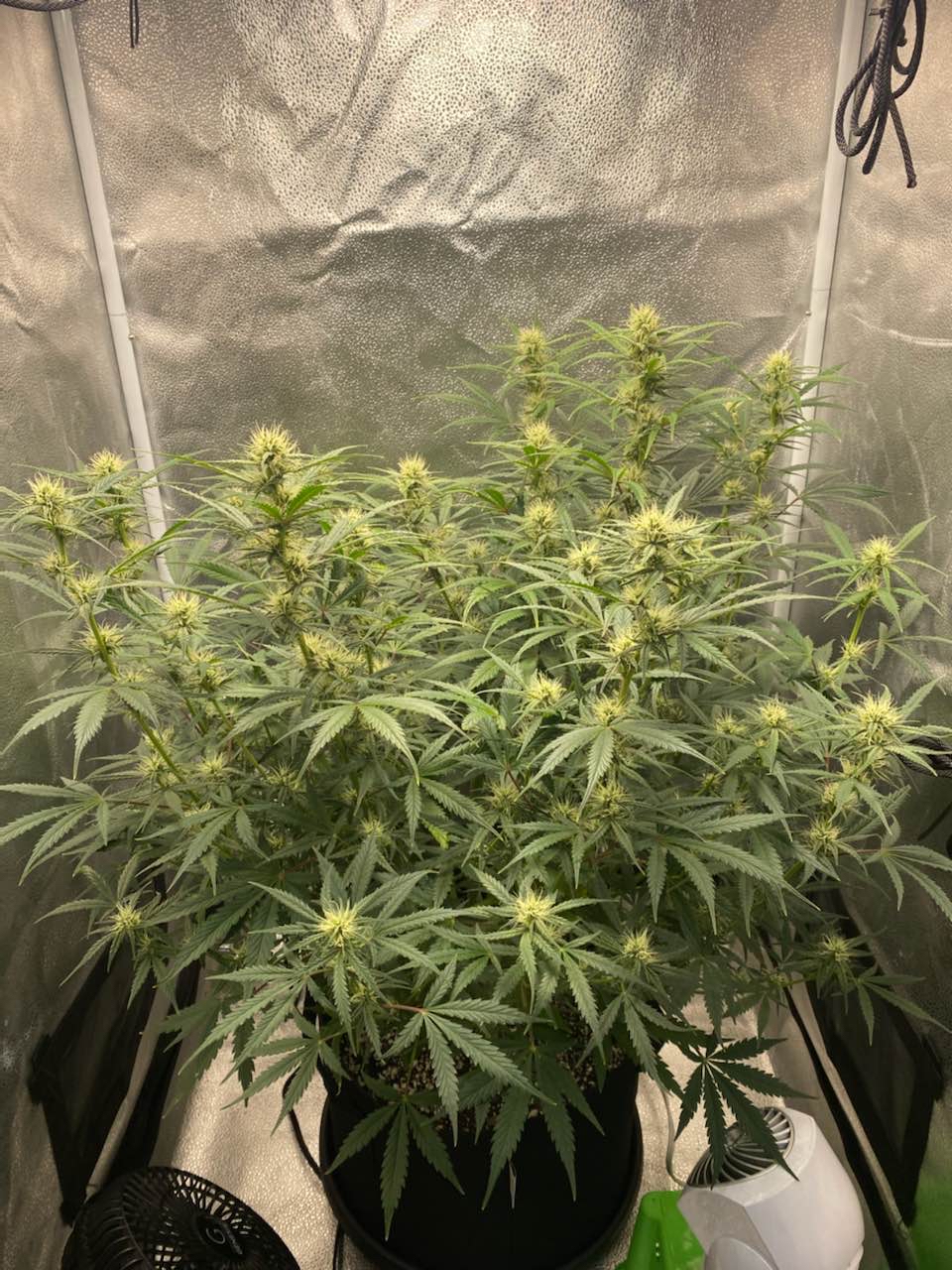 Just H2O, the one further in flower isn't drinking as much now
2 years ago
Flowering well
2 years ago
Moved into separate tents. 1 in 3x3 ac infinity and other in 2.3x2.3 spider. Sf1000 in each tent. 1 gallon H2O each today w/ calmag and 25% fox farm veg and bloom nutes
2 years ago
Getting too tall so took of milk crates
2 years ago
musman Text and what's app +14134244379 to set and appointment and orders And shipping 🔞🔞🔞🔞🔞🔞🔞🔞🔞🔞👍
Looking good! Fimmed plant on right flowering way before the topped one. Don't know if that's why
2 years ago
moridin666 probably just the phenotypes you got, but both looking good :)
weazzyefff Can you look at my purple punch grow diary and offer me some tips please?
View 5 additional comments
4000ml H2O w/ calmag today. A little runoff but not much
2 years ago
kactai You got the SF-1000's going on this grow? Have you harvested with them yet? I'm on day 45 on my first flower run and it looks pretty good. How do you like them? Good yield? Good bud deeper in the canopy? Enough light penetration?
bobbydigital This is my 3rd grow using them and the first 2 are hard to judge bc I made a lot of mistakes(over watering, poor soil drainage, etc.) I bought "better" soil ffof w/ coco and perlite and also started using calmag. My first 2 grows didn't bush out as much but I'm also doing more lst/topping. This grow seems to be getting a lot more bushy growth so I'm hopeful they'll yield way better! 2nd grow was around 2oz of mediocre buds but very hopeful for this grow!
Starting to flower. Watering every other day 3/4 gallon w/ cal mag and just started bloom nutes
2 years ago
Drinking about 2500ml every other day now. Gave 1st nutes just 1/4 strength
2 years ago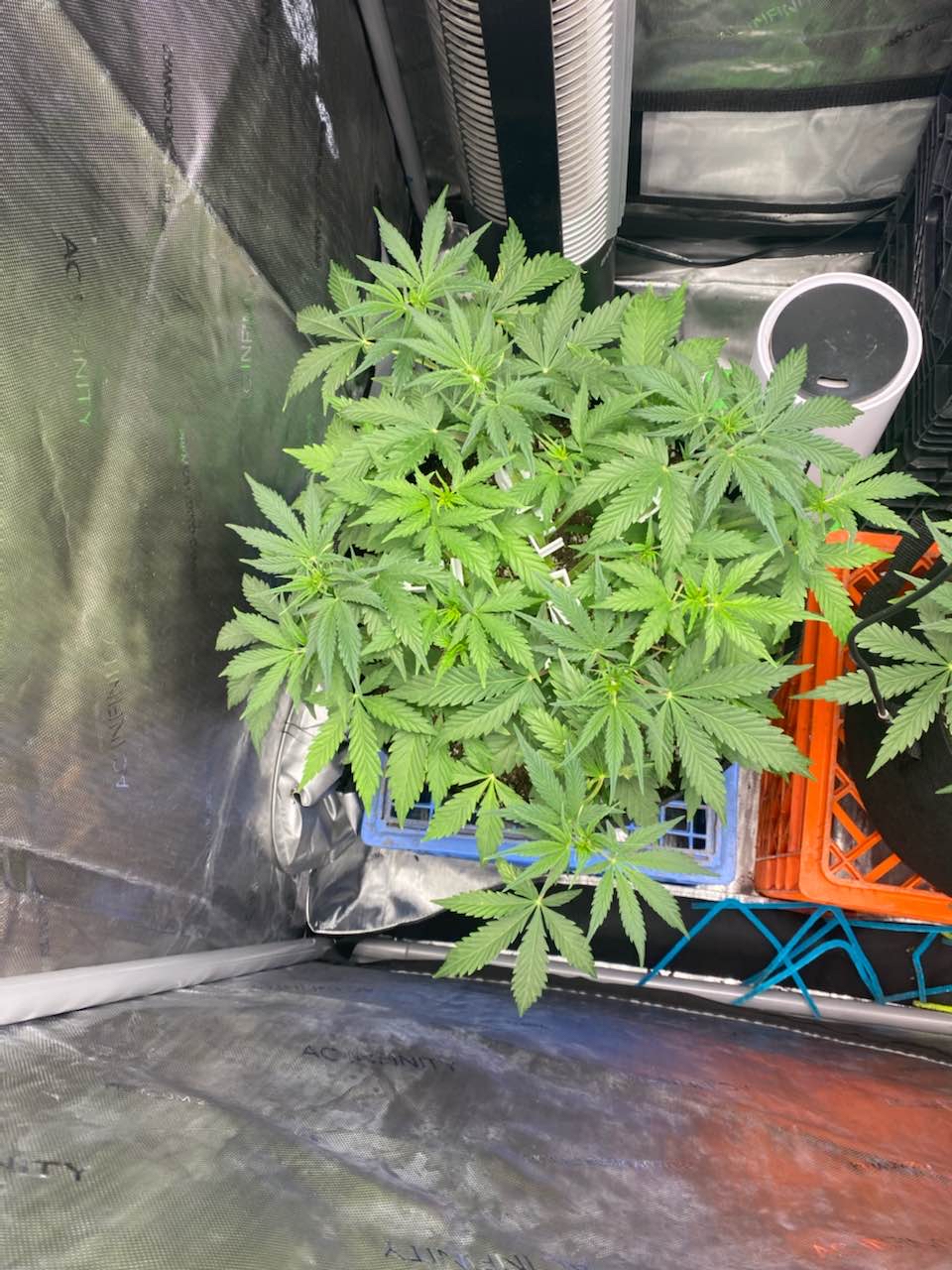 Still just water and calmag
2 years ago
1000ml H2O w/ 2.5 ml(gal) calmag
2 years ago
Fimmed both plants today. Probably should've don't it at previous node. This was after 5th node. Update: went back and topped one bc I'm indecisive..
2 years ago
No water today but they're drinking faster and noticing good side growth even before any lst
2 years ago
600ml H2O today w/ a little calmag
2 years ago
Probably should start lst but gonna wait a little longer. Thinking of fimming but nervous
2 years ago
bobbydigital Still fairly new at growing and I hear conflicting opinions on whether or not to top/fim autoflowers. What you think?
mattekar I'm pretty new as well so I don't want to steer you wrong I'll just say I've heard the same thing topping puts a lot more stress on autoflowers :/ you could always take some clippings and try to root them and try topping the clone to see what it does to the plant so you know for the future?
View 3 additional comments
No water today
2 years ago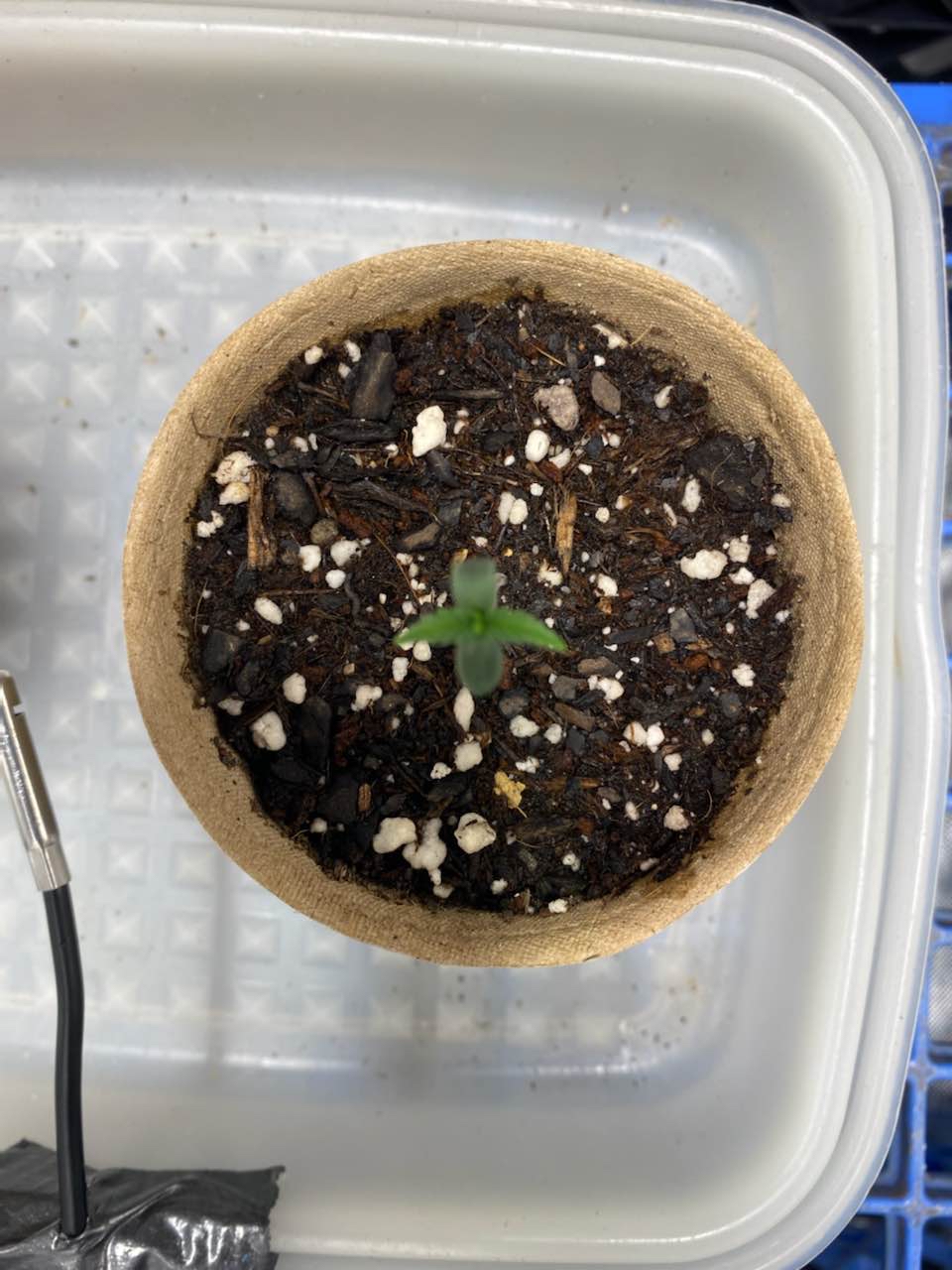 Popped on Friday the 13th kinda stretching
2 years ago