splifswiftns
Star wars grow #2 (alien v triangle a)
Indoor to outdoor grow
2x alien v triangle, started indoors and moved outdoors once things get a bit nicer out.
Mephisto Alien v Triangle auto
Little bowl of salad. 38.05g weight after a quick but effective dry, in ambient temperature. Buds are crispy on the outside and soft on the inside, small stems just about snap when bent. Total weight isn't yuge, but the quality looks great. I didn't expect much out of stretch, but as it turns out, her buds were far thicker and bigger than her sisters, which were airy and leafy. (Shows what I know. )Trimming was not as easy as a lot of other strains, with tons of leaves throughout. Sampled the goodness leftover on my scissors, and look forward to the cure being finished.
4 years ago
Harvest day. Stretch is a little further along, but both look ready to me.
4 years ago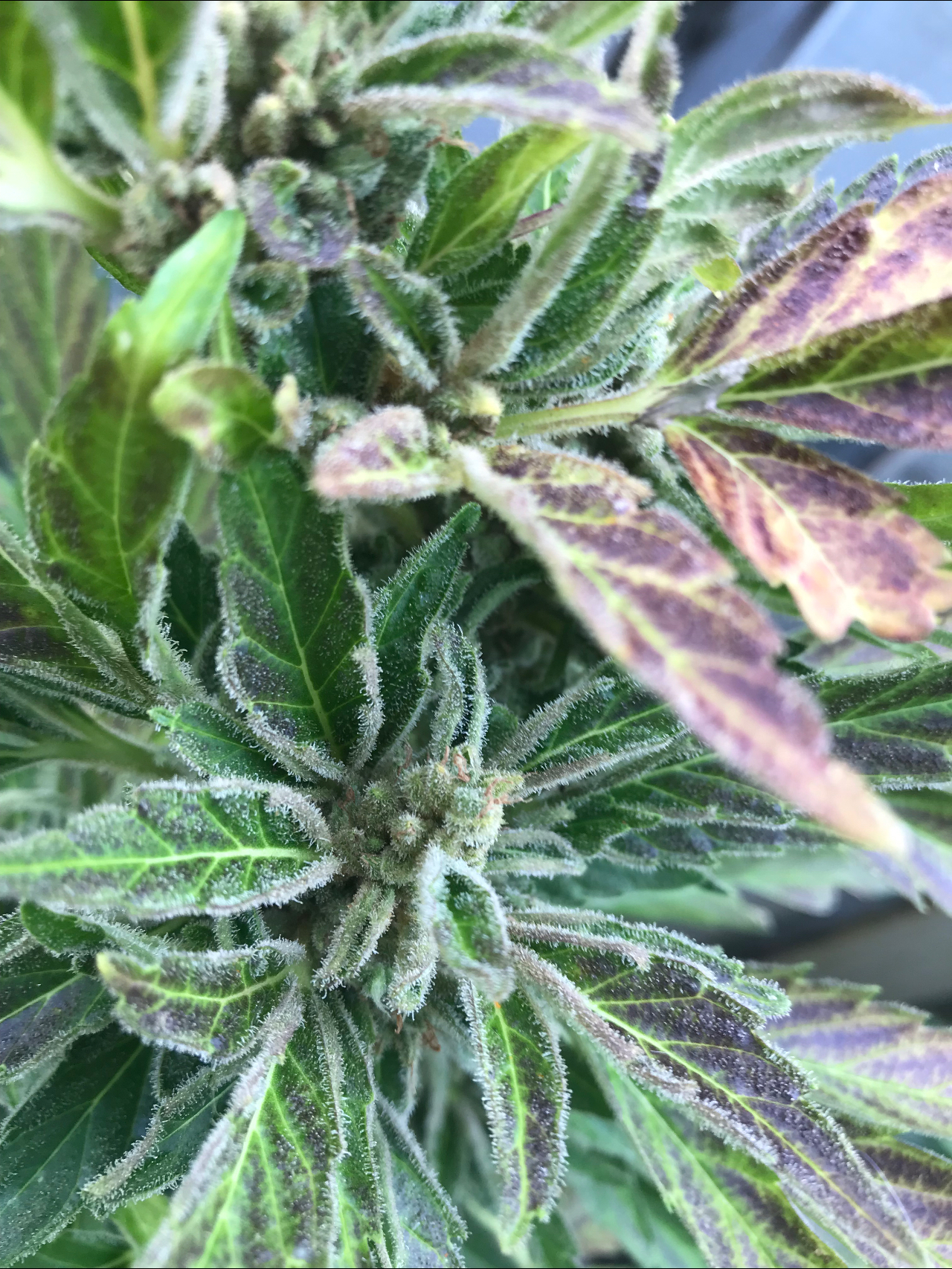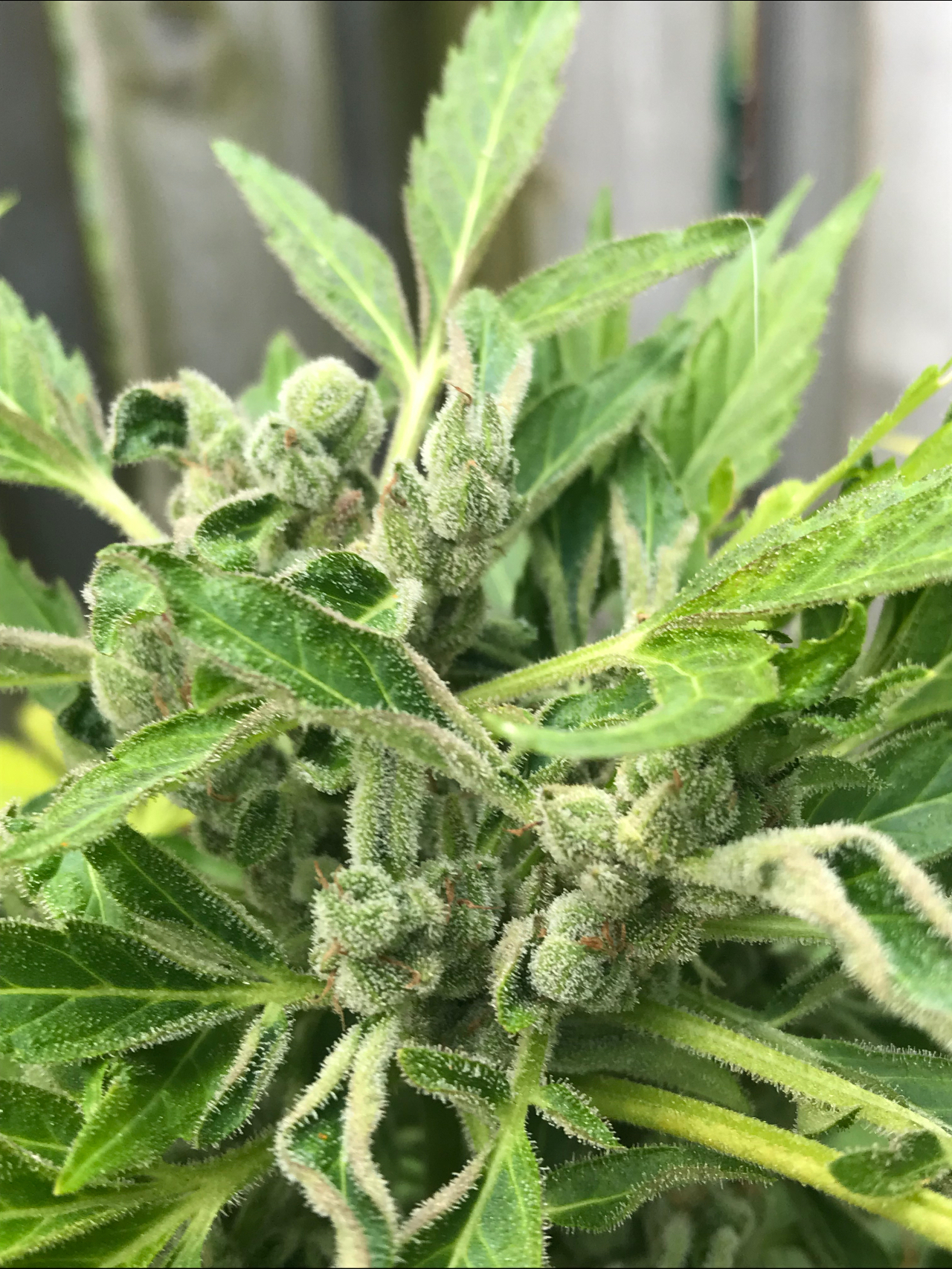 Ladies are looking swell. I clearly have two different pheno's with Stretch starting to show some purple ( nights have been a bit chilly the last week or so). I'm gonna trim some of the fan leaves, in the hopes of upping the resin production, for the last bit of flower. I'll be taking the aliens to my leader, soon enough.
4 years ago
Still a mix of clear and milky trich's. little bit more to go, but looking tasty. Odd looking bud structure, with them being long and thin. Must really be alien.
4 years ago
Getting better all the time. Even stretchy lady's buds are stacking up nicely. Stopped using nutes, just water and rain from here on out. Should be a decent flush.
4 years ago
Starting to check the trichomes a bit closer. I'll likely stop fertilizing, and start flushing with just water. Both ladies doing well, the stretched out one is pretty light in yield, but buds look nice. Coupla weeks out still, I'm guessing
4 years ago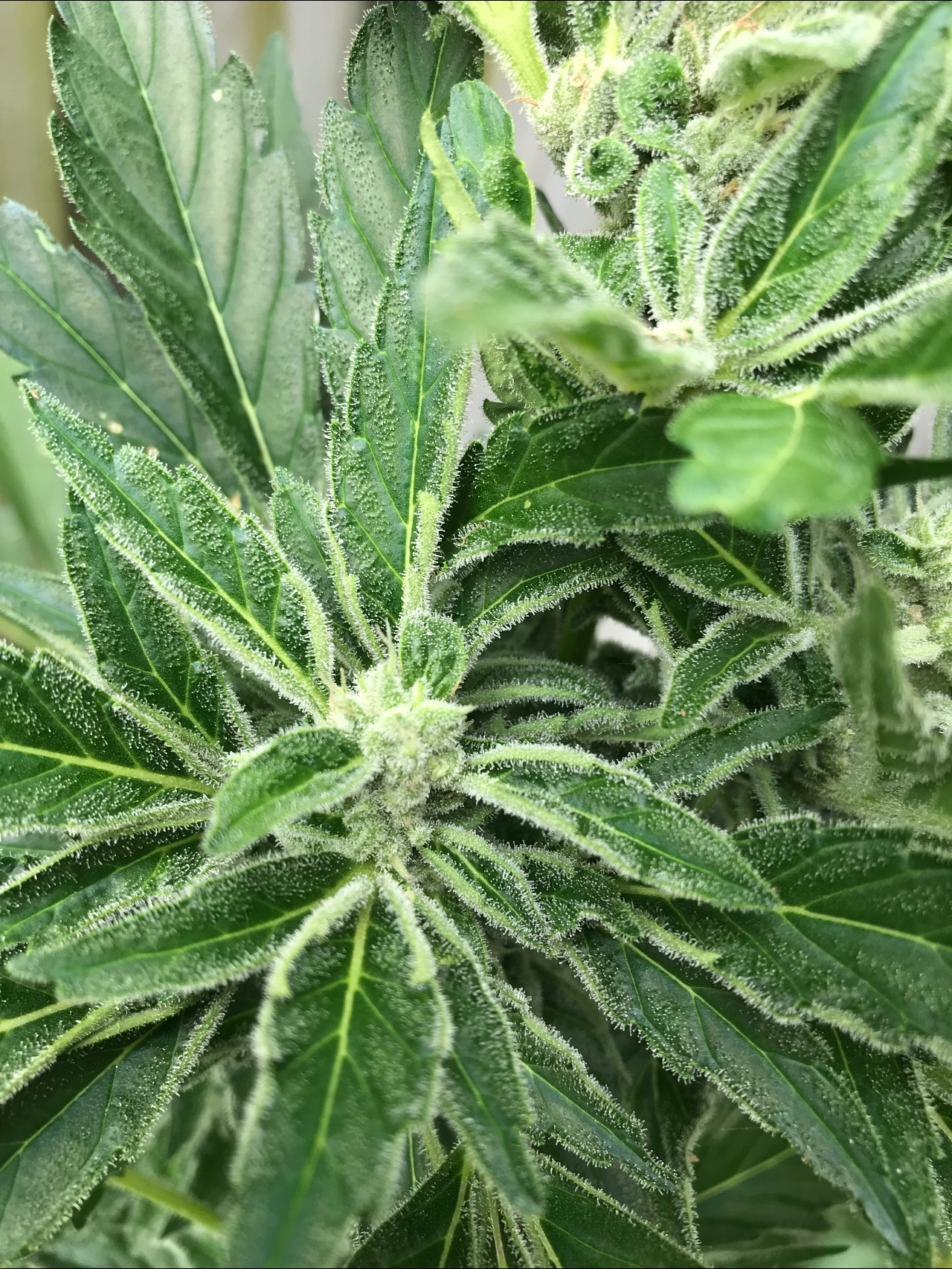 These little martians have me totally excited. I don't think I'll get a ton weight-wise, but the trichomes are building up like crazy. After the morning dew dries, the buds look more white than green. Super stoked, can't wait!
4 years ago
Both ladies are bulking up. Just gave em the last bit of monster bloom. Time to sit back and watch the show.
4 years ago
Moving along here. Just gave these two a dose of monster bloom about 5 days ago
4 years ago
Growing up nicely. Buds are forming well. The first little lady fell over earlier, thought I may have lost her. (Whew!) she's stunted but doing ok. Both were topped around week three, hopefully not too late for an auto strain.
4 years ago
Coming along nicely. Little bit of stretch there, but they are healthy and doin well.
4 years ago
Suns out, guns out... little ladies flexing outdoors. Transplanted to 7l air pot.
4 years ago
Things are happening.
4 years ago
Not much to see here.
4 years ago