de_leaf
Super Critical
Unsure of strain
It was meant to be an auto Kush not sure what's happened because it's definitely not. It's struggling perhaps too much nutrients.
Harvest time! IM so excited! Best plant I've grown! Buds next to 500ml monster can. Photos don't do it justice!
3 years ago
Mystrain420 What you feeding her? Growing in?light distance? How far into flowering?
Looking juicy!
3 years ago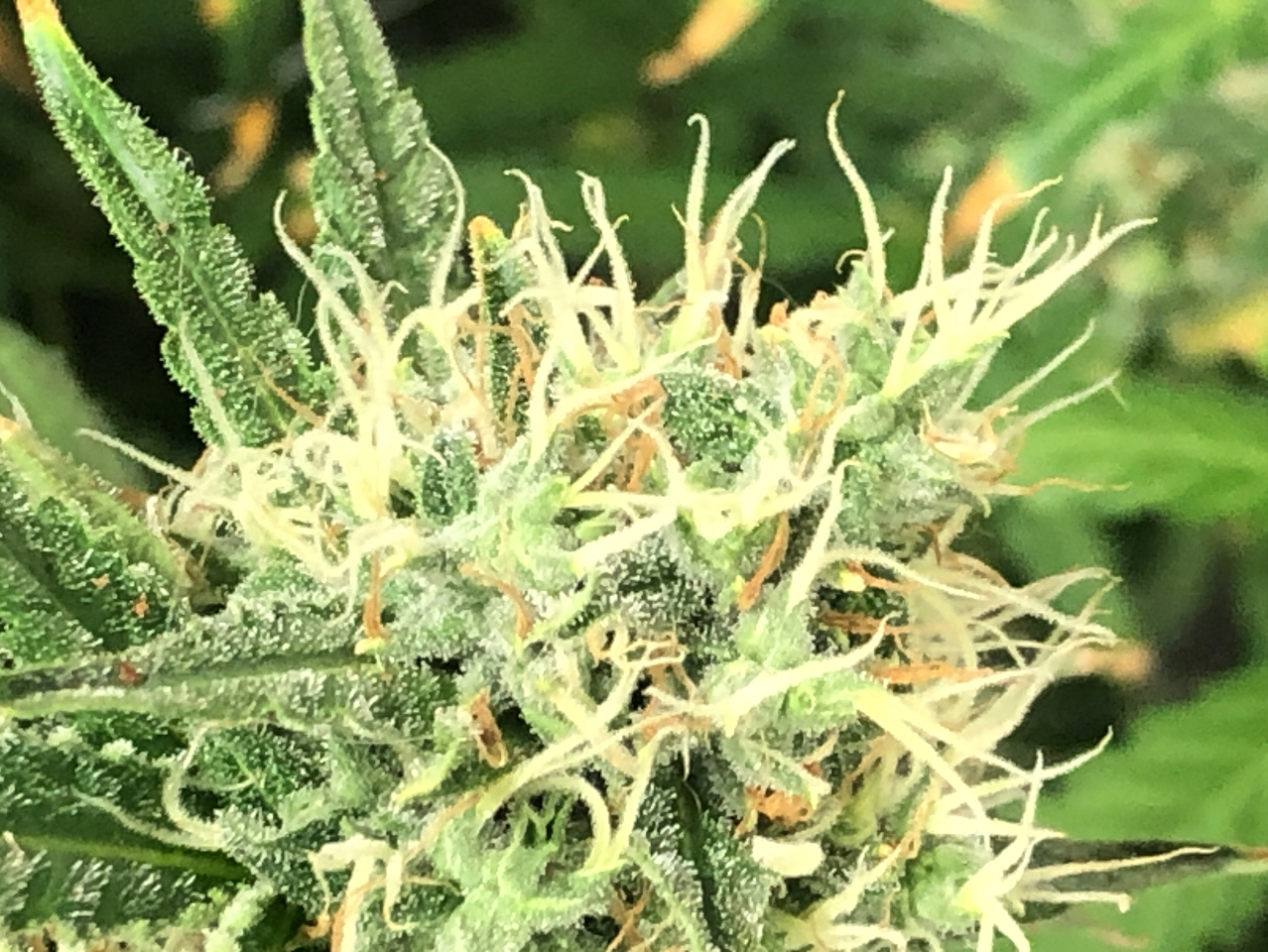 😊 dropped the nutrients 1 more week then begin flush for 2 weeks
3 years ago
33 day of flower buds fattening but plant doesn't look healthy. Leaves dropping. Starting to get very sticky
3 years ago
Mystrain420 Add more info and perhaps some of the experienced growers here can help. What are u growing in? Leafs drooping typically have to do with the amount u water. If it was nutrients then the tips of the leafs would burn only.
De_leaf Growing in coco. I got the seeds from Seedsman and they said it was auto Kush. But the other auto Kush I grew looked nothing like this one. That one I already harvested and I started them at the same time. I'm using house and garden nutrients.
Mystrain420 I see slight burn on the tips I'd flush since it's coco that'll be easy to do then lower the feed. I've never grown an auto personally but she's huge 👍🏾. I know u can water 2-3 times a day in coco. I'd suggest asking a user here named qeez they're great with autos