Black Cherry Punch
Pyramid Seeds
BCP
Been a while since updated - PH5.7 - EC2.1
4 months ago
Bushy as hell. Really tight node spacing, took off all the small inner growth- EC1.7 - PH5.8
5 months ago
Veg tent now has the Mars TS3000 (as of about a week ago) and the plants are grateful. Also been re-potted into 3gal fabric.
5 months ago
Need more light in this tent
5 months ago
HammertimeAZ Definitely. Try taking a generous handful of worm castings and spread it over the top soil. The water. You should see significant changes.
Feed PH5.7 - EC1.5
5 months ago
Settling into the new pot
5 months ago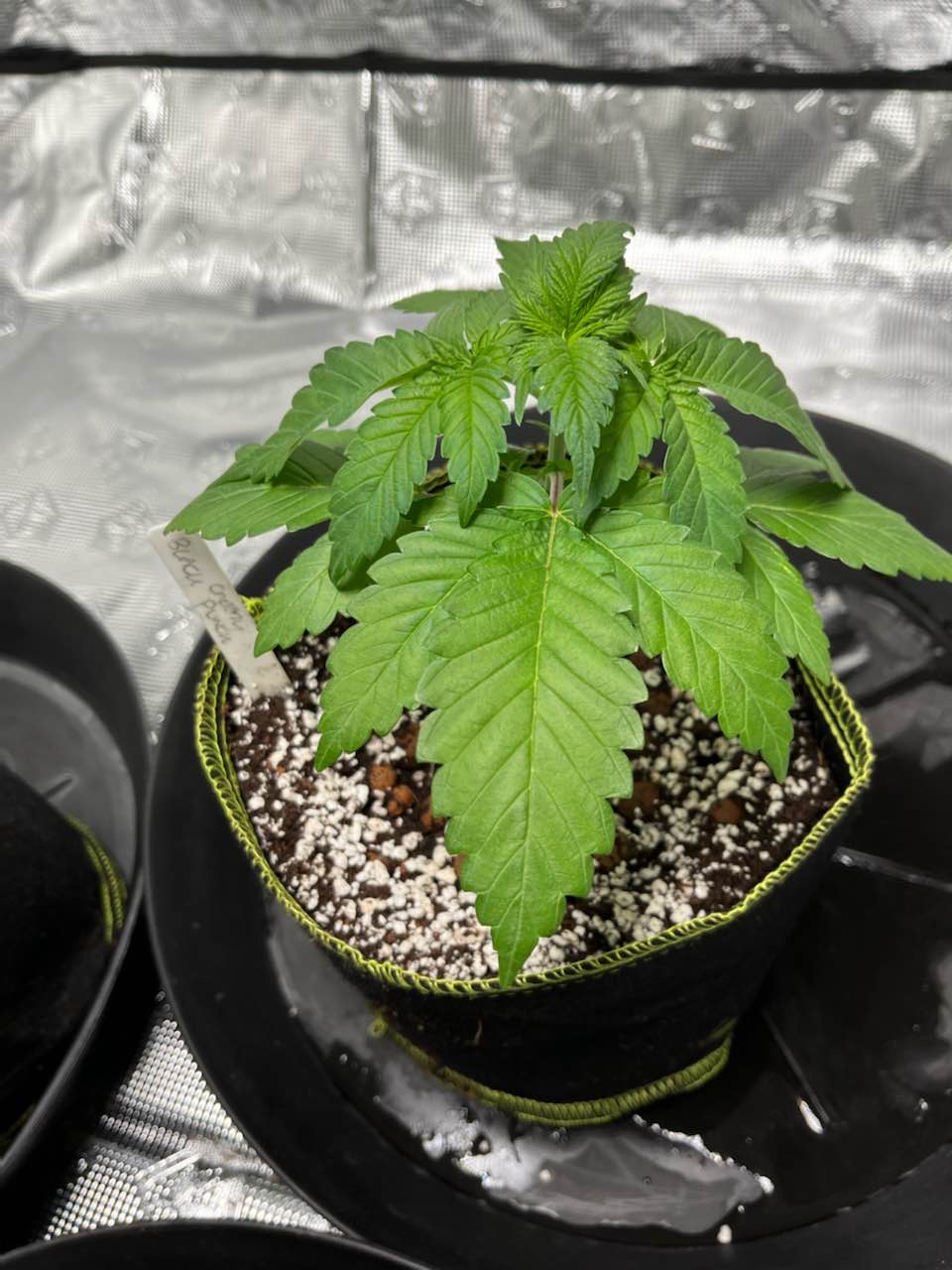 Re-potted into 1gal fabric - feed EC5.8 - EC1.5 - she was a little thirsty before the report hence the drooping
5 months ago
Black Cherry Punch is doing much better than the Red Afro. Germinated at the same time
6 months ago
Maybe lacking some nutes? But tiny burnt tips 🤷🏻‍♂️ maybe a little too much? In coco btw
6 months ago
Coming along nicely - started with a small feed today - PH5.8 - EC0.7
6 months ago