grassvalleygrow
Outdoor summer 2018
Summer 2018
Outdo
Mendo breath, sour D, forbidden fruit, jack herrer, fire OG, gelato, GG #4, sunset sherbet
Gelato was my personal favorite this round. 700 grams a plant in 65 gallon smart pots.
5 years ago
What a season.. really excited for the things coming in the next year on my farm! Hope everybody had a great season
5 years ago
Ontariogrower Beautiful results! I'll be following to see the future grows.
Forbidden fruit🔥
5 years ago
Sirsmokesalot Brother that's just amazing. My next mission is gelato. Had some from a clinic in NorCal. I think it was 41 or 43 can't be exact but it was exceptional. May I ask what do you think of gelato,any particular breeder? Are they a difficult or easy plant to grow. Am indoors and my temps are 82 to 85 humidity 45 to 50. 3 LEDs stated at 1950 draw from wall is total 1200w. Aloha
Grassvalleygrow Hey man sorry took so long to get back been a busy few weeks for sure! This cut is gelato 33 from Smith fire farms in Humboldt. By far the best cut of gelato I've ever heard
View 1 additional comment
Sirsmokesalot Nice. I want that to be my drivers license picture. Sorry a wee irresponsible due to too much smoke. Nice must smell awesome.
Sirsmokesalot Ahh nice. Next time I am gonna try to fit a mountain in my wee grow bag. Ha ha ha Awesome pictures. Aloha
Forbidden fruit in 100 gal.
5 years ago
Forbidden fruit ya heard
5 years ago
Some more furbidden fruit action
5 years ago
Shrbet post compost tea. Also got to sample some of this pheno out of the greenhouse today.. one of my favorite strains to date. Fuuuuuuucking ripped
5 years ago
Sirsmokesalot Wish I could fit that in my 4x8. Definitely have to get a bigger dirt pile to play in
Sirsmokesalot I'll have to print that pic and show my wee plants what a real plant looks like. Nice. One day...
Grassvalleygrow Haha keep doin your thing my man.. the herb gives back what you put into it✌🏻
Bigbzkidd Your ladies look awesome bro man harvest time will be lovely
Forbidden fruin in 100 gal
5 years ago
Sirsmokesalot Nice. Looking at my 4x8 and dreaming of an outdoor grow. One day... just started about a year ago and want to grow everything ha ha. Aloha
Grassvalleygrow Love growing outdoor it's really amazing what Mother Nature does to your trees. 👌🏻✌🏻
Bringing this dead clay back to life
5 years ago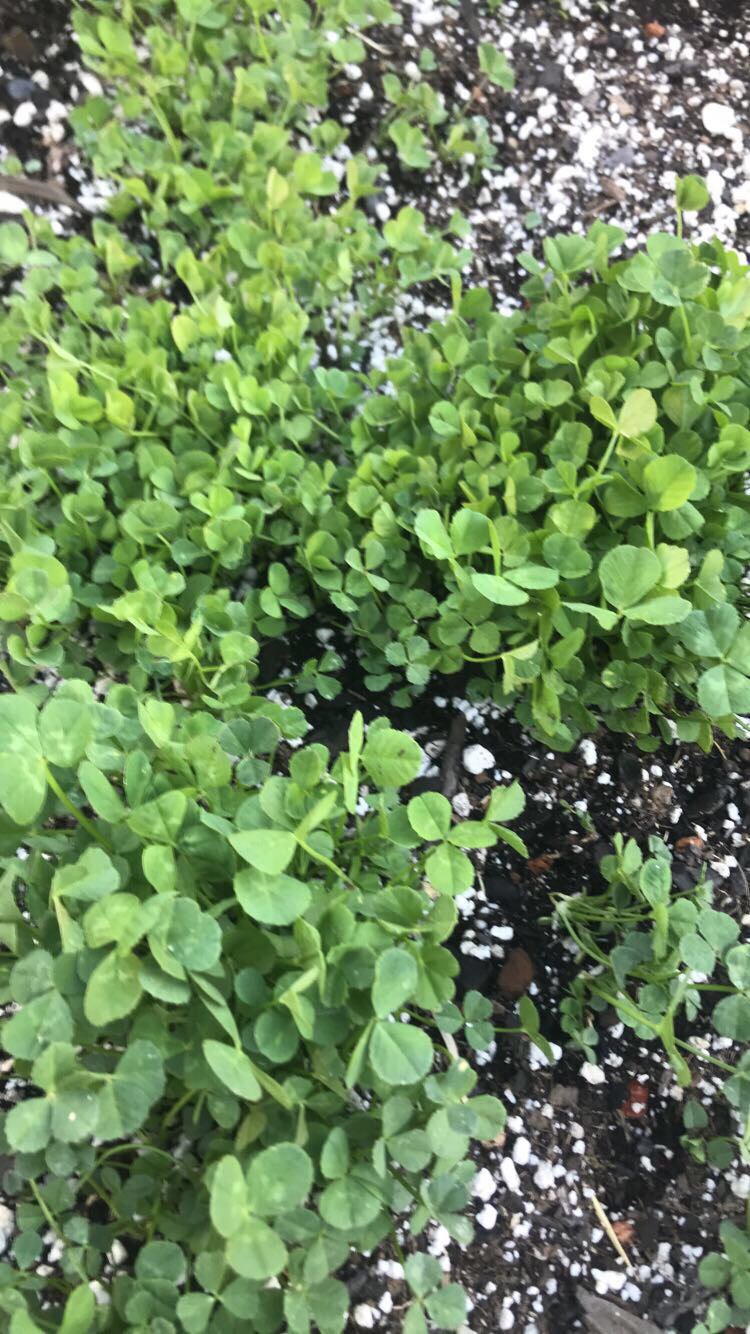 Second cover crop on 400 gallons growing in. Crimson clover about to be turned over and layered under compost and hay
5 years ago
View 1 additional comment
Mendo breath in the beds
5 years ago
Headband should be transplanted in the next couple weeks. Dutch white clover starting to sprout on pots (100 gal).
5 years ago
Humboldt headband
5 years ago
Humboldt headband
5 years ago