Fourth LED grow
Summer 2022
Fourth LED, second RDWC grow. Pushing for 2 grams a watt on this one…!
Week 12 - Final harvest 4437 grams, 1.71 grams a watt. 2 grams a watt still illusive but I'm hopeful I'll get it soon. Going to have a big clean & service all the equipment over the next few weeks. I'll try a different strand something with different characteristics. I'm happy overall start to finish was within 13 weeks, including drying time. Finished product has come out noticeably better. Less airy, more dense & mature buds. Still not what I usually produce quality wise, but I'm putting it down to strand genetics. Looking forward to starting again 🌱
6 months ago
View 1 additional comment
Week 11 - Harvest ✂️
6 months ago
Week 10 - Start of the flush 🌳
7 months ago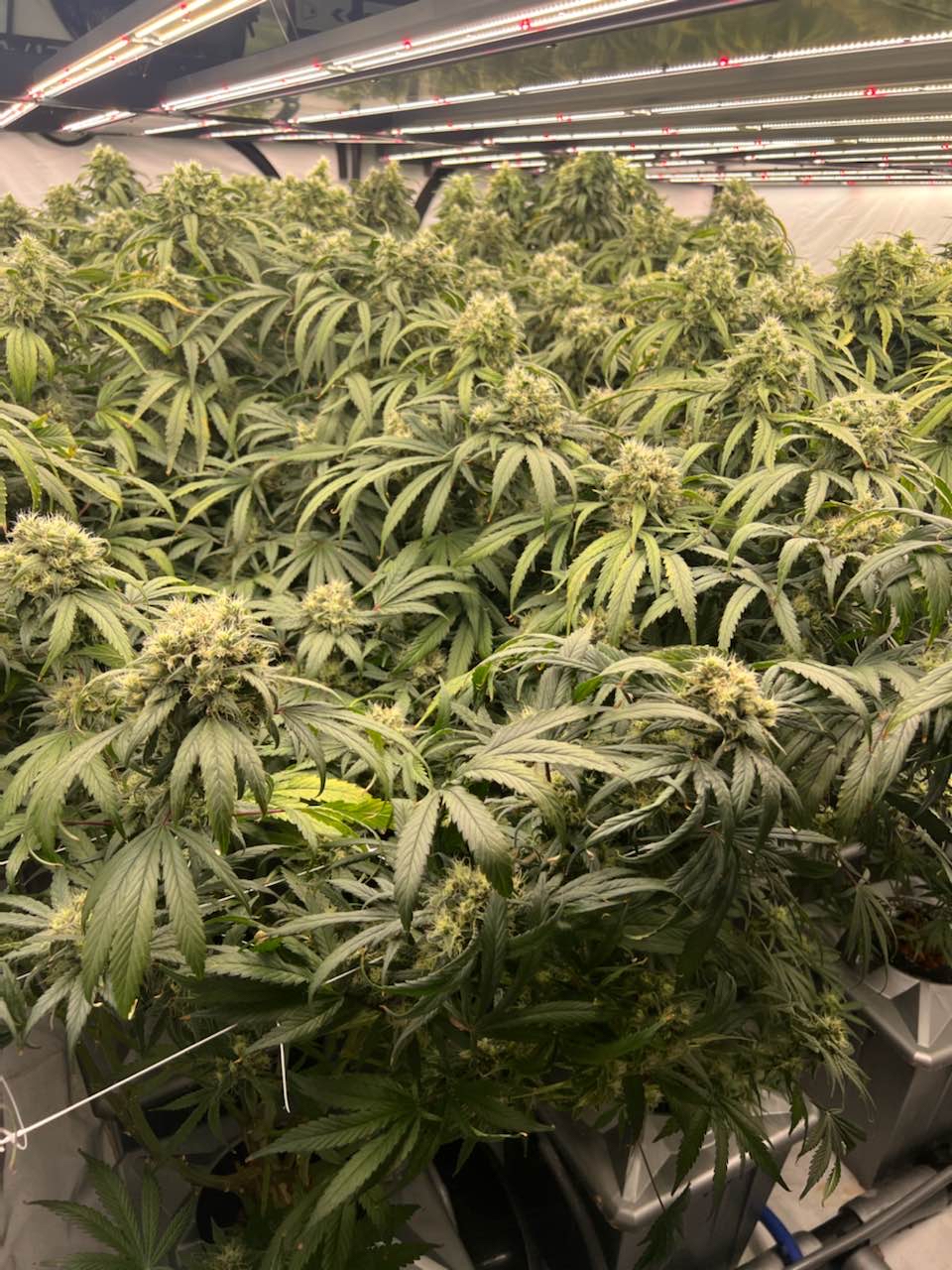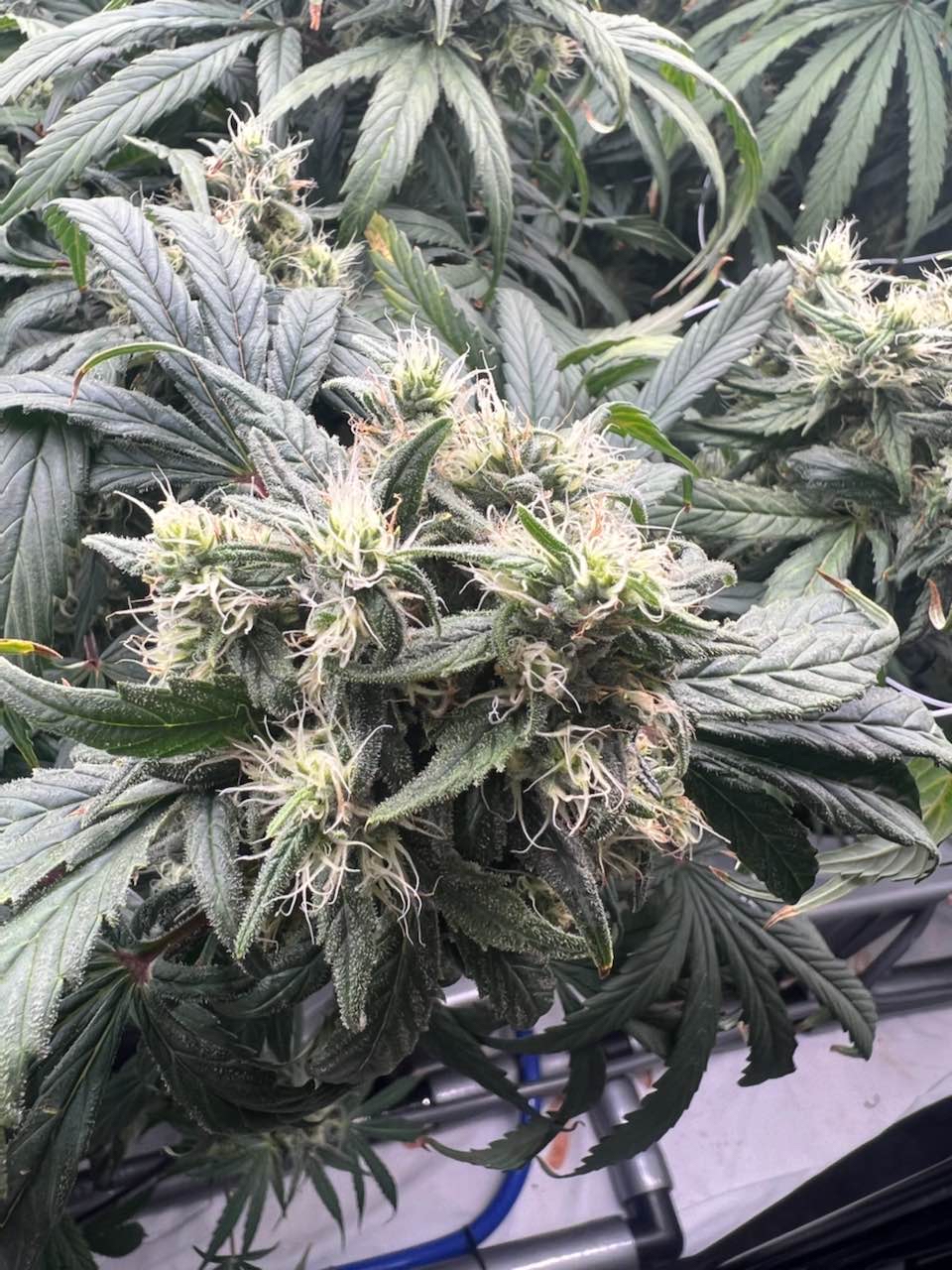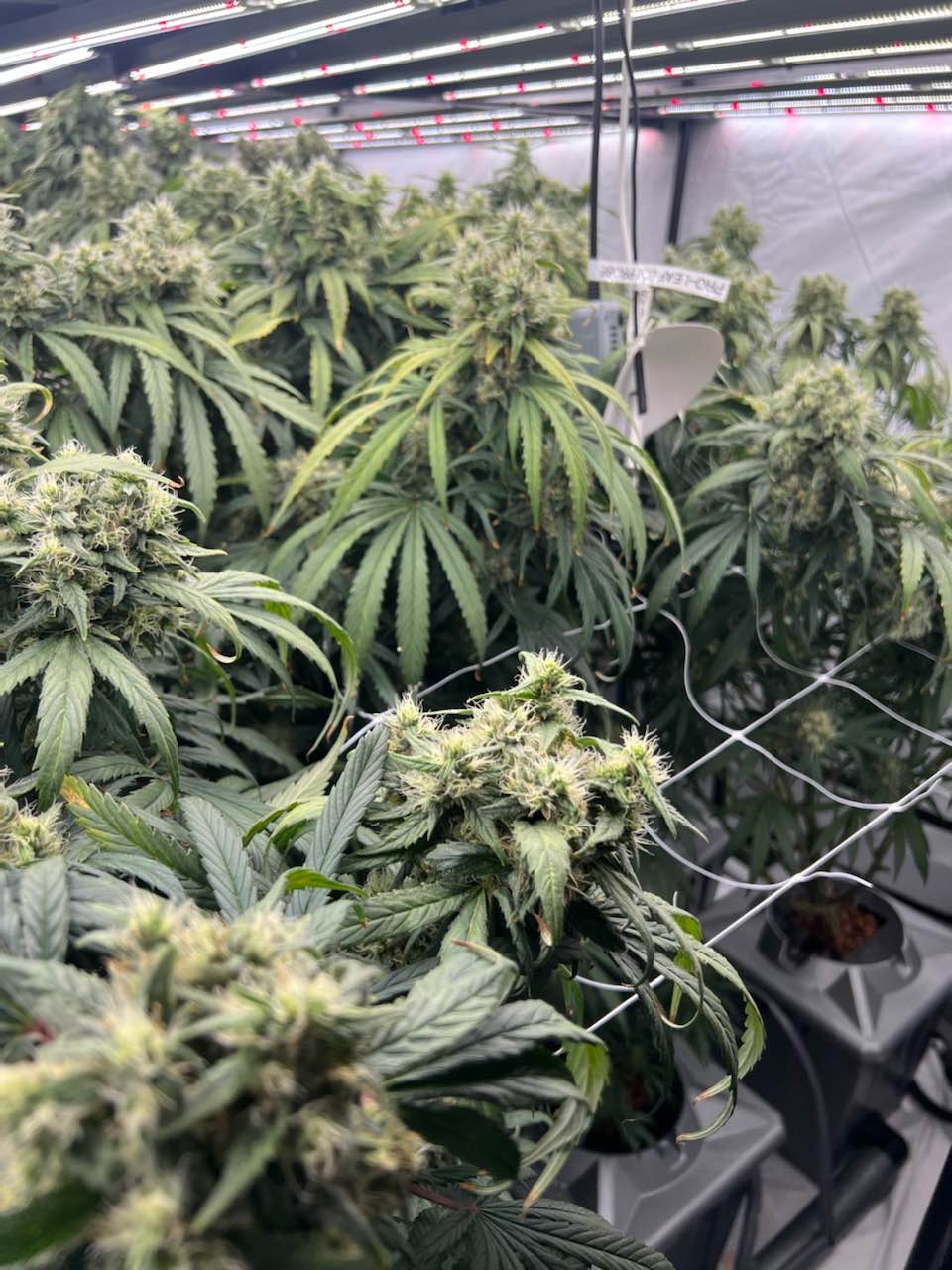 Week 9 - Last week of nutrients 🌳
7 months ago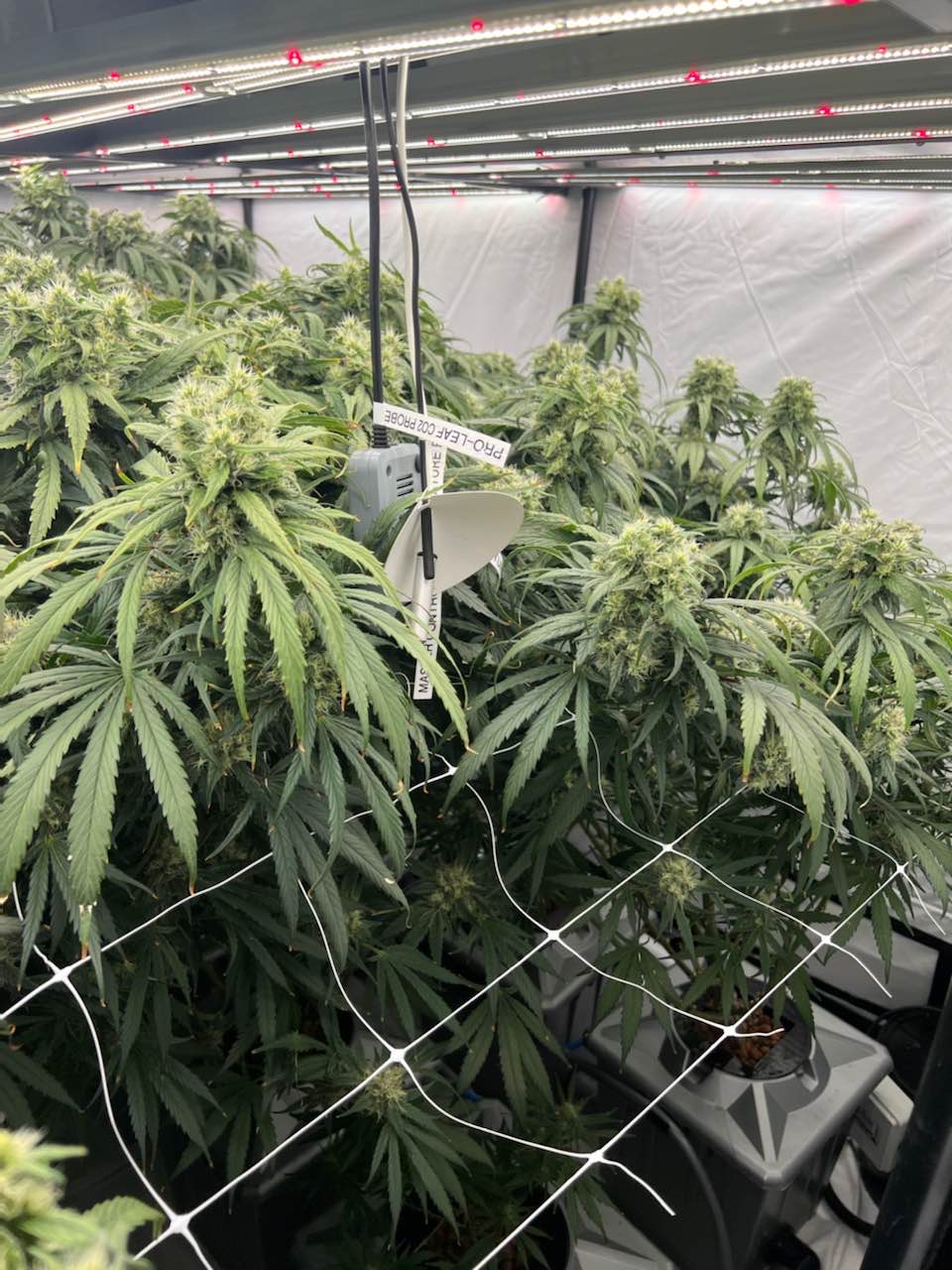 Week 8 - just doing their thing 🌳
7 months ago
Week 7 - Few photos of how things are going 🌳
7 months ago
HeritageSecretGarden Hey Bro they look like they are suffocating you got too give it a huge trim, bro you have done well but I think if you don't thin it out your yield and quality is going to suffer just my observation
Gavita Jay Yeah they got to big again, won't be doing anything to them now. Just leave them to finish off & go again with a 1 week Veg & see how they do…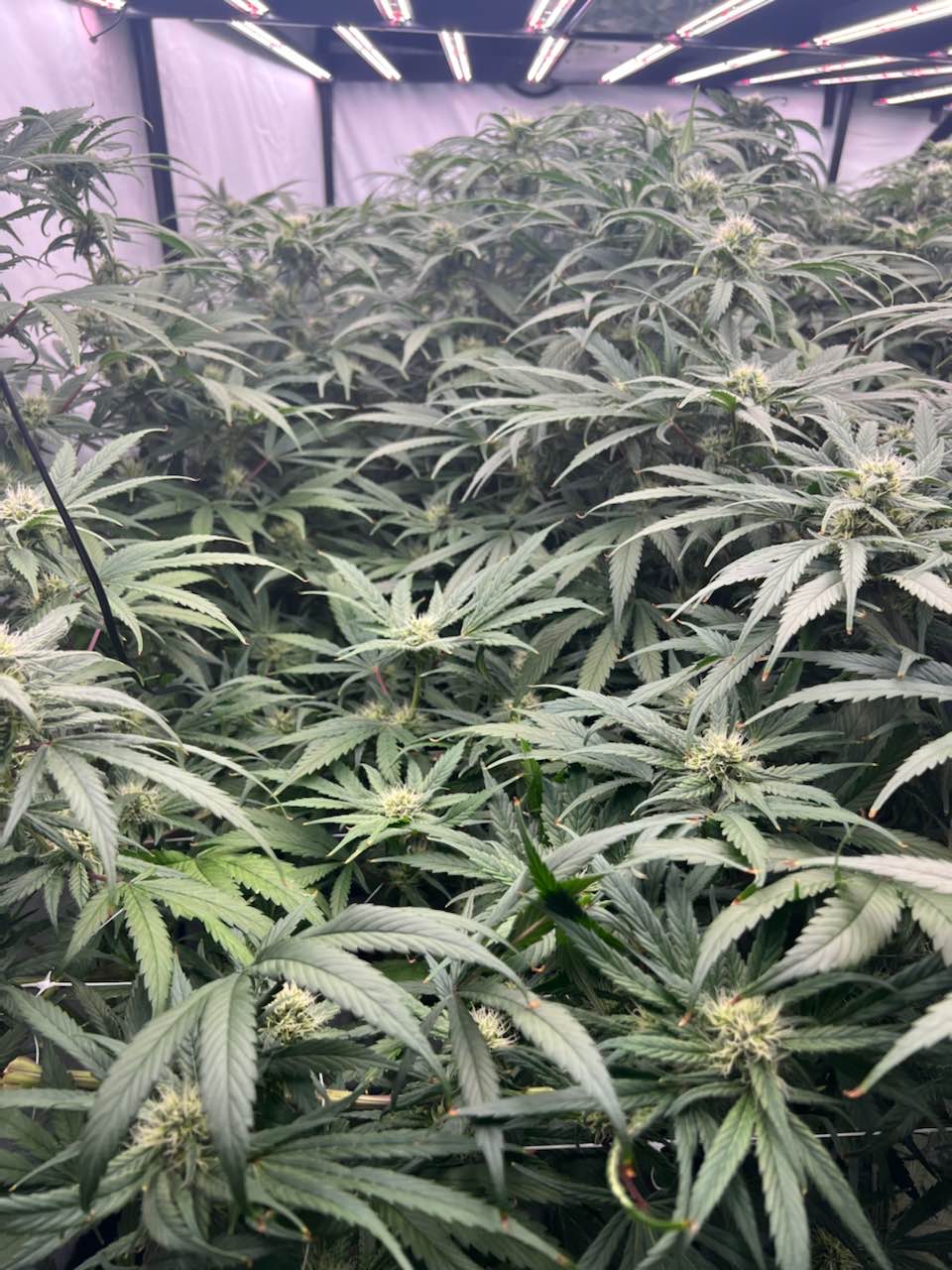 Week 6 - Just letting this one finish off, they've got to big again 🌳
7 months ago
Gavita Jay Thank you, would like it looking better but is what it is ☺️
Week 5 - Looking like I never even defoliated, hopefully they don't get to much bigger & drop a little. Definitely looking like one week veg next time, got 3 stragglers as well!!!
8 months ago
Gavita Jay Thanks, the jungle has been a pain in my ass recently. I want it more like a hedge 😅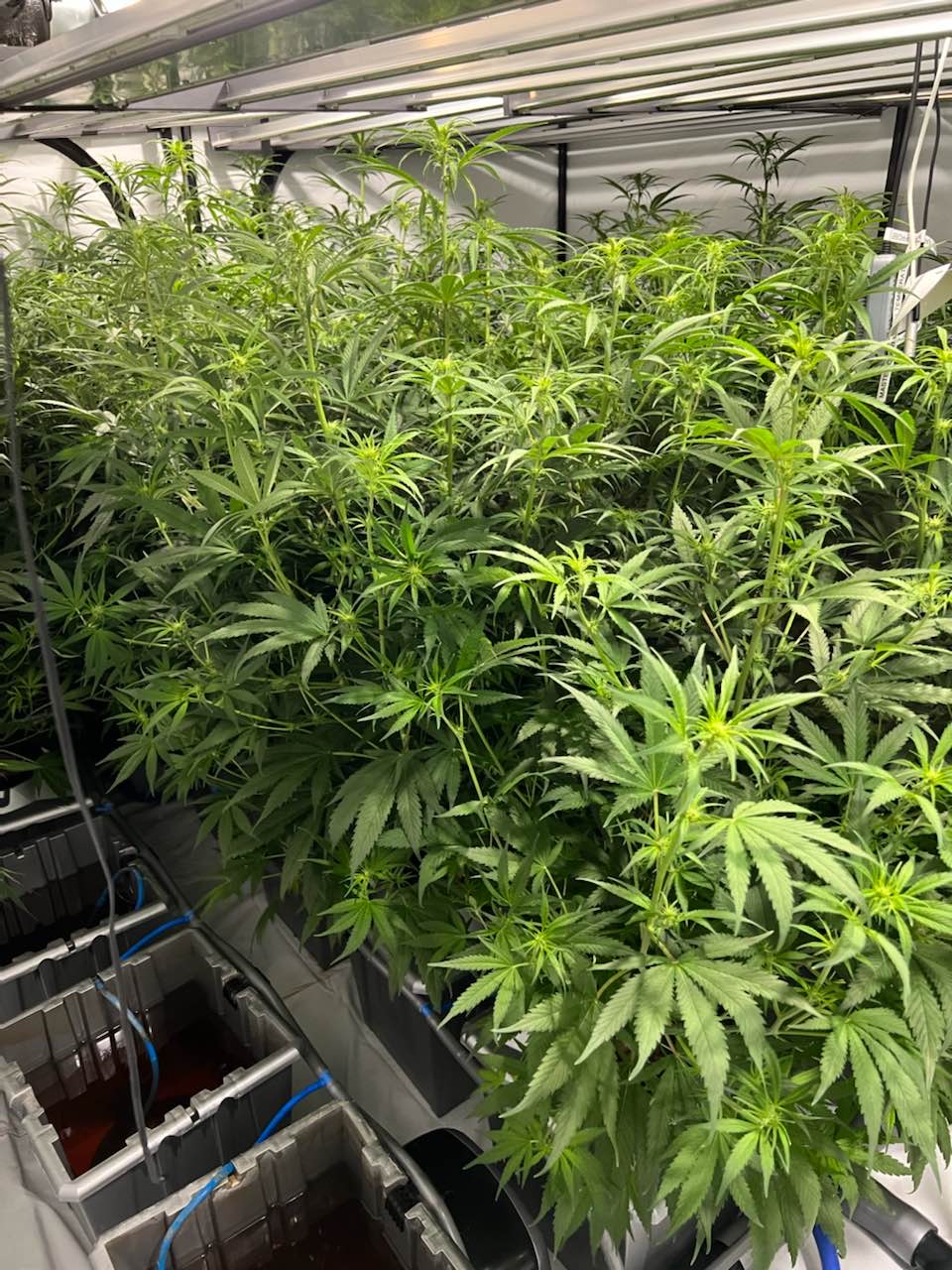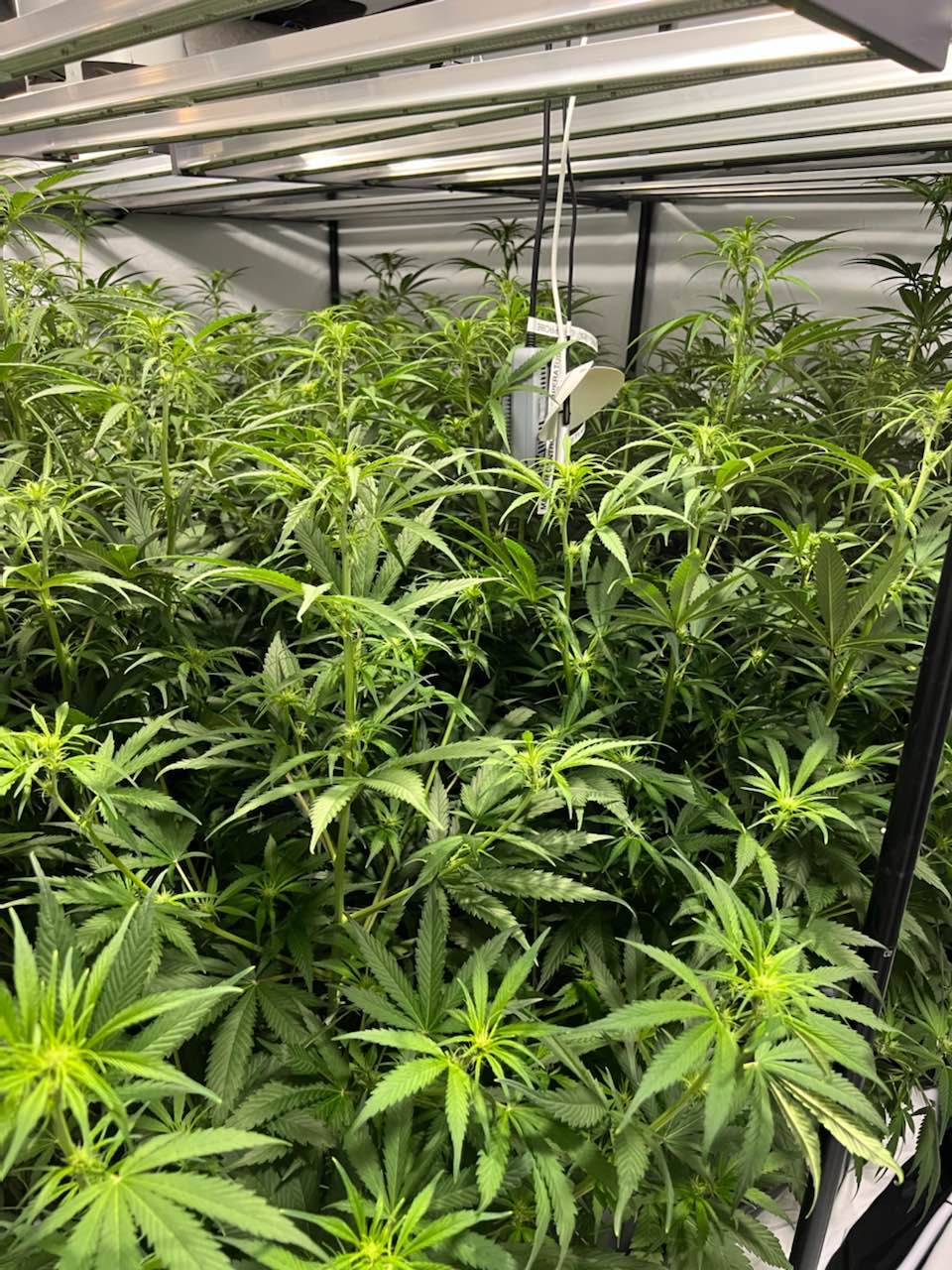 Week 4 - Did a massive defoliation today, I can't believe how much they have grown. I'm going to have to do a 1 week veg next time. I was quite aggressive this time around with the defoliation. In hopes that what would be left, will mature into decent size buds. Want as much bud sites as possible, to receive light. Got three smaller ones that don't seem to be growing at all 🪴
8 months ago
GaRaGe GrowN Dam that was a full days of work lol 😂 looks great 👍🏼
View 1 additional comment
Week 3 Flower - Start of week 3, the growth so far is impressive. This last week before defoliating should give a nice base to work with. Will be defoliating, lollipopping and super cropping quite aggressively, come this time next week. The 3 small ones seemed to have gain good size as well 🪴
8 months ago
Week 2 Flower - They have really started to grow now. One more week of veg nutrients (E.C 1.4) then I'll switch to flower nutrients. Stretched a good amount and re-leafed quite a bit. During the first week of 12/12, despite the definition. I did two days in to the switch 🪴 still got the three smaller ones trying to catch up. Hopefully they will at least have a massive main arm 😅
8 months ago
View 2 additional comments
Week 1 Flower - Bit pushed for time, I had to defoliate & lollipop two days into flower, instead of just before. Had quite a bit of growth in the middle of the plants, which I just cut out on most. Three of them are really small, hopefully after cutting away the dead bits, they will pick up now 🌱
8 months ago
G-Thang How big is your tent? You plan on growing them all the way out in there?
Gavita Jay 2.4m x 2.4m x 2m have a look at my previous grows & you will see how big they get. But the answer is yes, I plan to fill out the whole space. Ideally you shouldn't be able to see the floor come peak flower 🌳
View 1 additional comment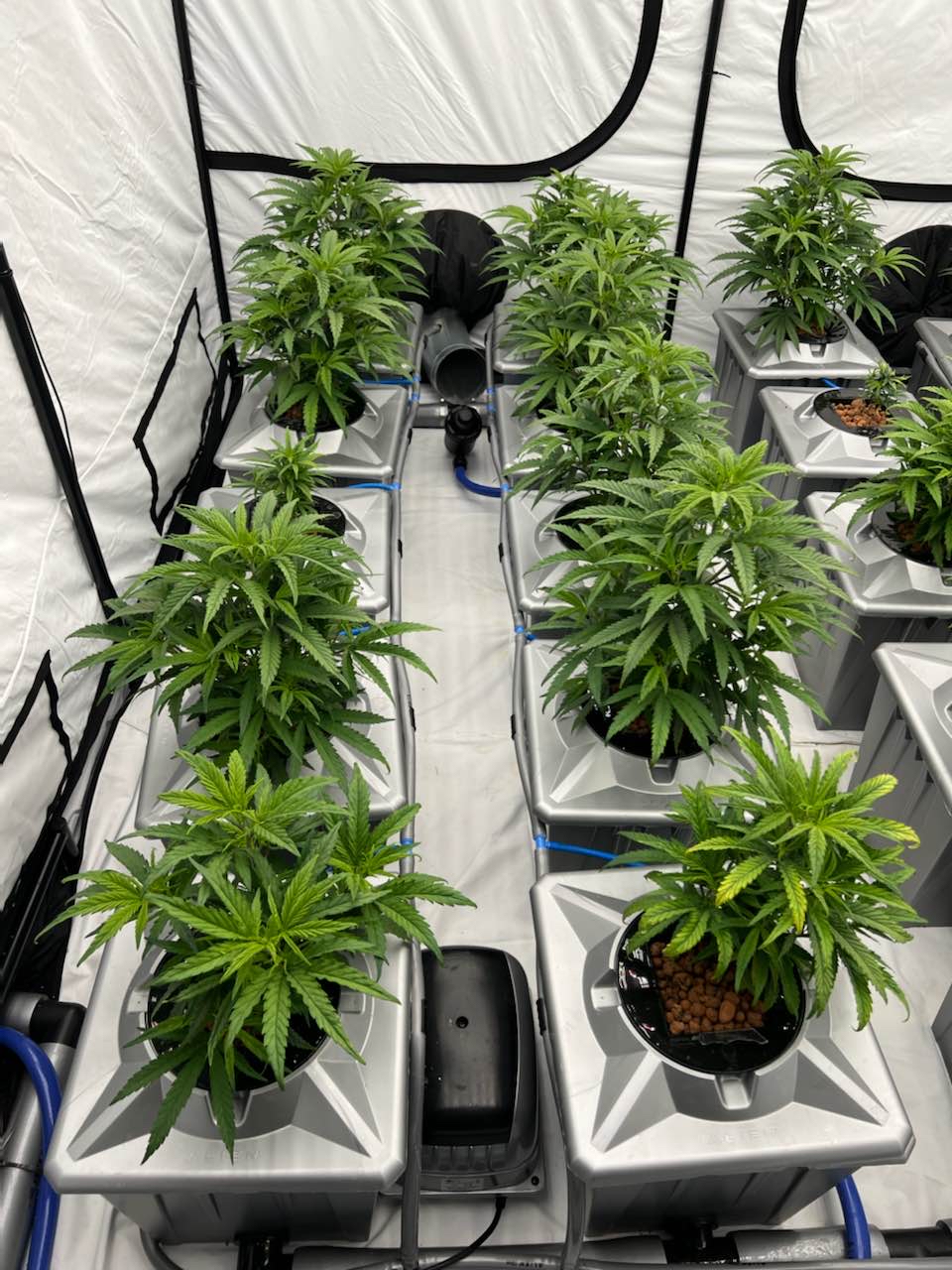 Week 2 Veg - Last day of week 2 in veg, I'm running a short veg cycle. Got 3 plants that are really behind, I'm trying to not have the majority of the canopy overgrown. So switching now will be more beneficial for the majority. I'll do a light defoliation & lollipop in the next few days. To further promote growth of the structure I want 🪴
9 months ago
View 1 additional comment
Week 1 Veg - One week in & they are looking  fantastic. I upped the E.C (1.2) about 4 days in, as things were moving so fast. Root system is developing nicely, have a few that aren't growing as fast, but the roots are establishing underneath. Hopefully they will pick up in the next week or so. Then I can switch to flower, really tight spacing on the growth so far 🌱
9 months ago
Gavita Jay Thanks wanted to go again with the OG as I know I can do much better 🌳
Week 1 Veg - Cuttings have been in the 4 inch rock wool cubes for 4 days now. Roots are starting to come through & growth is picking up. Aiming for a 2-3 week veg to control the final height a bit more
9 months ago
HeritageSecretGarden Sorry damn auto correct didn't see it did that til commented back I really said damn hella sick set up lol
View 2 additional comments
Week 1 Veg - Just received the new OG cuttings, they have been under the light for half a day now. Started off on full power & 1.1ec, they have grown a little bit already. Just waiting for the roots to establish in the 4 inch rock wool cubes & I'll up the feed from there
9 months ago