🎆ᖘ ꀤ ꈤ ꀘ 🎠ᖇᑌᑎTᘔ💕
Let me GET IN THERE !
Let's see who can stay in the game 🥅🍃
🟣 Both are doing good , I relocate them a lot because of the weather lately sometimes to sunny for too long or Rain 🌧 an entire day. *️⃣
2 years ago
Both in need of repotting 🪴! I haven't tended to them for 6 days 🙀🥴. I was on vacation🤗🙌. Thank God , the sun and rain ! they are STRONG , & grew 🌿
2 years ago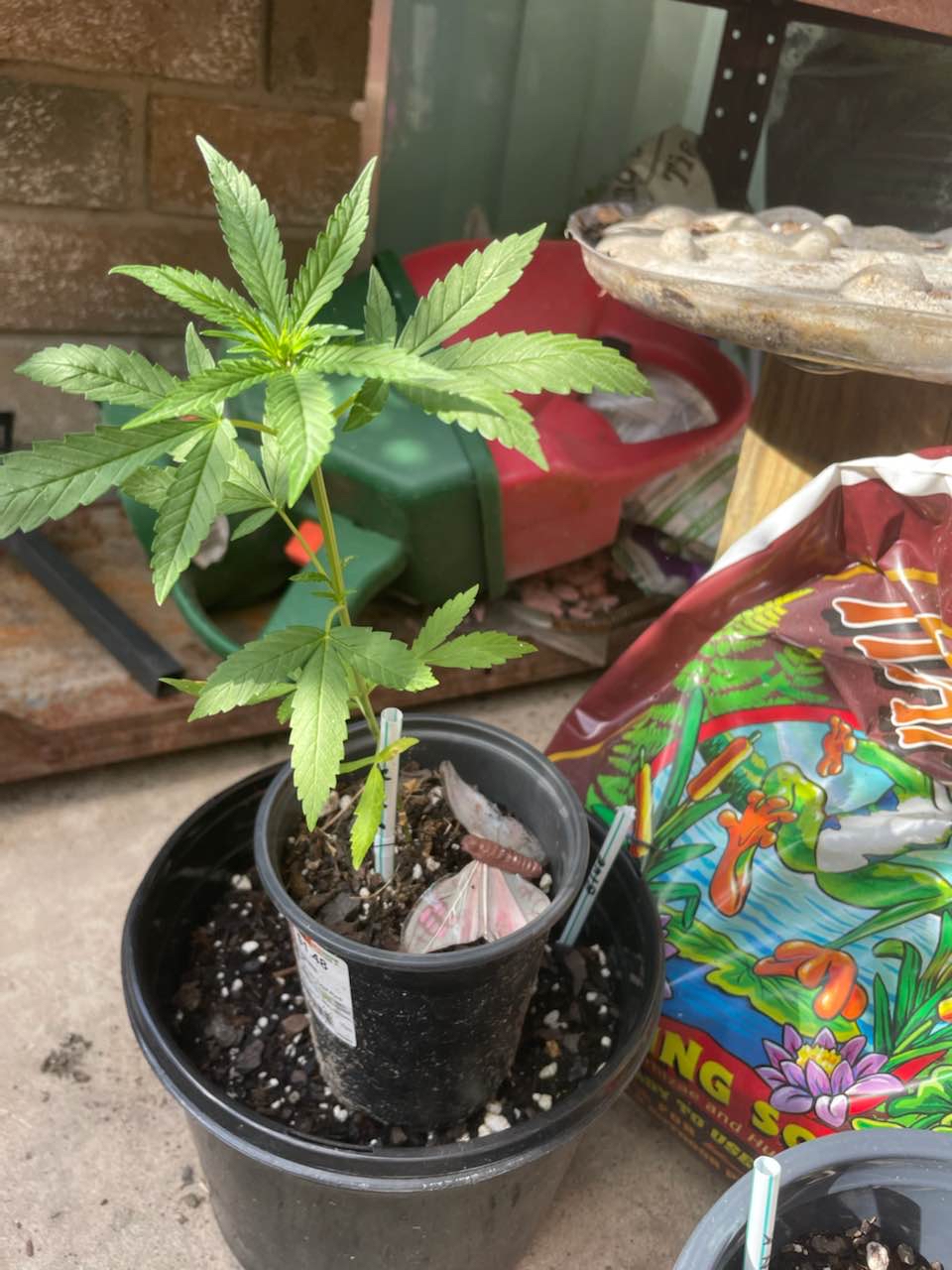 This Girl is Thick 👩‍🍼I think she wants more wind 🌬 so I have to find a way to get more to her💤 she has grown more leafs 💚
2 years ago
Wow 🤩 she's dark and shines . I'll give her MOLASSES WATER 🚿 sweet for this treat 🍯
2 years ago
🟣Seems to be happy 💖
2 years ago
🟣SHE TH TH TH THICCC
2 years ago
🟣Maybe she has to shed her old l cotyledons 🍃 to grow healthy 🔄
2 years ago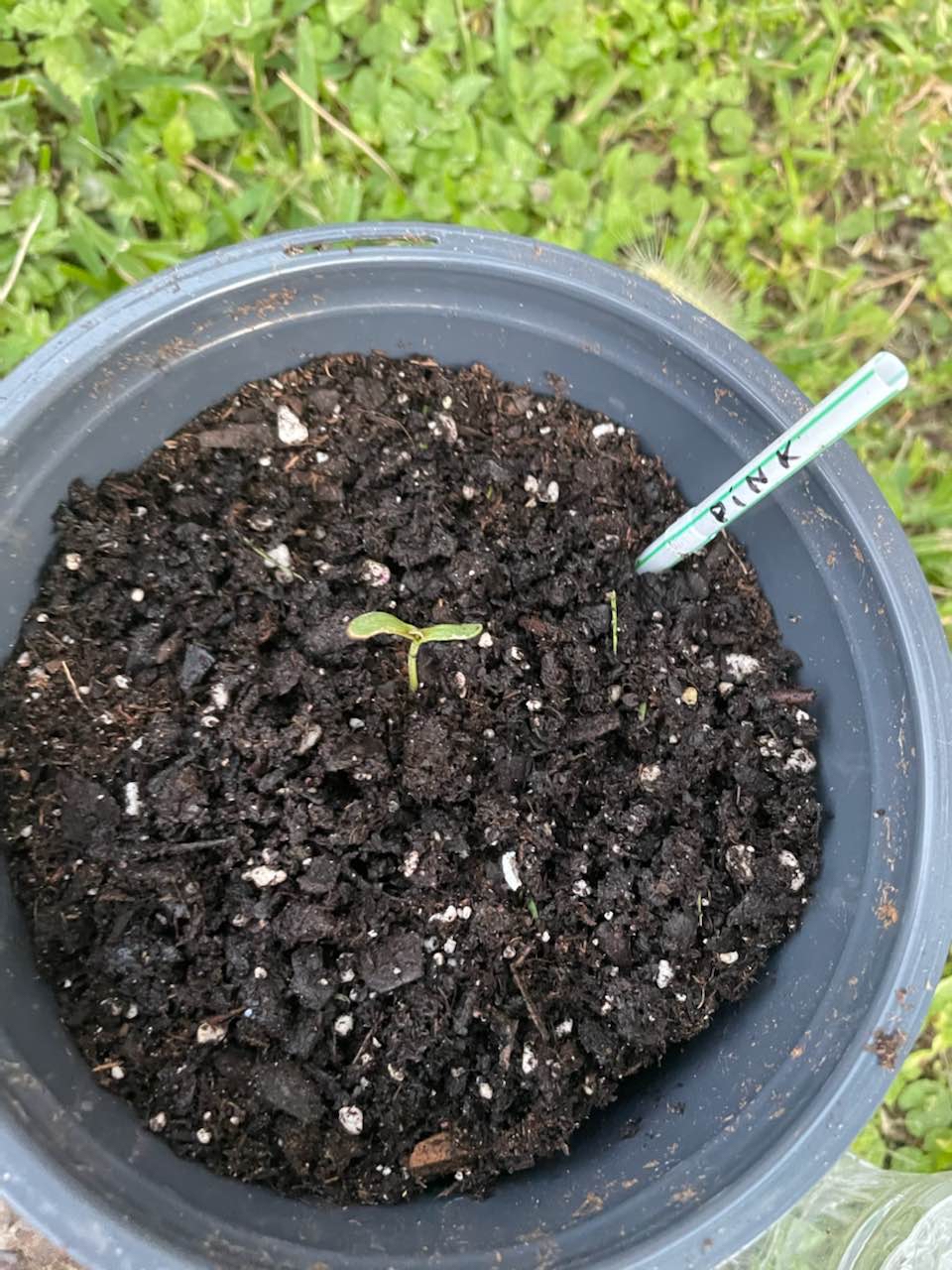 🟣THE PROBLEM : root was sticking up towards top, OUT OF SOIL 🤦🏽‍♀️ 🚺GET WELL SOON ! 🟣Added more soil and made sure root was evenly covered.🌱🔮
2 years ago
🟣Added 𝔽 ℝ 𝔼 𝕊 ℍ soil. 🪱🌱 🟣Will move to different area so the can catch the morning sun 🌞! 🐩🐩 🟣77*E🧭
2 years ago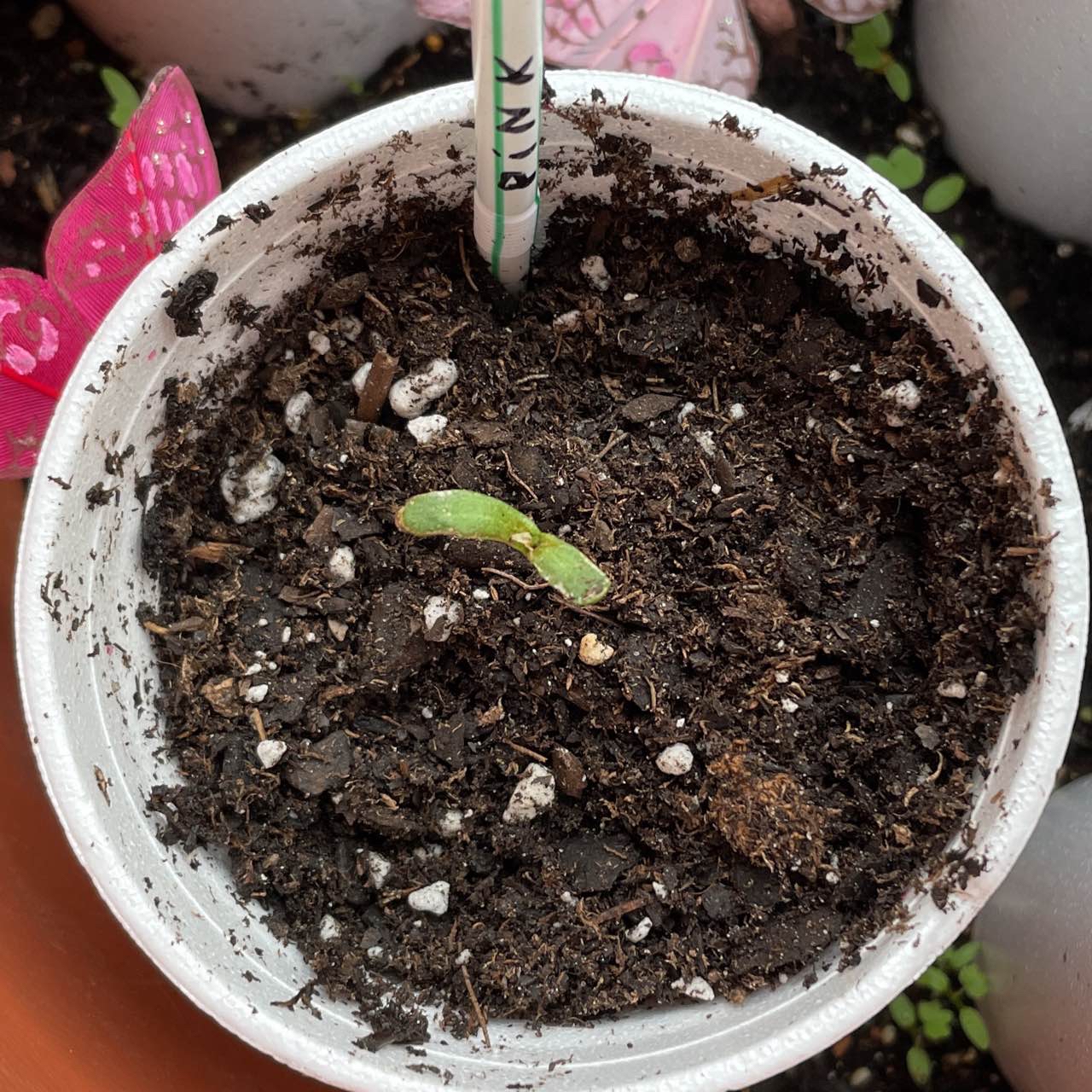 🟣𝔽 ℝ 𝔼 𝕊 ℍ 𝕊𝕆𝕀𝕃🌙🔮
2 years ago
Sat in front yard to get evening sun 🌞
2 years ago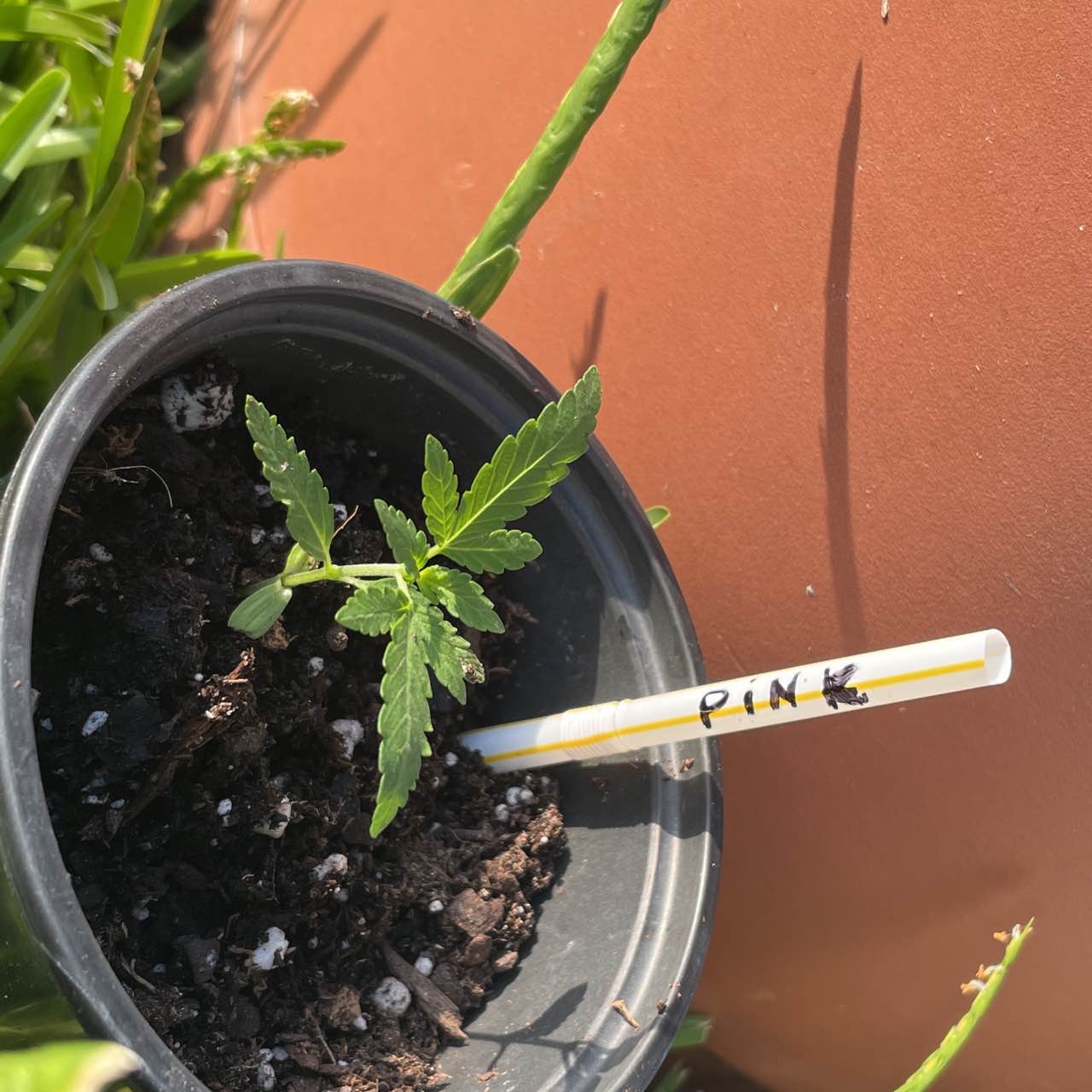 Am I doing this growing thing right ?
2 years ago
🟣The girls are coming along fine🐩
2 years ago
🟣BEFORE:I'm just monitoring her to see if she pop eventually. 🟣Seem to have a very strong stem 🥊
2 years ago
🟣Her poor little cotyledons are FRIED 👹 🟣Let's just keep watering & getting sunlight to see if she makes any moves 🔬
2 years ago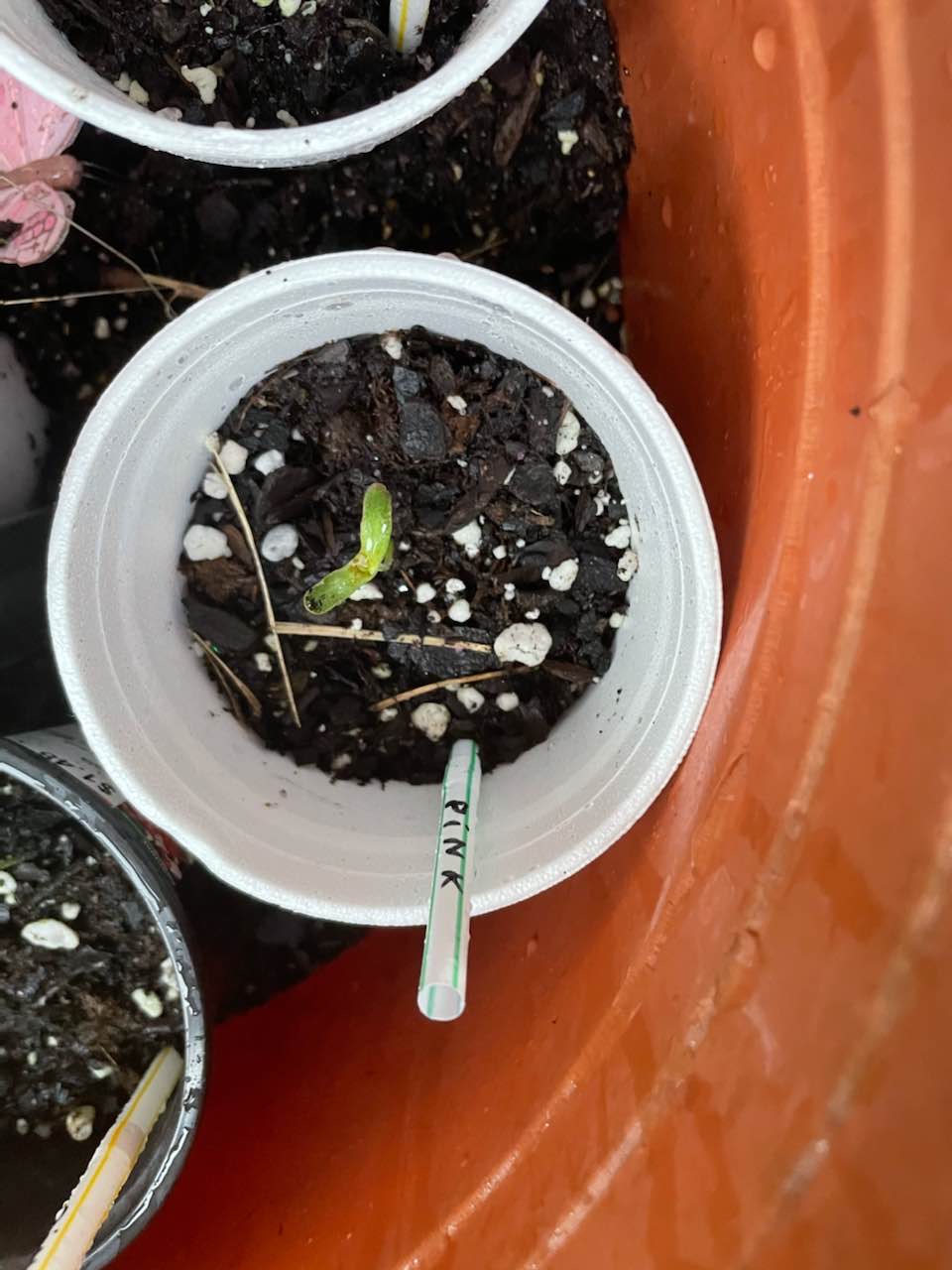 2 week update . what do I need to start feeding them and how often water
3 years ago
I think too much sun
3 years ago
Zeyberlin Could be , seedlings tend to like lower light intensity
🟣These three seem to be growing much faster than the others ,
3 years ago
How long do I keep them in the bag ? How many days/weeks?
3 years ago
8 𝗵𝗼𝘂𝗿𝘀 𝗹𝗮𝘁𝗲𝗿..... 𝗜'𝗺 𝘀𝗼𝗼𝗼 𝗮𝗻𝘅𝗶𝗼𝘂𝘀 . 𝕡𝕤.𝕚 𝕕𝕣𝕠𝕡𝕖𝕕 𝕥𝕙𝕖𝕞 𝕥𝕠𝕕𝕒𝕪 😮😪
3 years ago
🟣@7ishpm the seeds with taproot (all) was placed down in container and light covered with thin layer of soil and watered. Now sitting inside FOR NOW
3 years ago
BLUE VS. PINK MAY 23,2021
3 years ago
🟣Germination time of 44hours 🟣The paper towel was watered occasionally 5 drops . 🟣some taproots are growing extremely fast. I decided just to put them in earth at the same time 🌎 hopefully they all adjust well 🥰
3 years ago
🟣After 18 hours of soaking in spring water, the seed were then transferred to a paper towel folded in tupplewear container @11pm 5/21/21
3 years ago
🟣Seeds soaked in full bottle of spring water for 18 hours total 🟣START TIME 4️⃣am ! 🟣At hour 14 all seeds were fully submerged in water!
3 years ago
Extra info on soil Used :
3 years ago