OG Chem & Golden Pineapple
Summer 2023
65 Gallon RDWC, Advanced Nutrients Sensi PH Perfect base nutrients with accompanying supplemental nutrients, yucca schidigera extract, and. FlaVUH 4x. Mars Hydro FC 1000W Smart LED, 800-1200 CO2 saturation.
OG Chem & Golden Pineapple
Trichomes are nice and cloudy but I want a lot more amber before harvest.
3 days ago
The girls are looking good. 1-2 more weeks, possibly more. Nice and cloudy trichomes and still producing white pistils.
10 days ago
Water change and starting to lower temp and humidity.
10 days ago
Calibrated pulse grow monitor and changed water.
17 days ago
week 5 of flower and I'm moving environmental to late flower (lower temp and humidity.)
20 days ago
jasaan Water change and feeding.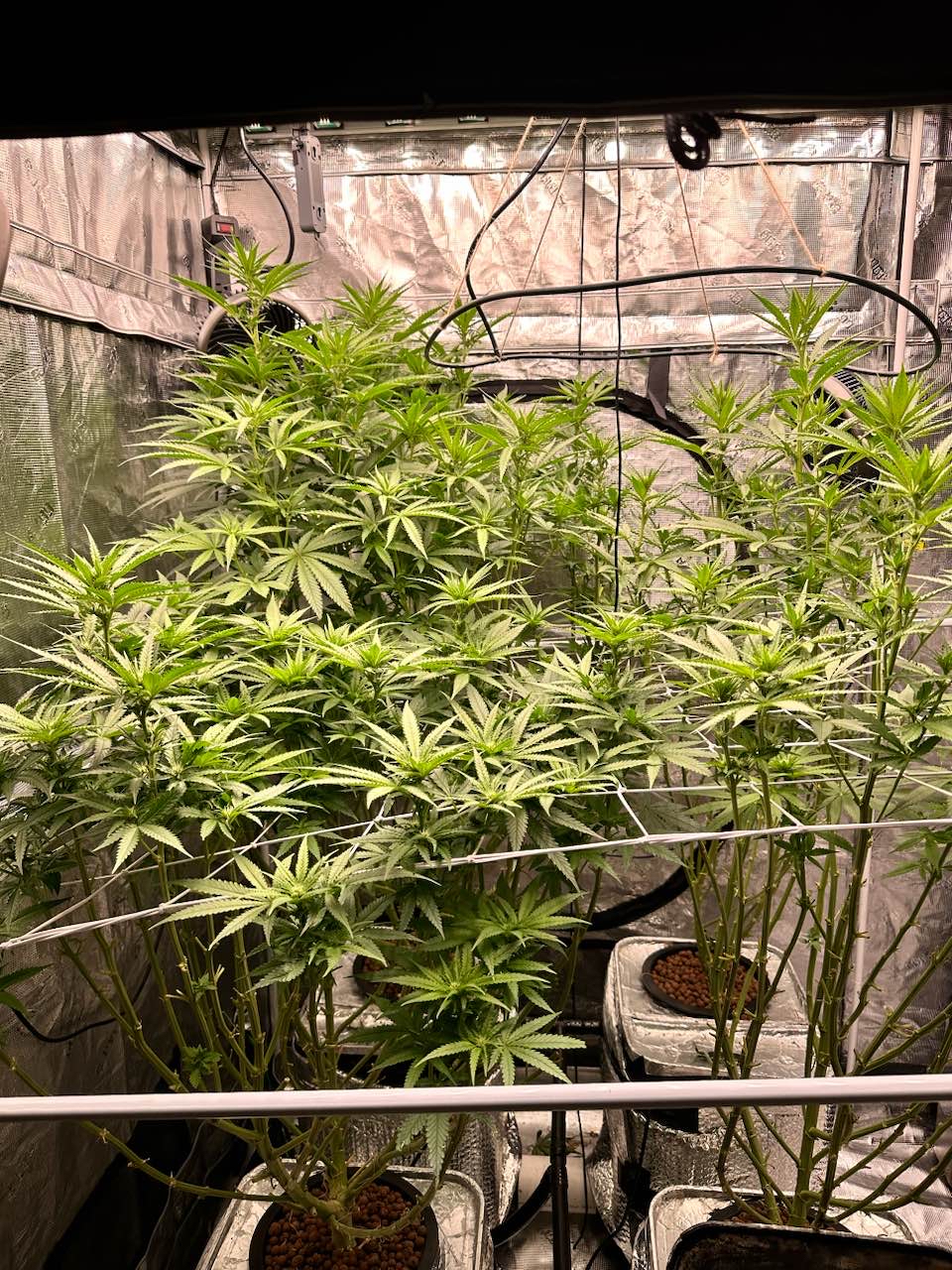 Week three of flower.
a month ago
Flipped to 12:12
2 months ago
Growth has restarted for traumatized plants.
2 months ago
Trauma to the GP(right) caused slow growth.
2 months ago