testingonetwo
Monster OG Bag Seeds
Late summer 2019
Mars Hydro Sp 250, fox farm germinating soil, Gorilla 2x4, 4 inch inline exhaust running at 50 volts through a transformer, humidifier and Inkbird humidity and temp controllers.
Dazz82 Why are you leaves yellowing ? Whats your ph and what are you growing in ?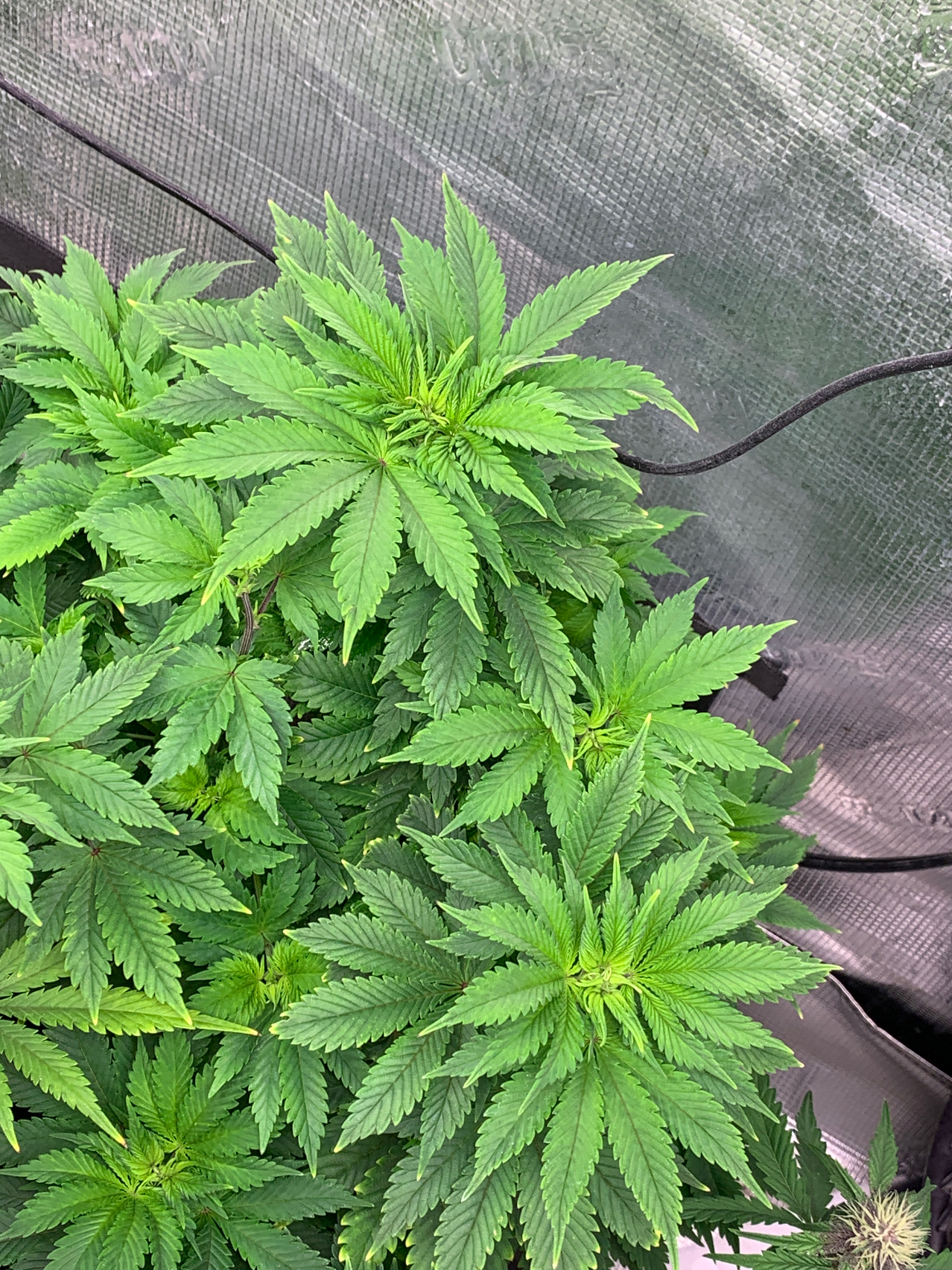 Watered and misted
4 years ago
I had to pull one of them because it was a mail the other day. Water with nutrients looking good with new growth.
4 years ago
Seah97 When did you sex the plants? I'm on day 30 and don't know if they're ready yet or if I need to wait a bit longer.
Watered (I also topped and fimmed on both plants).
4 years ago
Foliar spray and some water
4 years ago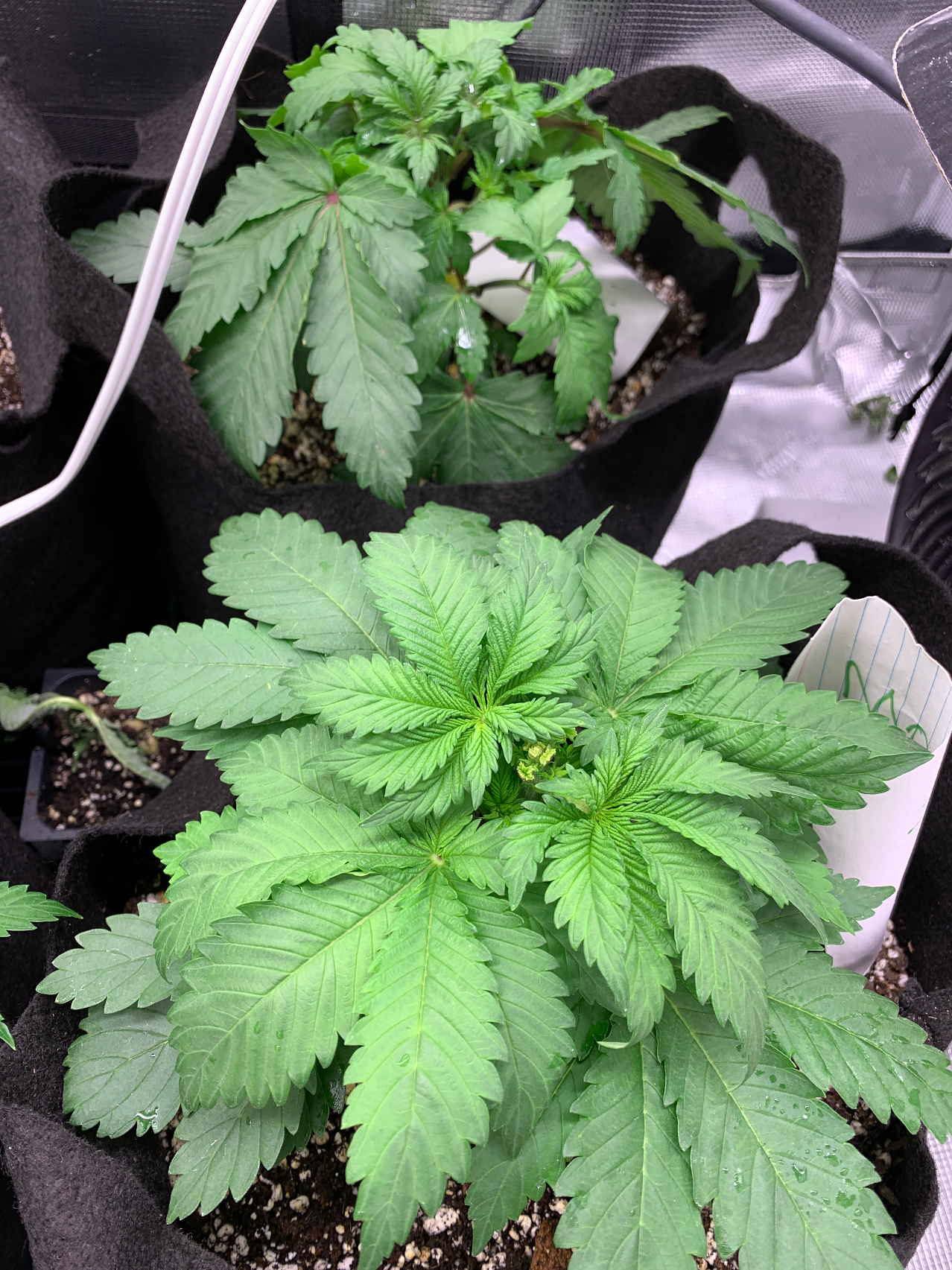 The plants responded really well to the low stress training up from yesterday I topped number one and firm to number two. I followed up with a foliar spray spray with extreme serene in it.
4 years ago
used extreme serene foliar spray
4 years ago
Treated with mammoth all natural bio control products and roots organics Extrem serene and watered as well as did a foliar spray. This is the first time that I actually pH to the water that I watered my plants with.
4 years ago
Watered yesterday
4 years ago
Two days after transplant and looking much much better.
4 years ago
First day after transplanting into 3 gallon smart pots with roots organic soil. The roots organic soil is the one in the camouflage bag.
4 years ago
Transplanting today
4 years ago
Looking to transplant soon
4 years ago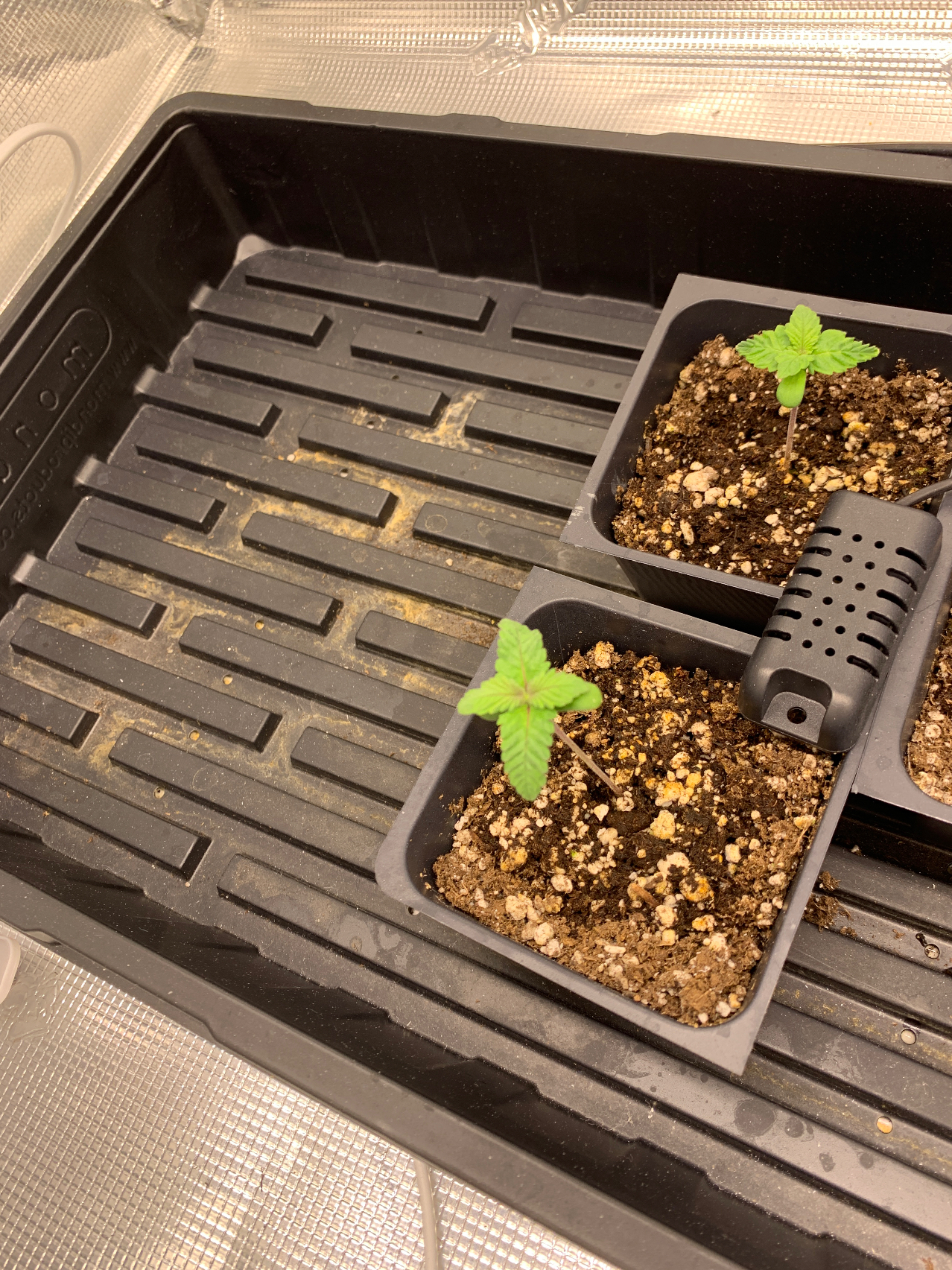 Watered a little this morning.
4 years ago
Lights moved to 30" Mars Hydro 250
4 years ago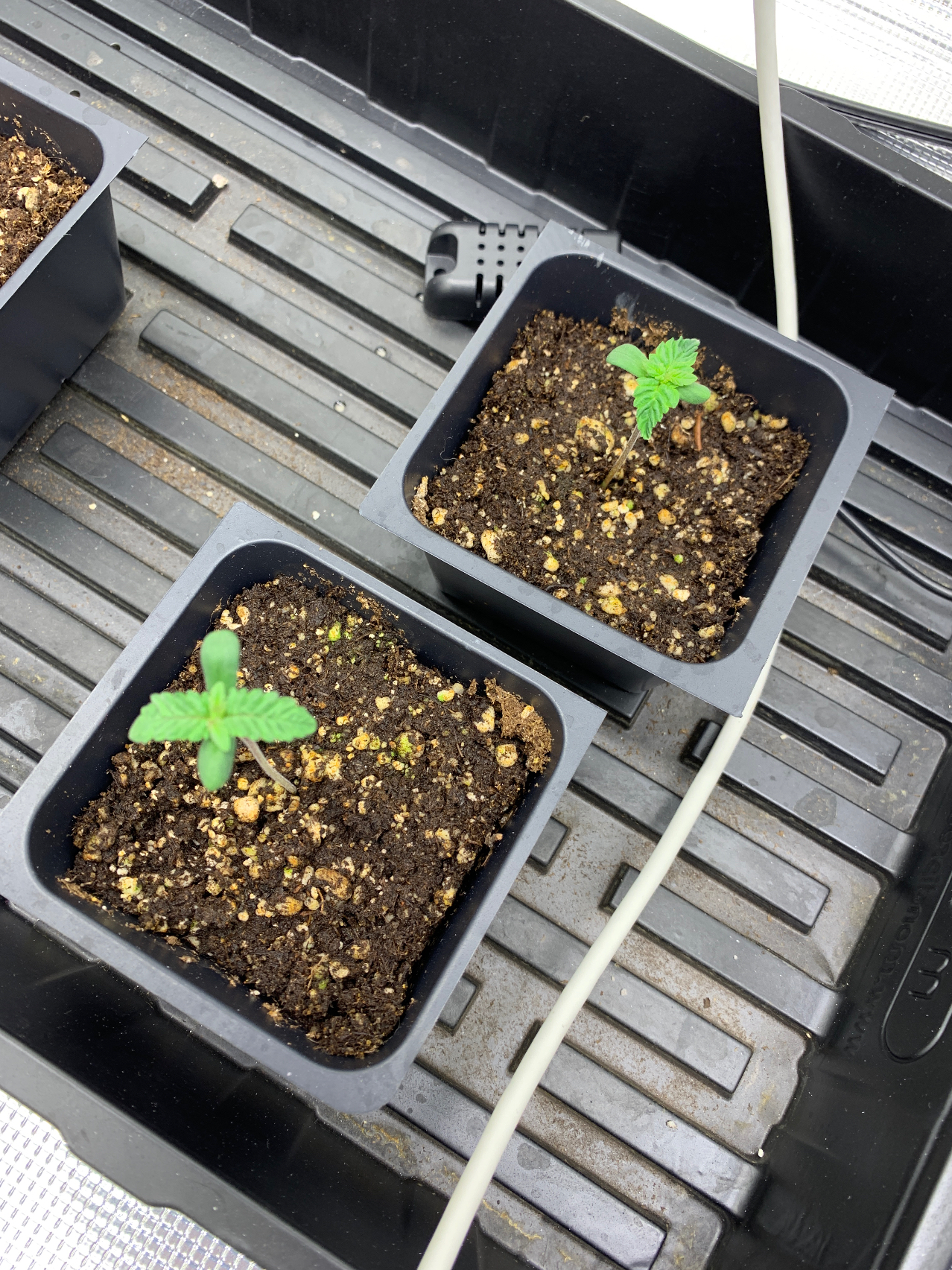 60 humidity and max of 81F
4 years ago
Added a humidifier today.
4 years ago
testingonetwo The chart helped me figure out what was wrong. Too low humidity with too high temp. Adding a humidifier will help my issues because I wasn't in a good Vapor Pressure Deficit window for these plants.
18 hour light cycle
4 years ago
testingonetwo Two seeds total. One popped and one is popping. Both photos from today's update.
Starting seeds
4 years ago
Seah97 I started germination on 3 seeds Saturday morning only one of them sank to the bottom of the glass the next day, Day after next it popped so I threw the other two out and started germinating 4 seeds and kept the first 3 that sank... none of them have popped yet, except for the one I germed on Saturday, but my question is: is this normal or is just the fact that they are bag seeds? Maybe I'm being impatient?