Loadshed proof - test1
End of winter 2022
Hydrophonic - grown from clone
Girls are getting fat and heavy🤩🤩🤩
3 days ago
Loving the pop-eye arms on these girls. 1 more week then I will start flushing.
8 days ago
Daytime update - 80days and still looking good. Another 2-3weeks to go I reckon.
19 days ago
Updating…still going strong with no issues🤞🏻
21 days ago
Not long to go. Can't wait to harvest these fine ladies. Looking extra frosty with the flash.
23 days ago
Gave then a good trim. Heads should swell nicely in the next week. Still to feed later today.
a month ago
Frostier every day.
a month ago
Looking better every day…flowering on.
a month ago
JuanO All good this side bro. Had a stretch where I didn't have anything growing, but happy to be back at it again.🙈👊🏻
View 2 additional comments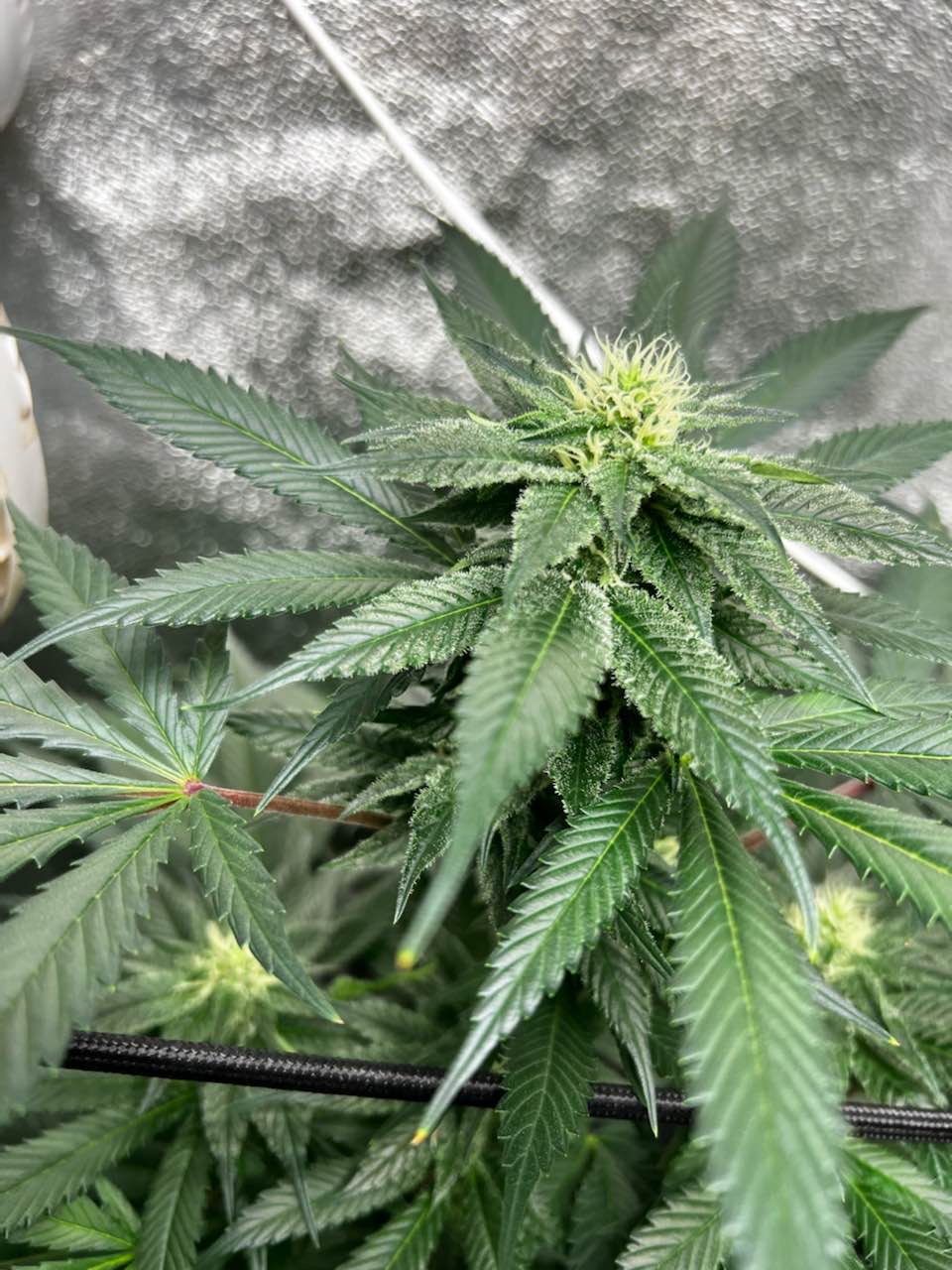 Fresh feed. Looking good.
a month ago
Very happy thus far with the progress of these two clones.
a month ago
Some trimming done today✂️
2 months ago
Flowers forming - 2nd week of 🌸🌼🌻
2 months ago
Scrog is up to start the shaping.
2 months ago
Removed some of the big fan leaves blocking light to lower branches. Looking good!
2 months ago
30 day mark and day 1 of flower after a nice nap. Looking healthyband loving the big leaves on these girls.
2 months ago
LST time and trying a different method on each. Also trimmed main fan leaves and odd growths. Hoping for the best as I want to flip them to 12:12 in a few days.
2 months ago
They are getting much wider since topping and had to trim some bottom leaves.
2 months ago
Girls got topped today☺️
3 months ago
As we ease into spring, I can see a big difference in growth each day.
3 months ago
Nutes definitely made a difference. Will be topping them soon.
3 months ago
First normal nutrient feed - hoping for a great boost on these ladies for the next 2 weeks. Just in time since they started looking a little yellow.
3 months ago
First 24hours and they are looking happy
3 months ago
Clones planted. No nutrients yet, only root formula for now. Light set at 60% and still covering with domes.
3 months ago