niko
Gorilla glue #4
3 plant gorilla glue inboor
Box indoor grow area
MaximusPrime Are your leaves yellowing out or slowing fading yellow yet?
Niko Yellowing! Time to harvest flushing now
MaximusPrime Yeah ok cool cuz I was gonna day they look like they about right for harvesting
View 16 additional comments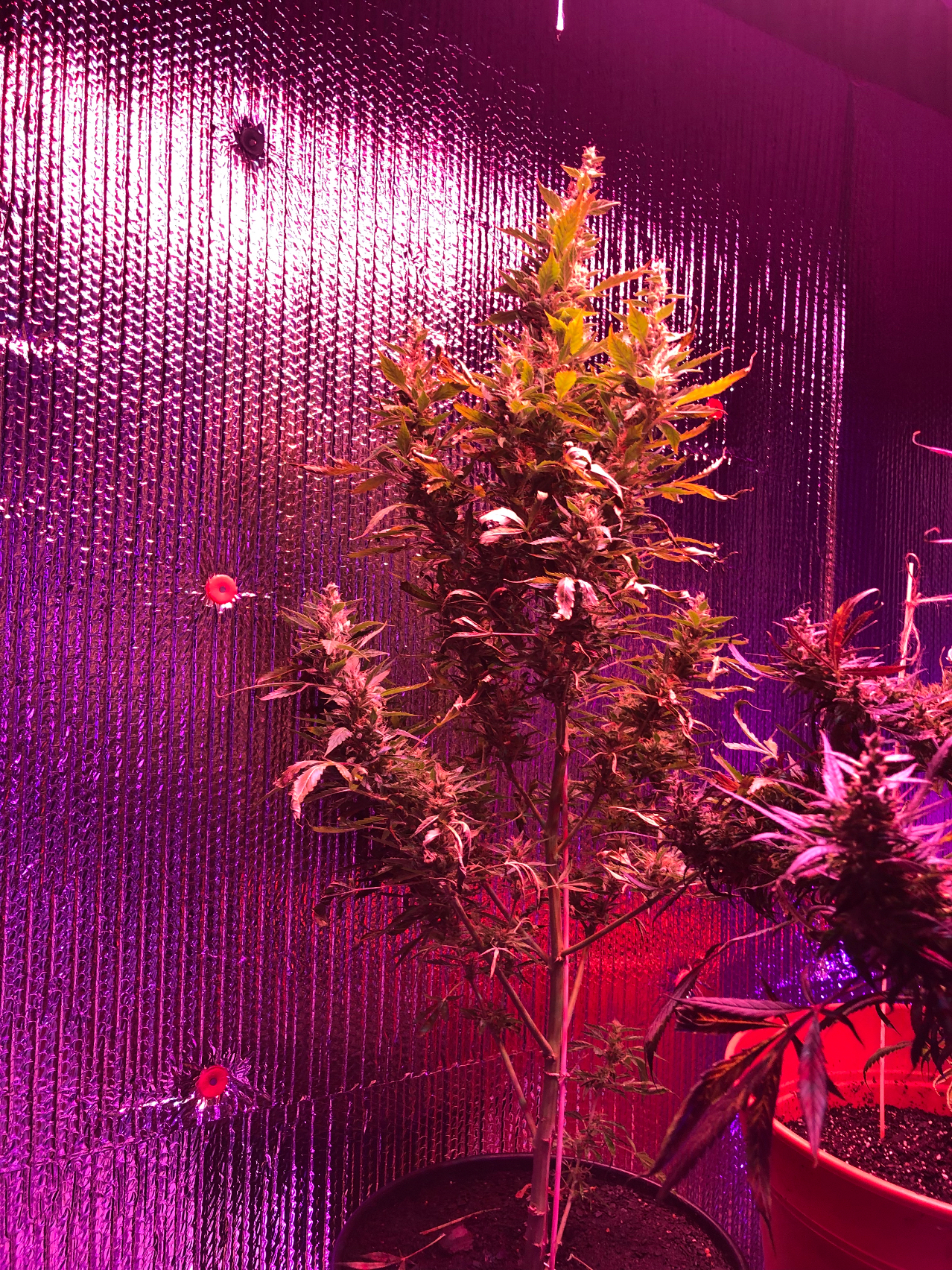 Using only water!
4 years ago
Cut a bud off because it broke!
4 years ago
Made a fuck up today and broke the top cola!
5 years ago
Niko Yea I'm think a good two weeks on the one I broke today but the other two hasn't really flower the way I like so keeping them going for at least another month!
Only cal-mag and distilled water this week! Two weeks til one come down!
5 years ago
Niko First full month in flowering!!
Niko Man I'm excited! Christmas tree frfr!
View 2 additional comments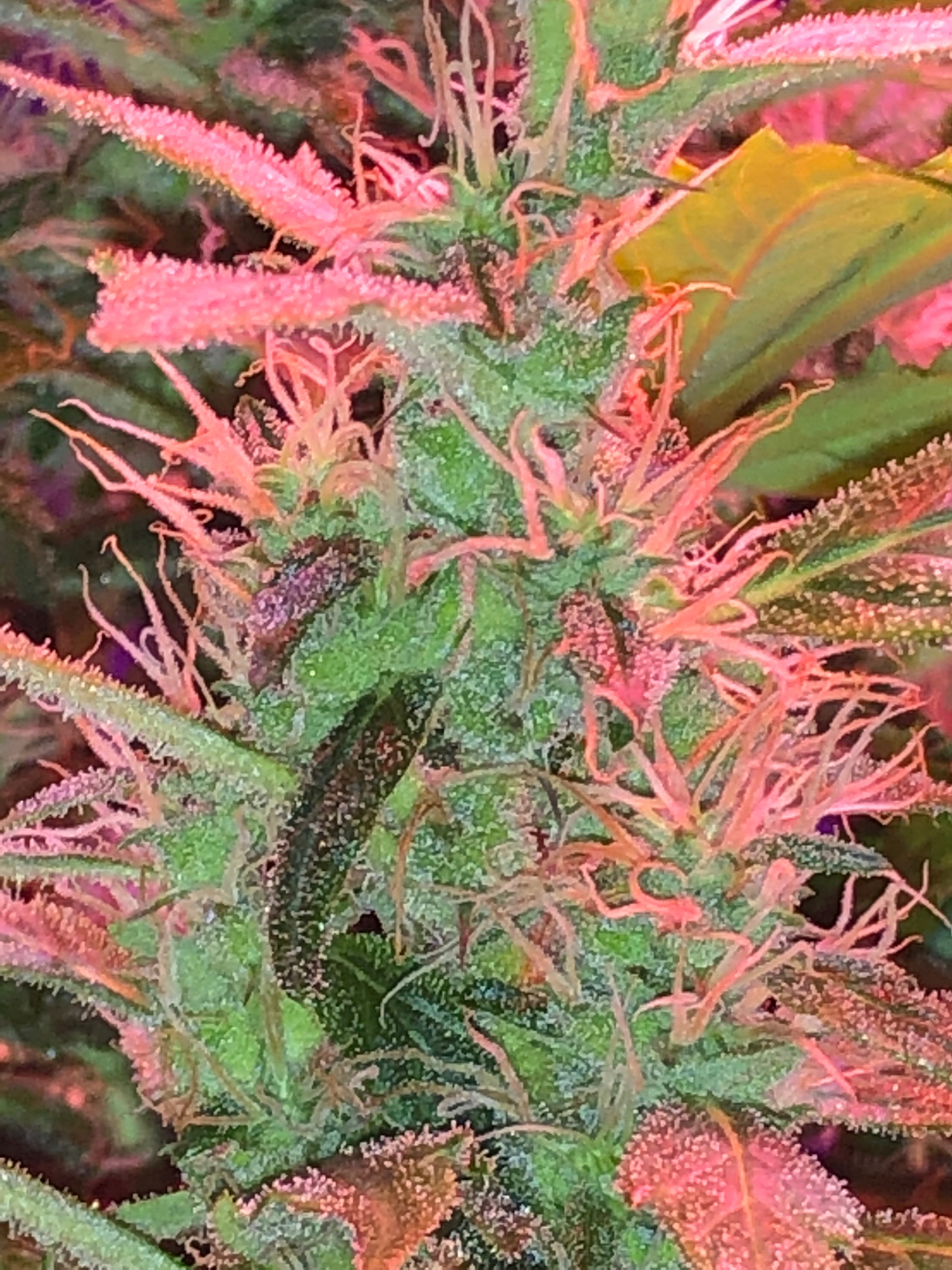 Added big bud and cal-mag
5 years ago
Close up of my babies
5 years ago
Niko Second picture is the one I think has seeds!
Ducatiboy Looks goood! Let the seeds mature before chop.
MaximusPrime Yeah that's what I'd do although if it's a hermi should he spray colloidal silver on just this to make sure the seeds will feminize?
View 5 additional comments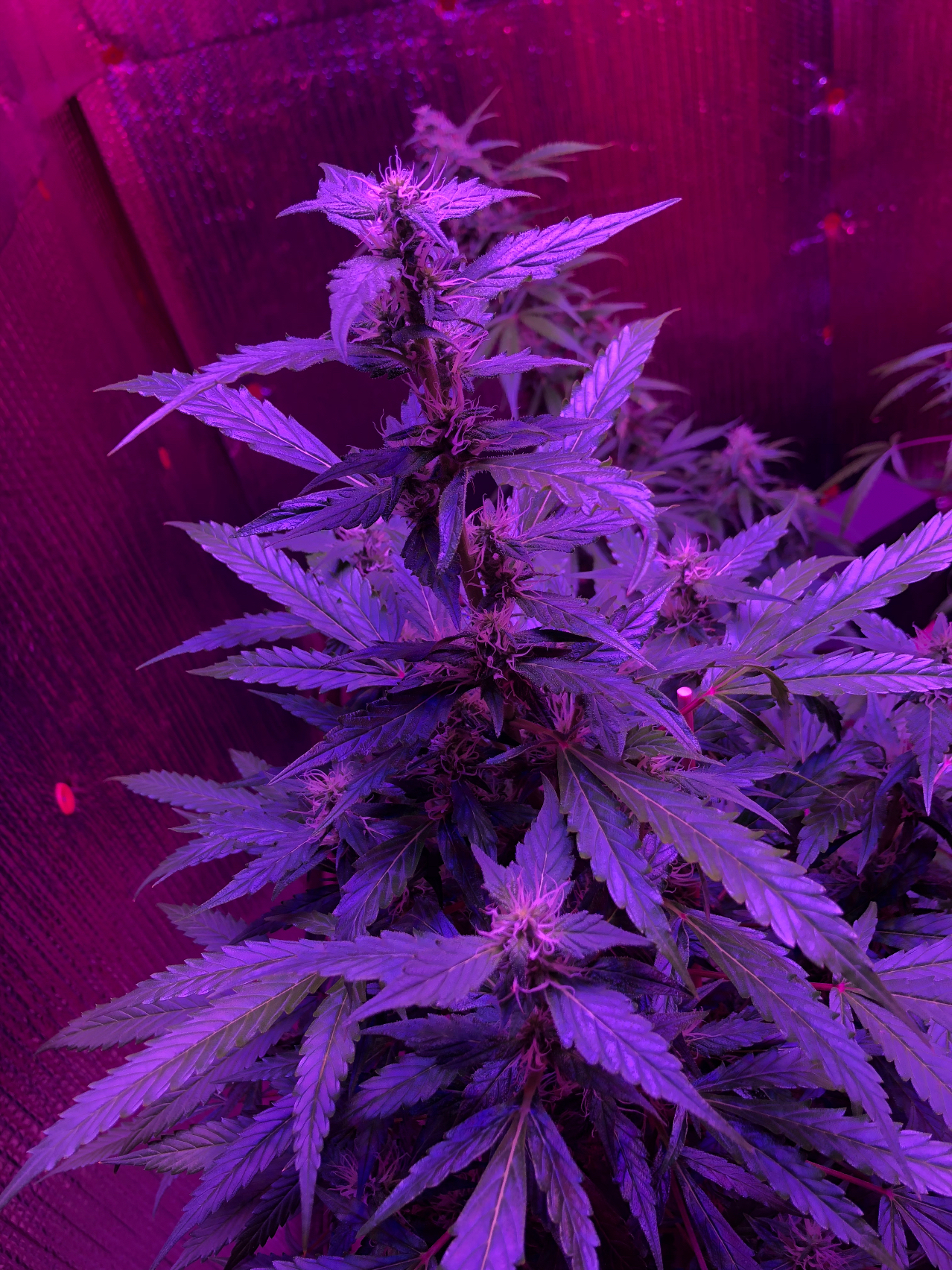 First full week in full flowering mode!
5 years ago
HendrixKush What kind of light are you using and is that a grow tent
View 10 additional comments
Second full day really into flowering!
5 years ago
MaximusPrime Dude those are nice! Do you LEDs have UV chips in them?
Niko Yea they do! Have a bloom and veg switch!!
Lights off for 24 hrs to turn flowering I
5 years ago
18/18 last day
5 years ago
Putting back on 18:6 light for a week or two! One plant look ready to harvest but no sure so leaving for another week or two
5 years ago
Flush for a week after fish fertilizer! Day one on new fertilizer!
5 years ago
Moved location to ensure maximum growth
5 years ago
Starting to bud! Made great growth in the last couple of days!
5 years ago
12/12!light cycle M.M
5 years ago
Starting to bud!!!!
5 years ago
Had a lil growth stunt but it's over!!
5 years ago
Put back on 18/24 hr lighting.
5 years ago
Added miracle grow to the water first day!
5 years ago
Growing fast!
5 years ago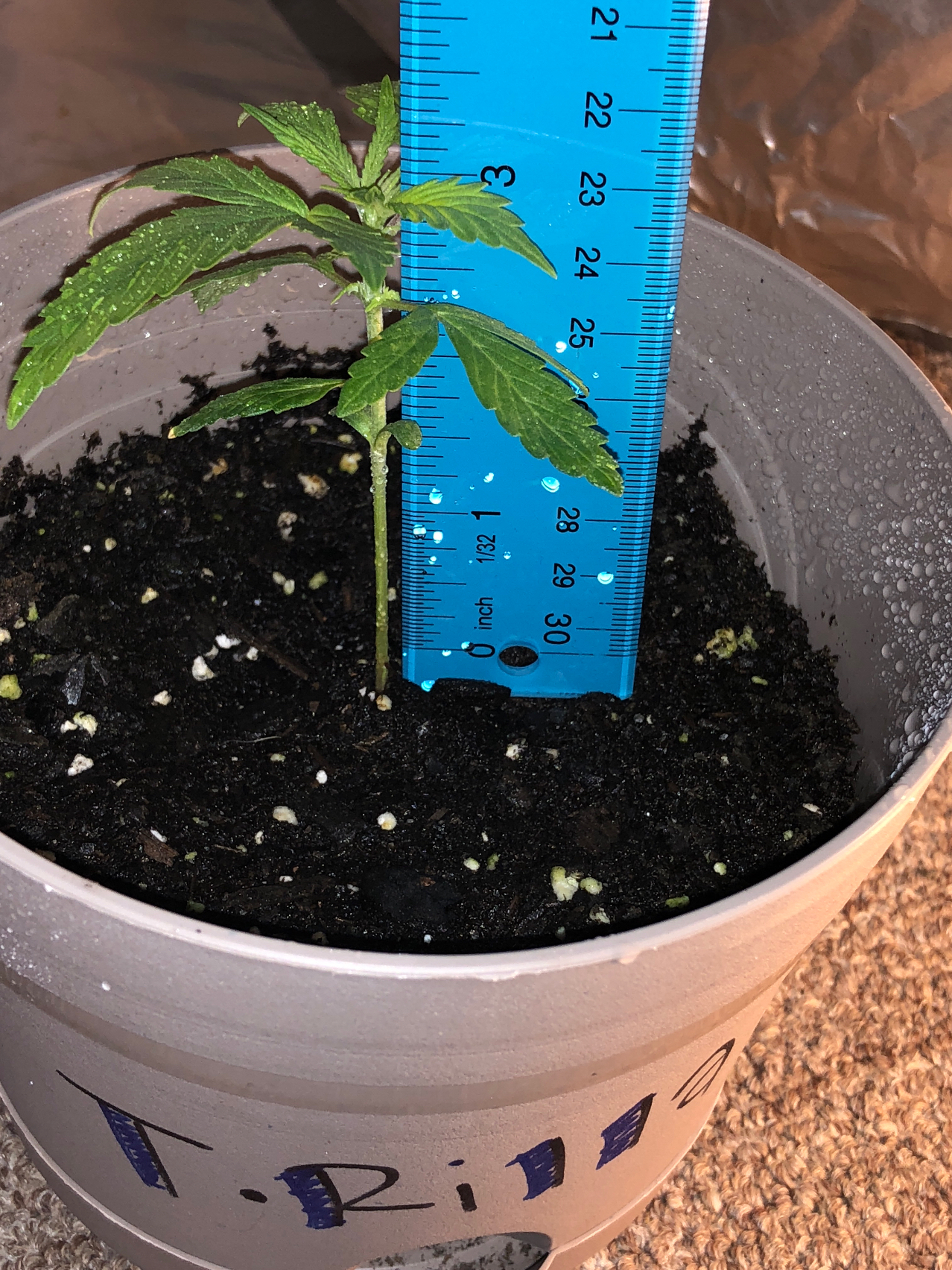 New measurements
5 years ago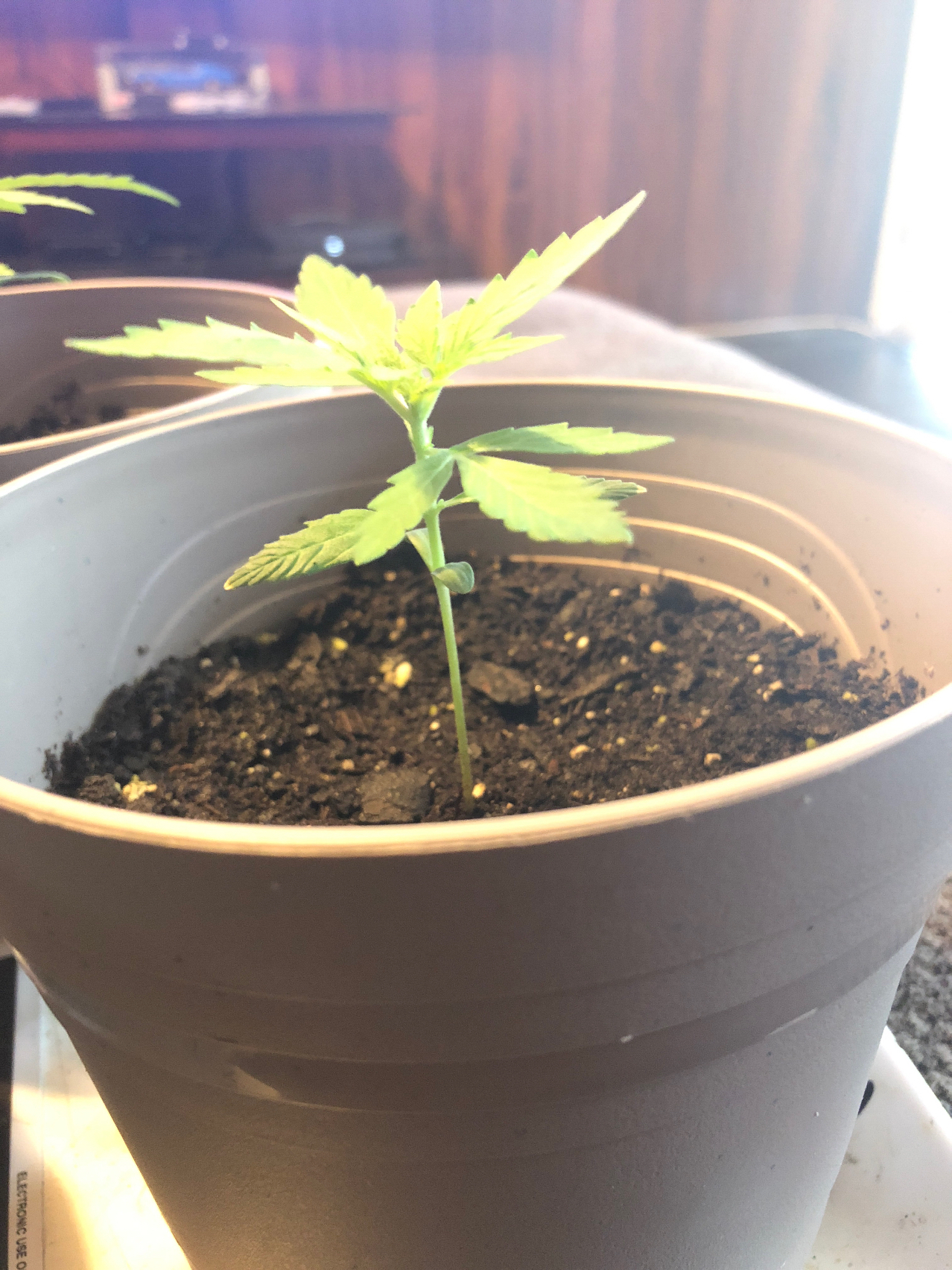 Added fan to plants! Dropped light closer! Have some yellowing on 2 of my plants, nothing mayor.
5 years ago
Started 2-2-2 nutritions!
5 years ago
1 day on led grow light 12/12 lighting
5 years ago
First day with led 50w grow light!
5 years ago
Lot of growth in one day! Moved light closer!
5 years ago
Plant is about 3 inches tall. On 24 hr LED lightin.
5 years ago