stonehendrix33
3 strain grow(C.O.B/FC/24K)
Spring 19'
3 of each strain. 1 grown in solo cup for entire cycle. Other 2 will be grown in airpots. Ocean forest and warrior light for grow medium.
24 Carat/ Cali Orange/ Forgotten Cookies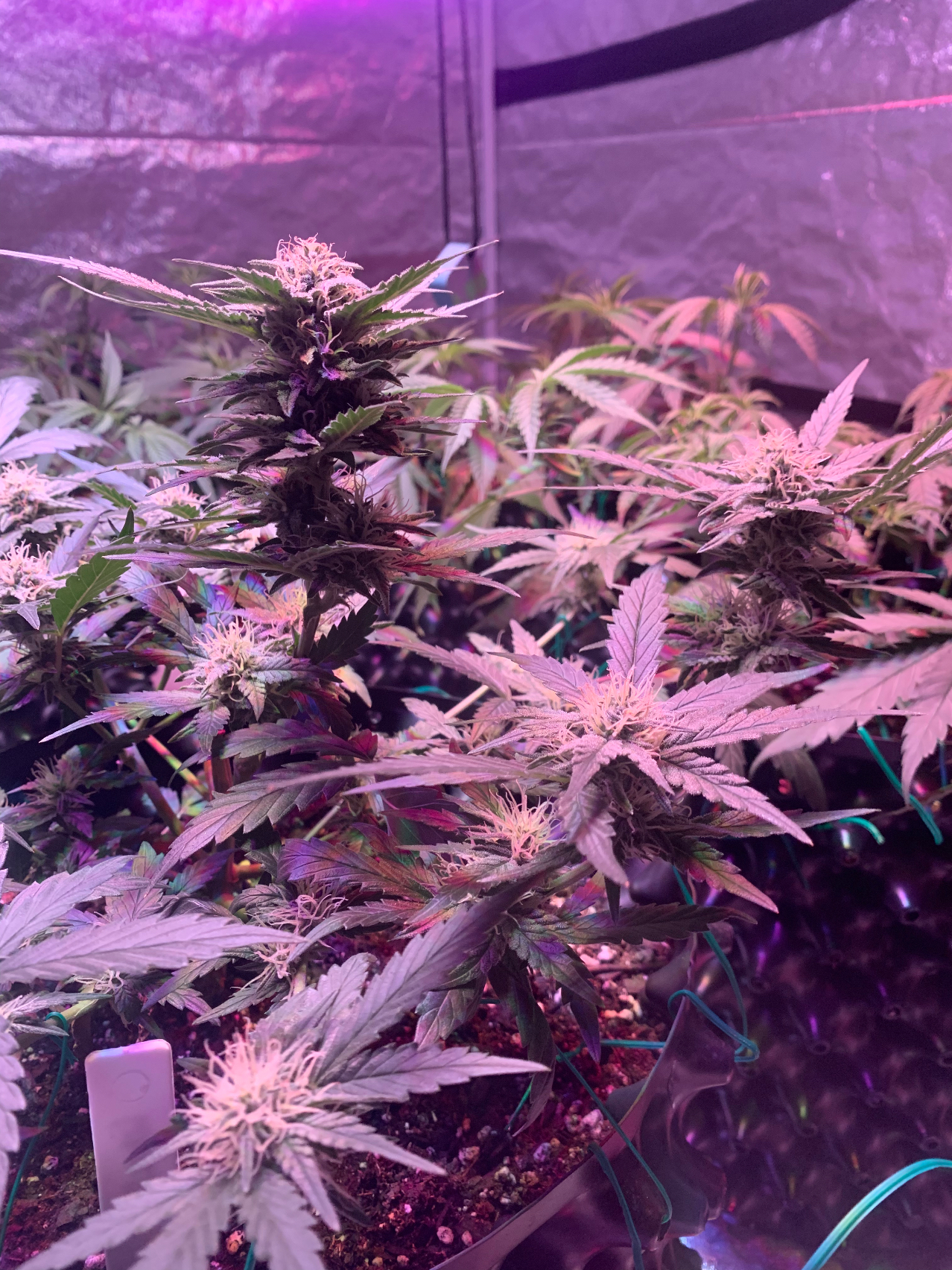 Did a nutrient feeding 2 days ago. Split a full gallon between the 5. TODAY I split a full gallon and watered plain water ph'd to about 6.5. Readjusted tie downs on the plant moved light back closer to tops of plants about 24 inches.
3 years ago
Today fed the girls 3/4 of a gallon of week 4 nutrients. Also threw up the scrog net to get that nice canopy. Lightly misted the plants. Misted the CO2 pads. Raised the lights and currently running temps between 72-77 and humidity between 60-67
4 years ago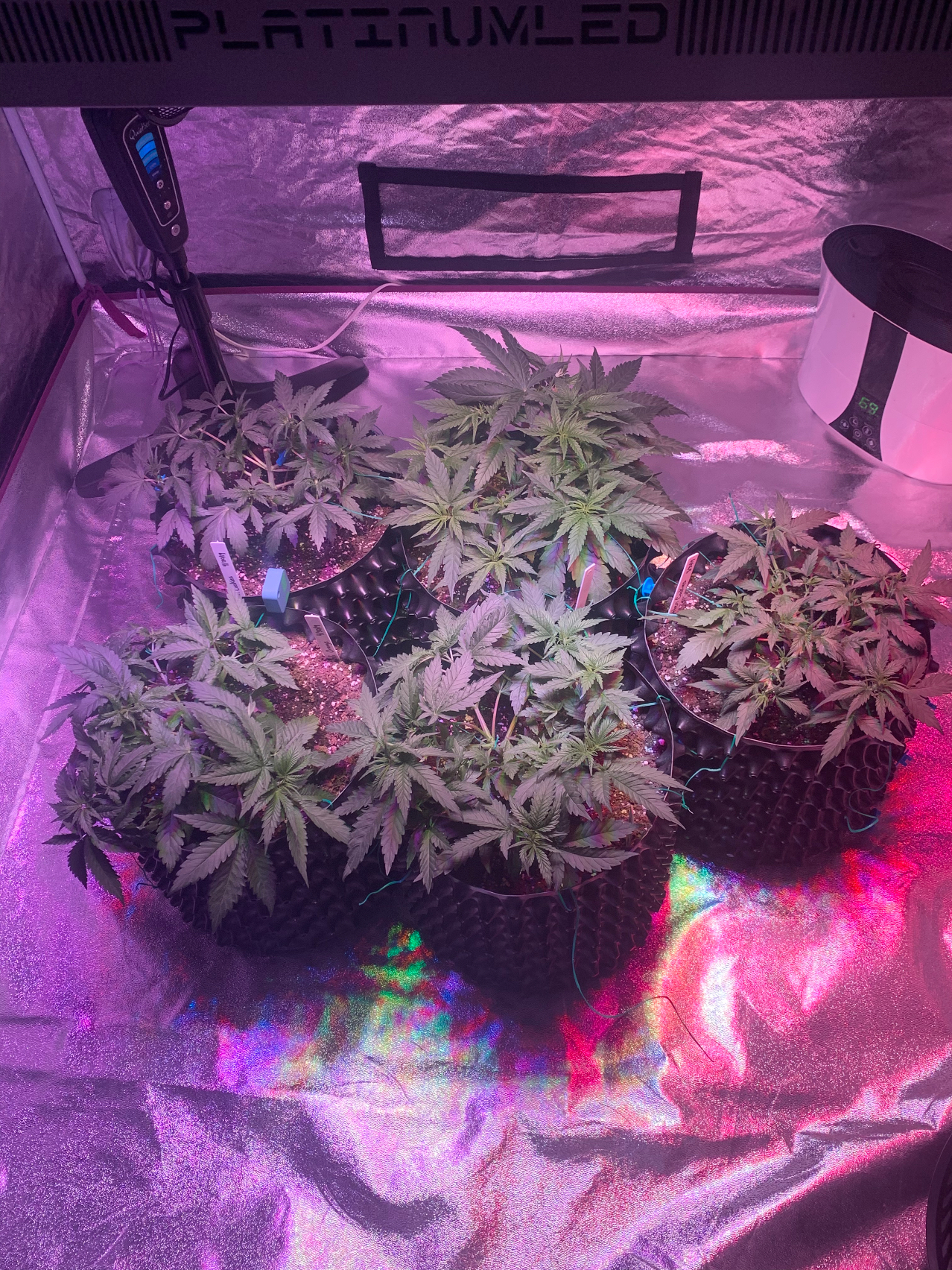 Forgotten cookies prize strain snapped at the top from LST. Reset the tie downs on the rest of the girls . Gave just about 1/2 gallon of plain water Ph'd to 6.8.
4 years ago
Today fed half gallon of nutrients and full strength. Turned lights back to just veg after signs of heat stress on leaves of one of the forgotten cookies. Gonna let them go for a few days to recover and get back to being perky
4 years ago
2nd week of nutrient feeding. Split a 1/2 gallon between the 5 plants at 1/2 strength. Rearranged pots under the lights. Did some lst training. Added 2 CO2 pads to the grow room.
4 years ago
Today I will be doing the first week of nutrient feeding for all the plants. Only 5 of the 9 made it to potting. 3 Cali orange and 2 forgotten cookies. Split a half gallon between the 5 plants
4 years ago
Put all 9 seeds into solo cups w/ great white added to planting site. In mini dome sitting partially on heat mat and also misted soil
4 years ago
Germinated seeds in kelp water for 24hrs. 4/18/19 seeds went into paper towel with great white sprinkled on top. Now sitting on heat mat until taproots are 3/4 in. to 1 in. long. Growing in fox farm ocean soil. Five 5 gal airpots fill just bout little over 3/4 full Platinum 1000 LED in a 5x5x7 tent. On 18/6 schedule.
4 years ago