Nite Blood F3 V2
Winter 21
2nd crack at it. Ts1000, 3 gal. pots, GSSC amendments. LST ONLY.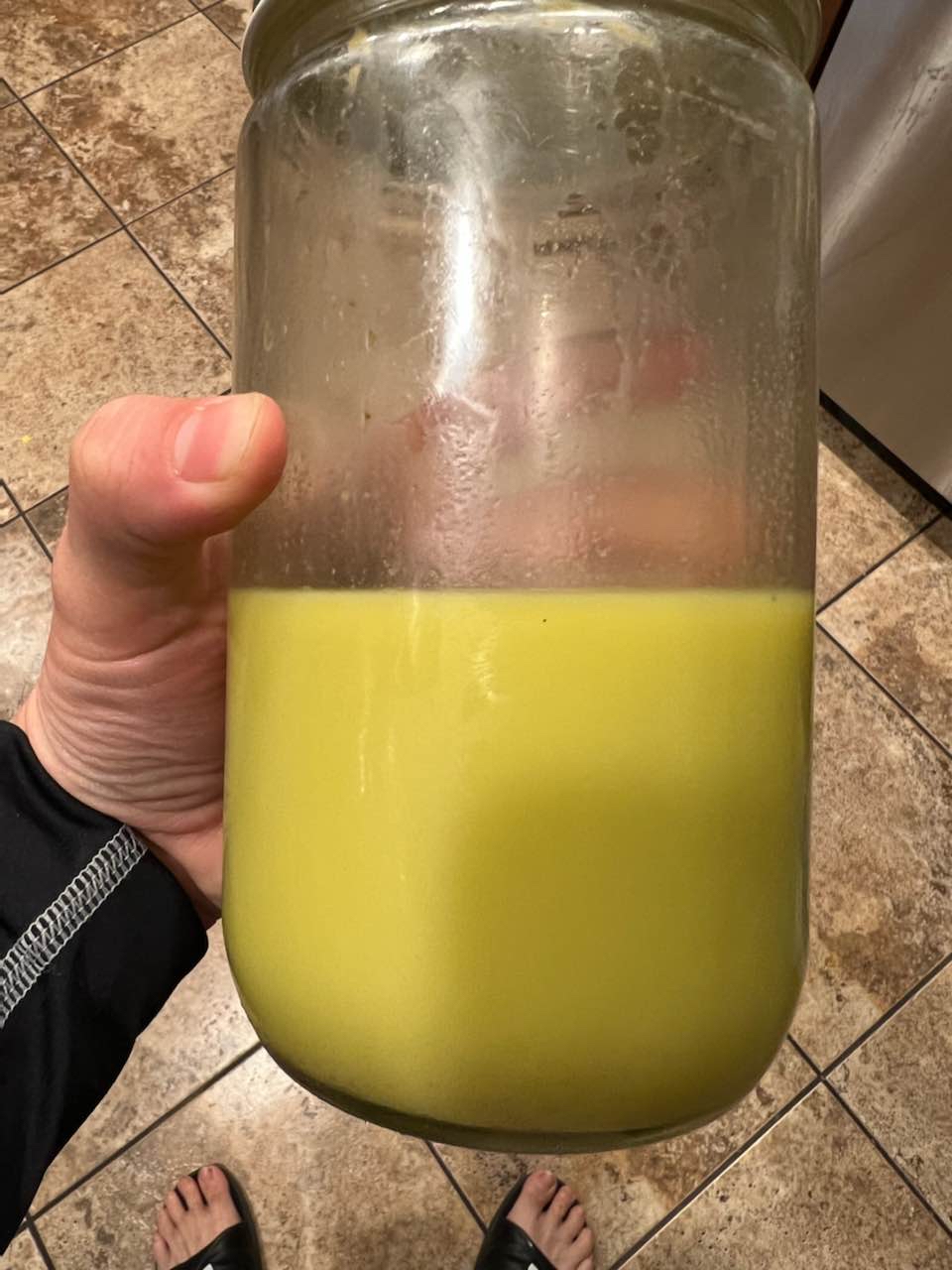 Turned the plant into 2 cups of canna butter haha. Wasn't a total loss after all.
a year ago
Chronic King Thanks. Came out super clean. Used the Magical Butter machine this run.
Chronic King Gonna dry and then turn her into a stick of butter 😂
This will be made into butter as soon as it's finished. #silverlining
a year ago
The Nite Blood Tumbleweed Pheno 😝. She's putting a little weight on but not enough to impress me. I'll be using this plant for edibles when she's finished.
a year ago
Buds everywhere.
a year ago
Chronic King Yea weird because both of my Nite Bloods were grown the same.
View 8 additional comments
This "weed" is outa control. Not putting any weight on though.
a year ago
Caliban Needs more cowbell! Also known as Phosphorus. Fish bones and seabird guano are great amendments. Just an opinion.
Chronic King I'm going to do some more dry amendments here shortly. This will be my last run with slow release dry amendments for indoor though.
Caliban Slow release are hard to control i suspect. I think with a P-K boost you will fatten up nice 👍
View 1 additional comment
Getting her stretch on. Deficiency as mentioned with the other 2. Switching from CaliMagic to TPS Organic CalMag.
a year ago
Looking good and in full on flower mode alongside V1 now.
a year ago
Trimmed some lower larf and leaves off.
a year ago
Early flower stage
a year ago
The bush is growing! Definitely more work than mainlining but she has a few nice sites developing. Continuing to do LST every day pretty much. Top dressed 5 tbsp boost
a year ago
She has broken free of the pot haha. Shooooot her!!!
a year ago
Super short and bushy which is the opposite of my first Nite Blood. Wonder if she'll stretch out a little here soon. Otherwise looking healthy.
a year ago
killbobaggins Interesting what did you do different with this one
Chronic King Nothing except she started out at a higher light intensity due to V1's needs. But V1 was nothing like this one before I mainlined her.
More early morning LST. She's branching out with new buds sites nicely.
a year ago
LST is going nicely
a year ago
Started LST for v2. No topping this time. Going to do a side by side but interested in the differences between the 2 since they appear to be different phenos
a year ago
V2 is doing great and hasn't stretched like the first. Definitely a lot more compact.
a year ago
Something isn't right.
a year ago
killbobaggins Also, how far away are your lights from the plants?
clunacy It was the stupid spring water I fed them the other day. PH way to high.
View 2 additional comments
Slow going but she's growing
a year ago
Fan tipped over and fell on seedling. Let's see how she bounces back.
a year ago
Growing faster than first. Also looks to be growing shorter stem.
a year ago