Wedding Cake
Bathroom
Moved plants to make space and dropped rH from80 to 50%
Dried and curing 3.9 ozs
5 months ago
Total grow for Spring 2022
5 months ago
View 1 additional comment
It's finally time for the old girl to come down so I'll bring them all down tonight to bring in space candy or bring it to wedding cakes down and Going to trim, dry and cure
6 months ago
She's ready too so both Wedding Cakes are coming down, the other WC 2 is only 82 days but she's more ready that WC1.
6 months ago
She's coming down tomorrow.
6 months ago
RodneyRN Nice bro I've got some wedding cake photo outdoors goin now 👊🏼🔥🌱💨
Sunlight after seven days of complete darkness
7 months ago
Sunlight and raise 18 inches closer to the light because of seven days of accidental darkness
7 months ago
Went traveling for 10 days and turned over the maintenance and care of my plants to a friend of mine who unfortunately is not familiar with indoor growing. Apparently 2 to 3 days into my trip the lights went out and never turned back on so I've got about a seven day grow In complete darkness. All the plants seem to be doing OK however seven days without light will create an interesting bud. Can't wait to harvest them in about a week or two and try them out.
7 months ago
Watered and top dressed soil with worm castings.
7 months ago
Watered and topped 6 or 7 bud sites
7 months ago
G-Thang Don't top during flower unless you want seeds. That little stress will go along way! Trust me!!!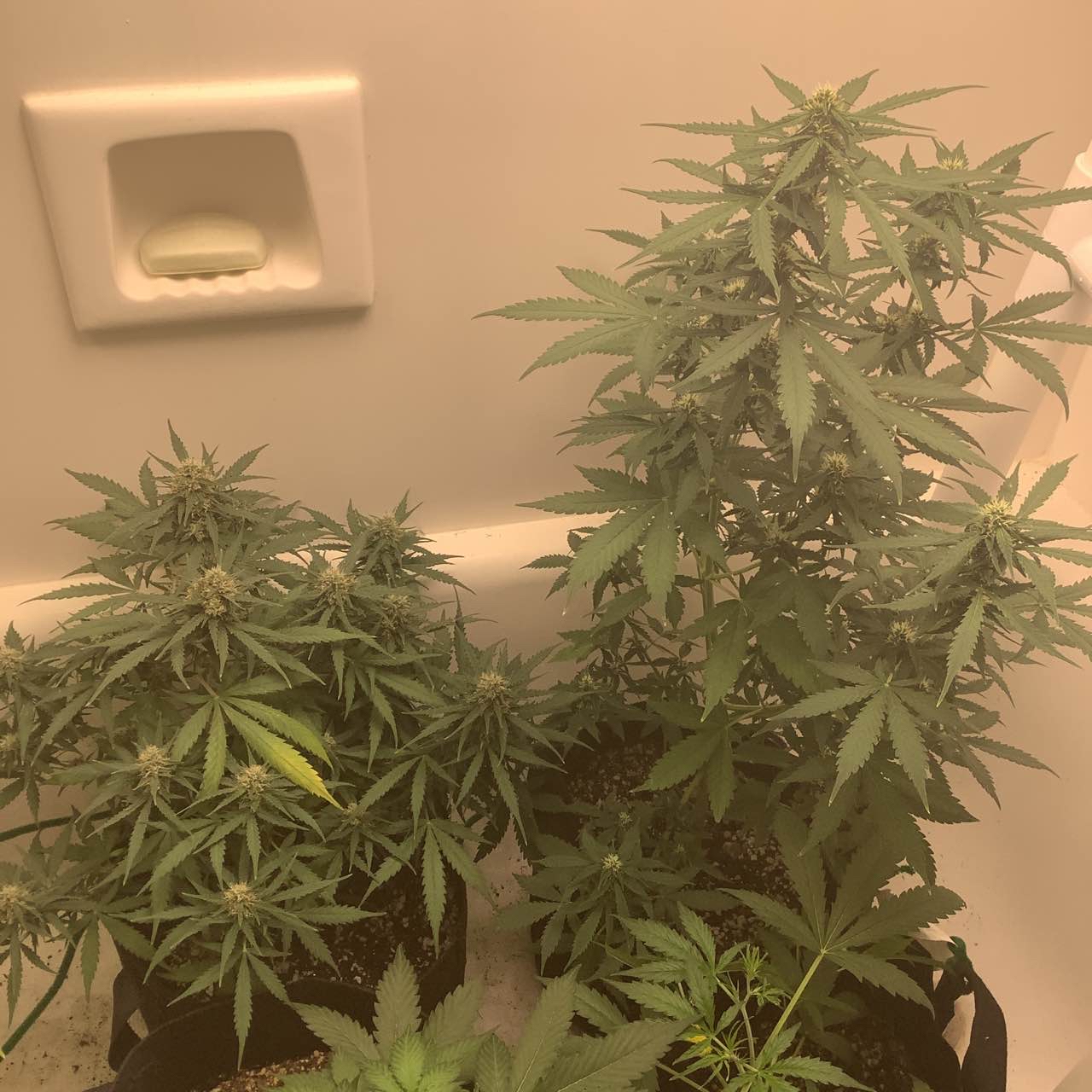 seed2pot Damn they looking different like mf'n crazy
RichMcflyy I love the bathroom setup 😂🔥💯 Did you top and train the shorter one?
HammertimeAZ Yes, good eye. The shorter was topped and trained but the other one is topped also but went through some crazy Jack-n-the-beanstalk stretch, close to 24" or more.
View 3 additional comments
Watered with Bloom Mix
8 months ago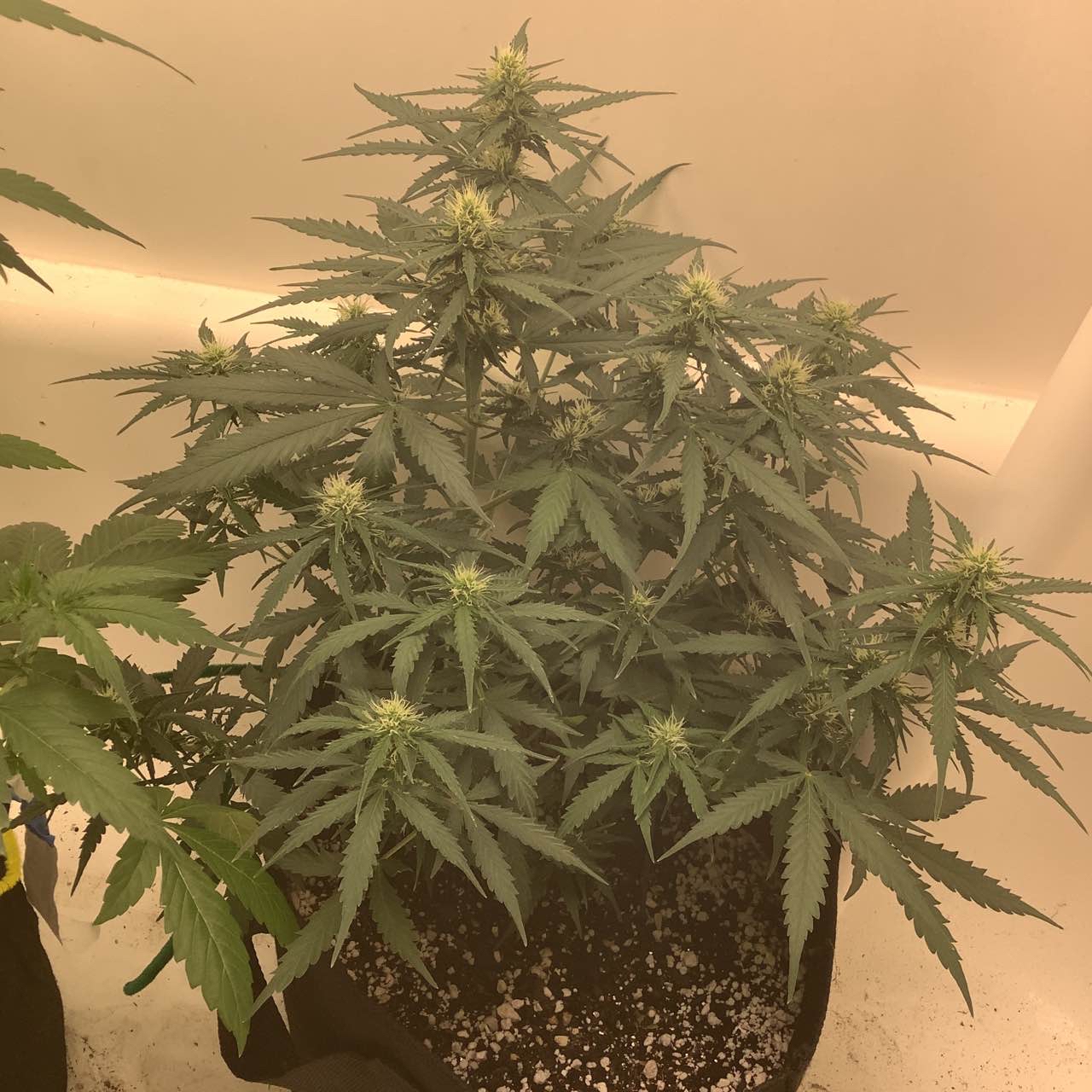 Watered with Bloom Mixture.
8 months ago
Watered with. Bloom Mixture
8 months ago
Watered w/Bloom mix + Big Bud
8 months ago
Watered w/ Bloom mix (1/2 tsp KoolBloom, 1/2 tsp FloraMicro, 1/2 tsp FloraBloom, 1 tsp CalMag)
8 months ago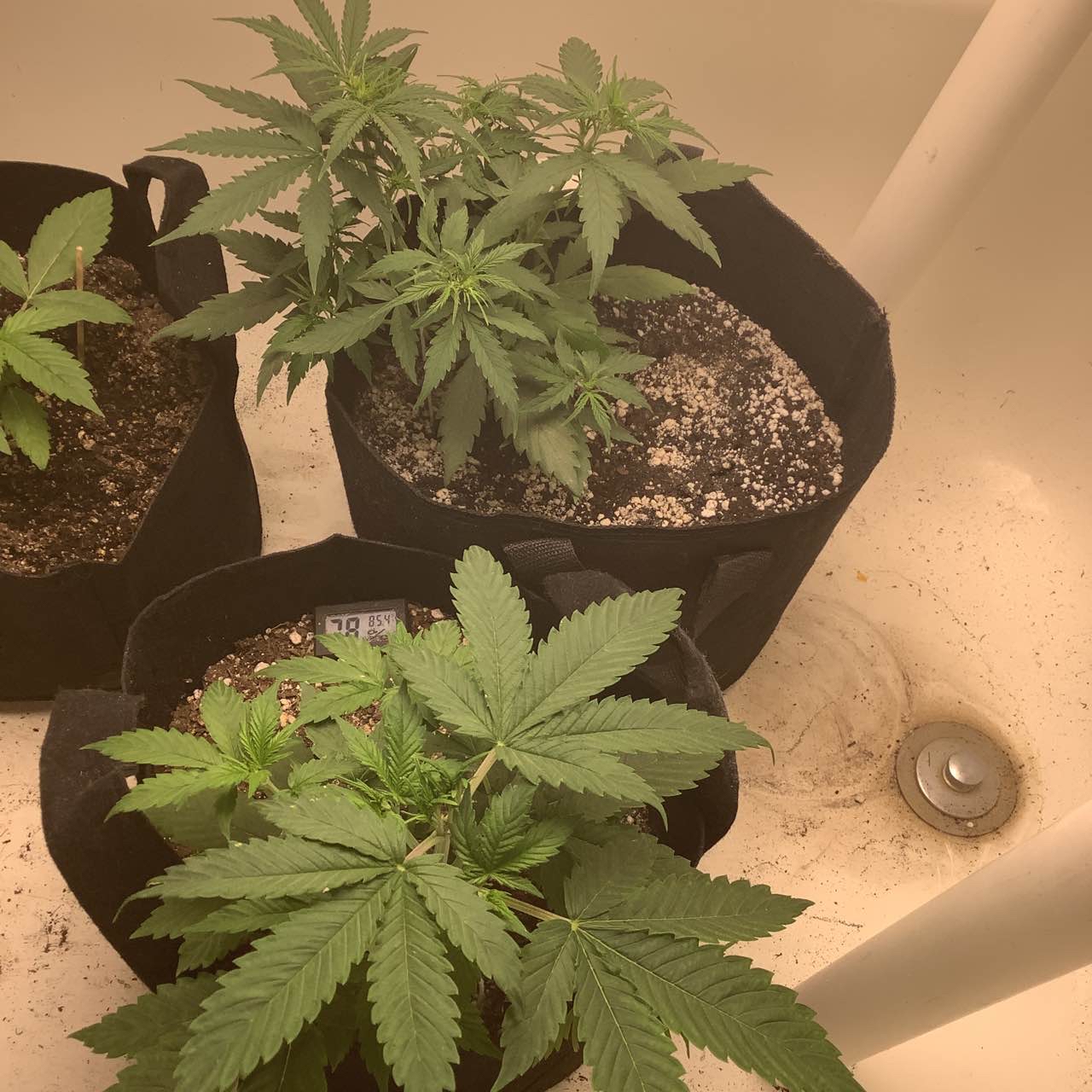 2 wedding cakes
8 months ago