White Widow Clone
Spring/Summer 2021
Got this clone off a friend!
Also did defol and working on second curve on this bonsai.
2 years ago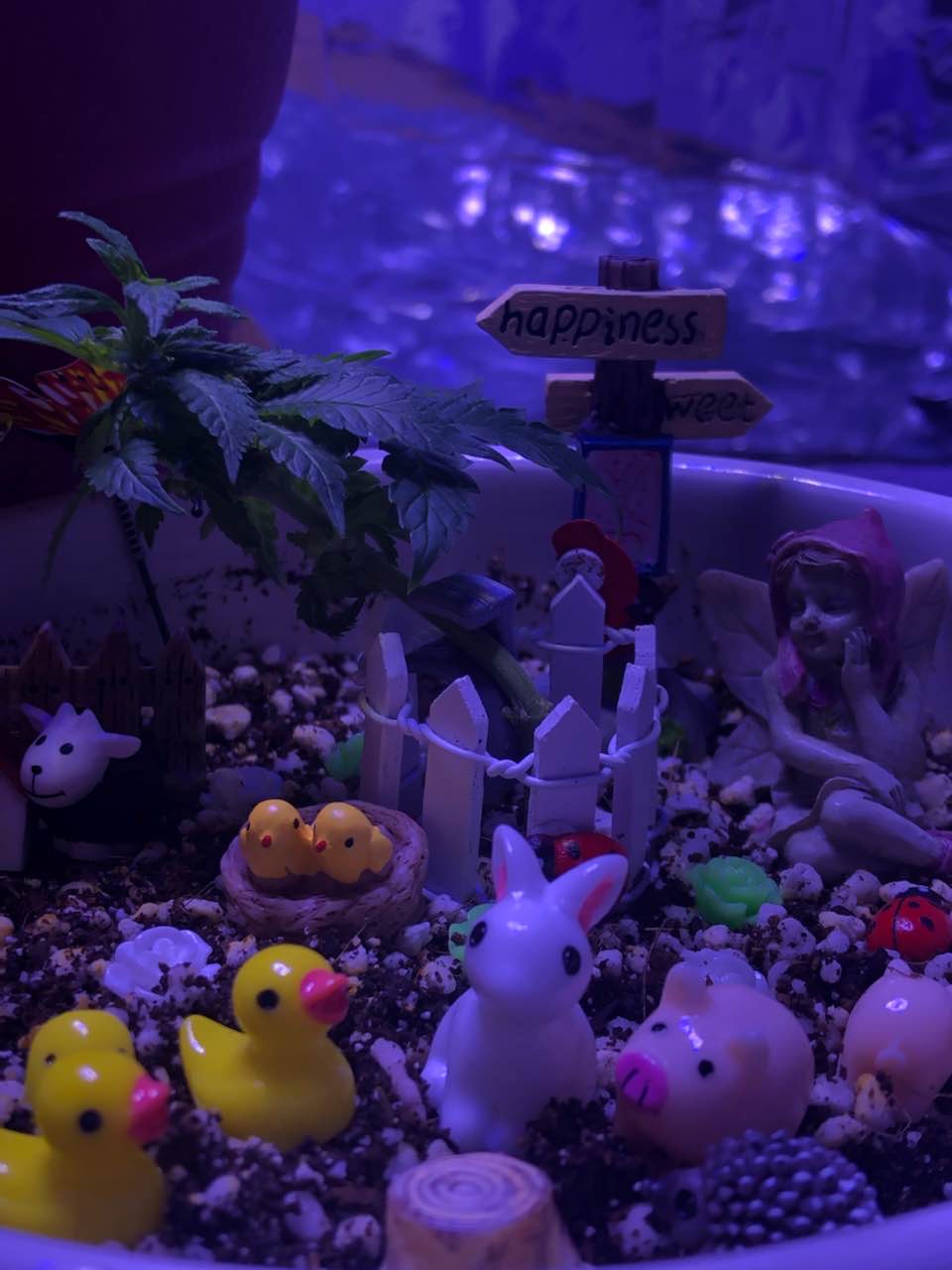 Reset village!
2 years ago
First curve in my bonsai is achieved as well as new vegetation! It's crazy to watch a flowered cutting re-veg!
2 years ago
volcanobag Going to the same thing right now the biggest lesson I've learned is get them in bigger pots and don't let them get too wet in the root system because clones are really susceptible to overwatering
mickeyd She's just a bonsai I'm keeping for fun, so actually the goal is to restrict soil to keep the plant small. She's doing crazy well- I just can't believe plants are this resilient!
mystrain420 I do this for keeping mothers and your correct they should stay in Small pots and be root pruned when the get big! I'd suggest u keep her tied because the bend will disappear fast if it wasn't super cropped there lol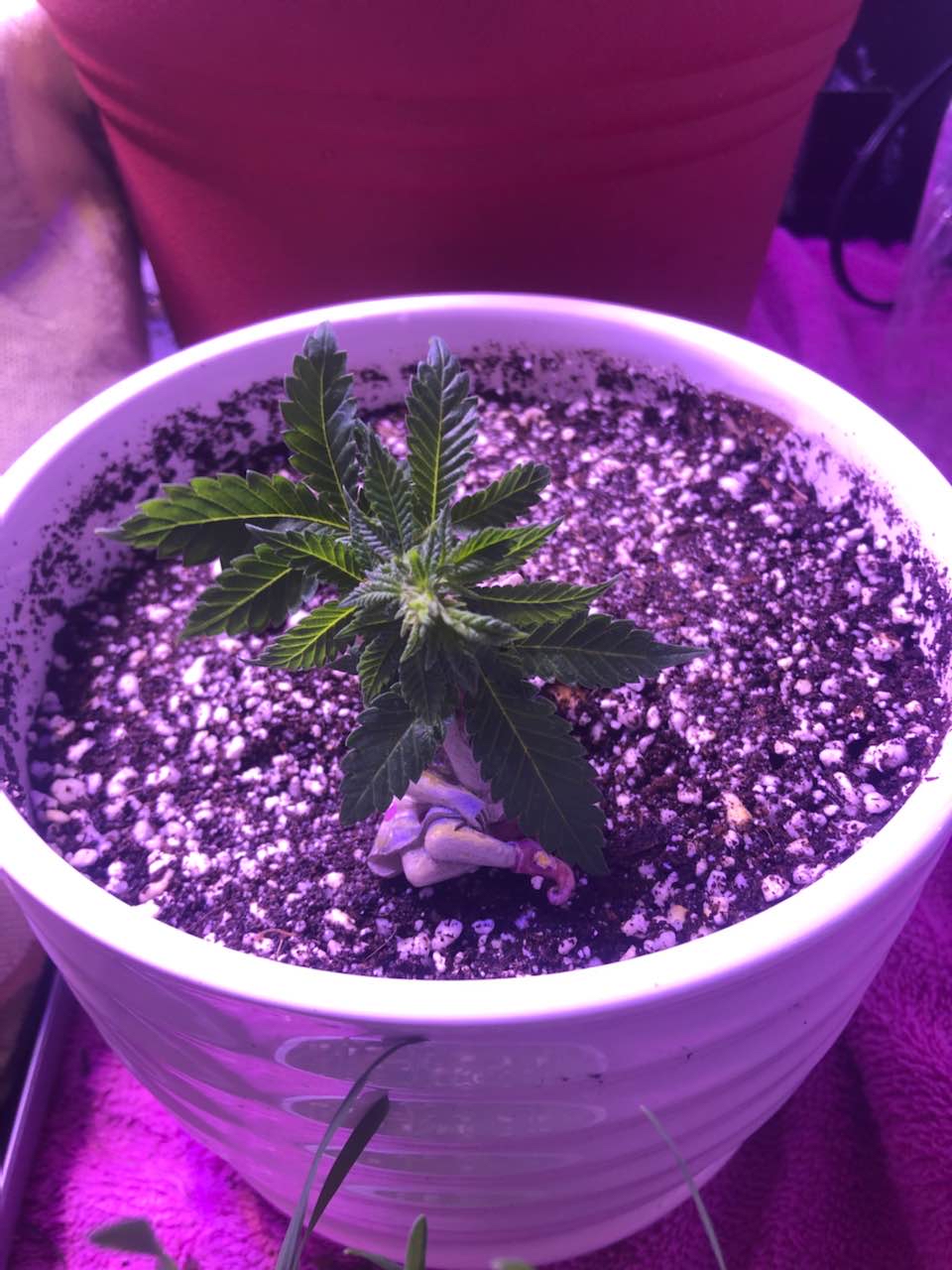 Put my first curve in my bonsai!
2 years ago
Waiting for re-veg!
2 years ago
I can feel she's rooted in quite nicely- just waiting for signs of re-veg.
2 years ago
Not expecting her to do a whole lot for the next month or so. I've never had to re-veg a clone so I'm going in with the expectations it will take just as long as a regular plant re-vegging.
2 years ago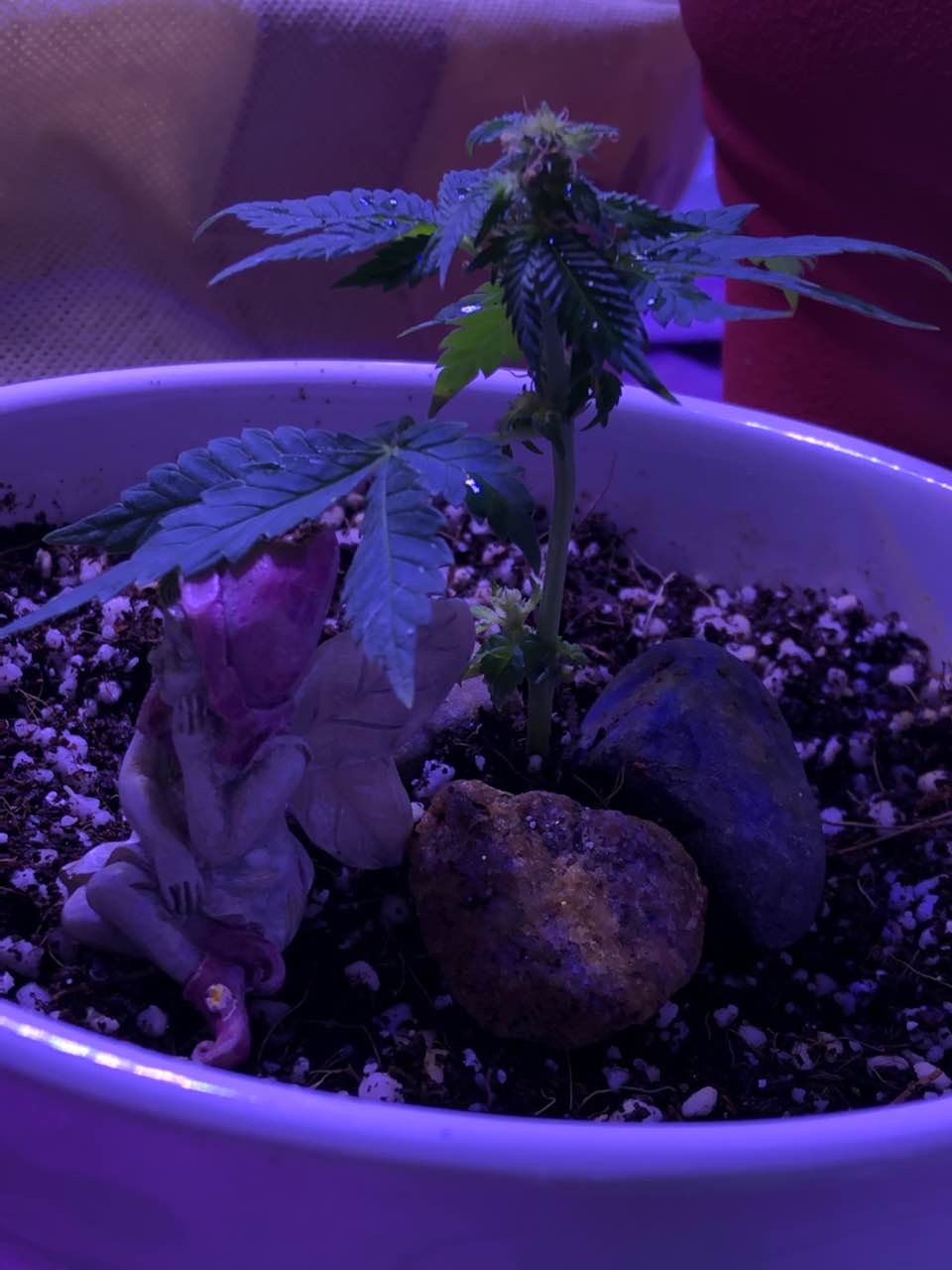 And the re-vegging begins. Going to make this one a bonsai!
2 years ago