pokesmot420
Indoor Grow 1
Spring 2019
4 Northern Lights Auto and 2 Candy Cane Auto, growing in fabric pots. Grow media consist of coco, magic dirt, and other amendments. Nutrients used are Fox Farms Grow big, Tiger Bloom, and Bog Bloom. All inside 4x4 tent w a 800w cob led.
Northern Lights, Candy Cane (crop king)
Chopped down one of the NL yesterday. Great yield, great plant, very nice buds. One left to harvest for this grow. Enjoy ✌🏻
4 years ago
Girls are looking good. One plant has orange rust spots, possibly from splashed nutrients. Other than that they are coming along. Both candy canes were so small we didn't even bother weighing. Both had maybe a quarter oz on them. Enjoy. ✌🏻
4 years ago
Just a quick update. Today the last candy cane is going in the dark and going to get 48 hours of full darkness, and we'll see how much more frost she gets. The NL are flowering fast. The one phenotype is a beast. Can't wait to see the final product of them. Enjoy. ✌🏻
4 years ago
Hrose2383 Hey! Looks good! I have a quick question how do you get buds less than 60 days? I've had a friends ALWAYS use bloom boosters and got buds every 90 days every time but a lot of ppl are telling not to use that crap so I'm not this time but I still want buds in around 90 days so please tell me what you did to get your plant lookin that good?
PokeSmot420 I asked my dad. Lol. No but in my grow, and I'm just speaking for me, it's the strain. The Candy Cane Autoflowers are a fast growing low yielding very very potent bud.
PokeSmot420 If you want bud in 90 days from seed to harvest check out auto flower strains.
View 2 additional comments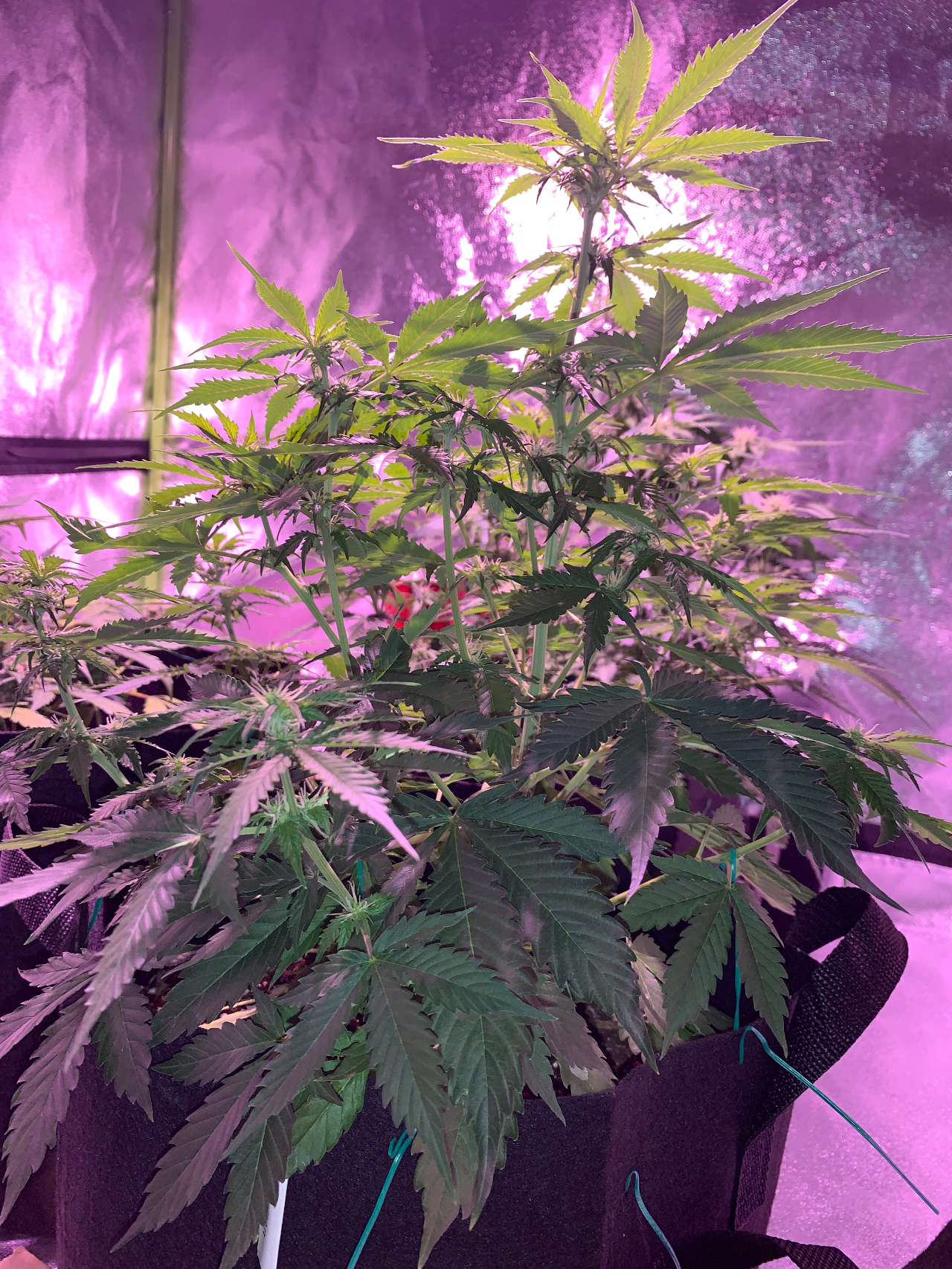 NL are 18 1/2 tall. Harvested one candy cane. Didn't get much out of her but she flushed herself and was ready. The candy cane that we didn't pick is finishing swelling up and is frosty as hell. The NL are fully in flower and look like they will produce some quality buds. Enjoy. ✌🏻
4 years ago
Going to split a candy cane tomorrow as she is finishing herself up. Not going to stem split the other to do a comparison. NL is still fantastic. Not sure if I'll grow CC again as it isn't rewarding enough. Defiantly recommend the NL. Enjoy. ✌🏻
4 years ago
Well these girls are 36 days from seed and are still fantastic. The candy cane is flowering beautiful and smell just as good. The NL look like they got one more top to shoot out and will start flowering. Hope everyone likes. Enjoy. ✌🏻
4 years ago
Girls are doing great. Unfortunately the candy cane looks like it's done growing and has went into pre flower. The NL are still growing like no ones business. All 4 were fed 150 ml of the grow big mixture. Enjoy. ✌🏻
4 years ago
These girls keep putting on exponential growth. Pretty sure candy canes are done growing but that have stretched a little. NL looks amazing and is still healthy and chugging along. Enjoy. ✌🏻
4 years ago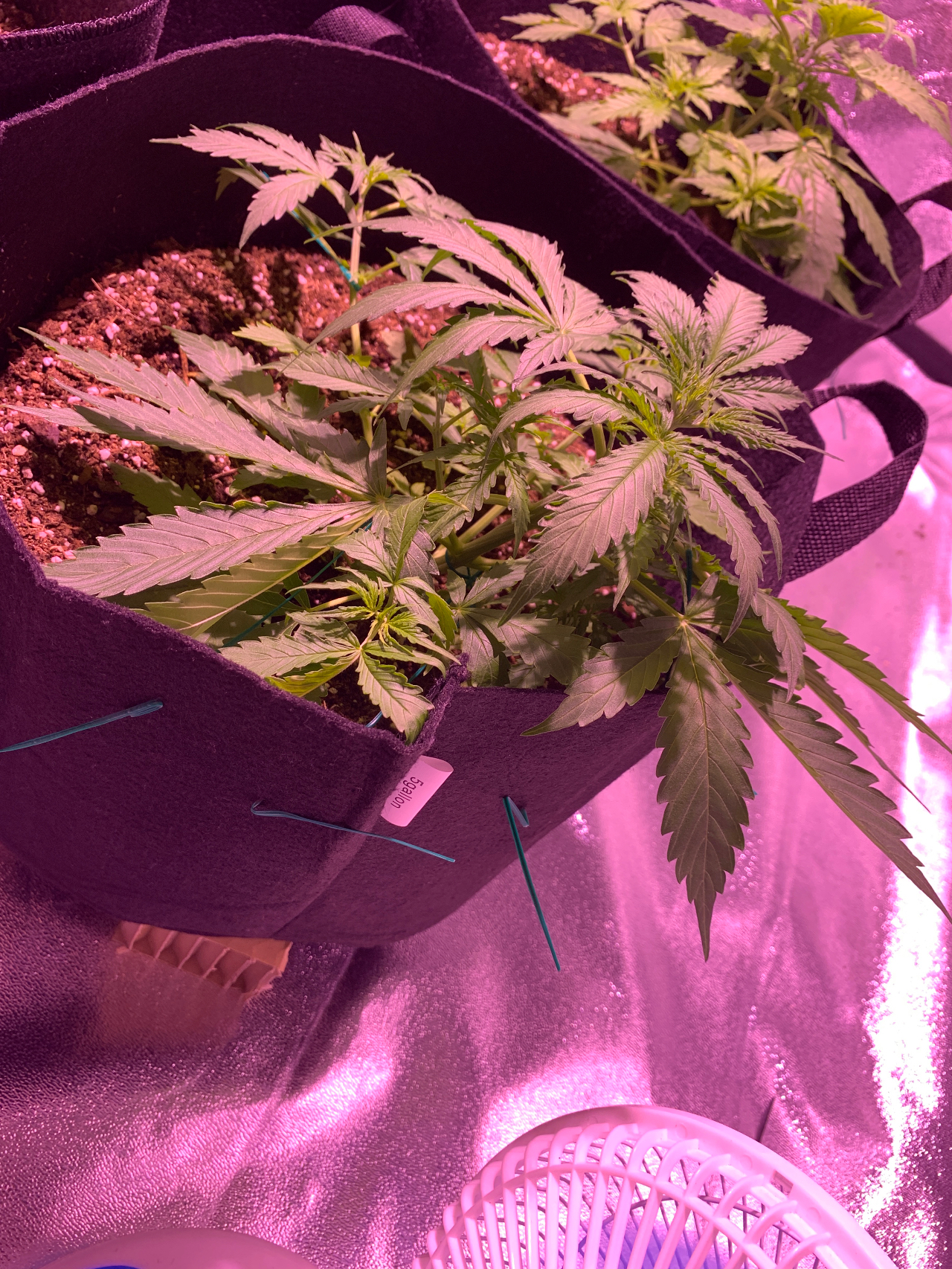 Candy cane are about 8 inch and NL are about 7. These girls have exploded overnight and are finally eating. Candy cane seems like it has or will start preflower very soon. Enjoy ✌🏻
4 years ago
The girls have added 2 tops since we tied them down originally. Only feeding PhD water once every 2 or 3 days.
4 years ago
Still doing great. 6" in height. Almost need fed. Girls are loving life.
4 years ago
PokeSmot420 It holds water extremely well. Almost too well. Hahah.
View 3 additional comments
Girls are still gorgeous. Each one was fed 150 ml of ph'd water. They aren't asking for nutes so I don't think they need em. Every day is one day closer.
4 years ago
The girls are really coming along. We're only on day 17 and we are going to do some low stress training to increase our yields.
4 years ago
Plant 1 was lost due to a rare mutation. Wrinkled leaf syndrome. Plants 2, 4, 5, and 6 are all beautiful. At just 16 days both candy cane (6&5) are already showing sex. These girls look as healthy as can be.
4 years ago
2/4 NL have sprouted, as well as both of the candy cane. Looking forward on the last 2 NL.
4 years ago
The NL with the beefed up amendments sprouted first. Most likely just a coincidence. The rest should be up by morning.
4 years ago
Grow media soaked with 3 gallons of filtered water ph'd at 6.5. Seeds inserted humidity and temp monitored at 45% 73 degrees f.
4 years ago